Upskilling Young People to be Entrepreneurial in Digital Age is Critical
Africa's young people are undoubtedly one of the continent's greatest resources. As other regions battle with ageing populations and declining birth rates, Sub-Saharan Africa can lay claim to a median age of 19.7 with around 70% of the population under the age of 30. Those young people are increasingly well-educated and connected. 
But all that potential means nothing if they aren't getting the opportunities needed to fulfil it. And in many countries, it's clear that they aren't. In South Africa, the continent's most advanced economy, the unemployment rate sits at  63.9% for those aged 15-24 and 42.1% for those aged 25-34 years. In Nigeria, meanwhile, the rate among people aged 15-34 is around 42.5%. And in Kenya, the lobby group, The Youth Congress, claims that seven out of every 10 unemployed people are aged 35 and under. 
While there are a number of interventions that could, and should, be made to help reverse those figures, perhaps the most important is to ensure that young people have the skills they need to be entrepreneurial. Indeed, research has shown that innovators can create significant wealth and have considerable developmental influences on society.  
It's even more critical at a time when technology is accelerating so fast that jobs can quickly become redundant.    
"Fostering entrepreneurship among young people not only enables them to create their own opportunities and employment for other young people," says Didi Onwu, Managing Editor at The Anzisha Prize, an organisation born out of a partnership between African Leadership Academy and Mastercard Foundation that seeks to increase the number of job generative entrepreneurs fundamentally and significantly in Africa. "It can also help them recognise and pursue employment opportunities that they might not have been able to otherwise." 
Yes, entrepreneurship  really is a skill 
Before digging into exactly what kind of skills can help foster entrepreneurship among a whole continent's worth of young people, it's worth pointing out that there's a pervasive myth that needs to be busted. Over the years, glowing profiles of entrepreneurs (particularly in the tech space) have convinced many that entrepreneurs are born rather than made. 
But, as Onwu points out, that's simply not true. 
"The idea of the brilliant innovator turned billionaire makes for a good story," she says. "But dig a bit further and you'll see that most successful entrepreneurs were given the tools they needed to succeed from a very young age."
Microsoft founder Bill Gates, for example, was given extensive time with his high school's computer at a time when having one was still a rarity. His mother also sat on the board of a non-profit with then IBM chairman John Opel, and helped the then fledgling company score a contract with the computing giant which ultimately proved crucial to its future success.   
"While we can't give every prospective young African entrepreneur a family connection, we can help them develop critical entrepreneurial skills that will serve them well in the future," says Onwu. 
The right skills matter most  
While there are obviously a number of hard skills, such as those that concern technological proficiency, which are important to being an entrepreneur, the really valuable ones are a little more intangible. And equipping young people with those skills requires more than a straightforward curriculum. 
Take network building, for example. While you could teach the basics in a course, establishing real networks takes time and consistent effort. The same is true for pitching to investors for funding. Other skills, such as mastering the fear of failure, can only be learned through practice. 
"It's something that we thought hard about when we redesigned the fellowship programme from the ground up a few years ago," says Onwu. "We wanted to ensure that our fellows were holistically building a broad range of entrepreneurial skills throughout their fellowships and beyond."
Fellows are, for example, given access to communities of fellow entrepreneurs, introduced to a wide network of stakeholders and business experts, and provided with the opportunity to shadow successful entrepreneurs in their sector. It's an approach which makes a great deal of sense when you consider that research has shown that exposure to innovation has a significant positive impact not just on the kind of innovation that young people produce, but also on their overall ability to be innovators.    
Upskilling, now and forever
It should be absolutely clear that Africa needs its young people to be equipped with entrepreneurial skills if they are to meet their full potential in an age of accelerated technology. And, as Onwu points out, efforts to ensure that this is the case need to be made at every level of society. 
"While we're incredibly proud of the work we do at the Anzisha Prize, along with our partners, no single organisation can provide all of Africa's young people with the skills they need to thrive as entrepreneurs," she says. "It needs buy-in from governments, NGOs, the private sector, and a variety of other stakeholders."
Moreover, these efforts cannot simply be short-term and instead need to be sustained over a prolonged period.
"The factors that make upskilling Africa's young people to be entrepreneurial so important now aren't going away anytime soon," she concludes. "It's therefore critical that all efforts are made to ensure that any initiatives aimed at building entrepreneurship are sustainable and capable of adapting to a constantly shifting business and technology environment."
How to Properly Store and Preserve Value of Dry Hay Bales
By Regina Thomas
Hay bales are a key ingredient in many farm animals' diets, providing them with the nutrients they need to stay healthy and happy. However, storing and preserving hay bales can be challenging, as they are susceptible to damage from weather, pests, and other factors. Here are eight tips for properly storing and preserving your hay bales.
1. Choose a Dry, Sunny Spot for Storage
One way to properly store and preserve the value of dry hay bales is to choose a dry, sunny spot for storage. Hay bales are susceptible to mould and rot if stored in a moist location, so it is important to find a spot that will stay dry. A sunny spot will also help to prevent mould growth by keeping the bales warm and dry. If you cannot find a sunny spot, you can protect your bales by covering them with a tarp or plastic sheet.
2. Stack the Bales on Pallets
Another way to properly store and preserve the value of dry hay bales is to stack the bales on pallets. This will help keep the bales off the ground, preventing moisture from seeping in and damaging the hay. Stacking the bales on pallets will also allow air to circulate them, further preventing mould growth. If you are stacking the bales in a barn or shed, leave enough space between the rows for ventilation.
3. Inspect the Bales Regularly
It is vital to inspect the bales regularly to ensure that they are not becoming damp or mouldy. If you see any signs of moisture, move the affected bale to a drier location immediately. Mould can spread quickly through a stack of hay bales, so it is important to catch it early. By following these simple storage tips, you can help to preserve the value of your dry hay bales.
4. Use a Tarp or Other Cover to Protect Bales from Direct Sunlight
Another excellent way to properly store and preserve the value of dry hay bales is to use a tarp to protect them from direct sunlight. Hay bales are extremely flammable; even a small spark can set them ablaze. By using a fire retardant tarp, you can help to prevent any tragic accidents from happening. In addition, the tarp will also help to keep the hay dry and free from mould and mildew. Tarps are inexpensive and easy to find, so there's no excuse not to use one. Make sure to store your hay bales in a safe, dry place, and you'll enjoy their benefits for years to come.
5. Rotate Your Stock
Another step in preserving hay bales is to rotate them regularly. This means using the oldest bales and storing new ones at the back of your storage area. This helps to prevent your hay from going bad and keeps it in good condition. Rotating your stock is essential to preserving the value of your dry hay bales.
6. Avoid Excessive Moisture
If you're planning to store dry hay bales for any time, it's important to take steps to prevent excessive moisture from damaging the hay. One way to do this is to store the bales in a well-ventilated area where they won't be exposed to excessive humidity. It's also a good idea to cover the bales with a tarp or other breathable cover to further protect them from moisture.
7. Use Pest Control Methods If Necessary
If you live in an area with many pests, it's important to protect your hay. Insects can quickly destroy a bale of hay, making it worthless. Several pest control methods are available, and you should choose the one that best suits your needs.
One popular method is to cover the hay with a plastic sheet. This will create a barrier that will keep most pests out. You can also try using insecticides but follow the instructions carefully.
Conclusion
By following these simple tips, you can help to preserve the value of your dry hay bales and keep them in good condition for years to come. Hay is a valuable commodity, so protecting it from damage is important. By storing the bales properly and rotating your stock regularly, you can help to ensure that your hay bales will stay in a good state for a long time.
2023 Election: The Role of Media Monitoring Services
By Queen Nwabueze
This 2023 election season is a true test of the much-vaunted objectivity of journalists.
Journalism's pursuit of objectivity strives to enable readers to form their OWN opinions about a story. This implies that the media (mainstream and digital) must present the facts solely before allowing the potential voters to offer them their interpretation. Again, this means that news organisations should present the facts as they are, whether or not they agree with them.
Lovely on paper, yeah? But has this really been the focus of our media since the polls for 2023 began to be conducted? No!
A well-liked TV station reporter was recently discredited for having ties to a well-liked political party (names withheld for ethical reasons).
Hold on for a moment! Let's sketch out the perfect situation once more. In journalism, objectivity means refusing to embellish any facts or details in order to strengthen a narrative or better align a topic with a predetermined objective. Similarly, according to the profession of journalism's neutrality standards, news should be reported in an objective, fair, and impartial way. In actuality, according to this idea, journalists should support NONE of the competing political parties and should instead just present the pertinent information to everybody.
How about disengagement? The journalist's emotional stance is referred to as detachment. Basically, reporters MUST approach topics not only objectively but also with a cold, emotionless mentality. This tactic calls for the telling of tales in a calm, collected manner, allowing potential voters to make their own decisions apart from the influence of social or traditional media. Again, all of these principles seem sensible on paper.
You might be wondering why this article focuses so much on the Disneyland roles that the media play during elections.
Sorry, but without hammering our media, we cannot properly address the subject of "2023 Election: The Role of Media Monitoring Services." The role of media monitoring services should reflect the fact that the media's actions and inactions are at the centre of every aspect of elections and electioneering. That is the reality!
Election seasons do in fact coincide with times of increased media attention and reporting, with each political party seemingly desperate to take the helm of the nation, as we've seen in more recent years. These times of change are frequently marked by extremely competitive rhetoric, escalating tensions, occasional political bullying, and occasionally even violent confrontation and death desires.
Since the media is the main driver of these dynamics, political candidates and campaign offices should use media monitoring services, if only to uncover information that is hidden from plain view and has the potential to prevent voters from receiving enough information to make informed voting decisions.
You may track your candidacy, your opponents, public media conversation, and even detractors in real-time across all media in Nigeria, including print, online, broadcast, and social. P+ Measurement Services is one such media monitoring service.
Largely as a result of Walter Lippmann's work, the concept of objectivity in journalism as we know it now exists. After the excesses of yellow journalism, Lippmann urged impartiality in journalism. The yellows of the period, he said, had served their role, but the populace needed to hear the truth, not a "romanticized version of it."
Not to cry anymore over already spilled milk, but this article strongly suggests that you hire expert media monitors to join your campaign organization and conduct your listening on your behalf. Do not employ individuals who are unqualified to watch your media.
You may have noticed that the electorate now lives online in this era of online media—your own potential voters! Where are they getting their political message from? If it's in your favour, are you certain?
Since internet media has become so crucial, it is not advisable to quickly enter and leave.
Who is keeping watch of the media for you? Are they qualified?
Online media has significantly altered how individuals consume political messages. These advances have also resulted in certain unfavourable occurrences, such as a significant rise in material that is unreliable, context-free, and biased against you and your political party.
For instance, a number of studies have shown P+ Measurement Services that your critics are using newly forming social and tribal divisions to preach to your adherents. What will you do next, then? If your party is sincerely committed to winning the 2023 elections, we advise you to use media monitoring services to provide you with accurate information.
PPlus' approach is straightforward. To manage the perceptions that shape your reality across the media, they engage in 24/7 media fact-checking, media monitoring, and traction using international standard listening and intelligence tools/metrics; they then report back to you with the crucial findings/feedback and hand you the precise places you need to influence.
Queen Nwabueze is a Media and Content Strategist based in Lagos
Nigerians are Multidimensionally Happy…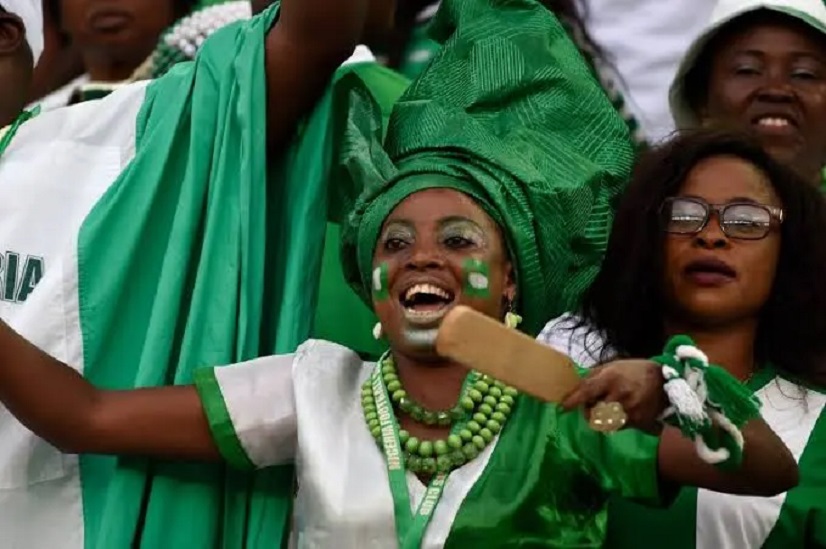 By Prince Charles Dickson PhD
How do you show you're happy?
If you're a cat, you purr. If you're a dog, you wag your tail, and if you're a rabbit, you bust out your best binky moves. You read that right — binky. When rabbits are happy, they do this crazy kind of move called a binky. Each bunny has its own binky style, but it's a kind of jumping, mid-air twist with a kick and a little hop or two on the landing. Some bunnies' binkies can reach almost three feet in the air!
If you watch a bunny binky, you can't help but be happy too.
So, back to that first question: How do you show your happiness? Sure, there are tough days, but there are also wonderful days when everything seems to go your way. You wake up to your favourite breakfast, ace the test, and find an extra naira in your pocket.
There are days when God blesses you with a chance to help a friend or the opportunity to learn something new about Him. And there are so-so days that are still amazing because you get to share them with Him.
So, how do you let the world know life is good? Smile, sing, whistle, or dance — whatever says "happy" to you.
Just be sure to thank the One who gave you all those reasons to be happy.
So, how do Nigerians show they are happy? A nation that the latest Multidimensional Poverty Index (MPI) report on Nigeria, released by the National Bureau of Statistics (NBS) this November, shows the country has a higher incidence of poor people but less intensity of deprivation, even though the report measured more indicators of poverty than in the past.
How do people considering 15 indicators, instead of the 10 indicators in the past 2 surveys, with at least 133 million, 63% of the country's population, suffering from multidimensional poverty see happiness?
Furthermore, the 2022 MPI noted that the extent of the deprivations that these 113 million poor people suffer is an average of 40.9%. With these kinds of statistics, what's there to be happy about?
Nigerians are happy, we are still high up there in the index of happy people, and I add very happy people. People were kidnapped, robbed, and flooded, week in, week out. And yet thanksgiving services with dances of all types and executions follow suit. We are happy jare…forget all that multidimensional English!
We remain a proud people, joyous in nature, never put down by 'little' setbacks like stealing leaders. Visit a state where workers were owed seven months' salaries on a Saturday, you see women and girls adorned in expensive glittering 'aso-ebis'. Thousands were spent on event planners/transport/comperes and more.
We are happy people, we love to party and forget that 'MPI' thing, and we have continued in our happy nature unabated. We are happy that Ghana lost her match to Portugal because they denied us that spot to be at the Mundial.
We attend 'suna' (naming ceremonies) and' igba nkwo' (traditional weddings), and 'oku' (funeral parties) of the same leaders we accuse of looting us dry. It gives us loads of joy and happiness, you get free food and booze and a fight if you are at the right party.
We are happy people, the only people who, after being used, abused, disused, and misused, are tortured with the flamboyance and ostentatious living, and all we do is admire them and cling to hope—after all, 'my turn will soon come'.
Happy people: very few countries can live the way we do, weeks without light because the power transformer is bad, yet you pay bills. Fuel stations have no commodity, yet opposite those stations, young men sell the same fuel at hyper-black prices for a product we are blessed in quantum with.
We are sad people when the thief who is looting is from the other side, but when it's from our town, we use the phrase "he is helping our people". And because stealing is everywhere, we all are happy.
'Multidimensional my foot, tell that to the birds–we bribe the police and accuse them of taking bribes. We don't really pay electricity tariffs, yet we say 'there's no light', when actually it's a case of Aso Rock owing PHCN, PHCN owes gas company, that one owes staff, the staff is in debt of school fees, rent and utility. We are happy people!
Maybe if the report had said we multidimensionally grumble, no arguments. Maybe we complain most, that's true, yes maybe we are amongst nations with the most problems. But how do you know Nigerians are happy…
People who pay in recruitment scams in the police, immigration, army, civil service etc, are happy people.
A nation that has bribes for admission scams or money for marks in school scams. Rent without house agent frauds. Pension fraud, electoral fraud, where girls date six guys simultaneously and men date five women, including their secretary, wife's best friend and driver's wife and nothing happens…cannot be multidimensionally poor.
How many suicides can be traced to spirited men that were tired of the system and called it quits–the fact is we kill to be happy because, in Nigeria, happiness is it. We steal to be happy because that's the real deal. We want to be happy not because we are sad but because we want a status quo.
We want change but don't want to change and are weary of change; a Nigerian adage says an erect penis has no conscience. Nigerians are not multidimensionally poor; when an accountant general would steal enough money to pay all the nation's university teachers' salaries, there is no real arrest, no outrage. We are happy, if we really are poor, it is not because we are poor, it is because we are multidimensionally happy and not pained enough to do things differently.
How do you know a Nigerian is happy; he runs kitikata on the same spot and blames everyone but himself, so, as long as the thief is from his hood, he is happy, as long as his neighbour also does not have electricity, as long as his enemies, real or imaginary are suffering some fate he is exempted from, as long as he is winning a football game he was ill-prepared for, as long as he gets a job he least deserves and more; he is happy, when will that change—only time will tell.
Latest News on Business Post