Digital Inclusion: What Does Equal Access to Education Mean in the Digital Age?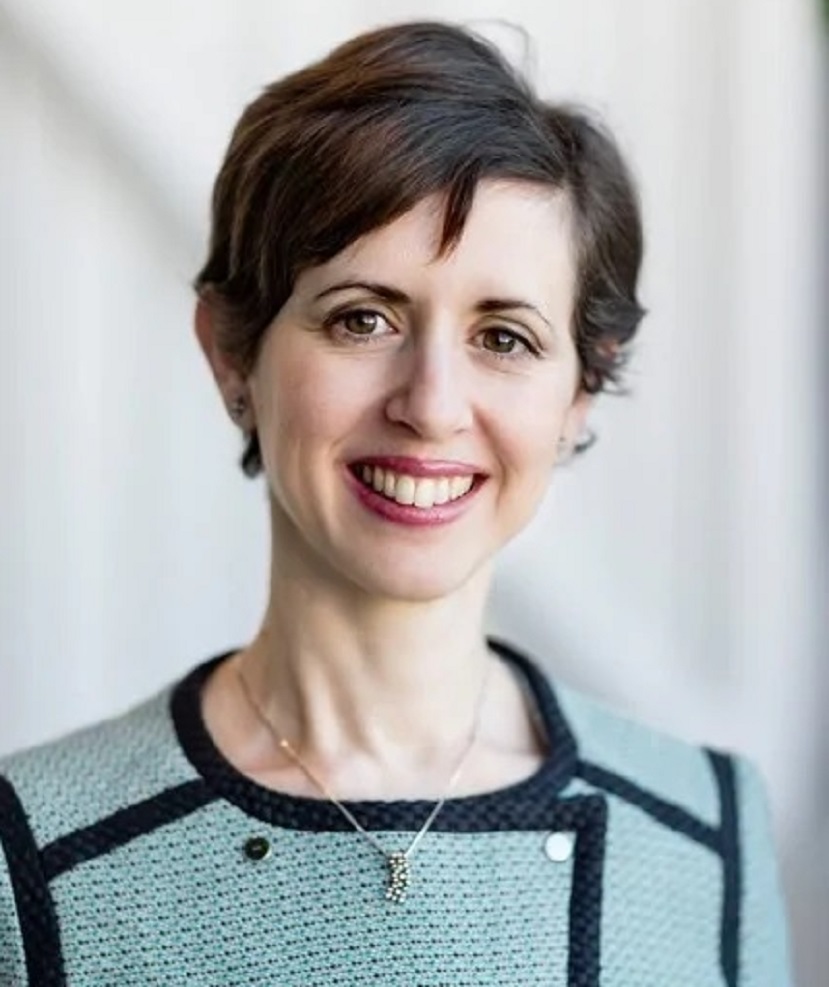 By Zohra Yermeche
The COVID-19 crisis and the impact, which it has had on learning across the world, has highlighted many of the digital disparities which exist in today's world.
At a time when many of the world's students shifted from physical to digital, we were also faced with the hard truth that today there are still 3.6 billion people in the world who are unconnected.
For students in the connected half of the world, the story is much different. While 1.2 billion children were affected by school closures across much of the world, our recent Consumer COVID-19 report found that students were able to substitute physical learning by spending 230 per cent more time on digital learning tools such as Google Class, Epic! and Seesaw Class.
This of course is a significant rise, but it is also an acceleration of a trend which we have steadily been tracking since our first Connect To Learn program exactly ten years ago.
The State of Broadband 2020 report estimates that there are twice as many people today who use the Internet compared to 2010. This rise in digital literacy, together with the imminent period of rapid digitalization of the economy, means that ensuring fair and equal access to both education and future job markets will rest on the extent of digital inclusion within our societies.
What is digital inclusion and why is it so important today?
Today, technology plays a much bigger role in the quality and scope of how we learn, such as new digital learning platforms which are estimated to reach $350 billion by 2025; what we learn, with a growing emphasis on programming, robotics, AI and automation; and how we can use it in the job market, with digital skillsets increasingly becoming a prerequisite of tomorrow's workforce.
The changes which are happening today show the disparity between the developed and undeveloped world. If you are not connected, that shows you the leap which you have to make between the connectivity aspect, access to education and benefits which are derived from that.
Closing this digital divide, with those who are not connected or not considered to be digitally literate, is imperative to ensuring a fair distribution of digital opportunities across countries, locations, gender, socioeconomic status, and age.
Access to education in the digital age
In 2010, we co-founded the Connect To Learn initiative with the Earth Institute at Columbia University and Millennium Promise, with a focus on delivering connectivity and ICT tools to enhance teaching and learning in unconnected, underprivileged and largely unrepresented communities.
Since our first projects in the Millennium Villages, we've helped to connect and increase the digital inclusion of more than 200,000 students worldwide. As the program has evolved, we have increased our efforts to close the digital divide not just in terms of connectivity, but from a content, syllabus and platform side which is fundamental.
As a technology company, we quickly discovered that we can offer so much more than connectivity, but furthermore can help improve learning processes and methodologies so learning can become more impactful. For example, through partnerships with like-minded organizations, we have helped to digitalize and disseminate content through digital learning tools such as mobile apps.
One of the biggest differences from ten years ago is also that the nature of technology in an educational context, both as a medium and a means to enter the job market was still relatively immature as the landscape has evolved, we've come to understand the need to personalize and individualize learning so that we can improve learning outcomes in a meaningful way.
Giving people access to the right type of content is one aspect, another equally critical aspect is the human element. On top of the digital layer, students will still always need the engagement, inspiration and activation that comes from teachers and trainers who know about the topic. I believe that, even in the digital age, technology will never be able to replace this interaction, but rather can serve as an increasingly innovative medium for those critical learner-instructor interactions, such as through the Internet of Skills.
Digital inclusion through public-private partnerships
Today, there is a significant need for digital skills courses. Key technology areas such as AI, robotics and app development are advancing at such a rapid pace, which can make it difficult to ensure an effective transfer of competence to emerging workforces.
Such is the pace of change for topics such as these, public academic institutions will invariably struggle to take learning beyond a basic theoretical level. Public-private partnerships will therefore be key to addressing this, by developing advanced curriculums and delivering the necessary quality and scale of access.
As a sustainability pioneer in the private sector, we've understood the power of partnership, which is why we're investing heavily in building out those partnerships with like-minded entities to create sustainable solutions in order to address the issues which the education sector faces today. A good example of this is the Ericsson Digital Lab program which is now live in several countries in partnership with local schools and community learning centres. The aim here is to share those competences that we have in-house on a much broader scale, addressing those critical skillset demands which are needed in tomorrow's workforce.
This year, in response to the impact which COVID-19 has had on learning, we continuing these efforts by joining the UNESCO-led Global Education Coalition, launching Ericsson Educate and partnering with UNICEF to map school connectivity as part of the  Giga project.
Through digital methodologies, and with a focus on improving digital skills for students across all communities, our commitment is to ensure that future generations continue to have the skills and knowledge to find opportunity in a changing digital world. This was what we set out to do when we launched Connect To Learn ten years ago, and this will continue to be our priority in this next critical decade of action.
Zohra Yermeche is the Program Director for Connect To Learn at Ericsson
Osun to Access $618m Creative, Digital Fund
By Adedapo Adesanya
The Osun state government has moved to launch a support desk for tech innovators and entrepreneurs in the state to access the recently launched $618 million fund by the federal government and the African Development Bank (AfDB).
Governor Ademola Adeleke, who directed the establishment of the fund, expressed the readiness of his government to tap into the opportunities in furtherance of the digital economy agenda of his administration.
The governor, whose position was recently affirmed by the Appeal Court, said his administration has created enabling environment for the Osun state tech ecosystem, citing the recent domestication of Nigeria's Startup Act, the flag off of the state's broadband fibre optic project, and the establishment of a Digital Advisory Board.
He said, "I am delighted to appreciate the African Development Bank, which has set up a $618 million fund to support the technology and creative sector in Nigeria. This is a great initiative spearheaded by Dr Akinwunmi Adesina, the Nigerian President of the African Development Bank, in partnership with our Federal Government, I would like to commend him for his visionary leadership and dedication to the development of our country."
He added, "I am confident that this fund will go a long way in supporting innovation, job creation, and economic growth in our country.
"As the Governor of Osun State, I am pleased to announce that the Ministry of Innovation, Science, and Technology has been instructed to set up a desk to assist all technology and creative sector entrepreneurs in Osun State in applying and accessing this fund. The desk will provide comprehensive guidance and support to all interested applicants, ensuring that the application process is seamless and efficient.
"We are also exploring partnerships with the African Development Bank to support programs in the technology and creative sector in our state. We will be reaching out to the bank soon to discuss how we can collaborate and leverage this fund and other opportunities to create a vibrant and innovative ecosystem in Osun State.
"I commend the African Development Bank for domiciling the fund in the Bank of Industry to prevent it from being politicized. This is a great step towards ensuring that the fund is used for its intended purpose and will benefit the technology and creative sector in Nigeria.
"I encourage all technology and creative sector entrepreneurs in Osun State to engage directly with the Ministry and register as a stakeholder operating within the state. This is a significant opportunity for our entrepreneurs to grow their businesses while also contributing to the growth and development of our state", he stated.
He called on residents to harness the potential of the technology and creative sector and create a vibrant and innovative ecosystem in Osun.
NIMASA, NCC Collaborate to Create Submarine Cable Regulation in Nigeria
By Adedapo Adesanya
The Nigerian Maritime Administration and Safety Agency (NIMASA) and the Nigerian Communications Commission (NCC) are collaborating to develop a regulatory framework to provide operational guidelines for Submarine Cables and Pipeline Operators in Nigeria.
Submarine and cable operators in Nigeria have been notified of the soon-to-be-implemented regulatory guideline for submarine cables and pipelines in Nigeria, in line with the provisions of the United Nations Convention on the Law of the Sea (UNCLOS).
Speaking at a pre-audit meeting of both organs of government in Lagos on submarine cable regulation, the Director General of NIMASA, Mr Bashir Jamoh, noted that the agency was committed to the Ease of Doing Business while implementing International Conventions which Nigeria has ratified and domesticated.
He noted that with Nigeria now a destination for global communication players, the time has come to prevent unregulated underwater cable laying, which might become hazardous to shipping.
According to him, "It is worthy to note that marine cable laying has been ongoing for over two decades in Nigerian waters. Our focus is to ensure the safety of navigation of shipping in Nigerian waters with all these underwater cables being laid."
"NIMASA is developing the guidelines to regulate submarine cable operators in line with the provisions of UNCLOS; which we have ratified, and NIMASA will be the agency responsible for its implementation.
"We do not just implement laws; we consult. Where the responsibility of an Agency stops, that is where the responsibilities of another agency start. Collaboration is a key component of ease of doing business in the best interest of the country, and we will work closely with the NCC to achieve this," he said.
On his part, the Executive Vice Chairman of the NCC, Mr Umar Garba Danbatta, who was represented by the Director, Compliance Monitoring and Enforcement, Mr Efosa Idehen, noted that the stakeholders' dialogue strategy adopted by NIMASA in developing the guidelines would ensure a win-win situation urging NIMASA management to include the Ministry of Justice, a request NIMASA DG immediately granted.
Also speaking at the meeting was the Director General of the Bureau of Public Service Reforms, Mr Dasuki Arabi, who commended NIMASA and NCC for adopting effective Inter-Agency collaboration to avert a potential challenge for the country in the future.
NIMASA and the NCC also agreed to identify and resolve areas of likely regulatory overlaps, ensuring a regulatory framework based on consultation to engender the attainment of Nigeria's digital economy transformation.
How Data Protection Policy In Nigeria Is Evolving To Secure Customers
By Otori Emmanuel
Technology advancement has increased the value of data, and many businesses are willing to invest in it. These data are obtained from customers directly or indirectly. When data is directly gathered, customers are often asked for their consent, and they typically provide it. In contrast, information that is gained inadvertently may be gathered through tracking or linkages to sources that already have the consumers' data. Businesses use this strategy to improve their products and for research purposes.
To prevent unauthorized access, disclosure, or misuse of user's personal information, data privacy and data protection policies are in effect. The right of people to decide how their personal information is gathered, utilized, and shared is referred to as data privacy. It involves making sure that people are informed about the information being collected on them, how it is being used, and with whom it is shared. Data protection policies, on the other hand, are protocols set up to safeguard private data against exploitation or unauthorized access. They require putting technical and organizational mechanisms in place to safeguard the privacy, usability, and authenticity of user data and also to prevent its loss, destruction, or alteration.
Data protection policies usually include instructions for the collection, processing, storage, and disposal of data. They also include safeguards for personal data security, such as encryption, access restrictions, and regular backups. Data privacy and protection regulations are crucial in the contemporary digital age, as personal data is captured, processed, and exchanged more frequently than at any time before.
User Data Protection in Nigeria
The Nigerian Data Protection Regulation (NDPR) was decreed in 2019 with the aim to ensure that individuals have control over their personal data and that it is processed fairly and legally. The NDPR mandates that businesses processing personal data get the individual's consent before processing their information. Additionally, they must take the necessary security precautions to safeguard personal data against theft, loss, and unauthorized access.
Nigeria has established the National Information Technology Development Agency (NITDA) in addition to the NDPR to handle issues with data privacy and cybersecurity. The NITDA is in charge of enforcing the NDPR and ensuring that businesses abide by the data protection laws. Moreover, the NITDA has created frameworks and recommendations to offer firms advice on how to put in place reliable cybersecurity and data protection buffers. These rules address subjects like privacy notices, effect analyses of data protection, and breach reporting.
In accordance with the NDPR, businesses must acquire consent from people before collecting their personal data and have strong security measures in place to safeguard it. Businesses must appoint a Data Protection Officer (DPO) as part of the NDPR, who is responsible for ensuring that the law is upheld. Other laws in Nigeria, in addition to the NDPR, that deal with data protection are the Freedom of Information Act of 2011 and the Cybercrimes (Prohibition, Prevention, etc.) Act of 2015. These laws strengthen the protection of personal information while also outlining the consequences of data protection laws infractions.
With a focus on safeguarding customer personal information and ensuring that businesses are held accountable for any violations by these laws, Nigeria's data protection regulations are continuously improving.
Latest News on Business Post