29% of Nigerian Children Lack Access to Clean Water
By Adedapo Adesanya
The United Nations Children's Fund (UNICEF) has disclosed that 29 per cent of Nigerian children do not have access to clean water.
In a statement marking World Water Day, UNICEF also said more than 1.42 billion people, including 450 million children, are living in areas of high or extremely high water vulnerability in the world.
Speaking on the issue as relating to Africa's most populous nation, the UNICEF Representative in Nigeria, Mr Peter Hawkins, stated, "The world's water crisis is not coming – it is here, and children are its biggest victim.
'When wells dry up, children are the ones missing school to fetch water. When droughts diminish food supplies, children suffer from malnutrition and stunting. When floods hit, children fall ill from waterborne illnesses. And when water is not available in Nigerian communities, children cannot wash their hands to fight off diseases."
According to UNICEF, "the figures in Nigeria are particularly worrying, with 26.5 million Nigerian children experiencing high or extremely high water vulnerability – or 29 per cent of Nigerian children."
The analysis, part of the Water Security for All initiative, identifies areas where physical water scarcity risks overlap with poor water service levels. Communities living in these areas depend on surface water, unimproved sources of water, or water that can take more than 30 minutes to collect.
The UNICEF data showed that children in more than 80 countries live in areas with high or extremely high water vulnerability. Eastern and Southern Africa have the highest proportion of children living in such areas, with more than half of children – 58 per cent – facing difficulty accessing sufficient water every day.
It is followed by West and Central Africa (31 per cent), South Asia (25 per cent), and the Middle East (23 per cent). South Asia is home to the largest number of children living in areas of high or extremely high water vulnerability – more than 155 million children.
According to the fund, children in 37 "hotspot" countries face especially dire circumstances, in terms of absolute numbers, the proportions of children affected, and where global resources support and urgent action must be mobilized. This list includes Afghanistan, Burkina Faso, Ethiopia, Haiti, Kenya, Niger, Nigeria, Pakistan, Papua New Guinea, Sudan, Tanzania and Yemen.
In 2020, the Nigerian government and UNICEF released a WASH NORM study which showed that while there has been some progress as a result of efforts by the Ministry of Water Resources and its partners to strengthen the sector's planning and monitoring, there is still much more work to be done in the country to ensure that all Nigerians have access to adequate and quality water and hygiene services.
According to UNICEF, "Sustainable and equitable access to safe drinking water remains a challenge in Nigeria, with over 86 per cent of Nigerians lacking access to a safely managed drinking water source. The problem is compounded by poor drinking water quality and lack of equity in access.
"Although about 70 per cent of Nigerians are reported to have access to basic water services, more than half of these water sources are contaminated. And although 73 per cent of the country's population have access to a water source, only nine litres of water on average is available to a Nigerian daily."
This means that at the current rate, the country will miss the SDG targets on people's access to water unless there are a strong commitment and appropriate action taken by all stakeholders.
It was disclosed that while the impact of water scarcity can be felt by all, no one suffers more than the most vulnerable children.
Children and families living in vulnerable communities face the double-edged sword of coping with high water scarcity levels while having the lowest water services, making access to sufficient water especially susceptible to climate shocks and extreme events.
Mr Hawkins added, "We have to act now both to address the water crisis in Nigeria to prevent it from getting worse and if we want to meet the SDG. We can only achieve water security for every Nigerian, including the Nigerian child, through innovation, investment and collaboration, and by ensuring services are sustainable and well-managed. We must act – for the sake of our children and our planet."
Zamfara to Restore Telecoms Services November 29
By Adedapo Adesanya
The Zamfara State Government has announced the suspension of the ban on telecommunications services in the state from Monday, November 29, 2021.
The announcement was made by the state's governor, Mr Bello Matawalle, on Saturday at an event in Gusau, the state capital, where he stated that the resumption of telecoms services would begin tomorrow.
The federal government and the Zamfara State government had in September shut down network services "to enable relevant security agencies to carry out required activities towards addressing the security challenges in the state."
Now, Mr Matawalle explained that the decision to suspend the measure was informed by the encouraging report of peace attained in the nooks and crannies of the state.
"I want to announce today (Saturday) that we have taken a decision to lift the ban on telecommunications in the state," the governor was quoted as saying in a statement by Mr Zailani Bappa, his Special Adviser on Public Enlightenment, Media, and Communications.
"God's Willing, as from next Monday we shall have that effected," he said.
This follows its neighbouring Northwestern state, Kaduna, announcing the restoration of telecommunications services more than a month after it was shut down on the orders of the state security council.
Governor Matawalle, speaking at the convention of the state chapter of the All Progress Congress (APC) held at the trade fair complex in Gusau, believes bandits have taken the desired toll meant by the measure.
He thanked the people of the state for their patience and perseverance throughout the trying period and assured them that his administration would continue to take any measure necessary to preserve peace and protect their lives and property.
At the conclusion of the convention, the governor called on APC members in the state to extend their support to the new executive committee members in the state.
The convention was chaired by the Planning Committee Chairman from the National Headquarters of the APC, Ibrahim Masari, who announced a consensus of the party in all the 36 elective positions.
Mr Sahabi Yau, who represents Zamfara South senatorial district in the National Assembly, moved the motion for consensus, and it was seconded by a frontline member of the party in the state, Sani Jaji.
Mr Tukur Dan Fulani Gusau was returned as the newly elected chairman of the APC in Zamfara while Mr Ibrahim Dangaladima emerged as the new secretary of the party in the state.
The new EXCO members emerged after the Caretaker Committee of the party under Senator Hassan Nasiha was dissolved via a motion moved by a former governor of the state, Mamuda Shinkafi.
#EndSARS: SERAP Seeks Court's Help to Arrest Security Operatives
By Adedapo Adesanya
The Socio-Economic Rights and Accountability Project (SERAP) has approached a Federal High Court sitting in Abuja to compel President Muhammadu Buhari to ensure the arrest of security operatives involved in the shooting of peaceful #EndSARS protesters at the Lekki tollgate and police brutality cases.
SERAP, in a statement on Sunday signed by its Deputy Director, Mr Kolawole Oluwadare, said the lawsuit was filed in collaboration with 116 concerned Nigerians, noting that young Nigerians had converged at the Lekki tollgate on October 20, 2020, demanding good governance in the country and an end to police brutality before they were reportedly shot at by security officials.
A year after, a leaked report by the Lagos Judicial Panel of Inquiry on police brutality set up by the Lagos State government to probe the incident had indicted the security personnel for shooting "unarmed helpless and defenceless protesters, without provocation or justification."
The group wants the court to "direct and compel President Muhammadu Buhari to take immediate steps to ensure the arrest of soldiers and police officers indicted by the Lagos #EndSARS panel report for the shooting of peaceful protesters at the Lekki toll-gate, and police brutality cases."
In the suit number FHC/ABJ/CS/1482/2021 filed last Friday, SERAP is also asking the court to "direct and compel President Buhari to bring to justice anyone suspected to be responsible for the shooting of peaceful protesters, and to ensure access to justice and effective remedies for victims, including adequate compensation."
"It is in the interest of justice to grant this application, as it would improve respect for Nigerians' rights, the rule of law, and public confidence in government institutions, as well as reduce the growing culture of impunity of perpetrators," the statement read.
"The safety of protesters in Nigeria remains as precarious as ever, and impunity for crimes against them is growing. Impunity emboldens perpetrators. A failure to bring to justice those indicted for the shooting of peaceful protesters is, in itself, a violation of the rights to life and human dignity.
"The flagrant lack of accountability for past violations of the rights of protesters has given rise to a growing sense of powerlessness, and resentment not only among victims and their families but among the general public," it stated..
According to the group, the failure to promptly arrest, and bring to justice those suspected to be responsible for the shooting of peaceful protesters, and to ensure access to justice and effective remedies for victims and their families amounts to a travesty of justice, as justice delayed is justice denied.
Joined in the suit as Respondent is the Minister of Justice and Attorney General of the Federation, Mr Abubakar Malami.
While seeking an order to compel Mr Buhari to ensure that those still being detained solely for peacefully exercising their human rights are immediately and unconditionally released, and all charges against them are dropped, SERAP also wants the President to ensure full and effective respect for the human rights of everyone across the country, including the rights to life, dignity, freedom of expression, peaceful assembly, and association.
"The Buhari administration has the constitutional responsibility to allow victims of human rights violations to find out the truth in regard to acts committed, to know who the perpetrators of such acts are, and to obtain justice and adequate compensation.
"The right to life is an inherent, core, and non-derogable human right, regardless of the circumstances, and even in times of armed conflict or states of emergency. Summary, extrajudicial, or arbitrary executions are clearly prohibited under the Nigerian Constitution of 1999 [as amended] and international law.
"The UN Principles on the Effective Prevention and Investigation of Extra-Legal, Arbitrary, and Summary Executions affirm that 'extra-legal, arbitrary, and summary executions' cannot be carried out under any circumstances.
"According to the principles, 'governments shall prohibit orders from superior officers or public authorities authorizing or inciting other persons to carry out any such extra-legal, arbitrary or summary executions. All persons shall have the right and the duty to defy such orders.
"International law requires that the use of lethal force, such as firearms, is an 'extreme measure' that should only be considered when strictly necessary in order to protect life or prevent serious injury from an imminent threat.
"Articles 2(1) and 2(3) of the International Covenant on Civil and Political Rights to which Nigeria is a state party require State Parties to 'undertake to respect and ensure' and provide effective remedies for violations of the rights in the Covenant.
"The remedies must be accessible and effective remedies and take into account the special vulnerability of certain categories of person.
"The General Assembly of the United Nations adopted a set of principles relating to states' obligations to the victims of serious violations of international human rights law that makes clear that states are obligated to investigate violations of international human rights law thoroughly and impartially, and where appropriate, take action against those allegedly responsible.
"States also have the duty to investigate and, if there is sufficient evidence, the duty to submit to prosecution the person allegedly responsible for violations.
"President Buhari has a constitutional duty, being the Chief Executive Officer of the Federation and the Commander-in-Chief of the armed forces, to ensure access to justice and effective remedies for victims, and that there is no impunity for allegations of human rights violations," the statement disclosed.
The suit followed the submission of the Lagos #EndSARS panel report on the Lekki shooting incident and police brutality cases to the state governor, Babajide Sanwo-Olu. The leaked report is said to have indicted some soldiers and police officers for "the shooting of protesters, leading to grievous injuries and deaths.
The panel reportedly found that "the shooting of protesters at the Lekki toll-gate on October 20, 2020, was unwarranted, excessive, provocative and unjustifiable in the circumstances of the state of the protests, which was peaceful and orderly."
No date has been fixed for the hearing of the suit.
Oyo Begs 1,115 C of O Applicants to Come for Collection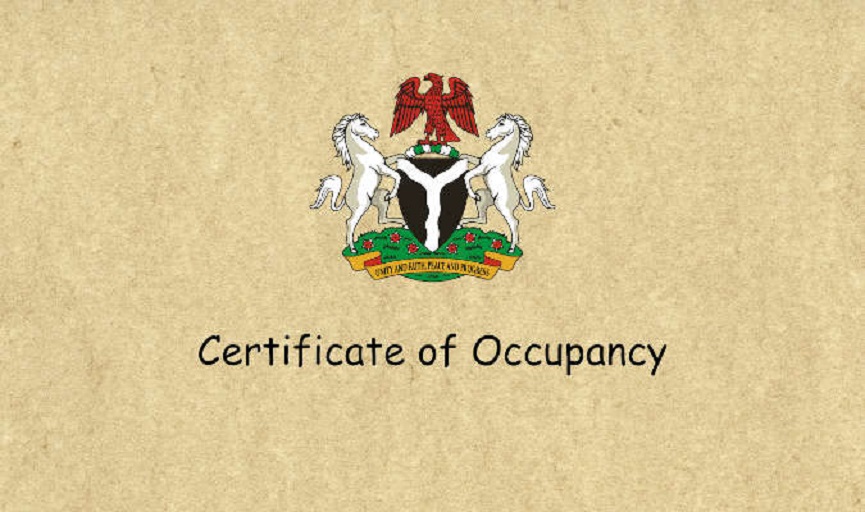 By Modupe Gbadeyanka
Those who applied for certificates of occupancy (C of O) in Oyo State have been urged to come forward for collection at Room 4, Ministry of Lands, Housing and Urban Development.
This appeal was made by the Commissioner for Lands, Housing and Urban Development, Mr Olayiwola Olusegun Emmanuel, on Friday.
The Commissioner disclosed that since he assumed office about a month ago, he has signed not less than 1,606 C of Os but only 491 have been collected.
He, therefore, appealed the 1,115 outstanding C of O applicants to come forward to pick them up as they have been approved by Governor Seyi Makinde and duly signed.
"The Governor Seyi Makinde led administration has been working hard to make sure he fulfils his promises to the good people of Oyo State.
"This is why measures are being put in place to make sure that everyone collects their title documents with ease and within a stipulated period," the Commissioner stated.
Mr Emmanuel admitted that though the cabinet reshuffle that took place in the third quarter of 2021 caused a slight delay in the issuance of the certificates, all processed and duly signed certificates are ready for collection by the applicants.
"We, therefore, enjoin the applicants to visit our office at Room 4, Ministry of Lands, Housing and Urban Development and collect their Certificates of Occupancy.
"We also appeal to members of the public to respond timely to our officials when their attention is needed to avoid further delay in processing. We hereby apologize for any inconvenience this might have caused our applicants," he added.
"All complaints should be made at our Customer Care office at Room 4, Ministry of Lands, Housing and Urban Development, Agodi, Ibadan or call Customer Care on 0700 696 52637. You can also email us at lands@oyostate.gov.ng," he concluded.
Latest News on Business Post