4 Tricks to Increase Engagement on Instagram
Engagement on Instagram has a direct impact on attracting and retaining an audience, increasing their trust and loyalty to the brand, as well as its recognition and, consequently, sales. And this works not only for world-famous online brands like Amazon and 22Bet, but also for local businesses. Here are 5 ways to help pump up your business Instagram account.
What Is Engagement?
Engagement Rate (ER) is a measure of how your audience responds to content. That is, how actively they like, comment on, share or save posts or posts.
You can calculate the ER rate manually or with the help of special services.
Let's say the account has 1,000 subscribers, and your last post has 50 likes and 10 comments. So, ER of the post = (50 + 10) ÷ 1 000 ∗ 100% = 6%.
The more active the audience, the higher the engagement. Then the algorithm starts recommending publications with a high level of engagement to other users. And if you have a commercial account, this factor also creates trust, which then helps you make a purchasing decision – active users become buyers more often.
So, if you have decided to start your own business on Instagram but you are not ready for paid advertising, these tips will increase the number of likes, comments, saves. and reposts.
Use a Business Account
If you're not already using a business account, create one or convert your existing personal account to a business account. This will give you access to a host of features that will increase your account engagement. You'll be able to:
Provide a phone number and email address to support communication with your audience.
Share paid and promoted content to reach a larger audience.
Use Instagram Insights, which shows how good your posts are and offers recommendations on how to promote them based on engagement.
Tagging products in your posts and linking to pages on your site makes it decently easier for users to buy.
Increase traffic to your website, online store or blog by adding links to them in your Instagram Stories and redirecting visitors there.
Set up quick answers to answer frequently asked questions by entering just one word. The feature will not only save time, but also allow you to communicate more with your audience.
Optimize Your Profile
Make your Instagram profile special, relatable and useful. It's important to make sure you're making the right impression. Pay attention to these factors.
Main Profile Image
It should always be your logo so that your branding on your storefront, office, emails, products and other social media pages is consistent. Don't mislead people by using a random image. There may be multiple accounts on Instagram with similar names, and you need to convince visitors that they're in the right place.
Profile Title
Just like your main picture, your title should match how you are known on other platforms. use the actual name of your business here.
Profile Header
Your Instagram profile header can only be 150 characters long, so try to make it clear and uncluttered. In a nutshell, tell your followers what makes you stand out (do you specialize in bachelor party cakes or are you an expert in ikebana?). You can also add your branded domain name as a call to action. For example, "details at www.name.online" or "www.name.space."
Use the Best Visual Content
Stylish design attracts the attention of a potential customer on any social media. And especially Instagram, which was originally created with an emphasis on visuals. To succeed, you need to keep this in mind:
Post high-quality images, come up with and stick to your own concept, especially if you're into fashion, travel, food, interior design or have something to do with the art world.
Show people behind the scenes of your business. People like that. Publish pictures or videos of your workplace. This will give your audience an idea of how your product is made, show your human face and maybe make them like you even more.
Engage your subscribers and use their content. Besides having self-generated content, it will help you get closer to your target audience. Don't forget to include your subscriber's nickname if you use their content or use special apps to repost, such as Regrann or Repost for Instagram.
Publish Engaging Stories
Stories appear at the very top of your Instagram feed, so they're hard to miss. They also disappear after 24 hours, which encourages people to view them more often.
Business stories are a great way to spread the word about your company's events, such as: new sales, seminars, contests, hot discounts, and so on. While posting stories:
Make them interesting. Stories are about creativity! Add music, emoji, filters, illustrations, text, AR masks (cool if you have your own). Elements like these will really help you show your audience a new side of yourself.
Use tags. Instagram has introduced many features that help businesses clarify their niche and attract a more relevant audience. For example, you can add location tags to promote your small business locally.
Repost other stories. If someone talks about your business or you find a post that you think your subscribers will like, feel free to add it to your stories. Social sharing encourages more people to promote your profile on their pages.
IGP Authorises Stop & Search, Raids, Others to Tackle Crime
By Adedapo Adesanya
The Inspector-General of Police (IGP), Mr Usman Alkali Baba, has ordered the deployment of adequate security around schools, hospitals, and critical national infrastructures across the country.
The Force Public Relations Officer, Mr Olumuyiwa Adejobi, who disclosed this in a statement on Sunday, said the IGP has also ordered regular patrols, stop and search, raids and show of force by tactical commanders to clamp down on pockets of crime and criminality in some states of the federation.
"The Inspector-General of Police, Usman Alkali Baba, has ordered the deployment of water-tight security arrangements to cover all schools, hospitals, health workers, and critical national infrastructures around the country," the statement added.
"The IGP has equally ordered regular patrols, stop and search, raids, and show of force by tactical commanders to clamp down on pockets of crime and criminality recorded in some states of the federation," it further said.
Mr Baba gave the directive while reviewing the reports he received from various commands and formations on the general security situations across the country.
He tasked strategic police managers at various levels to prioritize the use of intelligence gathering networks while charging officers and men of the force to take the fight against crime to the doorsteps of suspected criminal elements with a view to flushing them from their hideouts.
The IGP also called for the cooperation of members of the public, warning police officers to be civil, professional, and humane in the course of discharging their duties.
SERAP Begs INEC to Allow 7 million Nigerians Complete Voter Registration
By Adedapo Adesanya
The Socio-Economic Rights and Accountability Project (SERAP) has asked the Independent National Electoral Commission (INEC) to allow seven million Nigerians to complete their voter registration.
SERAP made the call in a statement on Sunday through its Deputy Director, Mr Kolawole Oluwadare, warning that the failure of the electoral body to grant this request could attract legal action.
According to the rights group, INEC recently disclosed that out of 10,487,972 Nigerians who carried out their pre-registration online, only 3,444,378 completed the process at physical centres.
SERAP believes that the right to vote is also the right to be given the time and opportunity to complete the registration process so that it can be effectively exercised.
"The right to vote is not merely the right to cast a ballot but also the right to be given the time and opportunity to complete the registration process, so that the right can be meaningfully and effectively exercised," the statement read.
"Closing the gates on eligible Nigerians and denying them the time and opportunity to complete their registration cannot preserve trust in the electoral process.
"Denying a significant number of eligible voters the time and opportunity to complete the registration for their PVCs would impair the right to vote of those affected, deny them a voice in the 2023 elections, and lead to disparate and unfair treatment of these voters," it submitted.
The organisation noted that, "According to a report released by INEC, out of 10,487,972 Nigerians who carried out their pre-registration online, only 3,444,378 Nigerians representing 32.8 per cent, completed the process at a physical centre. 7,043,594 Nigerians carried out their pre-registration but are yet to complete the process at a physical centre.
"This represents over 67 per cent of those who began their registration process online.
"According to INEC, a total of 12,298,944 Nigerians completed their voter registration; 8,854,566 of which were persons who did their registration entirely at a physical centre.
"The over seven million Nigerians have already completed their registration online, that is, via INEC online portal by providing their biodata and required documents."
FG Threatens CCECC Over Drawback in Rail Contract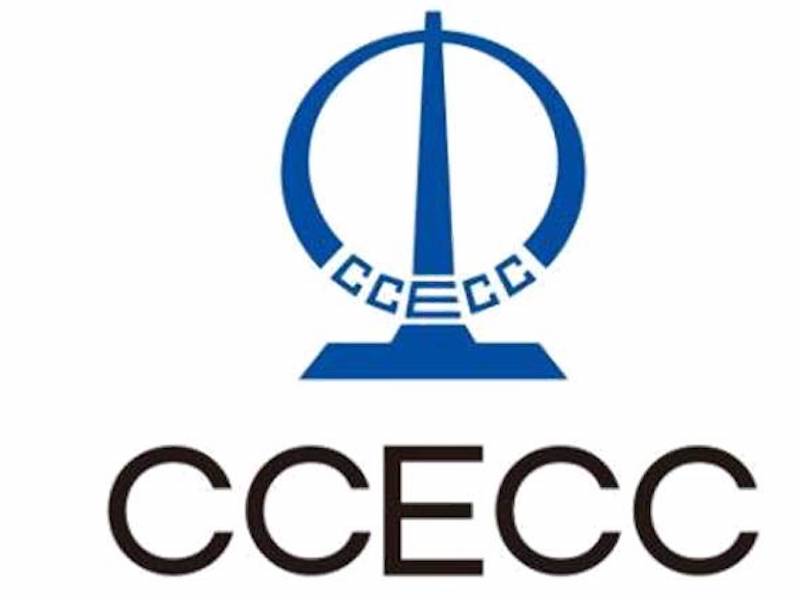 By Adedapo Adesanya
The federal government has threatened to sanction the China Civil Engineering Construction Corporation (CCECC) for not meeting up with the agreement of providing 85 per cent of rail project costs in a move that could signify friction.
This was disclosed by the Minister of Transportation, Mr Mu'azu Sambo, at the inspection of the Lekki Deep Seaport on Saturday in Lagos.
According to Mr Sambo, the projects are the Kano-Kaduna and the Maiduguri-Port Harcourt rail lines.
"The CCECC has not brought anything to the table. I gave them a deadline which is October 30, if I don't get that money on the ground, I know what to advise Mr President to do," he said.
He expressed satisfaction with the Lekki Deep Seaport project, noting that the initiatives were to ensure the smooth evacuation of cargo at the port.
He said that for part-time, the road was being expanded, adding that the government was looking into it, and for medium-term, barges would take care of it.
"I am impressed and happy to be back here. This we know is the pride of all Nigerians, the first deep seaport in West Africa that will take the largest ship in the world has 16.5 meters deep, and will give us hundreds and thousands of jobs.
"Almost automated not fully but automated enough to make life easy for port operations.
"It is initiatives like this we want to encourage, that is why I did not hesitate when I came to the ministry and I saw a proposal of the Badagry Deep Seaport sitting on my table and took it immediately for approval.
"Also, the president is concerned about cargo evacuation at the port and does not want a repeat of the Apapa and TinCan port and so we cannot rely on the road alone which is not the best option.
"There is a need to sit down with stakeholders to see how to tackle this," he said.
He pointed out that cargo evacuation was not just within the port but outside the port, as goods must reach the final destination.
"First of all, you save a lot of time at the port because of automation and modern technology and equipment.
"After the port what happens, it only makes sense when the goods get to the shipper or owner. And to do that, you need to move either by rail, water, or road," he said.
Mr Sambo urged the management of the port to employ as many Nigerians as possible as this was the only way citizens could put food on the table for their families.
On his part, the Managing Director, Nigerian Ports Authority (NPA), Mr Mohammed Bello-Koko, noted that the Lekki Deep Seaport was one of the first solutions to reducing traffic at Apapa and TinCan.
According to Mr Bello-Koko, the automation deployed at the port is commendable and fantastic as the processes will be free of human interference.
He said that the Apapa and TinCan port would still be viable, adding that what they had done was to create alternatives for importers and exporters as to where they would decide to do business.
"The operators of those ports should also up their game, and improve their speed in terms of cargo clearance or otherwise.
"Feasibility studies have shown that these ports will still be viable in future like 10, 15 years, the government can decide to turn some of these ports into a real estate, we have some of them in Europe," Mr Bello-Koko said.
Mr Du Ruogang, the Managing Director, Lekki Port LFTZ Enterprise Ltd. (Lekki Port), said that the port was 95 per cent completed, adding that they would meet the targeted time.
Mr Ruogang appreciated the NPA for deploying marine services such as tug, pilot, lines, boats and harbour master before the operations of the port.
Latest News on Business Post