APC Group Blasts Fani-Kayode for Remarks over Buhari's Nasarawa Visit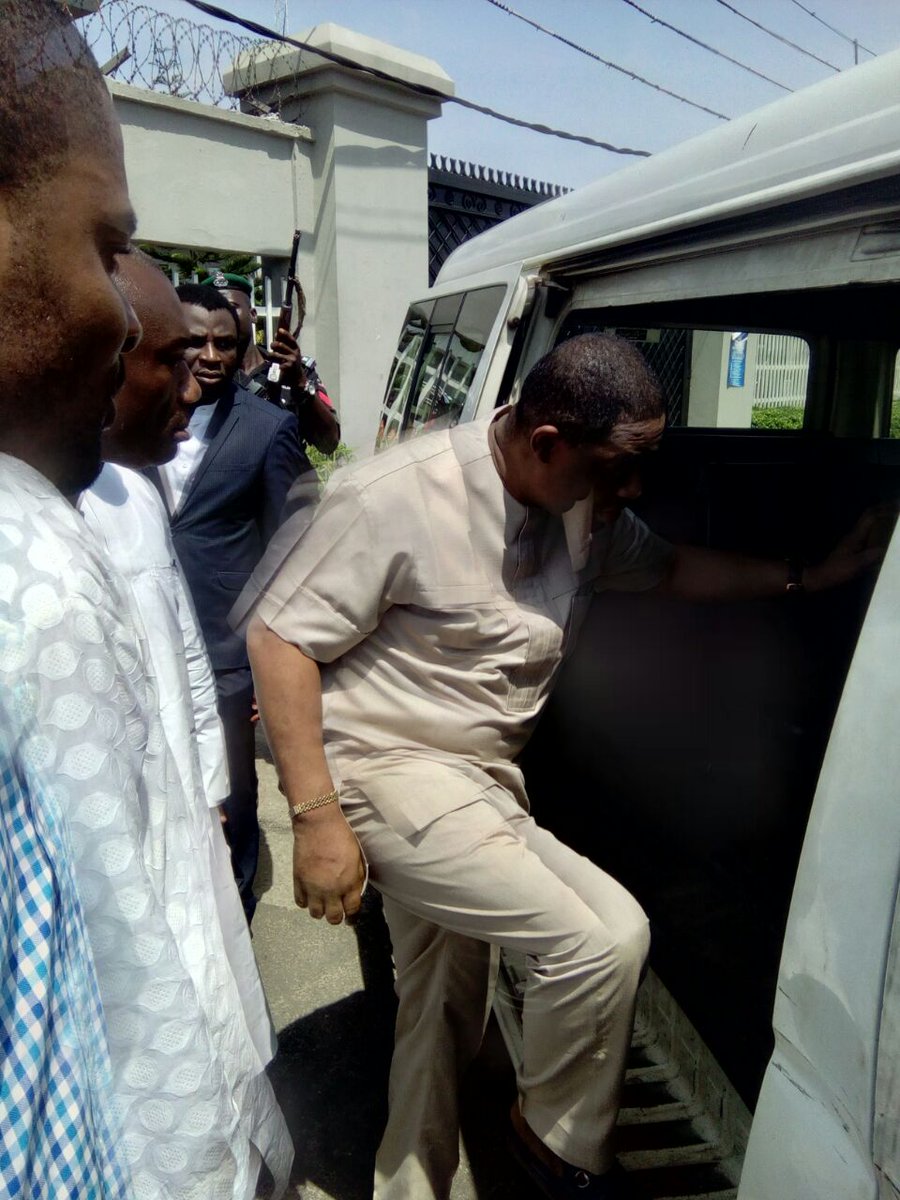 By Dipo Olowookere
A group known as the All Progressives Congress (APC) Youths Renaissance has slammed a former member of the ruling APC, Mr Femi Fani-Kayode (FFK) for his comments made on the visit of President Muhammadu Buhari to Nasawara State on Tuesday.
The group, in a statement signed in Abuja on Monday by its National Secretary, Mr Collins Edwin, described the former Minister as "a liar" for claiming that the visit was to pay a condolence visit to members of the Miyetti Allah Cattle Breeders Association of Nigeria over the killing of their cows.
Mr Edwin described this "as the greatest display of insensitivity by a hungry man desperately looking for financial rehabilitation."
Explaining the motive behind the President's visit to the state tomorrow, Mr Edwin said it is "purely for the commissioning of a Special School for the disabled in the state as well as other notable projects like the Karu International Market, 330 KVA Power Station and Pilot Comprehensive Primary Health Care in Lafia constructed by the Governor Tanko Umar Al-Makura administration in the state."
"There is no doubt that Mr Fani-Kayode has become a public nuisance to the country but we never imagined that such nuisance has reached this embarrassing stage.
"For a man whose only selling point in life is the success of his father instead of working hard to surpass his father's record, it is assumed that anyone listening to him could as well listen to a mad man.
"Therefore, we urge the media to stop listening to him because he has nothing useful to contribute to national development," the group said.
Sanwo-Olu Suspends Proposed Walk for Peace Over COVID-19
By Aduragbemi Omiyale
Governor Babajide Sanwo-Olu has announced the suspension of the proposed Walk for Peace slated for this month, citing the COVID-19 scare as the reason for his action.
On Tuesday, November 30, 2021, the Governor addressed the state over the report submitted to him by the Judicial Panel on Restitution for Victims of SARS-Related Abuses and Other Matters headed by a retired justice, Mrs Dorcas Okuwobi.
During his speech, Mr Sanwo-Olu reached out to some persons, including Falz, Mr Macaroni, Seun Kuti and others for a peace walk, which was rejected by a majority of the persons mentioned.
They claimed the walk was needless when efforts have not been shown to ensure victims get justice. They submitted that there can never be peace when there is no justice.
However, a few days after his speech, some students of the Lagos State University (LASU), Ojo, promised to walk with the Governor and one of the persons mentioned in his address, Mr Segun Awosanya, otherwise known as Segalink, said he would be part of the peace walk if he is around.
On Thursday, December 9, 2021, Mr Sanwo-Olu, in a statement, said due to the threat posed by the new variant of COVID-19 called Omicron, he has decided to step down all preparations for the walk.
The Governor explained that in his sincere search for peace, "I will not endanger the life of any Lagosian" and based on "expert opinions rooted in science," he agreed to shelve the event.
However, he expressed satisfaction with the "outpouring of support the initiative received from far and near," saying it was "indicative of one thing: our people know the strategic place of peace to our quest for development."
Below is the full statement.
Since my last address to you, the good people of Lagos State on Tuesday 30, November 2021, during which I expressed a desire to lead a Walk for Peace, following the outcome of the work of the Judicial Panel on Restitution for Victims of SARS Related Abuses and Other Matters, I have been inundated with deep expressions of solidarity from various groups and people declaring their readiness to join me on the symbolic walk.
Indeed, I owe a special debt of gratitude to our youths and students, who reached out to either member of my team or directly to me, expressing their readiness to join me on the planned Walk for Peace. They include many of our Civil Society Leaders, business leaders within and outside of Corporate Lagos, religious leaders, members of the Diplomatic Community, entertainers, Market Associations, Trade Associations and Women Groups who have committed time and resources to prepare for the Peace Walk. I thank you all.
When the unseen enemy called Covid-19 began to ravage the world and indeed our nation, I assumed the role of the Incident Commander in our quest to protect the lives of our people. We subjected ourselves to the dictates of science. We chose to be guided not by our emotions, but by expert opinions rooted in science. Between Tuesday 30, November 2021 that I made my address and now, we have seen a significant rise in cases associated with the Omicron variant of this pandemic. 
Given this development, I am constrained to stand down all preparations for the Walk for Peace. I will not endanger the life of any Lagosian in my sincere search for peace. I am overwhelmed by the outpouring of support the initiative received from far and near. The deluge of support is, however, indicative of one thing: our people know the strategic place of peace to our quest for development.
I look forward to engaging with you as WE TOGETHER WORK FOR PEACE!
God bless Lagos State.
Babajide Sanwo-Olu
Governor, Lagos State.
Thursday, December 9, 2021
Outstanding Debts: Be Patient With us—NDDC Begs Contractors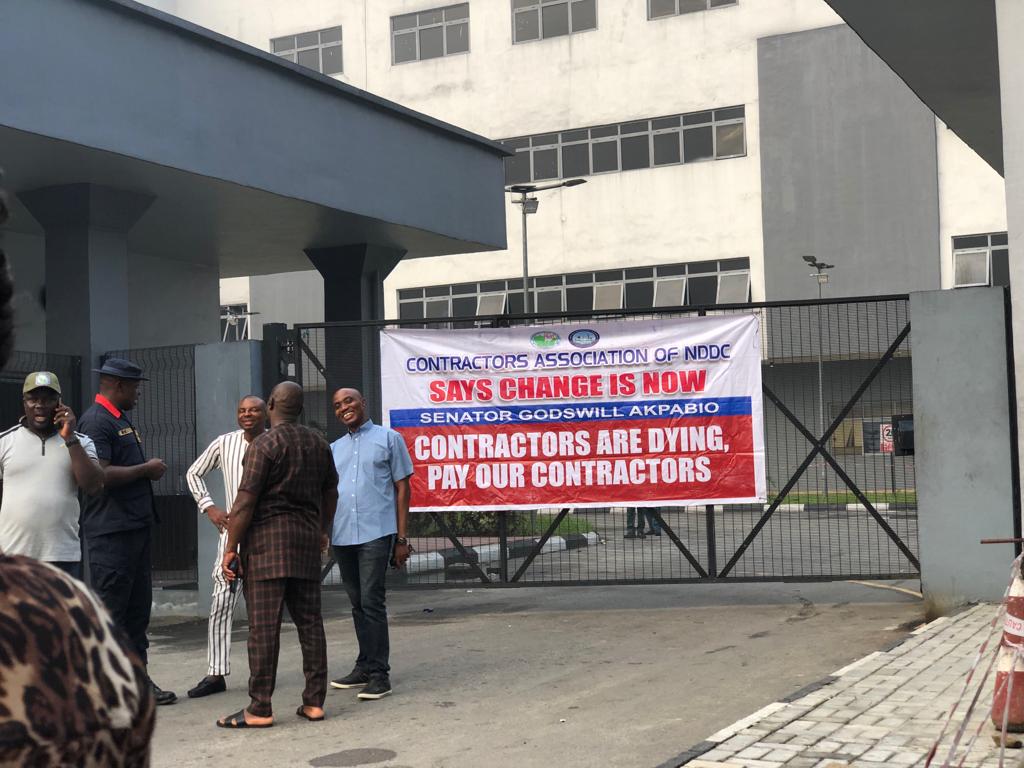 By Francis Udoka Ndimkoha
Contractors who carried out projects for the Niger Delta Development Commission (NDDC) but are yet to be paid have been urged to be patient as all verified outstanding claims would be settled.
A source close to the Interim Administrator of the Commission, who spoke on condition of anonymity, said the NDDC boss was saddened that contractors who had done their jobs were still being owed many years after completion.
He said that the NDDC boss regretted the closure of NDDC headquarters by aggrieved contractors and called for patience "to achieve an amicable resolution" in an effort to facilitate sustainable development of the oil-rich region.
The source, who is a director in NDDC, said: "The Interim Administrator is not happy that contractors who had completed their jobs were yet to be paid. There is no reason to owe these contractors except the fact that enough funds have not been released to NDDC to take care of the debt."
He disclosed that the federal government owes the agency over N1.9 trillion, while the oil companies owe in excess of $4 billion (about N2.2 trillion).
"This huge indebtedness to NDDC is far in excess of what the Commission owes its contractors and has exposed us to this kind of situation," the director added.
He also disclosed that the bulk of the indebtedness was inherited from past administrations of the commission.
According to him, "The Interim Administrator has been very prudent and circumspect about adding to the commission's liability with new contracts. But he is determined to clear the debts because he believes that those who have worked for the commission deserve the due reward."
The source said that President Muhammadu Buhari set up a reconciliation committee "headed by the Minister of Finance to determine how much is owed to NDDC and reconcile the accounts."
He stated that President Buhari and the Minister of Niger Delta Affairs, Mr Godswill Akpabio, "are concerned about the situation and must be commended for all efforts being put in place to ensure that all monies owed NDDC were paid. This will be resolved soon so that contractors can receive payment in this Christmas season."
"The Interim Administrator is working tirelessly to pay outstanding debts and calls for calm and patience from all aggrieved contractors and service providers," he added.
EFCC Declares MBA Forex Owner Wanted Over N231bn
By Modupe Gbadeyanka
Mr Maxwell Chizi Odum, the founder and chief executive of MBA Trading and Capital Investment Limited, otherwise known as MBA Forex, has been declared wanted by the Economic and Financial Crimes Commission (EFCC).
A statement issued by the Head of Media and Publicity of the EFCC, Mr Wilson Uwujaren, confirmed this development on Wednesday.
According to the anti-graft agency, the self-acclaimed investor is wanted for allegations bordering on fraud to the tune of N213.0billion.
Members of the public with vital information that could lead to his arrest have been urged to make them available. His last known address, the EFCC said, was in Port Harcourt, Rivers State.
"The general public is hereby notified that Maxwell Chizi Odum, a.k.a. Mba Trading And Capital Investment Limited, whose photograph appears above, is wanted by the Economic and Financial Crimes Commission (EFCC) in an alleged case of conspiracy, obtaining money by false pretence and money laundering to the tune of N213,000,000,000.00 (Two Hundred and Thirteen Billion Naira) only.
"Odum is a native of Ikwerre in Obio-Akpor Local Government Area, Rivers State. His last known address is at 7, Odum Street, Elekahia, Port Harcourt, Rivers State.
"Anybody with useful information as to his whereabouts should please contact the commission in its Benin, Kaduna, Ibadan, Sokoto, Gombe, Maiduguri, Makurdi, llorin, Enugu, Kano, Lagos, Gombe, Port Harcourt and Abuja offices or through these numbers 09-9044751-3, 08093322644, 08183322644, 070-
26350721-3, 070-6350724-5; its e-mail address: info@efccnigeria.org or the nearest Police Station and other security agencies," the statement stated.
Recall that about nine months ago, MBA Forex claimed it has been unable to refund funds of investors to them because of the actions taken by the Central Bank of Nigeria (CBN).
The firm, which is involved in foreign exchange (forex) trading and investment in capital investment, said the banking sector regulator in Nigeria "suspended any dealings in our [bank] accounts."
According to the chief executive of the organisation, Mr Maxwell Odum, "All other payment gateways we normally use for the easy payout of funds have also [been] blacklisted."
He disclosed that this has made it quite difficult for some investors to get their money back from the company.
Mr Odum explained that the apex bank said it blocked the company's bank accounts "to carry out some checks to ensure that we have been acting lawfully."
However, the MBA Forex chief assured that those who invested in the firm would get their funds back as the "process has already commenced while some have already received their funds."
Latest News on Business Post