Badagry to Witness Massive Transformation in 2017
By Dipo Olowookere
Lagos State Governor, Mr Akinwunmi Ambode, on Wednesday unveiled plans by his administration to boost and scale up the tourism potentials of Badagry thereby creating jobs for the youths and the people of the ancient town.
Governor Ambode, who spoke in Badagry at the on-going One Lagos Fiesta, said government has perfected plans to massively transform the town in the next eighteen months starting with the construction of 500-seater Arts Theatre and a Cinema in January 2017.
Addressing the mammoth crowd that thronged Badagry Secondary School, venue of the fiesta, the Governor said government has earmarked a lot of projects for the town in the coming year, saying that his plan was for people to live, work and play in Badagry.
He said: "I know that there are lots of youths in Badagry and we have decided that throughout next year, we are coming to do a lot of projects in Badagry that will bring out all the tourism potentials of Badagry.
"To start with, next month, we are coming to construct a 500-seater Arts Theatre and a Cinema just opposite the General Hospital. You already see what is going on at the Badagry Marina, it will create a lot of jobs for all of you but more importantly, I want you to take advantage of the Employment Trust Fund (ETF) that we have created. We believe all of us that are out of job for now, we have designed a way that you can have access to the ETF so that you can create jobs among yourselves.
"I want people to live in Badagry, work here and also play in Badagry. That is what we have started; we are going to continue and in the next 18 months, Badagry will change forever for good."
The Governor, who said he had lived in Badagry before for a long time, said the youths are the future of the State and the country, and as such, they must take their education seriously.
He also urged them to remain peaceful throughout the fiesta.
On his part, a member of the Lagos State House of Assembly representing Badagry Constituency 1, Mr Olanrewaju Ibrahim Layode, commended the State Government for spreading the fiesta across the five divisions of the State, saying the initiative was a commendable way of positively engaging the youths.
He said the fiesta has brought the people of Badagry together, and that it was a thing of joy that what people used to travel far and pay to enjoy is being brought to them free of charge by Governor Ambode and the State Government.
Some of the notable artistes that performed at the fiesta include Olu Maintain, Jazzman Olofin, Mayokun, Idris Abdulkareem, YCee, Guitar Man, Voice Olorun, Rabi Traditional Dance, among others.
Enrol in Micro Pension to Escape Old Age Poverty—PenCom Tells Traders, Others
By Adedapo Adesanya
The National Pension Commission (PenCom) has urged artisans, traders, and other self-employed people to enrol in the Micro Pension Plan of the commission to guarantee themselves a functional retirement plan and avoid old age poverty.
This was the crux of the points made by the Head of Corporate Communications of PenCom, Mr Abdulqadir Dahiru, in Enugu on Thursday.
He stressed the importance of the Micro Pension Plan to Nigerians in the informal sector and those working in organizations with less than three employees.
Mr Dahiru noted that about 90 per cent of workers in Nigeria were in the informal sector, adding that this category of workers had no pension protection for old age and with the increase in people living long, there is a risk of old age poverty.
According to him, the Micro Pension Plan provides workers in the sector the opportunity to easily register and contribute in a flexible manner and in a safe and secure environment for their pension at retirement.
"The Micro Pension Plan is a flexible plan, where the artisans, traders and even a woman that sells fried beans cake (akara) can register with and agree on a periodic amount she/he would be contributing according to her/his earnings.
"The contributors, within this flexible Micro Pension Plan for all Nigerians in the informal sector, can even draw out 40 per cent of what they have saved for emergency demand.
He said the remaining 60 per cent would remain and await the retirement plan proper.
"So, it is a means of savings also for those in the informal sector and where they could fall back to and get financial assistance to keep their daily engagements going," he said.
He noted that PenCom was desirous to ensure Nigerians in the informal sector enrolled and registered in the plan, adding that it had started sensitisation of the plan to communities, marketplaces, public gatherings, associations, and trade fair grounds across the country.
Mr Dahiru also urged Nigerians to embrace PenCom's acquisition of residential mortgages (residential houses) scheme for Retirement Savings Account (RSA) holders.
He said the Central Bank of Nigeria (CBN) had approved 34 mortgage banks to work with the PenCom and Pension Fund Operators in providing mortgage financing to contributors to the Contributory Pension Scheme (CPS) with their RSA balance.
The PenCom spokesman said that the commission was determined to implement the scheme for the contributors to ensure that RSA holders have houses of their own at retirement.
Mr Dahiru noted that for contributors under the Contributory Pension Scheme (CPS) to be eligible to use their RSA balance for the acquisition of residential mortgages, they must have contributed for five years (60 months) cumulative of employer and employee's mandatory contributions.
"The same thing applies to the contributors under the Micro Pension Plan; even married couples, who individually met the eligibility criteria, were also eligible," he said.
Explaining the limit for equity contribution that qualified a contributor, he said that the maximum allowed was at 25 per cent of the RSA balance.
He added that where 25 per cent of the RSA balance was more than the equity contribution, the RSA holder could only access the amount equivalent to the equity contribution required.
"Where 25 per cent was not sufficient for equity contribution, RSA holders may utilise Voluntary Contribution (VC) in line with the Voluntary Contribution guidelines," he said.
He expressed the hope that the mortgage financing incentive would help to grow the number of contributors into the CPS scheme.
Google to Extend Financial Services Verification Program to More Countries
By Modupe Gbadeyanka
Tech giant, Google, has promised to extend its financial services verification program to more countries after bringing 11 nations into the scheme as of 2022 as part of efforts to protect its users from fraud and scams, which it said increased in the year under review.
The financial services certification program requires advertisers to demonstrate that they are authorized by their local regulator to promote their products and services.
This measure adds a new layer of security against fraudsters and further safeguards people from financial scams.
According to Google, actions are quickly taken when coordinated threats are identified, with additional restrictions put in place to block the ability of fraudsters to harm consumers.
"Over a one-month period, we blocked and removed tens of thousands of malicious advertisements and took action against the accounts associated with the bad ads.
"Overall, in 2022, we blocked or removed 142 million advertisements for violating our misrepresentation policy and 198 million advertisements for violating our financial services policy," a blog post from the reputable platform on its 2022 Ads Safety Report said.
As for the efforts to prioritise child safety, Google said it has always blocked harmful ads targeted at young kids, especially by filtering "mature ad categories such as sexually explicit content and ads for gambling, alcohol and pharmaceutical drugs."
"When it comes to designing products and creating policies, one of our top priorities is to ensure the safety of kids and teens around the world.
"This includes blocking ad targeting based on age, gender or interests and preventing additional age-sensitive ad categories from serving to teens. We began rolling out these changes in Europe and completed that process globally last year.
"We also now prohibit ads promoting dating apps, contests and sweepstakes, as well as weight loss products to people under 18," it further disclosed.
Commenting on how it has tackled misinformation, Google said the reliance on its platform for the hunt for credible information influenced the creation of "policies against harmful health claims and demonstrably false claims that could undermine trust and participation in elections."
"In 2022, we blocked ads from running on over 300,000 publisher pages that violated these policies and blocked over 24 million policy-violating ads from serving.
"In addition, we blocked and removed over 51.2 million ads for inappropriate content including hate speech, violence and harmful health claims and 20.6 million ads for dangerous products or services such as weapons and explosives," it stated.
Looking ahead to 2023, the search engine said it would continue to provide a safe and trustworthy ads experience for users.
"As 2023 continues, we will stay diligent in our efforts to combat abuse across our platforms while helping advertisers and publishers grow their businesses," it assured.
Nigeria Seeks Ireland's Help on Internal Security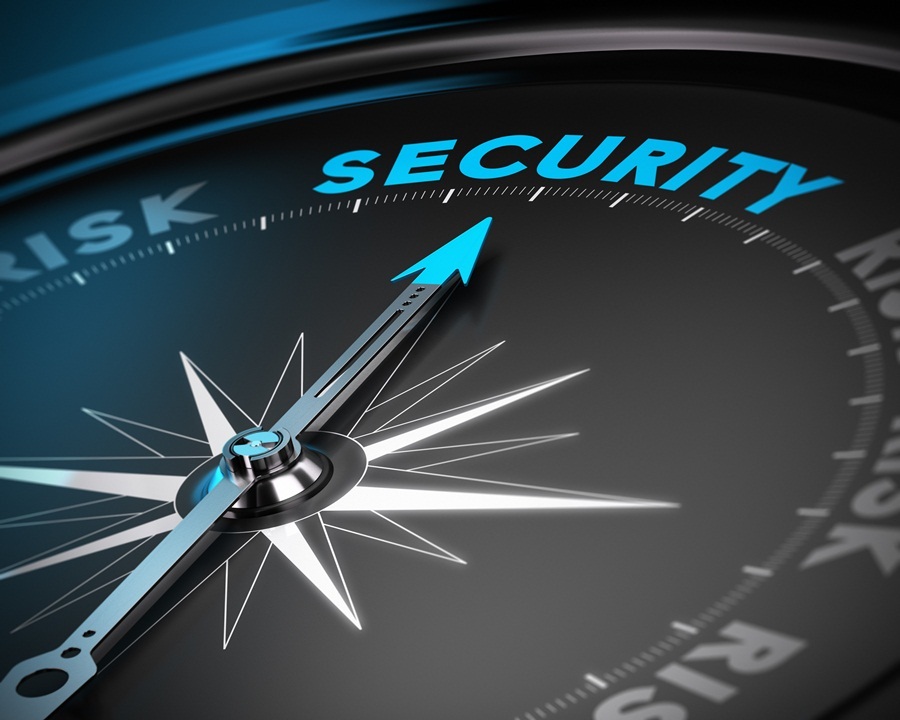 By Adedapo Adesanya
The federal government, through the Ministry of Interior, has sought the cooperation of Ireland on internal security in Nigeria.
The Minister of Interior, Mr Rauf Aregbesola, made the request when the Irish Ambassador to Nigeria, Mr Peter Ryan, paid him a courtesy call in Abuja on Wednesday.
Mr Aregbesola, in a statement issued by the Deputy Director, Press and Public Relations in the ministry, Mr Afonja Ajibola, in Abuja, said that because of the ministry's desire to strengthen internal security, he felt there was the need to establish the National Institute for Domestic Security in the country.
The Minister added that the proposed institute would be a training ground for training top-notch security officers.
He, therefore, solicited the support of the Irish Government in realising the project, which he said was very dear to him as a minister.
According to him, the project is conceived by his ministry as an institution for interaction and collaboration between all security agencies.
"The National Institute for Domestic Security is a project, an initiative of the Interior Ministry, which would be saddled with the responsibility of providing a forum for interaction between all top ranks of security personnel in managing internal security," he stated.
The Minister commended Ireland for its legacy in education and moral instruction carried out through the Catholic Missionaries.
On his part, Mr Ryan thanked the minister for receiving him in spite of the short notice and assured him of his country's assistance to help Nigeria when it comes to security challenges.
Latest News on Business Post