Chamber Hails EU Proposal to Label Natural Gas as Green Energy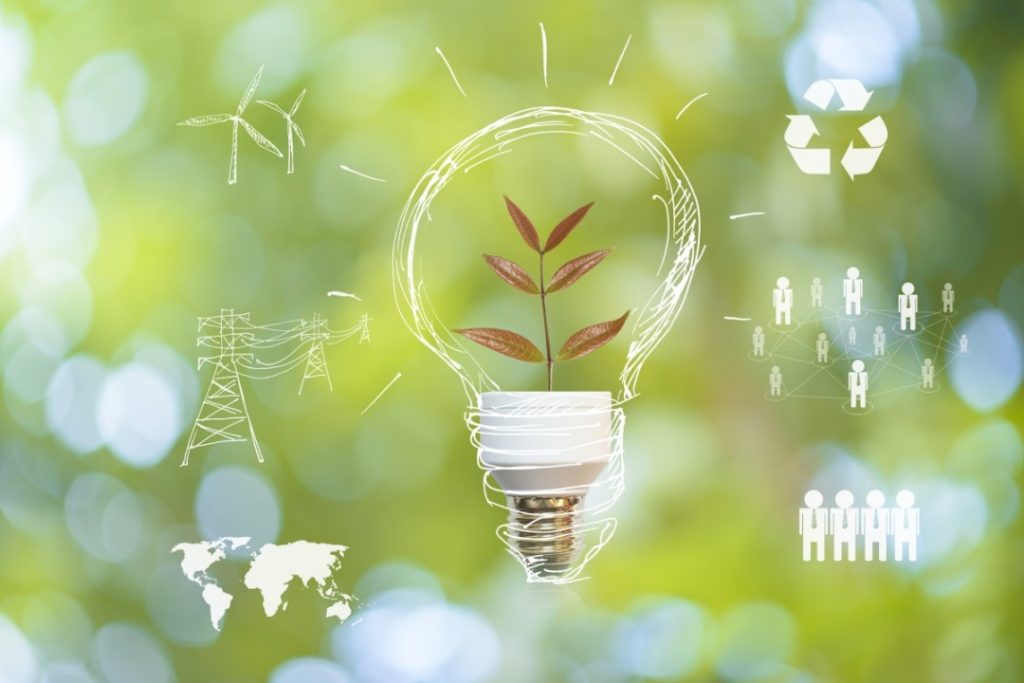 By Adedapo Adesanya
The African Energy Chamber has hailed the European Union's landmark proposal to label natural gas as a green energy source.
The group noted that the proposal will help advance Africa's call for a just and inclusive energy transition.
Recognizing the effects of climate change, the continent industrialize itself first so it can have the same opportunities as Europe and other western countries.
"The point that natural gas serves as a transitional energy source is one that has been promoted by African nations for a long time and therefore, the African Energy Chamber hails the EU's proposal as a landmark development that justifies a positive outlook for an inclusive energy transition.
"It has taken a crisis in energy availability to bring about policies that could increase Africa's energy supply. The current pressure from The West to acclimatize to cleaner energy systems has so far been exclusive in recognizing that the transition may differ in form and timing from one region to another.
"By restricting investment into energy sources, such as gas, Africa has stood the chance of being left behind during the energy transition, which is counterproductive and regressive," the group stated.
Speaking on this, Mr NJ Ayuk, Executive Chairman of the African Energy Chamber noted, "We have had our disagreements with our European friends, however, there has always been constructive, behind-the-scenes dialogue with European policymakers. They listened, worked, and let us make the case for Africa's low-carbon LNG and these discussions have been critical in getting us to see eye-to-eye on gas, a lot of work still needs to be done to make this a reality.
"The demonization of Africa's gas industry needs to stop, and investments need to come into the sector. While we continue this engagement, it is important that the oil and gas industry focuses its investment on further reducing carbon emissions within the gas value chain.
"Sustainable development and making energy poverty history will require Africa to increase gas within its energy mix, which will give us a fighting chance to reduce the continent's carbon footprint, even when we are still under 4 per cent of global emissions."
The Chamber put forth that Africa faces unique challenges and must be allowed to time its own energy transition according to its own needs, adding that the proposal to label natural gas as green energy is what a just energy transition looks like, and now, we need to finance it.
It also called for a collaboration between both continents towards paving the way for a new approach to Africa's energy industry, one that serves the whole world and all its people as opposed to a privileged few.
Should most EU members back the proposal, then it will become law from 2023, which the African Energy Chamber hopes will stand to help the United States recognize natural gas as a clean fuel, which it, unfortunately, does not under the Biden Administration's current clean power plans.
"Despite predictions that demand for African LNG is expected to grow for the foreseeable future, investments in gas exploration have been hit hard by a short-sighted bias against our low-carbon natural gas resources. This has led to a reluctance towards investing in supply projects because of the fractured global outlook towards natural gas.
"African nations must be more pragmatic. If exploration and production companies must wait one or two years before their proposed projects are sanctioned, then the prospects for a sustainable African energy future will diminish rapidly. These practices, which help protect the interests of oil-producing nations, made sense when crude sold for $100 per barrel and before the energy transition took centre stage, but they don't make sense now," explained Mr Ayuk.
To capitalize on this, the African Green Energy Summit, to be held at African Energy Week this year, will clearly outline initiatives and positions ahead of this year's COP27.
This new proposal will pave the way for new European investments in natural gas in Africa and will therefore allow Europe to unlock billions of euros in finance and sustainable energy funds to support gas as a transitional energy source.
The EU will want to import whatever natural gas Africa develops, which is constructive for project funding and will open doors to have candid discussions about furthering energy availability across the continent.
Some countries, like Senegal, Mozambique, South Africa, Tanzania, Nigeria, Angola, Ghana, Mauritania, Libya, Cameroon, Algeria, and Equatorial Guinea, have taken steps to monetize their natural resources to develop and industrialize independently.
By using natural gas as a feedstock to create other value-added products, like petrochemicals, from fertilizers to ammonia, revenue can be used to build infrastructure, from pipelines to ports and roadways, it will open the doors to economic diversification for other African countries as well.
Schneider Electric Advocates Microgrids for Sustainable Energy Drive
By Adedapo Adesanya
As part of efforts to drive further adoption of energy alternatives, Schneider Electric, has shared sustainable approaches to providing resilient and clean energy in Nigeria and the world in general.
The digital energy multinational at a recent innovation summit held in Maryland, US, hosted top pioneer companies in the microgrid space to discuss the way forward in the industry.
Speaking at the event, Schneider Electric Group Chairman and CEO, Mr Jean-Pascal Tricoire, addressed how industry experts, through software and technologies, are making the digital, electric world a reality.
He also posed that organisations across the world can accelerate digital transformation by choosing the right technologies to achieve a wide range of sustainability goals, like microgrids.
Adding her input on Schneider's aim for upscaling the energy world in Nigeria, Microgrids Expert, Schneider Electric, Ms Teina Teibowei, mentioned that carbon emissions from the power sector in the country reached around 11.7 million metric tons of carbon dioxide in 2020.
She stated that existing technologies could reduce these emissions by 70 per cent and engineer a healthier energy world for humans across the world.
In addition, she shared a core point for organisations wishing to adopt microgrids in Nigeria on the use of the Energy-as-a-service funding model for seamless project execution.
"The Energy-as-a-service model limits technical and operational risk while delivering on reliability and cost-effectiveness. Schneider Electric is strong with an extensive network of partners in West Africa to deliver on this solution."
With the recent sustainability dilemma facing the world, rapid transformations in technology across all sectors, and the tripled advancement of cars, computers, phones, and daily technologies relied on, there is an ever-increasing demand for more energy than the 20th-century technology for technological power advancement.
Microgrids are self-contained electrical networks that draw from on-site energy sources and can operate independently of the grid. They offer straightforward solutions for elevating energy resilience and clean energy. Thus, they are a key 21st -century solution for powering 21st-century technologies.
According to, Mr Babajide Ogunlesi, Regional Product Application Engineer, Schneider Electric, the use of microgrids is participating in the resolution of the energy challenge in Nigeria by paving a sustainable path to electrification, as well as providing innovative energy solutions to drive cost-efficiency for homes and organisations.
He also mentioned a key point to note when building a microgrid, which is to start with a rightsized microgrid design to optimize cost efficiency as there is no one-size-fits-all microgrid.
"It is essential to right-size at the design phase of the microgrid for it to deliver measurable
energy-cost efficiency. Factors to consider are the specific load to power, the load requirements at any given time and the demand sources.
"Taking the time to design the solution properly avoids ending up with an under or over-sized microgrid. The goal is to tailor a solution that is just right for the user's energy needs," he added.
Schneider Electric has committed to providing energy and automated digital solutions for efficiency and sustainability in every home, industry, infrastructure, and data centre by combining energy technologies, real-time automation, software, and services.
Osun Tribunal Sacks Adeleke as Governor
By Dipo Olowookere

The Osun State Election Petition Tribunal has removed Mr Ademola Adeleke as Governor of the state.
The tribunal chaired by Justice Tertse Kume sacked the former Senator via a judgement delivered on Friday in Osogbo, the state capital.
Two of the three judges of the tribunal said Mr Gboyega Oyetola of the All Progressives Congress (APC) was the winner of the governorship election held last July.
They held that the Certificate of Return should be withdrawn from Mr Adeleke of the Peoples Democratic Party (PDP) and issued to Mr Oyetola.
According to the judges, the APC was able to prove beyond reasonable doubt that Mr Adeleke won the poll through irregularities, including over-voting in some polling units.
Justice Kume, who read the judgement, said Mr Oyetola scored the majority lawful votes of 314,931 against the 219,666 votes garnered by Mr Adeleke.
In a terse reaction, the state government, via a post on the Osun State Government Facebook post, hinted that the judgement would be appealed at the appellate court.
"No cause for alarm. Appeal is the destination.
"There are two judgements given by the tribunal, one favours PDP and the other u favour if the petitioner. The next battle moves to appeal court by both parties. Status quo remains as Governor Ademola Jackson Nurudeen Adeleke remains in office," the post said.
LASEMA Battles to Curtail Fire Outbreak at Balogun Market
By Modupe Gbadeyanka
The Lagos State Emergency Management Agency (LASEMA) has said it was working tirelessly with other agencies to put out the fire at 3/5 Gbajumo Street, Balogun, Lagos Island.
In a statement issued on Thursday, the organisation said it received a distress call from concerned persons in the wee hours of today over the unfortunate incident.
It was gathered that a 5-storey building at the Balogun Market was gutted by fire, destroying properties worth millions of Naira.
Giving an update on the situation, LASEMA said the joint teams, which rushed to the scene of the inferno, were having a constraint preventing the fire trucks from having direct access to the source of the fire, which are the shops constructed on the road blocking all routes.
"The agency received a distress call around 12:30 am today, Thursday, January 26, 2023, regarding a fire outbreak at No 3/5 Gbagumo street Balogun market, Lagos Island, which prompted the immediate activation of the Emergency Response Team to the scene of the incident.
"Consequent upon arrival at the scene of the incident, information gathered revealed that some shops (rubber shoes and clothes are stored) on the first floor of a 5-storey building was gutted by fire. However, the cause of the fire could not be ascertained.
"Fortunately, there is no loss of life or casualty involved in the incident.
"Collaborative efforts to put out the fire are ongoing by the agency's Response Team and its fire unit, alongside Lagos State Fire and Rescue Service, Federal Fire Service, Police Force, CBD, LASAMBUS, LNSC and NEMA.
"However, the joint teams have a constraint which is preventing the fire trucks from having direct access to the source of the fire, which are the shops constructed on the road blocking all routes.
"Efforts are still ongoing to prevent the spread of the fire to nearby buildings. Operations are also still ongoing," the statement said.
Latest News on Business Post