FABE Takes Sustainability to Low-income Communities in Lagos
By Dipo Olowookere
Climate change has made many countries and persons to have a rethink on how they see and relate to the environment and for Ms Temitope Okunnu, her involvement in the first-ever Miss Environment Nigeria in 2006 opened her eyes to many things.
She was the debut winner of the pageant, which is aimed to promote the environment and this made her establish her non-profit organisation, FABE International Foundation, in 2008.
She told CNN in the latest episode of Inside Africa that she started the foundation to "educate people, particularly children, students in schools, high schools, primary and in universities on how to take a second look on the environment; like seeing their environment, particularly waste as a resource."
The organisation helps low-income communities follow a sustainable model, teaching them how to convert their waste into different items for their own personal use or sold for profit.
"So, we introduced them to recycling. We introduce upcycling. We also introduce to them composting. Everybody generates wastes. Everybody eats every day. And because we eat every day, we must generate waste," she added.
Ms Okunnu teaches hundreds of children how to make tables, chairs, and ottoman seats using waste and this year, she intends to impact 4,000 children from low-income communities in the Lagos state.
FABE is also empowering women by teaching them how to compost and grow their own food at home.
"And I'm also training them to also train other women because I might not be able to reach the number of women they know, but when I train you, I want you to train more people. So everybody can start reducing the amount of waste that is being generated or disposed into the environment," she informed CNN.
"We are constantly reminding people that there is a climate crisis, that the solution actually lies in our hands. If we are able to start from the home, if we're able to start from waste, and then move to gardening, and then making sure that we are planting indigenous trees, just a fraction of something, we don't actually need everybody to be doing sustainability.
"The little number of people we can find doing sustainability actually really matters. And because of them, other people can change," she noted.
Reps Invite PenCom, PTAD Over Failure to Pay Pensioners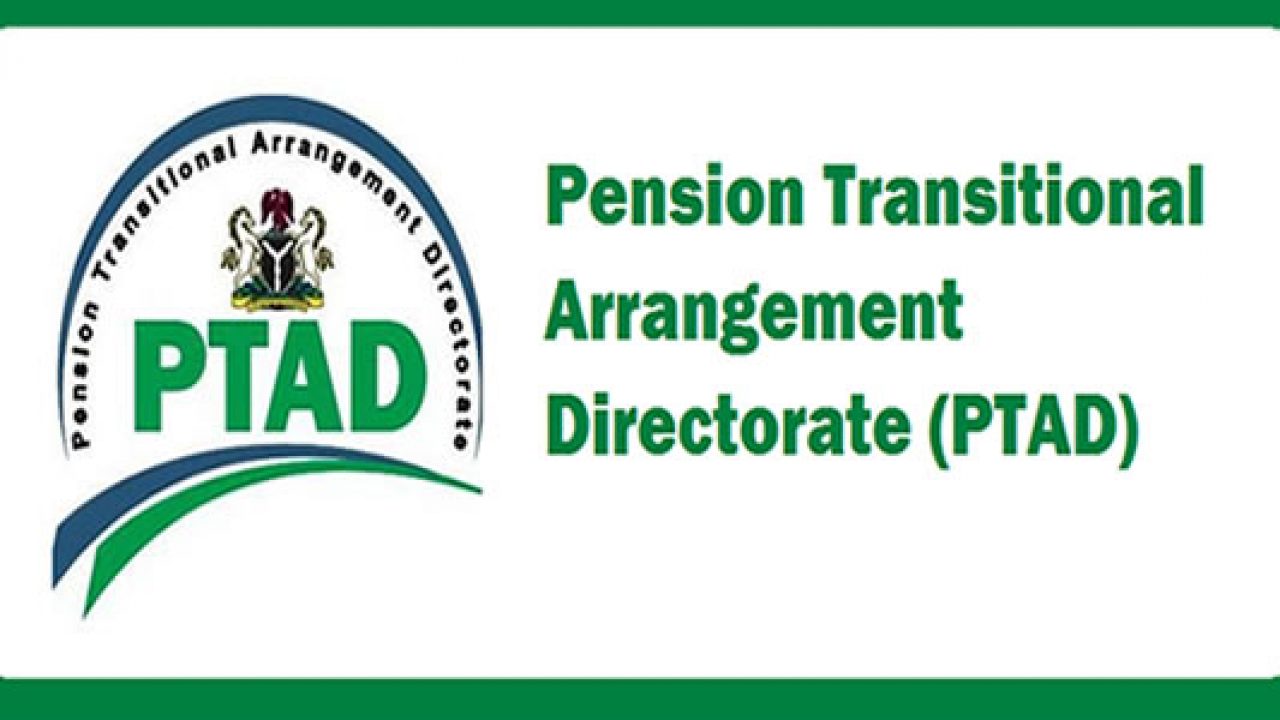 By Aduragbemi Omiyale
The Director-General of the National Pension Commission (PenCom) and the Executive Secretary of the Pension Transitional Arrangement Directorate (PTAD) have been asked to explain to the House of Representatives Committees on Pension and Public Service Matters why they have failed to pay federal civil service retirees their pensions for nine months.
This directive was given to the officials after a lawmaker from Edo State, Mr Sergius Ose-Ogun, moved a motion on the matter on the floor of the lower chamber of the National Assembly in Abuja on Tuesday.
Also to appear before the panels are the Head of Service (HoS) of the federation and the Accountant-General of the Federation (AGoF).
Presiding over the plenary today, the Speaker of the House of Reps, Mr Femi Gbajabiamila, directed the teams to investigate the alleged non-payment of pension to the retirees by PTAD within four weeks and report back to the lower parliament with their findings.
While moving his motion today, Mr Ose-Ogun described as "unacceptable" the claims by PTAD that the non-payment was caused by technological glitches, specifically from the AGoF and the Government Integrated Financial Management System (GIFMIS).
According to him, the failure of the agency to pay pensioners' monthly pensions and gratuities under the "Defined Benefits Scheme for the said period of nine months…amounts "to gross incompetence and ineffectiveness" as Section 32(b) of the Pension Reform Act Cap P4 Laws of the Federation of Nigeria, 2004 saddles PTAD with the responsibility of carrying out functions aimed at ensuring the welfare of pensioners.
He said emphasised that Section 14(2) (b) of the Constitution of the Federal Republic of Nigeria, 1999 (as amended) provides that the security and welfare of the people of Nigeria shall be the primary purpose of government.
He used the opportunity for the House to look into the matter based on Section 88 (1) and (2) of the Constitution of the Federal Republic of Nigeria, 1999 (as amended), which empowers the National Assembly to conduct investigations into the activities of any authority executing or administering laws made by the National Assembly.
INEC Gives Tinubu, Obi July 15 Deadline to Confirm Running Mates
By Adedapo Adesanya
The Independent National Electoral Commission (INEC) has given presidential candidates of the various political parties partaking in the 2023 general elections until July 16, 2022, to confirm their running mates.
Nigerians head to the polls next year to elect someone to replace President Muhammadu Buhari, who leaves office on May 29, 2023, after he must have served a two-term of eight years.
Early this month, most political parties held their presidential primaries and while names have been submitted to the electoral umpire, there are speculations that things may still change.
The latest announcement is coming after the electoral body released the list of candidates of political parties for the 2023 general elections and it includes names of presidential candidates and their vice-presidential selections, as well as senatorial and House of Representatives candidates.
Presidential candidates on the list are Mr Bola Tinubu of the ruling All Progressives Congress (APC) and his running mate, Mr Ibrahim Masari; and Mr Atiku Abubakar of the Peoples Democratic Party (PDP) and his running mate, Mr Ifeanyi Okowa.
Others are Mr Peter Obi of the Labour Party (LP) and his running mate, Mr Doyin Okupe; and Mr Osita Nnadi of the Action Peoples Party (APP) and his running mate, Mr Isa Hamisu.
The other presidential candidates are Mr Abiola Kolawole of the Peoples Redemption Party (PRP) and his running mate, Mr Ribi Marshal; Mr Rabiu Musa Kwankwaso of the New Nigeria People's Party (NNPP) and his running mate, Mr Johnson Oladipupo; Mr Yabagi Sani of the Action Democratic Party (ADP) and his running mate, Mr Udo Okey-Okoro; Mr Ado-Ibrahim Abdulmalik of the Young Progressives Party (YPP) and his running mate, Mr Enyinna Kasarachi.
Also are Mr Omoyele Sowore of the African Action Congress (AAC) and his running mate, Mr Garba Magashi; Mr Mamman Dantalle of the Allied Peoples Movement (APM) and his running mate, Mrs Ojei Princess; Mr Chukwudi Umeadi of the All Progressives Grand Alliance (APGA) and his running mate, Mr Koli Mohammed; Mr Oluwafemi Adenuga of the Boot Party (BP) and his running mate, Mr Turaku Mustapha; Mr Daberechukwu Nwanyanwu of the Zenith Labour Party (ZLP) and his running mate, Mr Ramalan Abubakar; Mr Dumebi Kachikwu of the African Democratic Congress (ADC) and his running mate, Mr Ahmed Mani; and Mr Hamsa Almustafa, presidential candidate, Action Alliance (AA) and his running mate, Mr Chukwuka Johnson.
The duo of Mr Tinubu and Mr Obi, while submitting their running mates, claimed they may still change them after consultations with key stakeholders.
The timetable and schedule of activities for the 2023 general elections released by INEC indicate that political parties have less than 20 days to withdraw or replace their candidates and running mates for the presidential and National Assembly elections.
Nigeria's presidential and National Assembly elections have been slated for February 25, 2023, while governorship and state assembly elections will be held on March 11, 2023.
Initially, February 18, 2023, was chosen for the presidential poll but the date was amended after the signing of the amendments to the Electoral Bill by President Buhari.
Eaton Calls for Stoppage of Sulphur Hexafluoride Gas 
By Adedapo Adesanya
Leading power management company, Eaton Nigeria, has advocated the regulation of sulphur hexafluoride (SF6) gas usage in electrical power distribution networks.
This call was made during the company's Power & Water Nigeria Exhibition and Conference 2022, an event that connects the Nigerian utility industry.
The event which was organised by Vertex Global services saw the participation of experts and exhibitors from over 20 countries.
The gathering enabled global stakeholders to access engaging technical discussions, on-the-spot assessment of the region's opportunities in power generation, distribution, renewables, and water & utility sectors; as well as exhibitions from leading local and international suppliers.
During his presentation on the topic, A Call to Action on the 'dirtiest' greenhouse gas in clean energy, Mr Charles Iyo, Regional Sales Manager Eaton West Africa said "Sulphur hexafluoride gas which is used in the production of most switchgears remains one of the world's potent greenhouse gases that adversely affect the environment. 1kg of SF6 is equivalent to 23,500 Kg of CO2 in global warming potential, and each unit of switchgear is estimated to use 2.5 kg of SF6 gas; which makes it devastatingly dangerous to the climate."
"Government in Africa, especially Nigeria needs to take proactive measures such as implementing new regulations to ban the use of SF6 Gas in switchgear production. Also, regulatory bodies and industry stakeholders need to collaborate and elevate industry practice and policies to implement the use of SF6 free technology thereby creating a safe and sustainable future," he added.
Mr Iyo further highlighted SF6-free alternatives that could positively combat climate change, saying the adoption of vacuum technology is considered a safe, compact and reliable alternative to SF6 gas in the production of switchgears.
Eaton has been at the forefront of advocating the elimination of SF6 gas globally. The power management company pioneered SF₆ free medium voltage switchgear production in 1960 with Magnefix, a compact solution for distribution system operators.
The various range of SF6 free switchgears are produced with environmentally friendly technology in comparison with the methods used by many other suppliers, which use SF6 as insulation gas.
Latest News on Business Post