Full Text of Buhari's Speech At Africa Business Forum
Protocol
I am delighted to be present here today at the 2nd edition of the United States–Africa Business Forum. I wish to thank the United States Department of Commerce and Bloomberg Philanthropies for organizing this event and for giving me this opportunity to address this august gathering of Political and Business Leaders from the United States of America (USA), Africa and other regions of the World. I believe all of us will take advantage of this Forum to establish and strengthen business relationships; share valuable experience; and collaborate for mutual benefits.
The United States has historically been one of Nigeria's top trading partners; for decades, the US was the biggest importer of Nigeria's crude oil. In the last two years, however, the sharp decline in US imports of our crude, on account of rising domestic production of Shale, has altered the trade balance between our two countries. But it has also thrown up opportunities for Nigeria to increase its non-oil exports – especially in agricultural products – to the U.S.
Today, Nigeria enjoys a mutually beneficial trade and investment relations with USA. This relationship has culminated in massive inflow of Foreign Direct Investment into Nigeria. There are several US Companies doing business in Nigeria, including Exxon-Mobil, Chevron, General Electric, IBM, Microsoft, Procter and Gamble, Coca-Cola, Pepsi Company, British-American Tobacco Company, UPS Courier Company, BCG, Johnson Wax Nigeria Ltd, Pfizer Pharmaceuticals, to name a few.
These are no doubt challenging times for the Nigerian economy. But let me use this opportunity to boldly affirm our conviction that there is no crisis without an accompanying opportunity. In our case, we see Nigeria's ongoing economic challenges – occasioned mainly by the fall in oil prices – as an opportunity to set the economy firmly on the path of true diversification, sustainable economic growth, and shared prosperity.
Since the inception of my Administration in 2015, all efforts have been aimed at ensuring that all Nigerians enjoy rising standards of living. We campaigned for and came into office on the back of three fundamental issues: One, Securing Nigeria from terrorism and banditry, Two, Fighting corruption and ensuring that public funds work for the public good, and Three, Revamping an economy that was dangerously dependent on crude oil, and afflicted by rising inequality and jobless growth. We are pleased to note that our efforts are yielding fruit.
(On Security) – Hundreds of communities and thousands of people have been liberated from the clutches of the terrorists, under our watch, and are now getting a chance to, with support from the government and the international community, rebuild their homes and their lives.
(On corruption) – Our quest is to ensure, through a combination of institution-building and judicial efforts, that public funds work for the public good, and that persons responsible for overseeing the use of these funds come to this task with the utmost sense of transparency and accountability. Earlier this year we signed up to the Open Government Partnership, a clear demonstration of our commitment to a radical departure from a past characterized by large-scale state-enabled corruption. Let me also assure that we will continue to strengthen Government institutions established to address investors' concerns.
(On the economy) – We are weaning ourselves from a historical dependence on crude oil, diversifying our economy, and putting it on the path of sustainable and inclusive growth. To this end, we have embarked on policies aimed at establishing an open, rules-based and market-oriented economy. We will continue to actively engage with the private sector at the highest levels to listen to your concerns and to assure you of our commitment to creating enabling policies in which your businesses can thrive. Indeed, we have constituted a Presidential Enabling Business Environment Council headed by Vice President Yemi Osinbajo, which is working on a wide range of business environment reforms, ranging from making our planned visa-on-arrival regime a reality, to ports reform, to improving the speed and efficiency of land titling and business registration. We aspire to make Nigeria one of the most attractive places to do business.
Let me now focus on the priority investment sectors for our administration: Infrastructure, Industry, Agriculture, Mining and the Digital Economy.
Infrastructure: For far too long Nigeria has under-invested in the critical infrastructure necessary for a modern economy. Now, that is set to change. We are working hard to bridge an electricity deficit of several thousands of megawatts, which will require substantial private sector investment, especially in Transmission. Our railway system is being opened up after decades of a government monopoly that has hindered the needed private sector investment. We are well on course with a concessioning deal that will see General Electric take over hundreds of kilometers of existing rail assets, and invest billions of dollars to upgrade assets and services.
On Industry, there is the Nigerian Industrial Plan that is being implemented. The implementation is directed at interventions to improve productivity and output in five industry groups, namely: agri-business and agro-allied; solid minerals and metals; oil and gas; construction, and light manufacturing. Currently, investments and partnerships are being directed to leather and leather products; sugar; palm oil processing; food processing, specifically tomato and fruit processing. Automobile assembly and manufacturing are important to the diversification of the Nigerian economy. Industrial zones and parks are being established. This is work in progress.
In Agriculture, through our Agricultural Promotion Policy (APP), we are prioritizing the improvement in domestic production of rice, wheat, maize, fish, dairy milk, soya beans, poultry, fruits and vegetables, and sugar, as well as the export of cowpeas, cocoa, cashew, cassava (starch, chips and ethanol), ginger, sesame, oil palm, fruits and vegetables, beef and cotton. To achieve these goals, we are ready to partner with and support willing private investors, by creating an environment that is stable, safe, and competitive. I am pleased to note that Coca Cola has recently invested substantially in one of Nigeria's best-known dairy and fruit juice companies, and is looking to increase its stake over the next few years.
In Mining, Nigeria is determined to build a world class minerals and mining ecosystem designed to serve a targeted domestic and export market. To accomplish this, we are prioritizing exploration, local processing and beneficiation of our mineral assets with provision of generous incentives including favorable tax regimes and royalties to investors interested in our market. We have as part of this identified mineral resources, which exist in commercially viable quantities, and designated them as strategic priorities for Nigeria's domestic Industrialisation and Infrastructure requirements.
In the Digital Economy, which, like Infrastructure, has a multiplier effect that touches every part of the economy, opportunities abound. We have welcomed and continue to welcome investors willing to take a stake in one of the world's largest and fastest growing telecoms markets – a market which has attracted more than $35 billion in FDI over the last decade and half. The Nigerian Communications Commission will shortly commence a licensing process for the deployment of broadband infrastructure across metropolitan areas in the country.
Young Nigerians are increasingly demonstrating that they have the talent and the passion to leverage the digital economy for solving our most pressing challenges. We are seeing a lot of activity in that space, and not just in Lagos, but even in cities further afield, from Uyo to Abuja. There are currently 150 million active mobile phone lines in the country – sixty percent of which are connected to the Internet. I can confidently say that Nigeria is in the early stages of a domestic technology revolution, and the government is paying serious attention and offering its full support.
Three weeks ago, I hosted Mark Zuckerberg, the Founder and CEO of Facebook, which is now used regularly by 17 million Nigerians, more people than in any other country in Africa. A few months ago Mr Zuckerberg invested $24 million in Andela, a technology company that has Iyin Aboyeji, a 25-year-old Nigerian as one of its co-founders, and maintains its main campus in the city of Lagos. On the same day that Mr Zuckerberg visited I also welcomed and interacted with 30 of the most exciting technology startups in the country; among whom lie tomorrow's billion-dollar corporations.
In terms of Trade, Nigeria is keen to more effectively leverage the African Growth and Opportunity Act (AGOA) opportunities to boost exports to the US Market. In collaboration with the United Nations Economic Commission for Africa (UNECA) we have developed an AGOA Response Strategy to boost exports under AGOA. We are willing to collaborate with willing development partners to address some of the constraints to accessing the US Market under AGOA, such as our inability to comply with US requirements. With our U.S. counterparts, we are also working on a post-AGOA framework. Nigeria will continue to work closely with the U.S. to ensure that trade works for development.
I urge the American businesses present here to take advantage of the investment opportunity that Nigeria represents. Nigeria remains the number one investment destination in Africa, with total FDI inflow of about US$3.64 billion in 2015. Apart from our domestic market of 170 million, the largest in Africa, we are also the main gateway to a combined West African consumer market that is about as large as ours. With a median age of 19, and with 70 percent of the population below the age of 35, Nigeria's greatest potential lies in the talent and energy of her youth.
Your Excellencies, Distinguished Ladies and Gentlemen, we recognize that the economic benefits of our trade and investment relations with the United States and other partners are unambiguous. In order to encourage private capital inflow, we have packaged some fiscal investment incentives which include the following: up to 5 years of tax holiday for activities classified as 'pioneer'; Tax-free operations; no restrictions on expatriate quotas in Free Trade Zones; Capital Allowances (Agriculture, Manufacturing and Engineering); a low VAT regime of 5 percent; among others.
Let me use this occasion to announce the commencement of the latest in a series of bilateral engagements between the United States and Nigeria: the U.S. Nigeria Commercial and Investment Dialogue. This Dialogue, which will focus on Infrastructure, Agriculture, the Digital Economy, Investment and Regulatory Reform, will be jointly led by the Nigerian Minister of Industry, Trade and Investment, and the US Commerce Secretary, and will include business executives from both countries. By strengthening existing trade and investment ties between our two countries, as well as opening up new vistas, it will complement the work currently being done by the US-Nigeria Binational Commission, the US-Nigeria Trade and Investment Framework, and similar initiatives. We very much look forward to the mutual benefits that will accrue from this Dialogue.
On this note, I enjoin investors here today to take advantage of this Forum to build synergies that would translate to increased trade and investment flows between Nigeria and United States of America. Nigeria welcomes you.
I wish you a fruitful deliberation. Thank You for listening.
Council Approves Board to Manage Power Sector Liabilities
By Adedapo Adesanya
The National Council on Privatisation (NCP) has approved the board composition and proposed governance framework for the sustainable management and payment of post-privatisation power sector liabilities transferred to the Nigerian Electricity Liability Management Company (NELMCO) Board.
In a meeting presided over by Vice President Yemi Osinbajo, the council also approved the fast-tracking of the work plan for the concession of the Zungeru Hydroelectric Power Plant (ZHPP).
On the board of the NELMCO board are the Minister of Finance, Mrs Zainab Ahmed, who is the Chairman; while members will comprise the Minister of Power, Mr Abubakar Aliyu; Director-General, Bureau of Public Enterprises (BPE), Mr Alex Okoh; Director-General, Debt Management Office (DMO), Ms Patience Oniha; Managing Director, NELMCO, Mr Adebayo Fagbemi; and all its Executive Directors.
It was also resolved that two key members from the private sector be included on the board.
Also at the meeting, it was noted that the key objectives of the Zungeru Hydroelectric Power Plant concession include leveraging private sector access to finance and reduce the reliance on government budgetary allocation to fund the China EXIM Bank loan; and leveraging efficiencies and better facility management (maintenance) culture of the private sector for long-term preservation of the asset.
The Council had, in its December 2020 meeting, approved the concession of the ZHPP.
Similarly, the team was briefed on the performance assessment report of the nine Electricity Distribution Companies (DISCOs), which has been forwarded to the Nigerian Electricity Regulatory Commission (NERC), the sector regulator, for further review and action.
At the meeting, it was noted that a thorough performance assessment revealed that most of the set performance targets were not met by the nine electricity distribution companies.
Google Organises Residency Programme for Young Non-mainstream Creators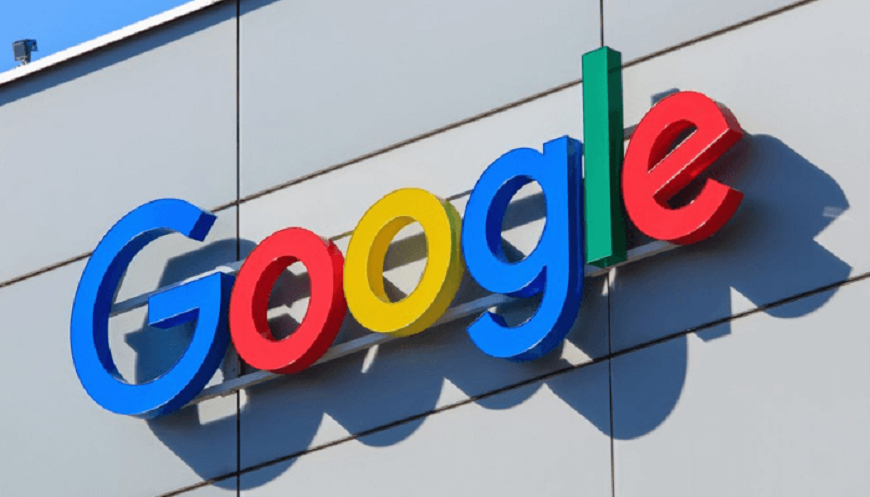 By Modupe Gbadeyanka
Some young non-mainstream creators were recently gathered in Nairobi, Kenya for a two-day residency programme organised by a tech giant, Google.
The bootcamp took place from Tuesday, June 28 to Thursday, June 30, 2022, and helped participants learn how to better connect with their audiences and move the culture forward through platforms like Google Arts & Culture, YouTube and YouTubeShorts.
The program will see the first batch of 25 young Alté creatives from Nigeria, Kenya, Ghana, Botswana, and South Africa attend the residency and be equipped with entrepreneurial skills on how they can enhance the visibility of their brands.
Google explained that it came up with the idea to upskill and celebrate the young creatives, who are normally not given a chance on mainstream media, which resulted in many of them taking to YouTube and others to tell their stories.
"It's exciting to see creators that identify as non-mainstream find community on our platform. This comes just a few days after we announced a call for applications for the YouTube Black Voices Fund for 2023 aimed at elevating marginalised voices.
"The aim of the residency is to amplify the impact of the Alté movement in Africa and the world. We also want to showcase how products like YouTube and YouTube Shorts and platforms like Google Arts & Culture can help drive the culture forward," the Communications and Public Relations Manager for Google West Africa, Taiwo Kola-Ogunlade, said.
Though it started in Nigeria, it has strongly taken root across the continent. Recent Google Search trends from across Africa show an increase in `Alté' related searches from 2020, with questions like 'What is alté?', 'Who is an alté?' and 'How to dress alte?', being the most searched alté related questions.
Other top searches in Africa on Alté include alte' music, alte' songs, alte' suit designs, top alte' vibe, alte' kids, alte' Nigeria, alte' in Ghana Music, and alte' food.
Google has also invited Alté creatives that have global brands such as Tshepo The Jeans Maker to give career talks to the young creative entrepreneurs on how to further build and monetise their brands.
Reps to Investigate Duplication of Functions Across MDAs
By Adedapo Adesanya
The House of Representatives has inaugurated an ad-hoc committee to investigate the duplication of functions rife across ministries, departments, and agencies (MDAs) of the government.
The Speaker of the House of Representatives, Mr Femi Gbajabiamila, who inaugurated the committee, said that the panel aims to reduce the cost of governance and prevent redundancy.
He said that the government has noticed that there was duplication of functions by the different agencies which has led to reduced productivity.
"An organization's vision and mission must of necessity be derived from the mandate and functions enunciated by its establishment act or any instrument that establishes it.
"Uncertainty sets in when we have multiple agencies carrying out the same functions, leading to bickering, suspicion, and eventually duplication of efforts and waste of hard-earned government resources and time.
"Governments in the past have put in place measures to ensure effective and efficient service delivery by agencies of government, e.g., SERVICOM, but this could not achieve much without a clearly defined mandate," Mr Gbajabiamila said.
He stressed that "The House of Representatives is not out to witch-hunt any individual or organization, but we are propelled by our desire to ensure good governance and in the exercise of our legislative oversight powers as enshrined in Sections 88 and 89 of the 1999 Constitution of the Federal Republic of Nigeria (as amended).
"This Committee is expected to come up with solutions to the apparent continuous conflict of functions and avoidable bickering among established Ministries, Departments and Agencies (MDA's), resulting in ineffectiveness, inefficiency and redundancy in the government workforce.
"The committee is therefore expected to engage relevant stakeholders and members of the public with a view to resolving the areas of conflict among the MDA's, which may require amending some laws and/or outright repeal, as the case may be."
Mr Gbajabiamila urged the MDAs and other critical stakeholders to work with the committee to complete its mandate in accordance with its Terms of Reference.
The Chairman of the team, Mr Victor Mela Danzaria, said that most of the laws establishing government agencies were made during the military regime and are not in tandem with democracy.
He said that subject matter has been a thorn in the flesh of previous governments which led to the setting up of various committees in the past.
"It is important to note however that our task is different from that of the Oransanya Committee. Whereas their major concern was to reduce the cost of governance, ours is to streamline, merge and if need be, scrap some in order to bring about efficiency in the governance," Mr Danzaria said.
He assured Nigerians that the committee would conduct a detailed investigation into the activities of some of the agencies and come up with a report that would have a far-reaching decision that would strengthen the agencies.
Meanwhile, the Chief Whip who moved the motion that led to the constitution of the ad-hoc committee, Mr Muhammed Mongunu, said that during a series of oversight functions, it was observed that there were various agencies duplicating functions.
"It is out of the totality of our oversight functions over three sessions that generated the motion on the floor of the House and the parliament saw that there was the need to come up with something that would address these challenges," Mr Monguno said.
He added that the committee needs to establish areas of mergers and synergies so that existing laws can be justified.
Latest News on Business Post