GHG Protocol Standards that You Should Know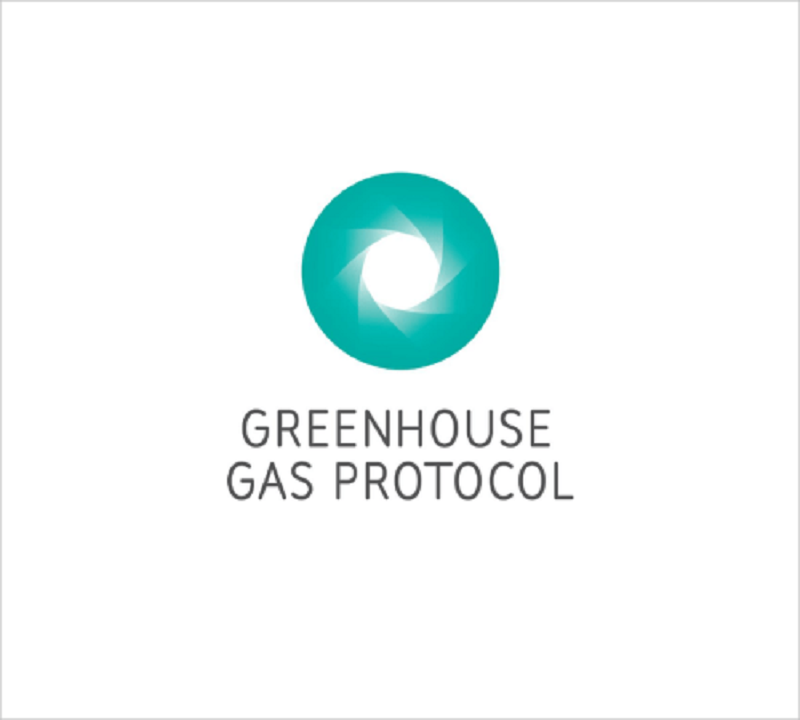 The earth is warming up faster than any other moment in the past, and it is time to rethink our strategies for cooling it down. During the 2015 Paris Climate Conference (COP21), countries committed to limiting further global warming by cutting down greenhouse (GHG) emissions.
Corporates have a bigger role in addressing global warming, and their leadership needs to understand the GHG protocol to help them measure and manage their emissions.
So, how well do you know the GHG protocol? Here is a deeper look, outlining the scopes of GHG emissions and the main standards that you should know about.
What is the GHG Protocol? 
Greenhouse Gas Protocol is an organization that was created in 1998 through a partnership between World Business Council for Sustainable Development and World Resources Institute. The protocol was developed to help companies cut down their emissions by setting standards for them. As we are going to see shortly, the GHG protocol provides standards, tools, and training for companies and governments on the best ways to manage emissions.
The protocol operates closely with industry associations, governments, businesses, and NGOs, to create standardized frameworks for emission reduction and reporting to stakeholders. Notably, these standards have evolved over time to cater to the complex problem of global warming.
For example, the standards do not just help companies to cut down their carbon footprint from within but also the entire value chain.
GHG protocol is used by a wide range of companies, and your company is also likely to fit well. Nine out of ten Fortune 500 Companies reporting to CDP use the GHG Protocol. To apply the protocol in your company, make sure to get the right ESG reporting framework and expertise from Diginex.com. 
GHG Protocol: The Three Scope Emissions 
One of the things that make the GHG protocol famous is its emission classifications. The protocol classifies them into three:
Scope One: These are emissions that result from the internal operations of a company.
Scope Two: These emissions are generated through the consumption of purchased steam, heat, cooling, and electricity.
Scope Three: These are indirect emissions, mainly resulting from the extended supply chain. Note that these emissions must include both downstream and upstream operations.
We must indicate that measuring Scope 3 emissions and to some extent, Scope 2 Emissions is not a simple task. This is why you should consider working with experts at Diginex.com.
GHG Protocol Standards
Here are the main GHG protocols and who they are prepared for:
Corporate Standard: This protocol is meant for organizations preparing corporate-level GHG emissions inventory. The lovely thing about this standard is that it not only helps companies cut down emissions but also comes in handy, helping them increase transparency.
GHG Protocol for Cities: Cities are major carbon emission sources, contributing about 75% of all GHG emissions per year. This standard is used to provide for a consistent and transparent measure of GHG emissions in urban areas/ cities. Furthermore, it allows for benchmarking via comparable data.
Mitigation Goal Standard: Unlike the first two standards above, the mitigation standard is used for developing national and subnational mitigation objectives. It was created to help follow policies and actions set for cutting down GHG emissions.
Product Standard: With this standard, you are able to look at the entire lifecycle of a selected product. Then, you can notice where more emissions are taking place and then identify opportunities for cutting down emissions.
Corporate Value Chain Standard: This standard sets out the guidance for companies to evaluate their GHG in their entire value chain. It is very useful for helping companies look at the emissions outside of their operations or walls.
As you can see, GHG protocol is an important pillar in ESG sustainability reporting. To apply it correctly, you need to ensure that the right process is followed, from company review to report generation. It can be pretty challenging, and the best way to get it right is by working with experts. Visit Diginex.com now to learn more about GHG protocol, its application, and optimizing the associated benefits.
NDLEA Sets Ablaze N194bn Cocaine Seized in Lagos
By Modupe Gbadeyanka
The 1.8 tonnes of cocaine worth N194 billion recovered by the National Drug Law Enforcement Agency (NDLEA) from a warehouse in the Ikorodu area of Lagos last week has been set ablaze.
The illicit drug was burnt on Tuesday, September 27, 2022, in the Badagry area of Lagos and was witnessed by the Chairman/Chief Executive of the agency, Mr Buba Marwa.
Mr Marwa, represented by the Director of Prosecution and Legal Services, Deputy Commander General of Narcotics (DCGN), Mr Sunday Joseph, said the cocaine was set ablaze following an order of the Federal High Court in Lagos.
He said the sheer volume of the drug haul speaks volumes about the extent of the nefarious activities of the drug underworld, noting that this has made it imperative for Nigerians to continue to support NDLEA in the renewed war against illicit drugs.
The NDLEA chief said out of the 1.8-tonne seizure, 1,828 blocks of the cocaine will be crushed and set ablaze, while the remnant will be secured for the purpose of prosecution of the suspects who were brought to witness the procedure and sign the certificate of destruction.
According to him, the agency is proceeding with the prosecution of those arrested in connection with this consignment, promising that the organisation will pursue the trial to a logical conclusion.
"Since January 25, 2021, when we commenced our offensive action against drug traffickers, the Agency has secured record convictions.
"Presently, 2,904 drug offenders are serving various jail terms, while other cases are ongoing in court, which we are confident will end in positive results too," he was quoted as saying in a statement signed by the spokesman of the agency, Mr Femi Babafemi.
While soliciting more support for the agency's work, Mr Marwa said the safety of society was the responsibility of every citizen.
He said the fact that the Ikorodu operation was conducted clinically without any skirmish or bloodshed was further testimony to the evolution of the NDLEA and its new capabilities and a pointer to the fact that the game has changed in the war against illicit drugs.
He expressed appreciation to the organisation's international partners, especially the American Drug Enforcement Administration (US-DEA), which supported the cocaine syndicate bust and the Nigerian military that provided additional firepower during the operation, as well as other law enforcement agencies that have been supporting efforts to rid Nigeria of illicit drugs.
The NDLEA had in a well-coordinated and intelligence-led operation that lasted two days last week, stormed a hidden warehouse at 6 Olukunola Street, Solebo Estate, Ikorodu. Five suspects, including a Jamaican, were arrested.
Afenifere's Support for Peter Obi Good for Nigeria's Unity—SERG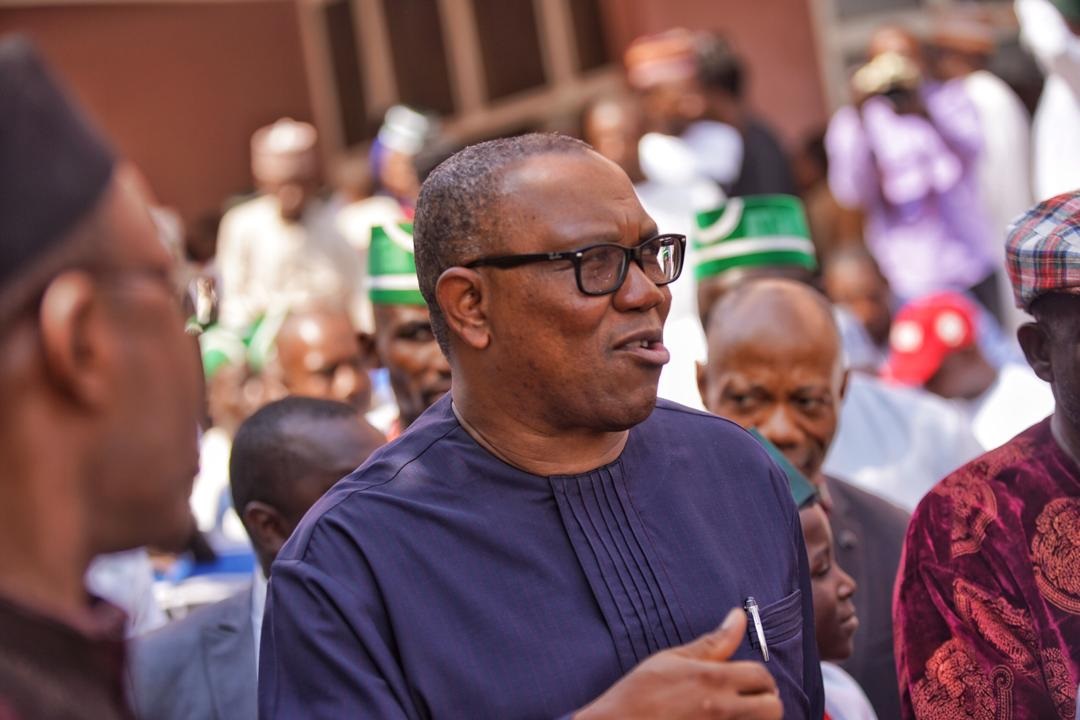 By Modupe Gbadeyanka
The endorsement of the candidate of the Labour Party, Mr Peter Obi, by a pan-Yoruba socio-political group, Afenifere, has been applauded by a pan-Igbo socio-political pressure organisation, the South East Revival Group (SERG).
In a statement issued in Abuja by the president and national coordinator of SERG, Mr Willy Ezugwu, the group said the support for the former Governor of Anambra State for the 2023 presidential election was good for the unity of Nigeria.
The leader of Afenifere, Pa Ayo Adebanjo, had said for equity, justice and fairness, the organisation would be throwing its weight with the candidate of Igbo extraction as it was the turn of the South East to govern Nigeria.
"The unequivocal support coming from credible South West political bloc, which the Afenifere represents, is a support for equity and justice, which will boost Nigeria's national unity," SERG said.
It maintained that "the renewed declaration of support for the Peter Obi presidential bid, alongside his running mate, Yusuf Datti Baba-Ahmed, by the Afenifere has demonstrated that there are still individuals and groups around who love the country and would sacrifice anything to keep Nigeria united and prosperous.
"The support by Afenifere is in line with the advocacy sustained by the former Executive Governor of Kaduna State and elder statesman, Alhaji Balarabe Musa, ahead of the 2023 general elections before his death.
"Alhaji Balarabe Musa had urged Nigerians to give the South East the chance to produce the next President of Nigeria in 2023 to give the region a sense of belonging.
"We, therefore, totally agree with Pa Adebanjo that by the Afenifere's support, the group is contributing to shaping Nigeria into a truly Federal Republic where no person or ethnic nationality would be sidelined or oppressed.
"We recognize the fact that Afenifere, as well as the Southern and Middle Belt Leaders Forum, have been consistent in their advocacy for restructuring and, by extension, the need for a Nigerian President of South East extraction as part of efforts towards national integration.
"With this reiterated endorsement from the Afenifere against all odds, it should now sink into the minds of all Nigerians, especially South East political leaders, that the Peter Obi presidential bid is devoid of ethnic colouration and must be embraced by all and sundry in Igboland.
"We, therefore, call on all Igbo sons and daughters to join the support train, not because Peter Obi is an Igbo but because he has proven to be competent with a reasonable understanding of Nigeria's problems and how they can be fixed.
"Nigeria is greatly troubled in every sector, with complications from security challenges as evident in all parts of the country, and we need urgent rescue from total collapse.
"Peter Obi has a track record of integrity, competence, and proven performance and has expressed his readiness to work with Nigerians of all tribes and religions to make the country work again by focusing on production, which will boost the country's economy and return the country to the path of recovery and prosperity," the SERG said.
Mele Kyari to Speak at Africa Oil Week
By Adedapo Adesanya
The Group Chief Executive Officer of the Nigerian National Petroleum Company (NNPC) Limited, Mr Mele Kyari, will attend Africa Oil Week (AOW). He will address the audience on how the nation will contribute to Africa's energy transition through gas.
The NNPC chief will participate in a panel discussion at AOW and will bring leading energy stakeholders together on October 3-7, 2022, in Cape Town, South Africa, under the theme — Sustainable Growth in a Low Carbon World.
Mr Kyari will participate in the panel discussion, Natural gas and the African continent: How can Africa bridge the regional and global energy deficit using natural gas as a transition fuel.
Investments in the oil and gas sector are crucial for easing Nigeria's domestic gas utilisation issues. Gas utilisation as a transition fuel will help grow the economy and help to bridge the energy gap. Investments in its oil and gas sector are needed to fast-track Nigeria's energy transition plan.
The global energy crisis has highlighted the need for a more secure and diverse supply across the world. As sub-Saharan Africa continues to have energy challenges, gas has been identified as a potential solution, but the real opportunities remain under-tapped.
Natural gas is expected to be the main source of our future energy, with its greatest advantage being that it creates half the carbon dioxide emissions of coal. The lower prices of renewables and their quick installation, while limiting emissions in the short term, make it an attractive option for stabilizing the path to renewables. Natural gas is one of the most affordable and reliable energy sources, and systems that impact energy security need innovation.
With lower carbon emissions, natural gas is a potential option for a renewable and efficient energy supply. In countries throughout Africa, renewables are key to promoting natural gas as a resource. A recent UN report has stated that biomass, coal, oil, and other fuels will not be enough to power Africa's future.
Others expected to join the panellists are Mr Benoit de la Fouchardiere, Group General Manager, Perenco; Mrs Eberechukwu Oji, CEO, ND Wester; Ms Nina Koch, Head of Africa, Equinor; Mr Ademola Adeyemi-Bero, Managing Director, First E&P; and Mr Sop Ideriah, Managing Director Nigeria & West Africa Countries, Schlumberger.
Now entering its 28th year, the event brings together governments, national and international oil companies, independents, investors, the G&G community and service providers.
Latest News on Business Post