GHG Protocol Standards that You Should Know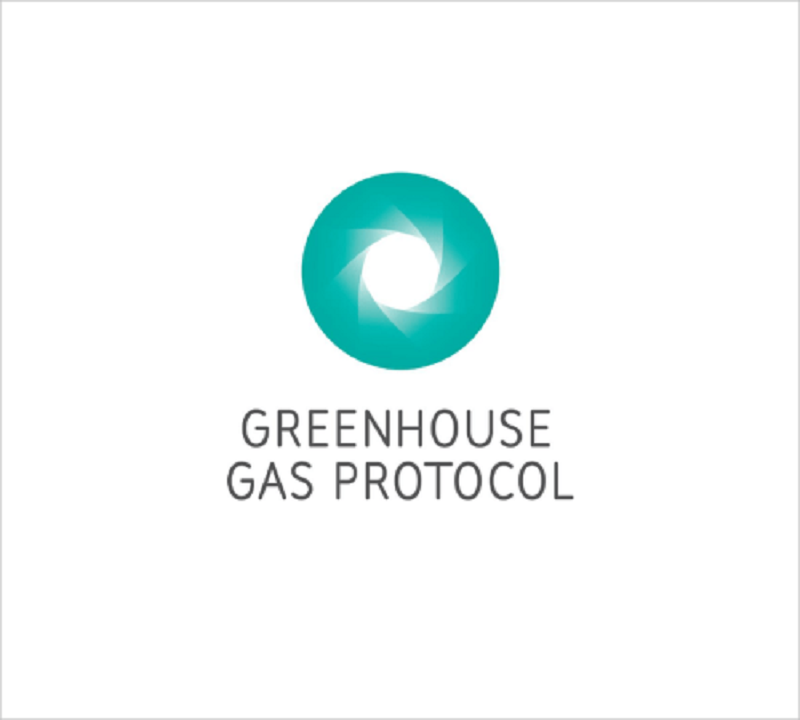 The earth is warming up faster than any other moment in the past, and it is time to rethink our strategies for cooling it down. During the 2015 Paris Climate Conference (COP21), countries committed to limiting further global warming by cutting down greenhouse (GHG) emissions.
Corporates have a bigger role in addressing global warming, and their leadership needs to understand the GHG protocol to help them measure and manage their emissions.
So, how well do you know the GHG protocol? Here is a deeper look, outlining the scopes of GHG emissions and the main standards that you should know about.
What is the GHG Protocol? 
Greenhouse Gas Protocol is an organization that was created in 1998 through a partnership between World Business Council for Sustainable Development and World Resources Institute. The protocol was developed to help companies cut down their emissions by setting standards for them. As we are going to see shortly, the GHG protocol provides standards, tools, and training for companies and governments on the best ways to manage emissions.
The protocol operates closely with industry associations, governments, businesses, and NGOs, to create standardized frameworks for emission reduction and reporting to stakeholders. Notably, these standards have evolved over time to cater to the complex problem of global warming.
For example, the standards do not just help companies to cut down their carbon footprint from within but also the entire value chain.
GHG protocol is used by a wide range of companies, and your company is also likely to fit well. Nine out of ten Fortune 500 Companies reporting to CDP use the GHG Protocol. To apply the protocol in your company, make sure to get the right ESG reporting framework and expertise from Diginex.com. 
GHG Protocol: The Three Scope Emissions 
One of the things that make the GHG protocol famous is its emission classifications. The protocol classifies them into three:
Scope One: These are emissions that result from the internal operations of a company.
Scope Two: These emissions are generated through the consumption of purchased steam, heat, cooling, and electricity.
Scope Three: These are indirect emissions, mainly resulting from the extended supply chain. Note that these emissions must include both downstream and upstream operations.
We must indicate that measuring Scope 3 emissions and to some extent, Scope 2 Emissions is not a simple task. This is why you should consider working with experts at Diginex.com.
GHG Protocol Standards
Here are the main GHG protocols and who they are prepared for:
Corporate Standard: This protocol is meant for organizations preparing corporate-level GHG emissions inventory. The lovely thing about this standard is that it not only helps companies cut down emissions but also comes in handy, helping them increase transparency.
GHG Protocol for Cities: Cities are major carbon emission sources, contributing about 75% of all GHG emissions per year. This standard is used to provide for a consistent and transparent measure of GHG emissions in urban areas/ cities. Furthermore, it allows for benchmarking via comparable data.
Mitigation Goal Standard: Unlike the first two standards above, the mitigation standard is used for developing national and subnational mitigation objectives. It was created to help follow policies and actions set for cutting down GHG emissions.
Product Standard: With this standard, you are able to look at the entire lifecycle of a selected product. Then, you can notice where more emissions are taking place and then identify opportunities for cutting down emissions.
Corporate Value Chain Standard: This standard sets out the guidance for companies to evaluate their GHG in their entire value chain. It is very useful for helping companies look at the emissions outside of their operations or walls.
As you can see, GHG protocol is an important pillar in ESG sustainability reporting. To apply it correctly, you need to ensure that the right process is followed, from company review to report generation. It can be pretty challenging, and the best way to get it right is by working with experts. Visit Diginex.com now to learn more about GHG protocol, its application, and optimizing the associated benefits.
LandWey to Deliver over 1000 Houses to Nigerians Soon
By Modupe Gbadeyanka
Over 1,000 houses would be delivered to Nigerians by the end of the second quarter of 2022, the managing director of Landwey Investment Limited, Ms Shola Bello, has disclosed.
This is part of the efforts being made by Landwey, which is one of Nigeria's largest residential developers, in reducing the housing deficit in the country.
Ms Bello, in a chat with newsmen on Monday, noted that the company has been able to deploy measures to mitigate the challenges posed by the COVID-19 pandemic and the resultant economic recession in the real estate sector in Nigeria.
"2022 began on a rough note for most real estate developers in Nigeria. This has been made obvious by the growing apprehension amongst some clients over the viability of their investment owing to delayed delivery of housing units and some publications addressing these issues.
"Many developers in Nigeria have openly addressed some of the challenges experienced in the course of construction and delivery of housing projects, a challenge which is largely attributed to the impact of the 2020 Covid-19 pandemic and the resultant economic recession.
"In the past few years, many developers have had to navigate the harsh economy and its severe impact on all businesses across many industries. While it may appear that many of these businesses have recovered from the impact, the story is not quite the same for the real estate industry.
"The industry has felt its huge blow from resultant factors ranging from scarcity of labour, a challenge we have since overcome, scarcity of building materials, unfavourable importation policies, long project approval timelines as well as other environmental limitations.
"However, our clients are always at the forefront of everything that we do, therefore, we have had no other choice but to unearth new and creative solutions in order to mitigate the rippling effects of the pandemic and the harsh realities of the global economy," she told journalists.
The real estate guru lamented that most real estate development companies had to reassess and adjust their operations to acclimate to the "new atmosphere by working and negotiating potential changes in project completion timelines and the management of their internal and external workforce, communicating challenges and progress updates routinely with investors and reviewing supply agreements with suppliers while also determining the impacts of delays in our delivery obligations as well as other potential risk factors."
She added that after what appeared to be a challenging Q1, the company is now making a headway on housing project delivery with a mass delivery of homes scheduled to take place at the end of the second quarter.
"I can assure you, by the third quarter of 2022, we would be well on our way to completing at least 1000 homes," Ms Bello concluded.
AfDB to Facilitate Nigeria's Return to Agric Electronic Distribution System
By Adedapo Adesanya
The African Development Bank (AfDB) has announced that it is ready to help Nigeria return to the electronic wallet system of input distribution to farmers to boost agricultural production.
This was disclosed by the president of the multilateral lender, Mr Akinwumi Adesina, on the sidelines of the bank's ongoing 2022 Annual Meetings in Accra, Ghana themed Fostering Climate Resilience and a Just Energy Transition for Africa.
During his time as Nigeria's Minister of Agriculture, Mr Adesina introduced the e-wallet system which allowed the government to register about 14.5 million farmers.
Through this platform, it reached them directly with inputs, notably seeds and fertilisers, via electronic coupons on their mobile phones.
Mr Adesina said the bank would support Nigeria with about $30 million reallocated fund to be used for an emergency food plan to produce in the dry season.
"Nigeria needs to go back and use the electronic wallet system that I developed when I was a minister to get fertilisers straight to farmers and cut out all the middlemen.
"We are going to help the government to do that because when farmers have quality seeds and fertilisers, they can rapidly triple food production," he said.
According to him, Nigeria will also benefit significantly from the African Emergency Food Production Plan.
Business Post had reported that the AfDB Board had approved the $1.5 billion facility which will support smallholder farmers in filling the food shortfall. It will provide 20 million African smallholder farmers with certified seeds.
It is also set to increase access to agricultural fertilizers and enable them to rapidly produce 38 million tons of food, which is about a $12 billion increase in food production in just two years.
"In Nigeria, we have provided $540 million for special agro-industrial processing zones in seven states including the Federal Capital Territory.
"That will allow Nigeria to have special zones where you can have agro-processing value addition and increased competitiveness of agriculture.
"We are not alone, we put in $170 million and others put in money such as the Islamic Development Bank and other partners,'' he said.
LG Financial Autonomy: FG, NFIU Floor Governors in Court
By Adedapo Adesanya
A Federal High Court has ruled in favour of the federal government and the Nigerian Financial Intelligence Unit (NFIU) against the state governors over the financial autonomy for the 774 Local Government Areas of the federation.
Justice Inyang Ekwo of the Federal High Court sitting in Abuja delivered the ruling on Monday, May 23 in favour of the central government and the NFIU.
The NFIU had in June 2019 issued guidelines aimed at curbing crime vulnerabilities created by cash withdrawals from local government accounts by various state governments.
It directed that the states/local government joint accounts should use only for receiving funds and subsequently transferring them to local government accounts only.
The guidelines also reduced cash withdrawal from local government accounts to N500,000 daily.
Immediately after the guidelines came into place, most local governments across the country stopped facing challenges in the payment of staff salaries.
However, the Nigeria Governors Forum (NGF) sued the FG and the NFIU for interfering with state government powers to initiate transactions on Local Government Joint accounts citing provisions of the 1999 constitution.
While reacting to the judgement the Director/CEO of NFIU, Mr Modibbo Tukur, said the judgement is good because the federal government is always ready to protect both states and local governments by making funds available for their governance responsibility.
He stressed that funds can now be decided on by local councils which can be channelled to improve local security.
Mr Tukur stated that the ruling would help ensure transparency and accountability since anti-corruption agencies like the Independent Corrupt Practices and Other Related Offences Commission (ICPC) and the Economic and Financial Crimes Commission (EFCC) are involved.
"From this judgement and from today all transactions on Local Government funds will be disclosed to ICPC and EFCC 100 per cent and will be reported continuously," he said.
Latest News on Business Post