How to Prevent Fire Outbreaks in High-Risk Buildings—Eaton
By Adedapo Adesanya
A top power management company, Eaton, has provided some pointers that can help prevent fire outbreaks in high-risk buildings which have increased in the last year.
According to Kunmi Odunoku, Marketing Manager for Eaton in West Africa, demographic changes mean that "we are building larger, taller, and more complex buildings to live, work and spend our leisure time in."
While it is true that fire safety has improved with the installation of devices such as smoke detectors and alarms, the impact of a fire is now potentially far more serious than it has ever been.
According to Odunoku, there is no one-size-fits-all answer to fire prevention, suppression or evacuation, a thorough risk assessment issued on a case-by-case basis will suggest appropriate measures to be taken.
"It is no longer good enough to hide behind regulations or standards, which should be seen as a minimum requirement. Building owners and developers should hold themselves to a higher standard of safety and do more to prevent a tragedy in high-risk buildings," the senior company official said.
Incidents such as the recent fire outbreak under the Eko bridge reinforce how infernos can result in serious damage or worse – the loss of life. Such incidents often result in reputational damage for the organizations and individuals involved that may escalate to a clamour for those responsible to face charges of corporate liability or manslaughter in the case of loss of properties or lives.
Regardless of the reputational risk, it is surely the moral responsibility of building owners and operators to ensure that modern buildings housing hundreds or even thousands of people are safe for the occupants.
"One problem building occupants face is understanding who is responsible for their safety, and in this, there is a danger of simply avoiding the issue. So, to be clear I believe that building owners or operators must ensure that appropriate safety measures are in place.
"Simply adhering to standard building regulations is not a sufficient safety measure," Odunoku stated.
In a recent study, FM Global found that 70 per cent of business owners feel that following building regulations will protect their property, as the organization points out "this is simply not their purpose".
Such an approach takes no account of the different risks faced in different types of buildings or by different occupants.  The only sensible approach to take is to conduct a thorough risk assessment of the building and then implement appropriate safeguards.
Changing the nature of risk
The nature of fire risks in buildings changes as our society changes.  By 2050 the UN estimates that two-thirds of people will be urbanites living, working, and spending leisure time in buildings designed to hold hundreds if not thousands of people.
This means we will increasingly build upwards. There are already a staggering number of buildings in cities around the world that are over 100 meters tall.  As buildings get taller the number of mixed-use buildings will also rise rapidly. Typically, in taller mixed-use buildings, the lower floors house shops and restaurants while the upper floors are reserved for residential purposes.  This means that due to the nature of the use, lower floors are unoccupied and unsupervised in the middle of the night, while those people on higher floors could well be asleep should the worst happen.
Risk assessment
There is no single answer to mitigating the risks of a fire in a building and for high-risk buildings, the regulations are simply not enough. We advocate a three-step process to help ensure ongoing safety:
Identify the specific risks in your building. You may decide to employ or engage experts to do the risk assessment.
Select and design systems and solutions addressing the specific risks identified.
Test and review these solutions regularly especially if there are changes to building use.
Having conducted a thorough risk assessment, you can then make an informed choice on what action to take.  Breaking this down further you need to think about prevention, controlling a fire, detection, and how you will alert occupants and evacuate or guide people away from danger.
While education and technology can help prevent the worst from happening as The Council for Tall Buildings and Urban Habitat observes: "The only true way to stop a fire from happening is to remove the humans and the combustible materials from buildings.  You can apply good fire safety education and management, but, fires start, what happens next is what matters."
Preventing a fire is about building design, such as compartmentation to help prevent or slow down the spread and also installing technology such as sprinkler systems.  Sadly, too many developers and building owners dismiss sprinklers as not cost-effective and prefer to spend their money on air-conditioning or intelligent lighting systems.
Alerting and evacuating
If the fire does spread, there is generally a short window to alert and evacuate building occupants.  This is made even more complicated if people are asleep or are disabled and are not aware of an alert or need assistance.
There is a lot of technology available to alert building occupants and instruct them or guide them to safety.  The important thing is to be aware of such technology or employ someone who can advise you appropriately and above all not cut corners to save cost. While we hope that it never happens to us, a fire in a complex building could be catastrophic if you do not plan properly. It is time to take fire safety seriously so that people do not lose their homes, places of work or worse their lives.  If you are a building owner, it is your moral duty to do all that you can.
Eaton has teamed up with several fire safety organizations from around the world to produce a whitepaper called "Fire Safety in High-Risk Buildings – preventing the next tragedy."  You can download it from Eaton's website.
FG Gives Conditions for Sustainable Port Development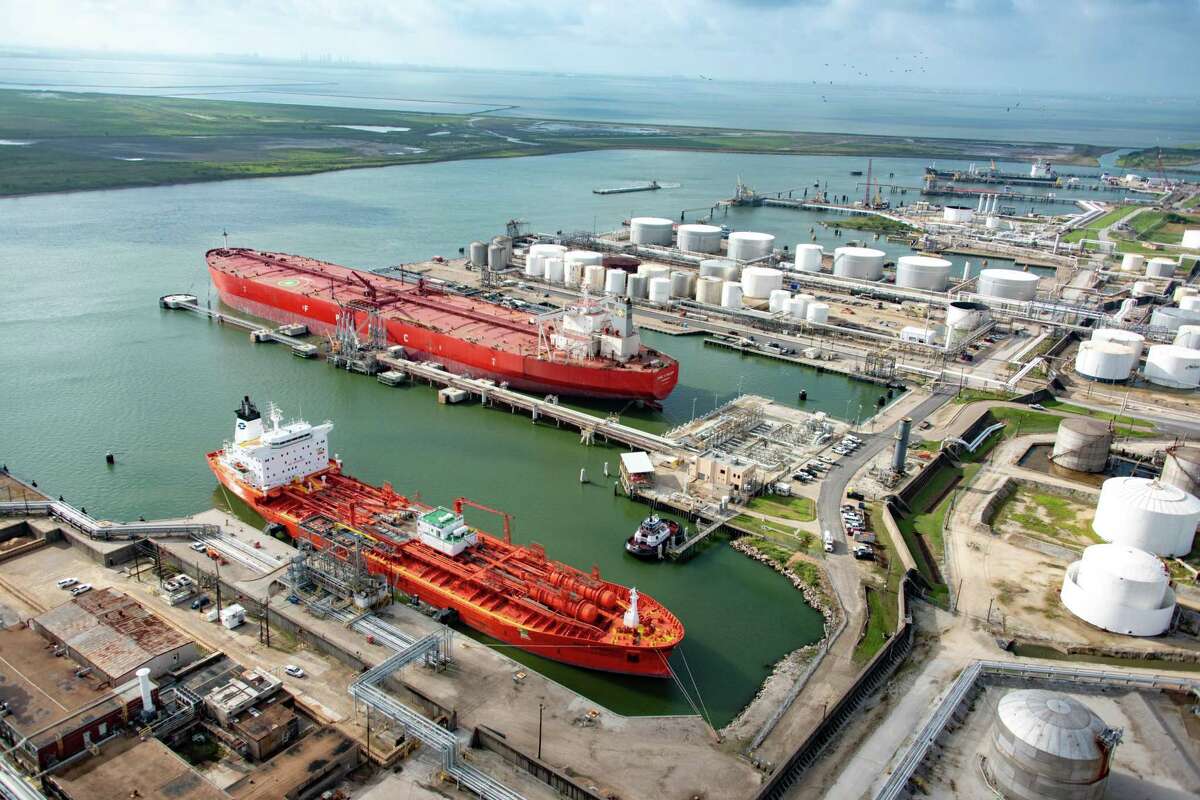 By Adedapo Adesanya
The federal government has revealed its position to discourage unsolicited port development proposals that are not based on viable projects and future developments contained in the infrastructure development plan of the government under the National Transport Policy and programmes of agencies under the sector.
This is coming as the Nigerian Port Authority (NPA) embarks on the process of developing a port development master plan that would set out the policy on port infrastructure development to match the current and future economic expectations/national goals and objectives.
The Minister of Transportation, Mr Mu'azu Jaji, in his presentation titled How To Streamline The Qualification Process To  Encourage The Construction Of New Ports By States For A Sustainable Nigerian Blue Economy at the recent Niger Delta Blue Economy Investment Forum confirmed that the government had received unsolicited proposals some of which were initiated by state governments including the Lekki Port which was prior to the Infrastructure Concession Regulatory Commission Act, 2005.
He said, "Unsolicited proposals from state governments must undergo the required due diligence and procedures for constructing new ports. There is no shortcut to the process. Federal agencies also need to reduce the red-tape bureaucracies to make the process easy and seamless, observing the tenets of the ease-of-doing-Business, in order to attract Foreign Direct Investments."
He noted that over the years, it had been observed that the bane of port development in Nigeria had been the absence of a Port Master Plan, which explained the number of unviable ports as well as urban encroachment to the port environment.
"A good example is the Lagos Ports with the attendant congestion along the port corridors. This development comes with its concomitant negative consequences on port efficiency and at a cost. This must be guarded against in future developments," he said.
"Port development must be preceded by rigorous studies to determine both technical and economic viability. This is the only way by which we can move on the path of a sustainable Blue Economy," he added.
The port development masterplan by the NPA was conceived to identify the gaps in infrastructure capacity; make projections on needed growth to address the capacity deficiency; and plan future development to ensure that port development is spaced out in time and over locations to ensure in time development, technology is up to date, avoid overcapacity that could result in unviable ports as in (Delta cluster of ports in the 1970s), ensure competition, and achieve economic growth, among other policy objectives.
The Minister acknowledged the legal framework governing the operation of ports in the country as in the Exclusive Legislative List contained in Part 1 of the Second Schedule of the 1999 Constitution such that all Nigerian Ports are Federal Ports with no provision for private ownership of ports in Nigeria, however, with the enactment of the  ICRC Act, 2005, a window has been opened for the participation of the private sector in port development through Public-Private Partnerships arrangement.
While no private ownership of the port is currently contemplated by the country's laws, current port development processes involve submitting a proposal for development (solicited or unsolicited), developing an outline business case and the final business case containing technical and financial details and obtaining all necessary approvals to proceed, granting of a concession for port development and operations by the Federal Government; and executing a concession agreement containing details of the concessions – performance parameters, financial provisions, technical standards, concession period (which takes into account the recoupment period, construction period and actual port operations period, reversionary rights and other relevant provisions).
Mr Jaji believed that the emergence of the PPP processes had further streamlined the qualification process for private participants in the blue economy.
"This was an enabler that made it possible for the state governments to be major promoters in the emergence of Deep Sea Ports in Nigeria. Every port has both the waterfront and the backup land area, which is within the legislation of the federal government, while the latter is within that of the state since the Certificate of Occupancy is being given by the state government," he stated.
The Minister also acknowledged that the Blue Economy concept had developed as a sound paradigm for the comprehensive and sustainable management of marine and coastal areas and their natural resources.
He said, "Considering that Blue Economy includes activities such as fishing which involves the use of vessels/crafts that call at waterfront terminals or jetties, there is also a framework for licensing facilities in this category. This could be through the grant of jetty licenses or the designation of existing terminals as fishing terminals.
"One such process which is ongoing is for the designation of KLT I in Lagos as a fishing terminal with the hope that others will follow across the country. It needs to be stated that fishing terminals are ports used for vessel calls, just like any other facility. The involvement of NPA in this situation is the provision of the facility while the fishing activity is regulated under a different sector.
"Coherent and optimized co-existence of all sectors of activity is needed while preserving the quality of ecosystems, goods, and services in the long term.
"The Port plays a pivotal role in the development of the Blue Economy as the interface between maritime and terrestrial space."
While acknowledging that Ports are the epicentre of many aspects of the Blue Economy, including:, tourism and leisure, fishing, aquaculture, offshore renewable energy, marine conservation, coastal protection, shipbuilding, oil, and gas, he said any call for streamlining the qualifications process for the development of new ports in a Blue Economy would be factually inaccurate with the assumption that there was hitherto no uniform standards for the qualification of new port developers.
Rather, he said the emergence of a Blue Economy would only introduce another layer or layers of qualification for new ports and facilities.
"The aspect of the Blue Economy recently introduced only added another layer or layers of qualification that had not been in existence since issues relating to the environment and its impacts on port development is a relatively recent phenomenon," he said.
"The requirement for Environmental and Social Impact and Assessment studies in capital projects, including port infrastructure, is a relatively new concept in these climes.
"It is simply required as a major qualification that the developers of new ports MUST show how such developments will impact all aspects of the ocean, including diversity, environmental protection, commerce, the lives of members of the host communities, and the improvement of the economic prosperity of the country through the oceans," he noted.
CPPM Asks Buhari to Discipline HoS for Failure to Appoint Accountant General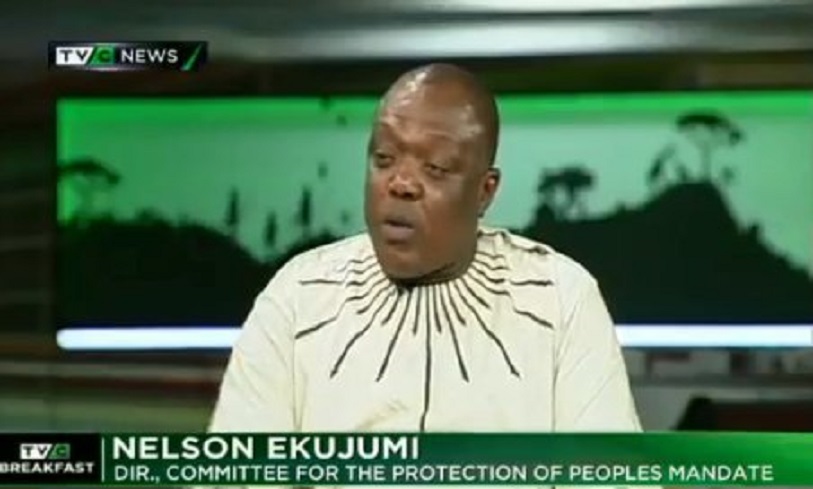 By Adedapo Adesanya
A civil society organisation, the Committee for the Protection of Peoples Mandate (CPPM), has knocked the Head of Service of the Federation (HoS), Mrs Folasade Esan, for allegedly undermining a presidential directive to commence the process of appointing a substantive Accountant General of the Federation.
The group, in a statement made available to Business Post on Sunday, described the move as "irresponsible, provocative, reckless, condemnable, unacceptable and a threat to national security."
The statement signed by Mr Nelson Ekujumi, its Executive Chairman, said, "We are aware that sequel to the presidential directive with regards to the appointment of a substantive Accountant General of the Federation, following the indefinite suspension of the former Accountant General of the Federation, Ahmed Idris, for fraud of which he is in court to answer charges as preferred by the Economic and Financial Crimes Commission (EFCC), the HoS in a memo dated June 21, 2022, announced the commencement of the process for the appointment of a substantive AGF."
The organisation acknowledged that applications were called for from qualified accountants from the mainstream civil service in the pool of Accountant General of the Federation with set criteria for eligibility and subject to security checks but "surprisingly, before the conclusion of the process in line with presidential directive and the HoS memo, Mrs Folasade Esan stalled the process for reasons which amounts to a violation of her oath of office and an affront to constituted authority."
"Shockingly, with a motive, which has an interest far and above national interest written all over it, the HoS in a memo to the President dated October 13, 2022, while acknowledging Mr President's directive conveyed via the Office of the Secretary to the Government of the Federation letter dated June 16, 2022, stated that…
"At the close of submission of applications and security clearance by appropriate agencies, a very negligible number of directors met the criteria. The number will not provide a large pool to engender a competitive process at the end of which a substantive Accountant General of the Federation could be appointed". She then went ahead to propose to Mr President the extension of the process to the first quarter of 2023 just to satisfy her personal interest and motive.
"This position of the Head of Service of the Federation is rather strange, a perversion of civil service rules and an affront to the authority of Mr President by trying to be clever-by-half. We want ask that under what provisions of the civil service rules did Mrs Folasade Esan derive the powers to single-handedly determine the number of applicants who have met set criteria and security clearance for appointment as negligible? Also, we need to ask that what number of applicants can be described as negligible according to the civil service rules of Mrs Folasade Esan?" it quipped.
The civil society organisation went further to describe the action of Mrs Esan as a contravention of the oath of her office, which amounts to an abuse of official position and public trust for personal gain far and above national interest and security, which is irresponsible and condemnable.
"Thus, we at CPPM wish to draw the attention of Mr President, who is a strong advocate for due process and the rule of law, to the actions of Mrs Folasade in trying to pervert civil service rules and undermine constituted authority and national security," it continued.
CPPM then demanded the immediate presidential rejection of Mrs Esan's request for "abortion of the process for the appointment of a substantive Accountant General of the Federation and extension to allow for her personal interest over national interest."
It also called for disciplinary proceedings against her for the perversion of civil service rules, abuse of public trust, and an affront to a constituted authority which is unacceptable and condemnable.
NDLEA Arrests Teacher for Recruiting Mules for Drug Cartel
By Adedapo Adesanya
Operatives of the National Drug Law Enforcement Agency (NDLEA), at the weekend, disrupted the activities of a major cocaine syndicate in Lagos following the arrest of a 56-year-old man, Mr Lawal Lateef Oyenuga, who was caught on a mission to deliver 400 grams of class A drug concealed in a pair of palm sandals in Jeddah, Saudi Arabia.
This led to the swift follow-up arrest of a wanted suspect, Mr Wasiu Sanni Gbolahan, popularly known as Teacher, who the authority says recruits mules for the cartel.
NDLEA operatives attached to the screening point of the Murtala Muhammed International Airport, Ikeja, Lagos had on Thursday, November 24 intercepted Mr Oyenuga with a pair of black palm sandals packed in the luggage he was going with to Jeddah, Saudi Arabia, via Addis Ababa on an Ethiopian Airways flight.
A thorough examination of the sandals revealed they were used to conceal two parcels of cocaine weighing 400 grams. This is barely a week after a 56-year-old widow and mother of four, Mrs Ajisegiri Kehinde Sidika, was arrested at the airport over her attempt to traffic 400 grams of cocaine concealed in her footwear to Makkah, Saudi Arabia, on board a Qatar Airways flight.
In his statement, Mr Oyenuga claimed he was recruited to traffic the drug by Teacher, adding that he was first given some pellets of cocaine to swallow, but when he couldn't do that, then he was given the ones concealed in the palm sandals.
He said he resorted to the criminal trade to raise money to pay an examination fee for his daughter in Senior Secondary School class 3.
The agency's database reveals Teacher has been linked to previous attempts to traffic cocaine to Saudi Arabia and Dubai, UAE.
He was earlier named as the one who recruited a BRT driver, Mr Bolajoko Muyiwa Babalola, for Lagos socialite and owner of Adekaz Hotels, Mr Ademola Afolabi Kazeem (a.k.a Alhaji Abdallah Kazeem Muhammed) to traffic drugs to Dubai. Mr Bolajoko was arrested on June 27 while taking 900 grams of cocaine to Dubai while Ademola Kazeem was nabbed on Thursday, November 10, barely 10 days after he was declared wanted by NDLEA.
A follow-up operation in the early hours of Friday, November 25, led to the arrest of the kingpin, Teacher, who specialises in recruiting mules for drug barons in Lagos and its environs at his residence located in the Ikorodu area of Lagos. The 64-year-old man is a housing and property agent with seven children and four wives, one of whom is now late.
In another follow-up operation to the seizure of 1.10kg cannabis concealed in bottles of body cream going to Dubai on September 9, the actual owner of the consignment, Mr Wordu Hopewell Chukwuemeka, who runs a boutique business in Port Harcourt, Rivers State, was arrested in the Garden City on Thursday, November 24.
Similarly, operatives attached to the NAHCO import shed of the Lagos airport on Tuesday, November 24, intercepted a consolidated cargo from Johannesburg, South Africa, via an Airpeace Airline flight.
The cargo contained different items, including cloths, cereals, baby toys, drinks, and a set of two big black speakers, which were used to conceal 25 parcels of Loud variant of cannabis, with a gross weight of 5.5kg.
In a similar vein, operatives attached to the SAHCO export shed of the airport the same Tuesday intercepted a carton of food items used to conceal 500 grams of cannabis going to Dubai, UAE, while the owner, Uzoma Kingsley, was promptly arrested.
In a related development, an attempt by an organised criminal group to traffic 131kg of Ephedrine, a dominant precursor chemical for the production of Methamphetamine, to Congo Kinshasa through the SAHCO export shed of the airport was foiled on Monday, November 21, by NDLEA operatives in conjunction with Aviation Security (AVSEC) officers of the Federal Airport Authority of Nigeria (FAAN). Two freight agents, namely Mr Nwazuru Georgewill and Mr Saheed Muritala, linked to the bid, were promptly arrested.
Meanwhile, an attempt by a suspected drug trafficker, Mr Udogwu James Johnson, facing multiple charges of drug offences, to flee the country after he jumped bail has been thwarted by NDLEA operatives at the Port Harcourt International Airport, where he was arrested on Friday, November 25.
The 51-year-old suspect was already facing trial at a Federal High Court in Lagos before he was arrested again on Saturday, April 9, in Port Harcourt for importing 5.48kg cocaine concealed in lotion plastic bottles sealed with candle wax.
He was granted bail by a Federal High Court in Port Harcourt on Wednesday, November 23, over his latest offence while the Lagos court had issued a warrant of arrest against him for jumping bail over his case in Lagos.
At the Nnamdi Azikiwe International Airport (NAIA), Abuja, the move by a Brazilian returnee, Iroegbute Ejike Francis, 46, to smuggle 4kg cocaine soaked in towels stuffed in his hand luggage into the country was foiled on Thursday, November 24, by NDLEA officers who arrested him, upon his arrival on a Qatar Airlines flight from Brazil -Doha-Abuja.
No fewer than 5,851.3 kilograms (5.8 tons) of cannabis Sativa were seized from dealers across five states in the past week, including a notorious cripple, Ibrahim Yusuf, 45, who was arrested on Monday 21st Nov. at Gasline, Ifo, Ogun state with 4kg of the psychotropic substance, while a total of 36 bags weighing 570kg of the same substance were recovered in another raid at a forest in Ogunmakin town, Obafemi Owode LGA.
In Edo, operatives on Tuesday, November 22, evacuated 141 bags of Cannabis Sativa with a gross weight of 1,884 kg (1.884 tons) stored in a warehouse in Okpe forest, Akoko Edo LGA, while on Thursday, November 24, NDLEA officers arrested Ismaila Abubakar, 50, at Okada junction, Ovia South West LGA with 22 bags of C/S weighing 216.5kg. A day after, operatives also seized 112 bags of C/S stored in Obi Camp forest, Ovia South West LGA weighing 1,512kg.
This was also followed by another seizure of 45 bags that weighed 529.5kg, while officers equally intercepted a Toyota Sienna bus with Reg. No. BDG 598 FZ (Lagos) loaded with 566.5kg cannabis going to Onitsha, Anambra State, and a suspect, Mr Sunday Mathias, 30, was arrested with the seizure.
Meanwhile, in Ondo state, NDLEA operatives stormed Oke-Ogun forest on Friday, November 25, where a Mr Onyebuchi Chime was arrested with 88kg cannabis, a gun, and some ammunition while they also recovered 149.5kg of the substance at Ipele forest. Not less than 12.42 hectares of cannabis farms were destroyed, and 195kg of processed weeds of the substance were recovered at Efon Alaye, Ekiti State, where two dealers, Mr Richard Ebong and Mr Nze Abraham, were arrested on Saturday, November 26.
In Oyo state, operatives arrested a 27-year-old Mrs Adebayo Rahmat on Thursday, November 24, at Sabo-Ilupeju, Atiba LGA, with 136.3kg cannabis, while no fewer than 84,000 pills of Tramadol tablets were recovered from a suspect, Mr Muhsin Abdullahi in Bodinga area of Sokoto state same day.
In another development, 16,000 pills of Exol-5 and D5 concealed in palm oil were seized from Lawal Rabe, 24, on Friday, November 25, at Kokami village, Danta LGA, Katsina, while a total of 54,500 tablets of Tramadol and Exol-5 were seized from the duo of Mr Basiru Muhammadu and Mr Saidu Yusuf in the same area on Saturday, November 26.
Latest News on Business Post