NDLEA Foils Plans to Traffic Drugs to Italy, UAE
By Adedapo Adesanya
The National Drug Law Enforcement Agency (NDLEA) has foiled several plans to traffic drugs and other banned narcotics in and out of the country in the last week.
In the past few days, among other things, operatives stopped the export of Tramadol, Ecstasy MDMA, and Cannabis to Milan, Italy, and Dubai, the United Arab Emirates through the Murtala Muhammed International Airport (MMIA) Ikeja, Lagos
The officials of the body also seized 203,879 tablets of various pharmaceutical opioids and illicit substances in raids across Abia, Kaduna, Yobe, and Kogi states.
At the Lagos airport, a female passenger, Ms Odia Emiliana Efe, was arrested on Monday, May 9 while trying to board a Royal Air Moroc flight from Lagos via Casablanca to Milan, Italy with 1000 tablets of Tramadol 200mg concealed in food items.
According to the spokesman for the NDLEA, Mr Femi Babafemi, five days after, Friday, May 13, a freight agent Kareem Ibrahim was arrested at the SAHCO cargo shed of the airport for attempting to export food items in which were hidden blocks of cannabis weighing 6.65kg and 24grams of ecstasy drug, MDMA to Dubai in UAE.
Meanwhile, in Abia, three trucks loaded with drugs coming from Lagos and Onitsha, Anambra was intercepted in Aba, Abia state. When properly searched in the presence of the owners on Wednesday, May 11, 67,100 tablets/capsules of Tramadol and 12,650 ampules of pentazocine, morphine, and dopamine were recovered.
On the same day, NDLEA operatives in Kaduna arrested a suspected drug dealer, Mr Shehu Kabiru a.k.a Dan-Zaira, who was previously declared wanted by the Kastina Command of the Agency for jumping bail.
Recovered from him include 45,000 tablets of Diazepam weighing 41.5kg; 50,000 tablets of Exol, weighing 15.6kg; 1,500 tablets of Rohypnol weighing 700 grams and 300 bottles of codeine weighing 41.5kg.
Similarly, in Yobe state, no fewer than 7,029 tablets of Tramadol, D5, and Exol as well as 1.5kg cannabis were recovered from a suspect, Mr Ibrahim Yakubu when his hideout was raided in Unguru town on Sunday, May 8, while in Rivers state, one Chekiri Richard Obomanu was arrested at Eleme area on Wednesday 11th May with 207.2kg cannabis.
No less than 19,600 tablets of Tramadol coming from Onitsha, Anambra state to Abuja were intercepted and recovered along Okene/Abuja highway on Wednesday 11th May by NDLEA operatives in Kogi state.
In another development, five members of a syndicate, which conducts fake recruitment into security agencies, have been arrested in coordinated operations in Zamfara, Kebbi, and Bauchi states. The leader of the gang, identified as Mr Yakubu Sani was first arrested in Gusau, Zamfara state. His criminal gang issues fake NDLEA employment letters and identity cards to unsuspecting members of the public for the sum of N400, 000 per person.
A follow-up operation in Zuru, Kebbi state led to the arrest of another gang member, Ibrahim Isah, while three others; Mr Dahiru Musa Limanchi, Mr Gambo Danladi, and Mr Umar Abubakar were nabbed in Bauchi state. Recovered from them include a fake NDLEA ID card; NDLEA guarantor form; INEC offer of appointment letter; Nigerian Customs Special Replacement Form and appointment letter; Nigerian Correctional Service Replacement Form; Credentials of some Applicants; Receipts and passport photos; Five sim packs and one MTN SIM card.
Chairman/Chief Executive of NDLEA, Mr Mohamed Buba Marwa (Retd) commended the officers and men of the MMIA, Abia, Kaduna, Yobe, Rivers, and Kogi for the arrests and seizures.
He equally acknowledged the well-conducted operations in Zamfara, Kebbi, and Bauchi that nailed five members of a criminal gang scamming innocent job seekers with fake employment letters.
He charged them and their compatriots across all commands not to rest on their oars but should continue to aspire to beat previous records.
Senate Threatens to Withhold 2023 Capital Budget of State House, Others
By Adedapo Adesanya
The Senate has threatened to withhold the 2023 capital budget of 100 federal Ministries, Departments and Agencies (MDAs) until they answer the queries raised against them by the Auditor General for the Federation.
Senate President, Mr Ahmad Lawan, issued this threat on the floor of the upper chamber of the National Assembly on Wednesday while ruling on a point of order.
The threat followed a point of order raised by the Chairman of the Senate Committee on Public Accounts, Mr Matthew Urhoghide, who informed his colleagues that some agencies refused to appear before the team despite invitations sent to them.
Some of the MDAs include the State House, Office of the Accountant General of the Federation, Ministries of Interior, Transportation, Mines and Solid Mineral Development, Information, Communication, Petroleum, Defence, Police Affairs, and Sports.
Others are Works and Housing, Women Affairs, the State House, Presidential Fleet, Nigeria Security and Civil Defence Corps, Independent National Electoral Commission, North East Development Commission, Nigerian Intelligence Agency, and the Nigerian Air Force, among others.
The queries covered in the auditor general's report are from 2015-2018.
Speaking, Mr Lawan upheld Mr Urhoghide's point of order and insisted that the public officers who utilised funds appropriated to their MDAs must give account.
He said, "Your point of order is sustained fully and completely, totally sustained; you are right on the dot to bring to the plenary your grievances.
"Secondly, I once served as Chairman of the Public Accounts Committee for eight years. My only problem is when you write agencies, and they refuse to honour the invite, you'd many times be forced to bring them through a warrant of arrest.
"Reading this list at plenary gives the agencies the opportunity to know now if they were not aware before for those that may claim ignorance."
The Senate then gave the agencies a one-week deadline to communicate with the committee and set a date to appear before them or have their capital budgets withheld.
"I am taking the opportunity here to advise that in the next one week, if the name of any agency is here, that agency should reach the Committee on Public Accounts of the Senate to sort out when the agency would appear before the committee.
"If there is no communication whatsoever and no cogent and verifiable reason are given, we will slash the agencies' budget."
EFCC Auctions 435 Cars in Lagos [Photos]
By Modupe Gbadeyanka
About 435 cars will be auctioned by the Economic and Financial Crimes Commission (EFCC) in Lagos between Wednesday, December 7 and Thursday, December 8, 2022.
A statement issued by the commission said this is in line with the EFCC (Establishment) Act 2004, Public Procurement Act 2007, and the Proceeds of Crimes (Recovery and Management) Act 2022.
The vehicles are among those forfeited by corrupt persons, and the courts have given the agency the authority to seize them.
The cars, which pictures were conspicuously displayed with allocated lot numbers for public inspection, were allocated to auctioneers based on assessed values and an open ballot system.
The display was to provide an opportunity for interested bidders to view and indicate interest in any car of their choice.
In the statement released today, the EFCC said Nigerians would be able to acquire the cars through auction at 40 Bourdillon Road, Ikoyi, Lagos; 15A Awolowo Road, Ikoyi, Lagos; 14 Cameroon Road, Ikoyi Lagos and CVU Obalende, Ikoyi, Lagos.
The nine auctioneers who were allocated to the Lagos Zonal Command of the EFCC to dispose of the 435 cars at the designated Centre on 14 Cameron Road, Ikoyi, Lagos, are Rihanna Auction Limited; Kamyus Consult Limited; Areogun Resources  Limited; BIS N JEG; Integrated Services Nigeria Ltd; Mau & Sons Ltd; Langar Aghaji & Co; Fagobe Company Ltd and Musa Kira and Co.
At the inspection of the items for sale on Tuesday in Lagos, the Secretary to the Commission and Chairman of EFCC Asset Disposal Committee (ADC), Mr George Ekpungu, said, "the exercise, which is the first of the planned auction of forfeited properties across EFCC Zonal Commands and EFCC headquarters, is being carried out in accordance with the (Establishment) Act, 2004, Public Procurement Act, 2007 and Proceeds of Crimes (Recovery and Management) Act, 2022.
"It is being conducted in conjunction with the Bureau of Public Procurement to ensure compliance with all extant laws."
While welcoming the auctioneers to the centre, he expressed his gratitude to sister agencies, including the Nigerian Army, who were invited to provide adequate security and ensure orderliness.
Mr Ekpungu also appealed to the members of the public present at the auction to listen carefully to the auctioneers and comply with all stipulated guidelines.
ICPC Confirms Arrest of D'Banj Over N-Power Funds Fraud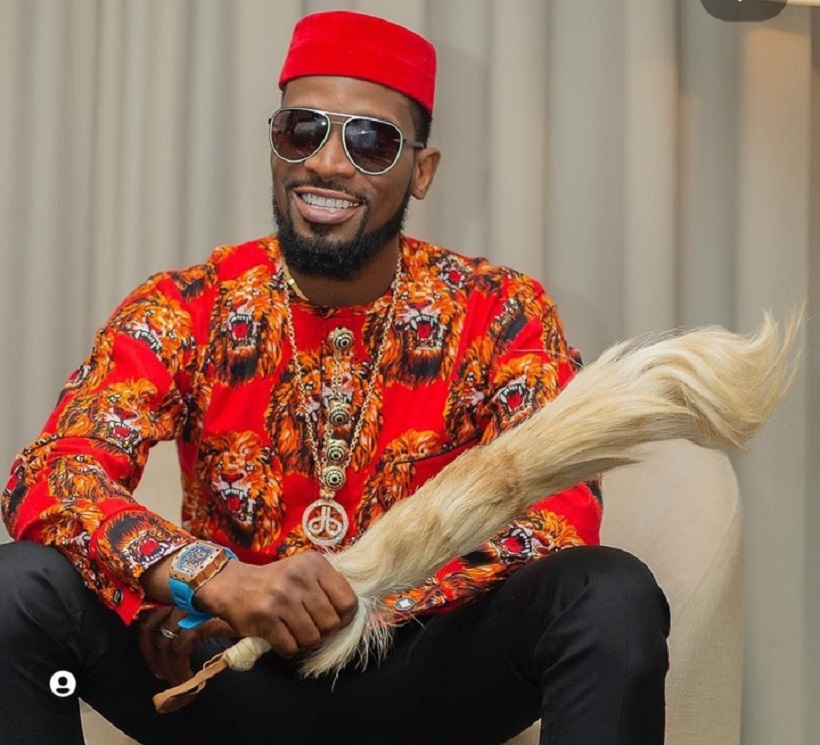 By Modupe Gbadeyanka
The Independent Corrupt Practices and Other Related Offences Commission (ICPC) has confirmed the arrest and detention of Mr Oladipo Daniel Oyebanjo, otherwise known by his stage name D'Banj, over an alleged diversion of funds for the N-Power programme.
On Wednesday, it was reported by Premium Times that the entertainer was in the custody of the agency over his link with the inclusion of ghost beneficiaries in the scheme designed by the administration of President Muhammadu Buhari in 2016 to reduce the unemployment rate in Nigeria.
In a statement issued today, ICPC said it began to investigate the musician after receiving "numerous petitions" from concerned persons, alleging D'Banj and some compromised government officials of embezzling "N-Power funds running into billions of naira following the approval and release of such funds to the beneficiaries by the federal government."
"Many N-Power beneficiaries had complained over the non-receipt of the monthly funds in spite of payment by the government," another part of the statement released this afternoon said.
According to the commission, it swung into action in line with its mandate of looking into matters of corruption in government initiatives.
"About 10 persons have been invited by the ICPC over the last few months in connection with the N-Power fraud and have been granted administrative bail after their detention.
"Several invitations to Mr Oladipo Daniel Oyebanjo to appear before a team of investigators (over the alleged N-Power funds fraud) were ignored and not honoured," it further said.
Recall that the N-Power scheme was established by Mr Buhari on June 8, 2016, to address the issues of youth unemployment and empowerment and help increase social development.
Latest News on Business Post