HWR Urges Nigeria To End Repression of Shia Group
By Dipo Olowookere
Nigerian authorities should end their violent repression of the Islamic Movement of Nigeria (IMN), a minority Shia group, that began with a three-day lethal crackdown on December 12-14, 2015, and free its leader, Human Rights Watch said today.
Sheik Ibraheem El Zakzaky, leader of the IMN, and his wife, Zeenatudeen, have been detained without trial for a year. On December 12, 2015, the Nigeria army used disproportionate force against the group's street procession in Zaria, Kaduna State in north-western Nigeria to clear a route for the army chief's convoy. In an ensuing three-day violent crackdown, the army killed 347 members of the group and injured and arrested scores more.
The violence against the group continued in a series of episodes in October and November 2016.
"The involvement of soldiers in the Zaria incidents, and subsequent police actions against the Islamic Movement raises major questions about Nigeria's commitment to military reform," said Mausi Segun, senior Nigeria researcher at Human Rights Watch. "The Kaduna state government's continued repression of the group without holding the attackers responsible turns justice on its head."
Nigerian authorities should hold accountable anyone who has committed crimes against Islamic Movement members, and take immediate steps to comply with a federal court order mandating the release of Sheik El Zakzaky and his wife, Human Rights Watch said.
Human Rights Watch reported in December 2015 that the killings were unjustified and called for an independent and impartial investigation into the carnage.
A judicial commission of inquiry, appointed to investigate the events, found that the army used "excessive force" against protesters and was responsible for the deaths and mass burial of the 347 members of the group. It recommended the prosecution of soldiers involved in the killings. The commission also recommended holding Islamic Movement members responsible for their "acts of habitual lawlessness," and said that El Zakzaky bore responsibility for failing to call his followers to order when requested to do so.
In a White Paper responding to the report released on December 5, 2016, the Kaduna State government unilaterally declared the Islamic Movement to be an insurgent group against which the army was justified in using lethal force. Contrary to the commission's findings, the state government stated that soldiers who shot at protesters, laid siege to religious sites belonging to the group, killed 347 members and buried them in unmarked mass graves, acted according to the army's rules of operation.
The Kaduna State government is seeking the death penalty against 50 members of the group who are facing trial for the death of the only military casualty in the episode, Corporal Dan Kaduna Yakubu. But it has essentially exempted the army from any responsibility for the killings of the Islamic Movement members, and no-one has been held responsible for the deaths.
On October 7, the state government banned the Islamic Movement, citing the commission of inquiry's finding that the group was unregistered. The move appears to have triggered a wave of police and mob violence against the group's members participating in its annual religious processions, and the destruction of their properties in Kaduna as well as neighboring Kano, Katsina, Kebbi, Plateau, and Sokoto States, where the police followed the Kaduna example of banning activities of the group. Media reports allege that at least 12 people died in the violence in October, and more than 10 more were killed in subsequent clashes in November.
A federal high court ruled on December 2 that the continued detention without trial of El Zakzaky and his wife by the State Security Services, "amounted to a gross violation of the constitution and the African Charter on Human and People's Rights." The court ordered the government to release the couple within 45 days, pay them approximately US$170 million in damages, and provide them with a secure residence in view of the December 2015 destruction of their home. The federal government, in whose custody El Zakzaky and his wife have been detained, has not indicated whether it will comply with the court's decision.
Hundreds of the group's members have remained in prison since the Zaria incident and subsequent arrests during religious processions and protest marches to demand their leaders' release, the group says. A few detainees, mostly women and children, were released but most others have been arraigned in courts in Kaduna, Kano, and Jos for offenses including disturbing public peace, incitement, unlawful assembly, and homicide.
The pattern of violent repressive conduct against the group may violate Nigeria's constitution, which guarantees the rights to life; personal liberty; freedom of thought, conscience, and religion; peaceful assembly and association; and freedom of movement. Nigeria may also be in breach of its obligations under African regional and international human rights law to protect these rights.
"Nigeria's federal and state authorities should reconsider the heavy-handed crackdown against IMN members, take urgent steps to protect them, and hold those responsible for the unlawful deaths of group members to account," Segun said. "The government should carry out its law enforcement responsibilities without jeopardizing its own credibility by ignoring court decisions that rightly seek to check its agents' excesses."
Bayelsa Guber: Confusion as Sylva Quits as Minister of State for Petroleum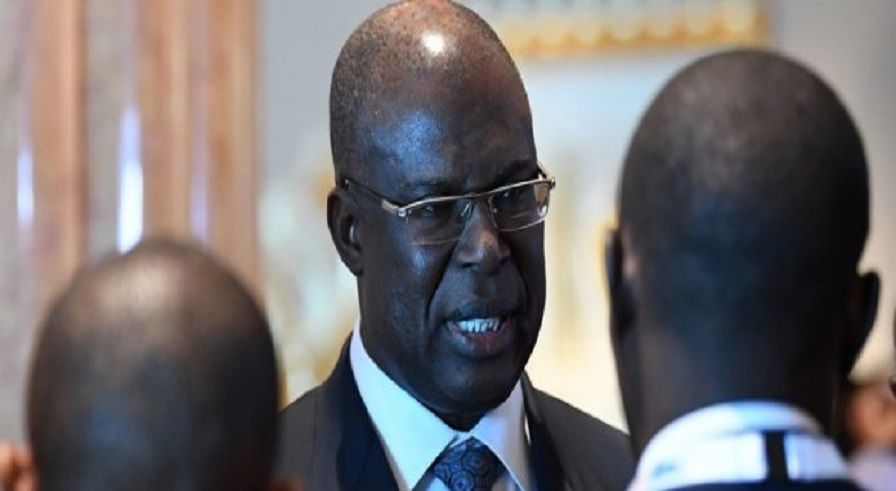 By Adedapo Adesanya
The Minister of State for Petroleum Resources, Mr Timipre Sylva, has reportedly resigned from the President Muhammadu Buhari administration.
According to the News Agency of Nigeria (NAN), the Minister submitted his resignation letter to President Buhari in Abuja on Friday.
It is widely believed that Mr Sylva has the intention to contest the governorship election in Bayelsa State and will participate in the forthcoming All Progressives Congress (APC) primary election that is likely to hold anytime in April.
Mr Sylva had governed former President Goodluck Jonathan's home state, Bayelsa, for one term and has constitutional rights to contest for another tenure of four years.
The Minister's Senior Adviser on Media, and Communications, Mr Horatius Egua, has not denied or confirmed his boss' alleged resignation, claiming he had not seen the resignation letter or be officially informed of the development.
Mr Sylva governed the state under the Peoples Democratic Party (PDP) between 2008 and 2012 but switched alliances with the All Progressives Congress (APC).
Recall that n 2007, a member of Action Congress (AC), Mr Ebitimi Amgbare, filed a suit to challenge his victory.
Mr Amgbare took the case all the way to the appeal court in Port Harcourt, and on April 15, 2008, that court overturned the decision of the Bayelsa State Election Petitions Tribunal and declared Mr Sylva's election to be invalid.
This occurred despite the fact that the Bayelsa State Election Petitions Tribunal had previously ruled in Mr Sylva's favour.
The five judges on the appellate court came to a conclusion without dissent and issued an order mandating that Speaker, Mr Werinipre Seibarugo, be sworn in to replace Mr Sylva in his role as acting Governor, with a new election to take place within the next three months.
On May 24, 2008, a new election was held, and Mr Sylva, who was standing again as the PDP candidate, was elected with an overwhelming majority of the votes, receiving 588,204 of around 598,000 total votes.
However, in 2012, his tenure was terminated by the Supreme Court, with an acting governor appointed to oversee the state.
President Buhari appointed the politician on August 21, 2019, to replace Mr Ibe Kachikwu, who earlier held the position.
Since the President self-appointed himself as the Minister of Petroleum, Mr Sylva is officially recognised as the junior minister.
He oversaw many developments in the Nigerian energy space, including the landmark Petroleum Industry Act (PIA) 2021, as well as driving President Buhari's Decade of Gas initiative.
Enrol in Micro Pension to Escape Old Age Poverty—PenCom Tells Traders, Others
By Adedapo Adesanya
The National Pension Commission (PenCom) has urged artisans, traders, and other self-employed people to enrol in the Micro Pension Plan of the commission to guarantee themselves a functional retirement plan and avoid old age poverty.
This was the crux of the points made by the Head of Corporate Communications of PenCom, Mr Abdulqadir Dahiru, in Enugu on Thursday.
He stressed the importance of the Micro Pension Plan to Nigerians in the informal sector and those working in organizations with less than three employees.
Mr Dahiru noted that about 90 per cent of workers in Nigeria were in the informal sector, adding that this category of workers had no pension protection for old age and with the increase in people living long, there is a risk of old age poverty.
According to him, the Micro Pension Plan provides workers in the sector the opportunity to easily register and contribute in a flexible manner and in a safe and secure environment for their pension at retirement.
"The Micro Pension Plan is a flexible plan, where the artisans, traders and even a woman that sells fried beans cake (akara) can register with and agree on a periodic amount she/he would be contributing according to her/his earnings.
"The contributors, within this flexible Micro Pension Plan for all Nigerians in the informal sector, can even draw out 40 per cent of what they have saved for emergency demand.
He said the remaining 60 per cent would remain and await the retirement plan proper.
"So, it is a means of savings also for those in the informal sector and where they could fall back to and get financial assistance to keep their daily engagements going," he said.
He noted that PenCom was desirous to ensure Nigerians in the informal sector enrolled and registered in the plan, adding that it had started sensitisation of the plan to communities, marketplaces, public gatherings, associations, and trade fair grounds across the country.
Mr Dahiru also urged Nigerians to embrace PenCom's acquisition of residential mortgages (residential houses) scheme for Retirement Savings Account (RSA) holders.
He said the Central Bank of Nigeria (CBN) had approved 34 mortgage banks to work with the PenCom and Pension Fund Operators in providing mortgage financing to contributors to the Contributory Pension Scheme (CPS) with their RSA balance.
The PenCom spokesman said that the commission was determined to implement the scheme for the contributors to ensure that RSA holders have houses of their own at retirement.
Mr Dahiru noted that for contributors under the Contributory Pension Scheme (CPS) to be eligible to use their RSA balance for the acquisition of residential mortgages, they must have contributed for five years (60 months) cumulative of employer and employee's mandatory contributions.
"The same thing applies to the contributors under the Micro Pension Plan; even married couples, who individually met the eligibility criteria, were also eligible," he said.
Explaining the limit for equity contribution that qualified a contributor, he said that the maximum allowed was at 25 per cent of the RSA balance.
He added that where 25 per cent of the RSA balance was more than the equity contribution, the RSA holder could only access the amount equivalent to the equity contribution required.
"Where 25 per cent was not sufficient for equity contribution, RSA holders may utilise Voluntary Contribution (VC) in line with the Voluntary Contribution guidelines," he said.
He expressed the hope that the mortgage financing incentive would help to grow the number of contributors into the CPS scheme.
Google to Extend Financial Services Verification Program to More Countries
By Modupe Gbadeyanka
Tech giant, Google, has promised to extend its financial services verification program to more countries after bringing 11 nations into the scheme as of 2022 as part of efforts to protect its users from fraud and scams, which it said increased in the year under review.
The financial services certification program requires advertisers to demonstrate that they are authorized by their local regulator to promote their products and services.
This measure adds a new layer of security against fraudsters and further safeguards people from financial scams.
According to Google, actions are quickly taken when coordinated threats are identified, with additional restrictions put in place to block the ability of fraudsters to harm consumers.
"Over a one-month period, we blocked and removed tens of thousands of malicious advertisements and took action against the accounts associated with the bad ads.
"Overall, in 2022, we blocked or removed 142 million advertisements for violating our misrepresentation policy and 198 million advertisements for violating our financial services policy," a blog post from the reputable platform on its 2022 Ads Safety Report said.
As for the efforts to prioritise child safety, Google said it has always blocked harmful ads targeted at young kids, especially by filtering "mature ad categories such as sexually explicit content and ads for gambling, alcohol and pharmaceutical drugs."
"When it comes to designing products and creating policies, one of our top priorities is to ensure the safety of kids and teens around the world.
"This includes blocking ad targeting based on age, gender or interests and preventing additional age-sensitive ad categories from serving to teens. We began rolling out these changes in Europe and completed that process globally last year.
"We also now prohibit ads promoting dating apps, contests and sweepstakes, as well as weight loss products to people under 18," it further disclosed.
Commenting on how it has tackled misinformation, Google said the reliance on its platform for the hunt for credible information influenced the creation of "policies against harmful health claims and demonstrably false claims that could undermine trust and participation in elections."
"In 2022, we blocked ads from running on over 300,000 publisher pages that violated these policies and blocked over 24 million policy-violating ads from serving.
"In addition, we blocked and removed over 51.2 million ads for inappropriate content including hate speech, violence and harmful health claims and 20.6 million ads for dangerous products or services such as weapons and explosives," it stated.
Looking ahead to 2023, the search engine said it would continue to provide a safe and trustworthy ads experience for users.
"As 2023 continues, we will stay diligent in our efforts to combat abuse across our platforms while helping advertisers and publishers grow their businesses," it assured.
Latest News on Business Post