Lagos Joins Eight Other Cities to Improve Air Quality
By Adedapo Adesanya
Lagos State has signed the C40 Clean Air Cities Declaration alongside Abidjan, Accra, Addis Ababa, Dakar, Ekurhuleni, Freetown, Johannesburg, Nairobi, and Tshwane to improve air quality.
Governor Babajide Sanwu-Olu in a statement revealed that he was committed to improving air quality for its citizens, adding that it is the responsibility of every citizen to maintain it because together it can be achieved.
He explained that he was happy to join the mayors and governors of nine other African cities in making an unprecedented, ambitious commitment to improve air quality with the signing of the C40 Clean Air Cities Declaration.
"The need to breathe clean air is more important than the licence to pollute it.
"Lagos has committed to improving air quality and I appeal to the responsibility of every citizen because together we can," he said.
The statement also revealed that by signing the C40 Clean Air Cities Declaration, the governor of Lagos State recognises that breathing clean air is a human right, and commits to working toward safer air quality.
Mr Sadiq Khan, the Chair of C40 Cities and Mayor of London, in his remarks, said that: "With COP27 being held in Africa later this year, I am delighted to welcome 10 new African signatories to the C40 Clean Air Cities Declaration.
"As Chair, I am determined to do more to support cities in the global south, who are on the frontline facing the worst consequences of climate change."
Mr Khan also said he was focussing C40's resources to help cities around the world accelerate their efforts to tackle climate emergencies, reduce toxic air pollution, and address inequalities.
He lamented that the world was at a crossroads, adding that efforts must be made to allow cities around the world to become greener, fairer, and more prosperous for all.
On his part, Mr Michael Bloomberg, United Nations Special Envoy for Climate Ambition and Solutions, President of the C40 Board and 108th Mayor of New York City, in his remarks noted that many of the world's fastest-growing cities are in Africa.
"We believe that the ten mayors can help show cities everywhere how to protect public health, fight climate change, and expand economic opportunity all at the same time.
Mr Bloomberg also added that cities play a vital role in the fight against climate change.
"This new commitment is an important step to help build momentum and highlight Africa's leadership in the lead-up to COP27 in Egypt later this year," Bloomberg said.
The statement read in part: "Under the Clean Air Cities Declaration, Lagos is improving public transport as a key component of Lago's strategy to reduce air pollution.
"The city will expand the bus rapid transit (BRT) network, installing new terminal hubs and lines allowing for additional users and trips."
"A low-emission bus pilot, replacement of older vehicles by 2025, and improved fuel quality standards will reduce public transport pollution."
"Improved walking and cycling infrastructure by 2025 will increase active mobility, further reducing demand for private transport."
"Other actions include rehabilitating three illegal waste dumping sites, increasing the uptake of LPG for cooking, and promoting solar photovoltaic systems on buildings."
It read: "Air pollution has become the second largest cause of death on the African continent, due in part to rapid urbanisation and industrialisation.
"Approximately 1.1 million deaths per year have been linked to air pollution across Africa, according to a Global Burden of Disease Study."
"Approximately 59 million people across the ten African cities stand to benefit from cleaner air and improved health through commitments that are estimated to prevent as many as 10,000,"
"Early deaths linked to air pollution exposure, as well as more than 300,000 hospitalisations, resulted in US$ 9.4 billion in annual savings from averted deaths and hospitalisations.
"If Lagos reduces its PM2.5 concentration to 35 μg/m3 (World Health Organisation (WHO) Interim Target 3) by 2030, it could prevent 2,800 deaths and 155,000 hospitalisations per year."
"This would save $2.3 billion annually (from avoided deaths and hospitalisations)."
According to it, if Lagos reduces its NO2 concentration to 10ppb (WHO Air Quality Guideline), it will prevent 2,300 asthma incidences per year.
"This will save U.S.$ 200 million annually in related healthcare costs.
"Swift, unprecedented and collaborative action is needed to address the sources of pollution that are harming our health and heating our planet," the statement read
Senate Threatens to Withhold 2023 Capital Budget of State House, Others
By Adedapo Adesanya
The Senate has threatened to withhold the 2023 capital budget of 100 federal Ministries, Departments and Agencies (MDAs) until they answer the queries raised against them by the Auditor General for the Federation.
Senate President, Mr Ahmad Lawan, issued this threat on the floor of the upper chamber of the National Assembly on Wednesday while ruling on a point of order.
The threat followed a point of order raised by the Chairman of the Senate Committee on Public Accounts, Mr Matthew Urhoghide, who informed his colleagues that some agencies refused to appear before the team despite invitations sent to them.
Some of the MDAs include the State House, Office of the Accountant General of the Federation, Ministries of Interior, Transportation, Mines and Solid Mineral Development, Information, Communication, Petroleum, Defence, Police Affairs, and Sports.
Others are Works and Housing, Women Affairs, the State House, Presidential Fleet, Nigeria Security and Civil Defence Corps, Independent National Electoral Commission, North East Development Commission, Nigerian Intelligence Agency, and the Nigerian Air Force, among others.
The queries covered in the auditor general's report are from 2015-2018.
Speaking, Mr Lawan upheld Mr Urhoghide's point of order and insisted that the public officers who utilised funds appropriated to their MDAs must give account.
He said, "Your point of order is sustained fully and completely, totally sustained; you are right on the dot to bring to the plenary your grievances.
"Secondly, I once served as Chairman of the Public Accounts Committee for eight years. My only problem is when you write agencies, and they refuse to honour the invite, you'd many times be forced to bring them through a warrant of arrest.
"Reading this list at plenary gives the agencies the opportunity to know now if they were not aware before for those that may claim ignorance."
The Senate then gave the agencies a one-week deadline to communicate with the committee and set a date to appear before them or have their capital budgets withheld.
"I am taking the opportunity here to advise that in the next one week, if the name of any agency is here, that agency should reach the Committee on Public Accounts of the Senate to sort out when the agency would appear before the committee.
"If there is no communication whatsoever and no cogent and verifiable reason are given, we will slash the agencies' budget."
EFCC Auctions 435 Cars in Lagos [Photos]
By Modupe Gbadeyanka
About 435 cars will be auctioned by the Economic and Financial Crimes Commission (EFCC) in Lagos between Wednesday, December 7 and Thursday, December 8, 2022.
A statement issued by the commission said this is in line with the EFCC (Establishment) Act 2004, Public Procurement Act 2007, and the Proceeds of Crimes (Recovery and Management) Act 2022.
The vehicles are among those forfeited by corrupt persons, and the courts have given the agency the authority to seize them.
The cars, which pictures were conspicuously displayed with allocated lot numbers for public inspection, were allocated to auctioneers based on assessed values and an open ballot system.
The display was to provide an opportunity for interested bidders to view and indicate interest in any car of their choice.
In the statement released today, the EFCC said Nigerians would be able to acquire the cars through auction at 40 Bourdillon Road, Ikoyi, Lagos; 15A Awolowo Road, Ikoyi, Lagos; 14 Cameroon Road, Ikoyi Lagos and CVU Obalende, Ikoyi, Lagos.
The nine auctioneers who were allocated to the Lagos Zonal Command of the EFCC to dispose of the 435 cars at the designated Centre on 14 Cameron Road, Ikoyi, Lagos, are Rihanna Auction Limited; Kamyus Consult Limited; Areogun Resources  Limited; BIS N JEG; Integrated Services Nigeria Ltd; Mau & Sons Ltd; Langar Aghaji & Co; Fagobe Company Ltd and Musa Kira and Co.
At the inspection of the items for sale on Tuesday in Lagos, the Secretary to the Commission and Chairman of EFCC Asset Disposal Committee (ADC), Mr George Ekpungu, said, "the exercise, which is the first of the planned auction of forfeited properties across EFCC Zonal Commands and EFCC headquarters, is being carried out in accordance with the (Establishment) Act, 2004, Public Procurement Act, 2007 and Proceeds of Crimes (Recovery and Management) Act, 2022.
"It is being conducted in conjunction with the Bureau of Public Procurement to ensure compliance with all extant laws."
While welcoming the auctioneers to the centre, he expressed his gratitude to sister agencies, including the Nigerian Army, who were invited to provide adequate security and ensure orderliness.
Mr Ekpungu also appealed to the members of the public present at the auction to listen carefully to the auctioneers and comply with all stipulated guidelines.
ICPC Confirms Arrest of D'Banj Over N-Power Funds Fraud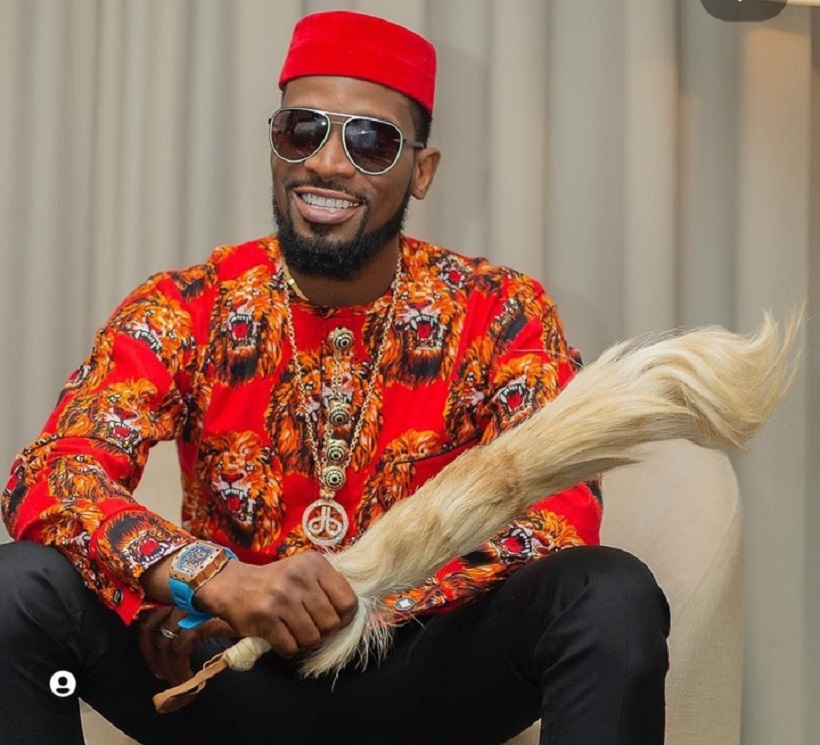 By Modupe Gbadeyanka
The Independent Corrupt Practices and Other Related Offences Commission (ICPC) has confirmed the arrest and detention of Mr Oladipo Daniel Oyebanjo, otherwise known by his stage name D'Banj, over an alleged diversion of funds for the N-Power programme.
On Wednesday, it was reported by Premium Times that the entertainer was in the custody of the agency over his link with the inclusion of ghost beneficiaries in the scheme designed by the administration of President Muhammadu Buhari in 2016 to reduce the unemployment rate in Nigeria.
In a statement issued today, ICPC said it began to investigate the musician after receiving "numerous petitions" from concerned persons, alleging D'Banj and some compromised government officials of embezzling "N-Power funds running into billions of naira following the approval and release of such funds to the beneficiaries by the federal government."
"Many N-Power beneficiaries had complained over the non-receipt of the monthly funds in spite of payment by the government," another part of the statement released this afternoon said.
According to the commission, it swung into action in line with its mandate of looking into matters of corruption in government initiatives.
"About 10 persons have been invited by the ICPC over the last few months in connection with the N-Power fraud and have been granted administrative bail after their detention.
"Several invitations to Mr Oladipo Daniel Oyebanjo to appear before a team of investigators (over the alleged N-Power funds fraud) were ignored and not honoured," it further said.
Recall that the N-Power scheme was established by Mr Buhari on June 8, 2016, to address the issues of youth unemployment and empowerment and help increase social development.
Latest News on Business Post