Seyi Adisa to Boost Oyo Economy With Empowerment Scheme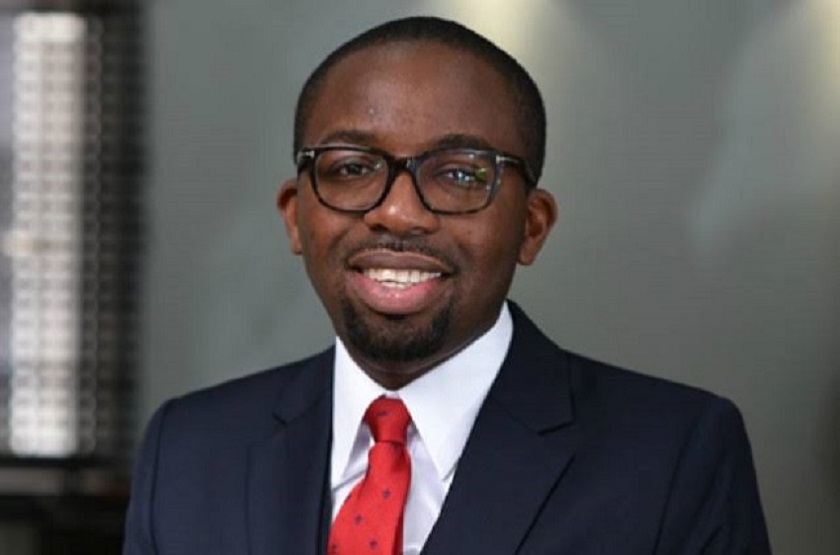 By Dipo Olowookere
A member of the Oyo State House of Assembly Member, Mr Seyi Adisa, has taken a step to improve the economy of the Pacesetter state with a programme design for the youths.
The lawmaker is planning to train over 500 Afijio youths in Information and Communications Technology (ICT), which is regarded as the new gold.
He said the beneficiaries will undergo about five to six months of training from July 2021 on digital skills, noting that the aim of the scheme is to help alleviate poverty and make them useful to their household economically.
Mr Adisa, who is a member of the All Progressives Congress (APC) representing Afijio State Constituency, disclosed that he came up with this initiative as it was the responsibility of elected leaders to empower their people.
He stated that the empowerment programme tagged Ejekaseyi Digital Entrepreneurial and Employability Program (DEEP) is powered by the Seyi Adisa Development Initiative (SADI).
"The sole purpose is to increase the quality of life and access to opportunities through the learning and mastery of digital skills – basic, intermediate and advanced skills – in the areas of web design and management, software training, cloud computing, artificial intelligence, app development, mobile device repairs, coding and data processing.
"It is no doubt that this move will have a positive impact on the lives of the beneficiaries as digital skills possess the value of gold in this new age.
"You can imagine an average youth in Afijio having the skills needed to create apps or design functional websites…imagine how that will draw a new window of the economy into their lives and particularly into Afijio itself. And that's the goal," he said.
Mr Adisa, who is a product of the prestigious King's College, Lagos, obtained a degree in law from the University of Birmingham and is a founding partner of T&A Legal, a commercial law firm.
SERAP Demands Missing $2.1bn, N3.1trn Subsidy Payments Probe
By Adedapo Adesanya
Socio-Economic Rights and Accountability Project (SERAP) has urged President Bola Ahmed Tinubu to probe the allegations that $2.1 billion and N3.1 trillion in public funds of oil revenues and budgeted as fuel subsidy payments are missing and unaccounted for between 2016 and 2019, as documented by the Auditor-General of the Federation.
SERAP, in the first letter to the new president, charged him to "name and shame anyone suspected to be responsible for the alleged widespread and systemic corruption in the use of oil revenues and the management of public funds budgeted as fuel subsidy and to ensure their effective prosecution as well as the full recovery of any proceeds of crime."
SERAP also asked him "to promptly, thoroughly, independently, transparently and effectively probe all fuel subsidy paid by successive governments since the return of democracy in 1999, and to use any recovered proceeds of crime as palliatives to address the impact of any subsidy removal on poor Nigerians."
In the letter dated June 3, 2023, and signed by SERAP deputy director Kolawole Oluwadare, the organisation said: "There is a legitimate public interest in ensuring justice and accountability for these serious allegations," noting that "There will be no economic growth or sustainability without accountability for these human rights crimes."
SERAP said: "Your government should urgently act to follow due process of law in any policy to remove fuel subsidy, ensure that suspected perpetrators of these crimes against Nigerians are brought to justice, and full recovery of any missing public funds."
SERAP also said, "Arbitrarily removing fuel subsidy without addressing outstanding accountability issues in the alleged mismanagement of oil revenues and fuel subsidy payments would amount to punishing poverty and further impoverishing the poor while letting high-profile officials and non-state actors get away with their crimes," adding that, "Any removal of fuel subsidy should not be used as a ploy to keep the poor in poverty while those who allegedly stole oil revenues and fuel subsidy payments keep their ill-gotten wealth."
SERAP informed Mr Tinubu that, "Under Section 16(1) of the Constitution, your government has a responsibility to 'secure the maximum welfare, freedom and happiness of every citizen on the basis of social justice and equality of status and opportunity.' Section 16(2) further provides that, 'the material resources of the nation are harnessed and distributed as best as possible to serve the common good.'
"The UN Convention against Corruption and the African Union Convention on Preventing and Combating Corruption, to which Nigeria is a state party, obligate your government to effectively prevent and investigate the plundering of the country's wealth and natural resources and hold public officials and non-state actors to account for any violations.
"Specifically, article 26 of the UN Convention requires your government to ensure 'effective, proportionate and dissuasive sanctions' including criminal and non-criminal sanctions, in cases of grand corruption.
"Article 26 complements the more general requirement of article 30, paragraph 1, that sanctions must take into account the gravity of the corruption allegations."
Governor Akeredolu Not Dead–Ondo Commissioner
By Modupe Gbadeyanka
The Ondo State Commissioner for Information and Orientation, Mrs Bamidele Ademola-Olateju, has refuted reports that Governor Rotimi Akeredolu has died.
In a statement on Saturday, the Commissioner described the news as fake, though confirming that Mr Akeredolu was truly indisposed.
She said despite the Governor's state of health, he has been discharging his constitutional duties and has also been delegating some of his functions to others who are competent to discharge them.
She advised members of the public, particularly citizens of the southwest state, to disregard the rumours of the Governor's death.
"We have been inundated with calls and messages concerning the state of health of the Governor, Arakunrin Oluwarotimi Akeredolu. We had chosen to ignore this wicked fabrication until it appeared that certain persons sought to draw political mileage from the disinformation.
"Though the Governor has been indisposed, he has been attending to state matters and delegating functions to functionaries of the government when necessary.
"We enjoin the members of the public to ignore the rumour. Aketi is very much alive," Mrs Ademola-Olateju said in the statement.
Meanwhile, the Chief Press Secretary (CPS) to the Governor, Mr Richard Olatunde, has released a short video showing Mr Akeredolu watching the FA Cup final played at Wembley Stadium in England between Manchester United and Manchester City on Saturday.
The Governor watched the football game won by the blue side of the city on a large television screen.
FCFA Tasks Nigeria to Adopt Sweden's Tobacco Harm Reduction Model
By Dipo Olowookere
Nigeria has been advised to adopt the model used by Sweden to achieve Tobacco Harm Reduction (THR), which helped the European nation to reduce smoking rates, thereby promoting a healthier future.
Sweden is moving closer to becoming a smoke-free society, as over the past 15 years, smoking rates have plummeted from 15 per cent to 5.6 per cent, making it the lowest rate in Europe.
This has also put the country 17 years ahead of the European Union's target, affirming the effectiveness of the Swedish way of making reduced risks alternative products to smoking widely accessible, acceptable and affordable.
Nigeria can also achieve this feat if necessary steps are taken to work toward this, the Foundation for Consumer Freedom Advancement (FCFA) submitted.
While joining others to celebrate World Vape Day 2023 on May 30, the group said it was fully behind the fight to combat smoking charging African leaders to adopt the Swedish model to save millions of lives across the continent to transform public health outcomes and reduce the staggering toll of tobacco-related diseases.
Nigeria continues to face the devastating consequences of smoking-related diseases. The World Health Organisation, in 2022, reported that nearly 30,000 lives were lost in Nigeria due to this.
According to the Global State of Tobacco Harm Reduction, 4.1 per cent of the adult population in Nigeria are current smokers, representing approximately 4.5 million individuals.
The Global State of Tobacco Harm Reduction reports that while 7.9 per cent of men in Nigeria are current smokers, only 0.3 per cent of women smoke.
These figures underscore the urgent need for the Nigerian government to prioritize THR and learn from the Swedish model, FCFA said, attributing the success of adopting a smokeless oral tobacco product called Snus and promoting diverse alternatives to traditional cigarettes.
The organisation Sweden offered a range of reduced-risk alternatives such as e-cigarettes or vaping products and nicotine pouches, noting that these alternatives are made readily available in convenience stores, supermarkets, and tobacco stores, simplifying the transition process for smokers.
FCFA has called on the Nigerian government to prioritise Tobacco Harm Reduction, stating that through education, regulation and provision of safer alternatives, Nigeria can empower its citizens to make informed choices and transition from traditional combustible tobacco products.
The group promised to partner with "stakeholders in Nigeria to promote Tobacco Harm Reduction initiatives and work towards a smoke-free future."
Latest News on Business Post