Shell Reaffirms Support for Research, Development in Nigeria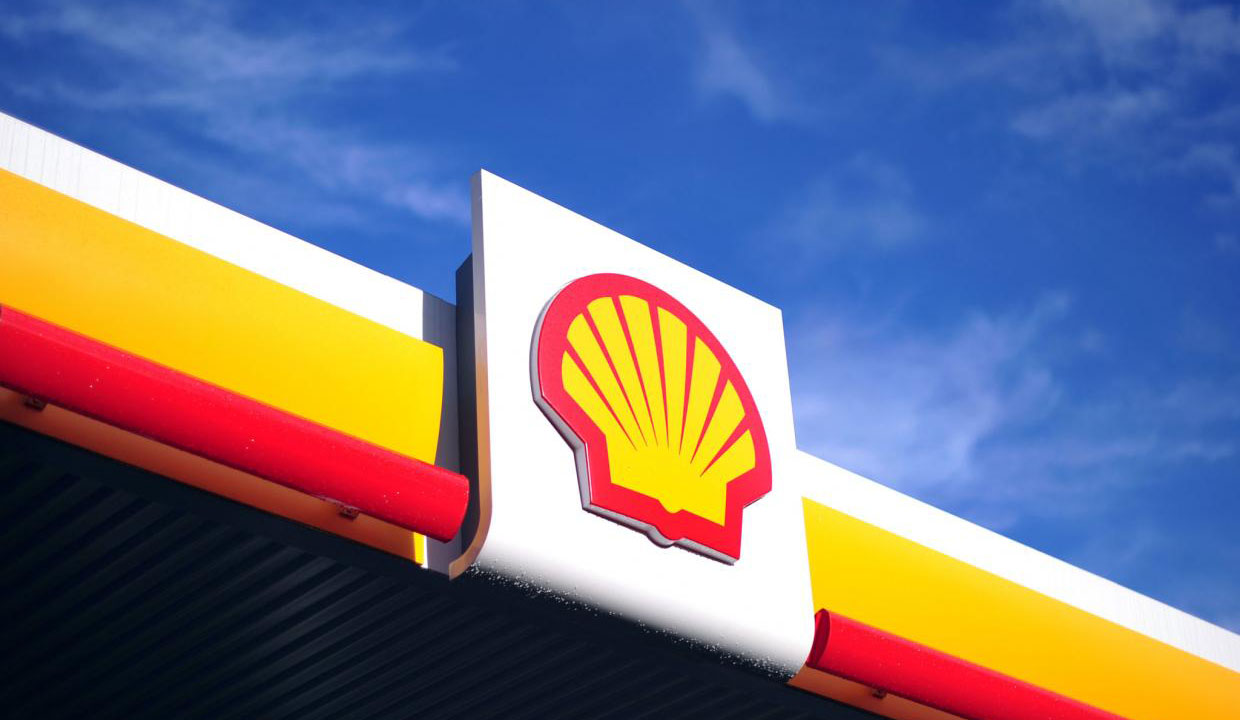 By Adedapo Adesanya
Shell has reiterated its commitment to its research and development strategy, which, according to the Managing Director of the deep-water business of Shell in Nigeria, Mrs Elohor Aiboni, aligns with the country's 10-year strategic roadmap for local content being implemented by the Nigerian Content Development and Monitoring Board (NCDMB).
According to her, Shell Nigeria Exploration and Production Company (SNEPCo) would continue to explore opportunities for collaboration with public and private sector stakeholders to enhance in-country capabilities in research and development.
Mrs Aiboni made the commitment at the just concluded second edition of the NCDMB Research and Development Opportunity Fair in Yenagoa, Bayelsa State Capital. "Research and Development have always been a very important activity in our industry and, it is a business imperative for SNEPCo both for solving problems – whether technical or operational – and for the potential for import substitution."
She said, "Collaboration is particularly significant because, without an effective and sustainable collaboration framework that keeps all stakeholders well connected, it will be near impossible to deliver results from R&D, particularly sustainable results."
She noted that for over 40 years, Shell Companies in Nigeria deliberately and strategically established strong relationships and partnerships with the academia for building and growing in-country R&D.
She listed some of the areas of partnership to include the annual Sabbatical and Research Internship programmes in Shell for Nigeria academics.
According to Mrs Aiboni, Shell companies in Nigeria have continued to expand their research and development initiatives to reposition the Nigerian oil and gas industry as an exporter of innovations.
"Thirty Nigerians from the academia joined Shell companies in Nigeria in 2020 for the Sabbatical and Research Internship programme which was the highest number of participants in the programme's history," she said.
"Since we are a global business organisation, we recognise that research thrives in world-class research institutions, intellectually rich and technology-enabled environments.
"Shell Companies in Nigeria, therefore, endowed targeted professorial chairs and two Centres of Excellence in Nigerian universities as key fulcrums in our drive to encourage R&D in Nigeria," she noted.
Shell companies in Nigeria have Centres of Excellence for postgraduate studies at the University of Benin, for Geoscience and Petroleum Engineering, and at the Rivers State University, for Marine and Offshore Engineering.
There are also Shell-endowed professorial chairs at the University of Port Harcourt (Petroleum Engineering); the University of Nigeria, Nsukka (Environmental Management and Control); the Obafemi Awolowo University (Geophysics); and the Ahmadu Bello University, Zaria (Mechanical Engineering).
She said Shell had commenced research to seek local alternatives to the importation of drilling fluids by exploring the development of Synthetic Base Fluids using materials that are available locally in Nigeria. "This is still ongoing and proudly nearing completion by the commissioned two Nigerian universities."
The NCDMB R&D Opportunity Fair featured exhibitions and technical discussions by academics and stakeholders in oil and gas on strategies for generating demand-driven research that would solve practical problems and improve exploration and production activities.
Verification of Bank of Agriculture Pensioners Begins
By Aduragbemi Omiyale
Pensioners of the Bank of Agriculture (BoA) who missed the previous verification exercises under the Defined Benefit Scheme (DBS) now have the opportunity to be verified.
This is because the Pension Transitional Arrangement Directorate (PTAD) has fixed Monday, August 22 to Wednesday, August 24, 2022, for their verification.
In a statement signed by the management of the agency, it was stated that the verification exercise is also for pensioners of other organisations who could not appear for the previous ones.
In the statement, PTAD said Bank of Agriculture pensioners and others should appear at the Afficient Event Centre located on No. 74, Sultan Road, Nassarawa G.R.A. Kano State and at the PTAD Marquee, tucked in 22 Katsina-Ala Crescent, Maitama, Abuja between 8 am and 4 pm for the three days.
PTAD emphasised that pensioners with incomplete documents should obtain a Letter of Introduction from the management of their agencies and an affidavit for the loss of documents.
The documents they are expected to present for verification include the original and photocopies of their career documents, stamped and signed BVN with a picture, one month stamped and signed bank statement, NIN or any other valid identification.
Ikeja Electric Signs Deal for Better Power Supply to Ayobo
By Adedapo Adesanya
A tripartite interconnected mini-grid agreement has been signed by Ikeja Electric Plc, Enaro Energy Limited and the Ayobo community for the provision of reliable and uninterrupted electricity supply to Ishokan Phase 1 Estate, Mercy Land Estate, and Mercy Land Phase1 residents in Ayobo, Lagos State.
The initiative is in line with the Nigerian Electricity Regulation Commission's (NERC) goal of ensuring there is a reliable and steady power supply across communities in the country through partnerships between distribution companies (DisCos) and independent power generators.
The agreement, which was signed on Wednesday at Ikeja Electric's corporate headquarters in Alausa, Lagos, will rely on the interconnected mini-grid initiative of the power sector to provide the customers with an uninterrupted power supply.
Speaking on this, Mrs Seqinah Adewunmi, the Chief Finance Officer of Ikeja Electric, who represented the Chief Executive Officer, Mrs Folake Soetan, during the signing of the agreements, stated that the initiative was a landmark in the history of the power sector in the state.
She added that those communities will be the first to experience uninterrupted power supply via a blend of grid and off-grid generation and distribution of power.
According to her, "it will demonstrate the possibility that our customers can enjoy 24 hours power supply which is in line with the core mission of Ikeja Electric to be the provider of choice wherever power is consumed."
She congratulated everyone that has been part of the process, revealing that the initiative will transform the ways in which electricity is being distributed in Nigeria.
She further stated that this initiative will set the pace for bigger things to happen as the plan is to expand to other communities within the Ikeja Electric Franchise area.
On his part, Mr Oluwaseun Smith, the Managing Director of Enaro Energy, expressed his appreciation that the project was finally coming to fruition, adding that the journey began about two and half years ago and was glad that all the efforts towards ensuring the signing of the contract were worth it.
He stated that Enaro Energy was committed to providing the necessary resources to ensure the success of the project.
Obasanjo Charges Africa to Decide Its Energy Future
By Adedapo Adesanya
Former president of Nigeria, Mr Olusegun Obasanjo, has said Africa must take charge of its own energy destiny and use its rich resource assets for the benefit of its own people.
His comments come in support of the Africa Oil Week (AOW), which is necessitated as the world scrambles to find new sources of oil and gas to meet its energy needs following Russia's invasion of Ukraine.
In this context, Mr Obasanjo noted that African countries cannot be beholden to the unrealistic ideals of the Global North for an exclusively renewables-driven economy, saying this is particularly true when the developed world is itself accepting the need for hydrocarbons.
"Like the rest of the world, Africa must follow energy policies that promote socio-economic development and sustainable hydrocarbon use," he said.
The former Head of State, who ruled Africa's largest crude oil producer from 1999 to 2007 said, "Africa is the lowest producer of greenhouse-gas emissions and needs to lift nearly half-a-billion citizens out of poverty.
"Responsible management of our hydrocarbons and investment in our economies is necessary to ensure a just energy transition and sustainable growth for our people."
The European Union (EU) had previously said it intends to cut Russian-supplied oil by up to 90 per cent by the end of 2022, and the announcement has already caused global energy costs to soar.
Africa is one of the potential new sources of energy to replace this supply, with an estimated 61 billion barrels of oil equivalent being discovered in the region over the past 10 years.
Mr Obasanjo's view aligns with that of the African Petroleum Producers Organization (APPO), which also called on member countries and other global institutions to use petroleum as a catalyst for energy security, sustainable development, and economic diversification in Africa through collaboration and partnerships.
Mr Obasanjo has been a major leader of Africa's post-colonial period, having overseen Nigeria's transition to representative democracy. Since his move out of the government sphere, he has been a senior statesman, active in defining geopolitical issues – including energy.
He also helped to shape the modern Nigerian oil industry, inaugurating policy reforms that have seen the country become an energy superpower on the African continent.
"Creating an African oil industry that benefits Africa's people needs strong policy and regulation.
"During my time in government, we launched oil-and-gas policy reforms that helped to build a modern oil and gas hub. There were many learnings that we can apply across the wider region. I look forward to discussing these opportunities for Africa."
He then called for accelerated dialogue on the sustainable development of hydrocarbons, and the role of Africa as a supplier of global energy needs.
"There has been much talk at forums such as the World Economic Forum (WEF) in Davos about a just energy transition. However, we must not allow Africa to be dictated to. The discussions at AOW will be pivotal in charting a new energy course for Africa. We will decide what is best for us," he said.
Latest News on Business Post