54Gene Launches Clinical Research Program in Nigeria
By Adedapo Adesanya
Abuja-based healthcare startup, 54gene, has launched its Clinical Program Services (CPS) division, which will provide end-to-end clinical development services, intelligence, logistics, and infrastructure and ultimately enable successful conduct of clinical trials in Africa, starting from Nigeria.
The launch comes at the same time as the appointment of 54gene as the Nigerian country partner for the International Registry of Healthcare Workers Exposed to COVID-19 (UNITY Global) Study.
In partnership with Certara, a global leader in biosimulation, the startup will provide clinical trial management oversight and support for all aspects of the study conducted in Nigeria.
54gene's Clinical Program Services division is focused on partnering with global pharmaceutical and biotechnology companies, and multilateral health organisations to discover, develop and commercialize new therapeutic and diagnostic products, the company said in a press release.
The research division is led by Mrs Kemi Williams, the Vice President of Clinical and Regulatory Affairs, who brings years of driving clinical excellence, delivering regulatory competency, and ensuring operational efficiency to the company.
On the launch of the Clinical Program Services division, 54gene Chief Commercial Officer, Mrs Jessica Rich, said, "The inclusion of Africans in clinical programs is critical to the production of medicines and health products that are more efficacious and safe for people of African descent.
"It is vital that we continue to collaborate with African researchers and institutions to generate data that meets the scientific rigour found in worldwide studies and to increase African inclusion in global studies. It is essential that more research takes place on the continent and we are ready to be part of that change.
"Alongside key partners like Certara and other important stakeholders across the continent, the UNITY Global Study is a great opportunity for some of the best clinical teams across Sub-Saharan Africa to come together and ensure outcomes of any COVID-19 studies are relevant to Africans.
"The insights generated from this program could potentially unlock breakthrough clinical discoveries that can improve health outcomes for millions of people globally."
The UNITY Global study aims to develop prevention policies based on real-world data collected from 10,000 healthcare workers in low and middle-income countries, including Pakistan, Nigeria, South Africa, Kenya, Uganda, Senegal, Zambia, and Zimbabwe.
The registry's primary objective is to examine the link between the use of preventive treatments and the occurrence of SARS-CoV-2 infection in healthcare workers providing care to patients with COVID-19.
With the nature of the virus and its impact on the global healthcare system, it is crucial to develop guidance and policies for protecting healthcare workers, who are at the frontline of combating the disease.
The registry will collect information on a weekly basis from enrollees across a 12-week period. Data collection includes medications being taken by healthcare workers, their level of exposure to COVID-19 patients, their health status, and other factors such as the use of personal protective equipment (PPE), which would likely mitigate their risk of SARS-CoV-2 infection.
In addition, the registry will record SARS-CoV-2 antibody test results. The study is funded by a grant from the COVID-19 Therapeutics Accelerator.
On his part, Mr Roman Casciano, general manager of Certara's evidence and access group added: "Healthcare workers have a high incidence of severe COVID-19 as they are repeatedly exposed to individuals infected with SARS-CoV-2.
"With limited evidence on the effectiveness of the preventative measures and treatments currently being used, collaborating with key partners such as 54gene is invaluable for expanding the current body of research."
"Through our country partners' support and findings from the registry, we hope to provide meaningful data to inform decision making that will help protect healthcare workers worldwide battling COVID-19 on the frontlines."
500 Volunteers Undergo Training as 3rd BOSKOH Begins
By Modupe Gbadeyanka
Over 500 volunteers underwent a training programme over the weekend at the Adeyemi Bero Hall, Alausa Secretariat, Ikeja, Lagos.
The exercise was part of activities lined up for the 3rd Babajide Olusola Sanwo-Olu & Kadiri Obafemi Hamzat Healthcare Mission International (BOSKOH).
BOSKOH is a free medical and wellness outreach that includes surgeries for all Lagosians in need of it and this year's edition is themed Jigi Bola Relaunch.
Speaking at the training, the wife of the Lagos State Governor, Mrs Ibijoke Sanwo-Olu, thanked the BOSKOH team and its leadership for being at the forefront of providing healthcare to Lagos residents.
The First Lady, who was represented by the Permanent Secretary, Lagos State Independent Electoral Commission (LASIEC), Mrs Bandele Sinatu Fadipe, also commended the volunteers for being vessels for bringing assistance to the people.
In her welcome address, the Executive Director of BOSKOH Lagos HMI, Mrs Nike Osa, commended Governor Sanwo-Olu and his deputy for the initiative.
She added that the mission's focus is to ensure that people unable to afford medical care get treatment free through its immediate intervention.
Mrs Osa also charged the volunteers to give their best during the outreach, commencing later this month, assuring that they would get all their benefits.
The Executive Director further disclosed that the 2021 edition will be digitally driven to make patient registration and record-keeping seamless.
The participants were trained on volunteering and the essential qualities of a volunteer, infection prevention control during COVID and Community Entry and Engagement rudiments.
The session also had Mental Health Awareness advocates who trained the volunteers on the importance of healthy mental living and the use of the newly developed BOSKOH HMI Application.
Nigeria to Get 3.92m Extra COVID-19 Vaccine Doses
By Adedapo Adesanya
As the country starts its second phase of coronavirus vaccination, Nigeria is set to receive 3.92 million extra doses of the Oxford/AstraZeneca vaccine latest in early August.
This was disclosed by the Executive Director of the National Primary Health Care Development Agency (NPHCDA), Dr Faisal Shuaib, at the briefing to update Nigerians on the status of COVID-19 vaccination.
Although an exact date that the country will take delivery of the vaccine was not given, he confirmed that, "We now have information that Nigeria will get 3.92 million doses of Oxford/AstraZeneca by end of July or early August."
"As we receive additional information on the exact dates in August, we will provide an update regarding timelines and details of this," he added.
The NPHCDA boss noted that the agency has held town halls in the North Central and North East regions of the country, stating that while efforts to ensure the supply of safe and effective COVID-19 vaccines were ongoing, the Presidential Steering Committee (PSC) would hold its planned meeting with stakeholders in the south-south region and the larger communities on COVID-19 vaccination on the course of the week.
Mr Shuaib stressed that the NPHCDA was fully committed to going to communities to discuss directly its vaccine effort, the importance of staying safe and protected against COVID-19, and answering the questions people have.
"We have been really grateful for the high levels of participation and interest in these events. We are confident that through continued awareness-raising, we will be able to keep communities safe and healthy," he said.
The head of NPHCDA raised an alarm that there has been a rise in COVID-19 cases in several African countries recently and called on all Nigerians to continue to take precautions to prevent the spread of the disease.
According to him, wearing a face-covering over the nose and mouth in public spaces can save lives, pointing out that a curfew remains in place from midnight until 4 a.m. every day.
Mr Shuaib added, "Indoor gatherings must be limited to 50 people, and are only permitted if all attendees abide by social distancing and wear face masks.
"And the government has introduced restrictions on incoming travel from high-risk countries and quarantine requirements to keep Nigerians safe. With a virus like COVID-19, we each must do our part to keep our communities safe."
Like other African countries, Nigeria is struggling with a lack of supply and inadequate healthcare infrastructure for a rapid mass rollout.
Another factor is vaccine hesitancy rooted in misinformation and falsehood.
The World Health Organisation (WHO) said last week that about 90 per cent of African countries would miss a September target to vaccinate at least 10 per cent of their populations.
As of Tuesday, Nigeria had 167,078 confirmed cases of COVID-19 and 2,117 deaths. Experts say those figures probably understate the extent of the outbreak, given low testing rates.
Natural Treatments For Erectile Dysfunction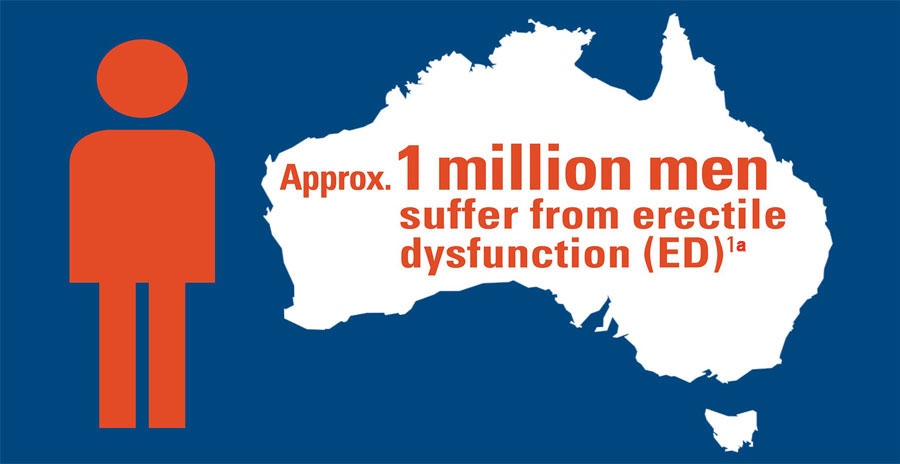 Also known as impotence, erectile dysfunction is a medical condition that causes men to not be able to get or keep a strong enough erection in order to be able to perform sexually.
Other symptoms of the condition include diminished sexual libido. Although these things are common from time to time in most men, where it happens continuously for weeks or months, this is when it is erectile dysfunction.
When visiting your doctor about erectile dysfunction, it is likely that they will offer you treatment in the form of penile implants, penis pumps, surgery, and oral medication in order to find a solution to the problem.
However, some men prefer to go down the route of trying more natural remedies first to try and tackle their problems in the bedroom department.
Acupuncture
Although the evidence is not quite a clear cut, it is believed that the practice of inserting needles into the body can help you to not only get a strong erection but also bring back your desire to want to have sex in the first place. Providing that the practitioner is fully trained and licensed, the risk of receiving acupuncture is very low.
Rhodiola Rosea
This is a flowering plant that occurs naturally across the arctic areas of North America, Asia, and Europe and has been shown to be helpful for the treatment of erectile dysfunction.
In scientific studies, it was responsible for male participants having a much greater sexual function. In addition to this, the herb can also reduce fatigue and improve energy levels. However, more research is required in order to fully understand how it works and if long term use is safe.
Lifestyle Change
Making simple but permanent changes to your lifestyle can actually seriously impact how severely erectile dysfunction impacts you. This includes doing things such as losing weight and exercise more often.
Limiting the amount of alcohol that you drink and the number of cigarettes that you smoke also has an impact. There are also certain foods, such as pistachios and cocoa, which are great for boosting your sexual performance.
Yohimbe
A supplement that is an extract from a specific tree found in Africa, Yohimbe has shown positive signs in improving men's sexual performance.
However, because of the possible side effects that there may be from its use, you will struggle to find it as a recommendation for erectile dysfunction.
Some of the side effects include tremor, irritability, increased heart rate and increased blood pressure. For these reasons, it is important to check with your doctor before using it.
Panax Ginseng
Known as the herbal form of viagra, Panax ginseng comes backed up with lots of good research about its ability to help those men who suffer from erectile dysfunction.
The herb is most effective for those men who have metabolic syndrome and a high number of lipids within their blood.
Additionally, it is also good for improving lung function and increasing blood flow, meaning that it is useful for other diseases.
Latest News on Business Post