DPR Lauds Oil and Gas Industry Pandemic Management
By Adedapo Adesanya
The Department of Petroleum Resources (DPR) has said the Nigerian oil and gas industry performed above the global average in the management of the coronavirus pandemic in their areas of operations in the country.
The DPR explained that the relative success was the result of the collective sacrifices of industry stakeholders in implementing enhanced measures of the recent circulars issued by it in line with the guidelines of the World Health Organisation (WHO) and the Nigeria Centre for Disease Control (NCDC).
This was disclosed by its Head of Public Affairs, Mr Paul Osu, in an updated notice to oil and gas stakeholders titled Re: Management of COVID-19 Outbreak – Update 5.
The department said by the same token, it was continually monitoring key indices across the industry vis-à-vis national outlook and regional/ global spread of the deadly virus.
"Accordingly, whilst recognising our modest achievements, we cannot rest on our oars given that we belong in a peculiar industry which is also the live wire of the national economy.
"Consequently, we wish to reiterate that the contents of our earlier circulars (DPR/1160/A/Vol.II/48 dated 20th March 2020, DPR/1160/A/Vol.II/49 dated 23rd March 2020, DPR/1160/A/Vol.II/53 dated 22nd April 2020, DPR/1160/A/Vol.II/54 dated 30th April 2020) are still relevant.
"These include the requirements on offshore rotation cycle, for maintenance of transit centres and on COVID-19 testing prior to embarkation, amongst others.
"Other company-specific measures (not in conflict with the afore-mentioned DPR Guides) may be implemented subject to the department's consent," DPR said.
The agency, however, stated that it was imperative to reiterate that the collaboration of both industry unions -the Petroleum and Natural Gas Senior Staff Association of Nigeria (PENGASSAN) and the National Union of Petroleum and Natural Gas Workers (NUPENG) were crucial in the continued implementation of the modified rotation schedule and other measures, especially in the face of the resurgence of the virus in many parts of the world.
The DPR also enjoined the unions to sustain the same cooperative spirit with their respective management whilst each company should ensure work-life balance was maintained, provision of a conducive work-place environment and timely payment of all remunerations and allowances to employees.
"None of the above measures should be an excuse for staff redundancy as we all work together through this challenging period.
"The department assures you of its continuous support and the implementation of measures to reduce the impact of COVID-19 on your operations," it added.
AXA Mansard Offers Mobile Health Insurance via Airtel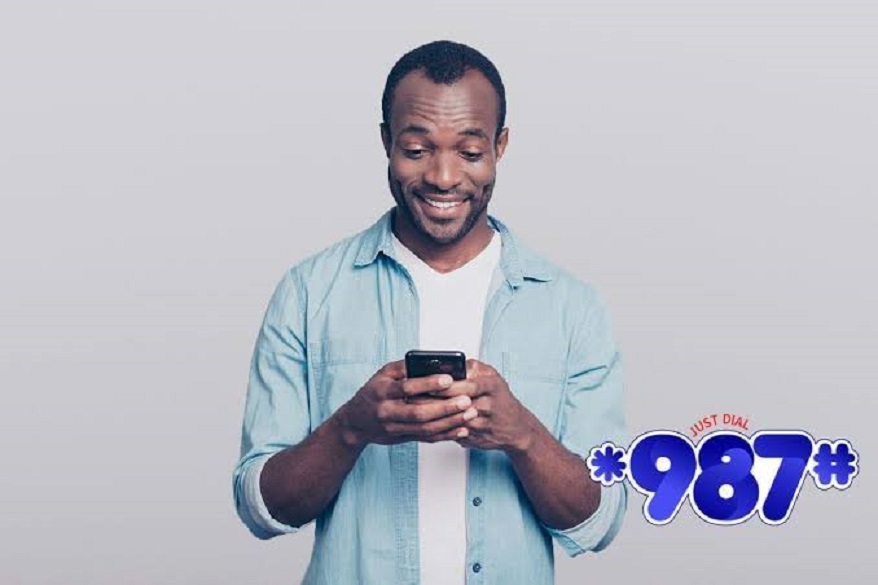 By Aduragbemi Omiyale
Buying a health insurance policy has now been made easier by a leading telecommunications services provider, Airtel Nigeria, as a result of a strategic partnership with a foremost healthcare service provider, AXA Mansard Insurance Plc.
The collaboration between both organisations is aimed to deepen access, participation and enrolment in health insurance for more Nigerians.
Business Post gathered that with the deal, customers can now simply dial *987*7# on their Airtel number to enrol for affordable and robust mobile health insurance plans from AXA Mansard.
It was learned that this initiative is in response to the federal government's goal, through the National Health Insurance Scheme, to provide easy access to healthcare for all Nigerians by leveraging on the USSD channel, an easy-to-use and interactive platform.
"Airtel Nigeria is always exploring innovative ways and platforms that will make life easier, more meaningful and more enjoyable for Nigerians.
"With this initiative, we are not just delivering bespoke health insurance services to the doorstep of more people, we are also leading a quiet revolution that will drive and deepen health insurance inclusion by removing the many barriers that have hitherto excluded many well-meaning Nigerians from participating in the sector," the Head of Mobile Financial Services at Airtel Nigeria, Mr Muyiwa Ebitanmi, said.
Insurance penetration in Nigeria is still low and this is because of various factors like implementation of health insurance schemes, low level of awareness, affordability, ineffective distribution systems and inefficient payment models.
The partnership between Airtel Nigeria and AXA Mansard is aimed at solving these challenges and assisting Nigerians to access a viable health insurance scheme as subscribers will have access to over 1,000 hospitals nationwide for quality healthcare services.
Malaria cover, inpatient, outpatient, specialist medical consultations, immunizations, family planning, ambulance services, dental care and more are some of the covers provided in the AXA Mansard Health plans.
"Our research has shown the value and importance of having a health insurance plan to the public especially for the emerging customers in the country, but for many reasons, the uptake of insurance products has been low," the Head of Emerging Customers and Digital Partnerships Group at AXA Mansard, Mr Alfred Egbai, commented on the transaction.
He further said, "In order to mitigate these challenges and satisfy the health needs of the retail consumer whilst also encouraging the uptake of health insurance in the country, we have partnered with Airtel Nigeria to provide a solution that gives users a convenient way to purchase and manage their AXA Mansard micro-insurance plans.
Helium Health Extends Footprint to Kenyan Market
By Adedapo Adesanya
Nigerian startup, Helium Health, an electronic medical records (EMR) and hospital management information (HMI) systems provider, has announced the launch of its full suite of products and services in Kenya.
This is coming more than a year after the startup closed a $10 million Series A funding round in May 2020 to expand its services in both new and existing markets, launching operations in East, North, and Francophone West Africa.
Now, moving into East Africa with a Kenyan launch, the company has entered into a partnership with three local providers, including Philips Healthcare Technologies.
Speaking on the development, Mr Tito Ovia, co-founder of Helium Health said, "We have been planning to expand into Kenya's thriving health-tech sector since last year.
"So, we're very excited to be hitting the ground running in 2021, already working with three new local partners to help improve efficiencies and provide a better service to patients.
"We believe there is a great opportunity to harness cutting-edge technology to help improve the way healthcare data is gathered and managed across Africa, so partnering with like-minded healthcare providers and facilities in Kenya is an excellent fit for us."
The Country Manager for Helium Health Kenya, Jean Kyula, a former National Health Service (NHS) doctor in the UK added, "We are confident that we can play a major role in supporting both Kenya's public and private healthcare sectors.
"We are delighted to announce that we are open for business, already working with three new partners in Nairobi, and rolling out in Uganda and Liberia.
"The COVID-19 pandemic has highlighted the critical role of technology in healthcare, and the need to keep building better systems, develop more remote access solutions, and improve efficiencies in our healthcare sector, so we're looking forward to working with more partners, doctors, hospitals, and clinics as we move forward."
Launched in 2016 by three entrepreneurs, Adegoke Olobusi, Tito Ovia and Dimeji Sofowora, Helium Health offers a full suite of products covering the complete healthcare value chain, from Electronic Medical Records (EMR), and Hospital Management Information (HMI) Systems, to credit and telemedicine products.
Over 300 healthcare providers and 5,000 health professionals in Nigeria, Senegal and Ghana currently use Helium Health's technology.
500 Volunteers Undergo Training as 3rd BOSKOH Begins
By Modupe Gbadeyanka
Over 500 volunteers underwent a training programme over the weekend at the Adeyemi Bero Hall, Alausa Secretariat, Ikeja, Lagos.
The exercise was part of activities lined up for the 3rd Babajide Olusola Sanwo-Olu & Kadiri Obafemi Hamzat Healthcare Mission International (BOSKOH).
BOSKOH is a free medical and wellness outreach that includes surgeries for all Lagosians in need of it and this year's edition is themed Jigi Bola Relaunch.
Speaking at the training, the wife of the Lagos State Governor, Mrs Ibijoke Sanwo-Olu, thanked the BOSKOH team and its leadership for being at the forefront of providing healthcare to Lagos residents.
The First Lady, who was represented by the Permanent Secretary, Lagos State Independent Electoral Commission (LASIEC), Mrs Bandele Sinatu Fadipe, also commended the volunteers for being vessels for bringing assistance to the people.
In her welcome address, the Executive Director of BOSKOH Lagos HMI, Mrs Nike Osa, commended Governor Sanwo-Olu and his deputy for the initiative.
She added that the mission's focus is to ensure that people unable to afford medical care get treatment free through its immediate intervention.
Mrs Osa also charged the volunteers to give their best during the outreach, commencing later this month, assuring that they would get all their benefits.
The Executive Director further disclosed that the 2021 edition will be digitally driven to make patient registration and record-keeping seamless.
The participants were trained on volunteering and the essential qualities of a volunteer, infection prevention control during COVID and Community Entry and Engagement rudiments.
The session also had Mental Health Awareness advocates who trained the volunteers on the importance of healthy mental living and the use of the newly developed BOSKOH HMI Application.
Latest News on Business Post