HealthPlus Launches Digital Prescription Website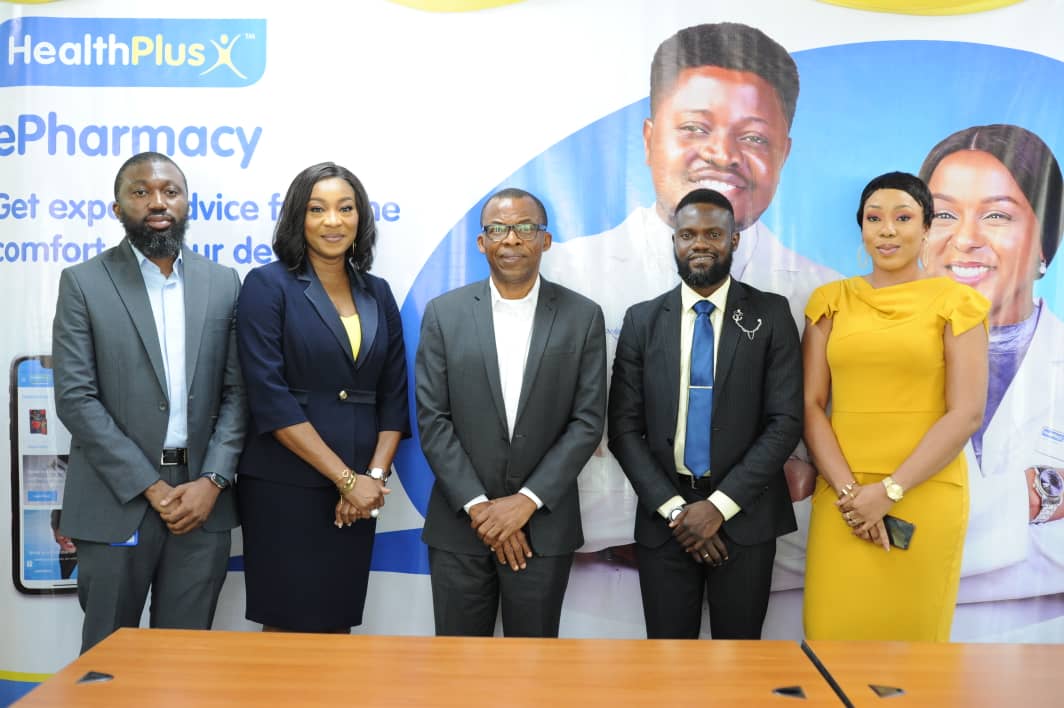 By Aduragbemi Omiyale
A game-changing application that will facilitate the interaction between patients (customers) and health-service providers nationwide has been launched by HealthPlus.
The first integrative pharmacy in Nigeria announced that it has introduced West Africa's first-ever ePharmacy and digital prescription website, https://www.healthplusnigeria.com and for a limited period, customers can access up to 10 per cent discount on selected items.
With this, patients located anywhere in the country and indeed anywhere in the world can get a prescription from a certified pharmacist and have the medicines delivered promptly.
This marks a big step in the democratization of health in Nigeria and provides unprecedented healthcare access for Nigerians in all geographical locations.
The HealthPlus ePharmacy is attributed to a rise in the number of internet consumers, increased access to web-based and online services, and the rising implementation of e-prescriptions in hospitals and other healthcare services.
With 108 million internet users in Nigeria and an estimated 120 million mobile phone holders, HealthPlus is now able to connect more Nigerians to qualified pharmacists and fast track the provision of efficient health care.
In a statement by the Chief Transformational Officer at the launch of this unique service, Mr Chidi Okoro, remarked that, "Pharmacists are the first point of care for many Nigerians and are critical to ensure access to essential drugs.
"The HealthPlus ePharmacy platform is following the mission to enhance access to wholesome medicines and good pharmacy care services. Customers can now access professional pharmacists online from the comfort of their homes using mobile devices."
Nigeria is also severely underserved in the aspect of pharmacy stores locations. Only 25 per cent of Nigeria's local governments have any sort of pharmacy. That means, 70 per cent of Nigeria's local government areas have no access to a pharmacist.
Mr Okoro pledged that, "HealthPlus will help bridge this gap. Furthermore, Nigeria has one of the lowest productivity rates in the world. This is due to absenteeism and inadequate health care. If more Nigerians have access to health and we take a more proactive approach, productivity will increase significantly.
"In keeping with its commitment to raise the standard of care, provide safe access to wholesome medications and reduce wait times, HealthPlus is utilizing the latest technology to consolidate the compendium of care and expand our vision to our customers' mobile devices."
Ernest Eguasa, CFO HealthPlus Limited added that "this is a very exciting offering that combines technology and the capabilities of fast-growing sector dynamics of Healthcare and e-commerce in synergy to deliver high-quality customer-centric customer patient care.
"It gives our customers a channel to conveniently get a wide array of their medical needs with the added benefit of One-on-One pharmaceutical consulting through our bespoke Chat with a Pharmacist functionality that ensures patients are getting exactly what they require for their optimum health."
Afsane Jetha, Managing Partner & CEO Alta Semper and HealthPlus's private equity partner stated that "Healthcare in Africa is at an inflexion point and has proven its ability to leapfrog traditional business models; it is becoming more consumer-focused and precision-driven. With this technology and platform, we are increasingly focused on preventative care and patients' well-being, in providing access at their fingertips and the last mile."
HealthPlus's commitment to superior quality at reasonable cost maintains the Company's vision to be West Africa's most trusted healthcare retail brand, Zachary Fond, Managing Director at Alta Semper also remarked, "HealthPlus is at the forefront of being able to respond to this industry evolution, given the strength of the Company's brand and its growing footprint nationally, we plan to dedicate further efforts to transformative initiatives aimed at integrating end-to-end healthcare services for our customers".
NAFDAC Stops Registration of Alcoholic Drinks in Sachet, Bottles
By Adedapo Adesanya
The National Agency for Food and Drug Administration and Control (NAFDAC) has stopped the registration of new alcoholic drinks in sachet, small volume PET and glass bottles above 30 per cent ABV (alcohol by volume).
This information was contained in a statement issued on Monday in Abuja by the Director-General of NAFDAC, Mrs Mojisola Christiana Adeyeye.
She disclosed that the ban followed the recommendation of a high powered committee of the Federal Ministry of Health and the agency.
The NAFDAC chief added that this also followed other recommendations from Federal Competition and Consumer Protection Commission (FCCPC) and Industry represented by the Association of Food, Beverages and Tobacco Employers (AFBTE), and the Distillers and Blenders Association of Nigeria (DIBAN) in December 2018.
"In a decisive move to reduce availability and curb abuse of alcohol in the country, NAFDAC has stopped the registration of alcohol in sachet and small volume PET and glass bottles below 200ml amidst other stringent regulatory measures," the statement reiterated.
According to her, NAFDAC will ensure that the validity of the renewal of already registered alcoholic products in the affected category will not exceed the year 2024.
She explained that manufacturers of low volume alcohol beverages (200ml) with satisfactory laboratory reports, which were already submitted to NAFDAC for registration before this decision have been directed to reformulate their products to stipulated standards free of charge.
According to her, the Distillers and Blenders Association of Nigeria was also given a matching order to embark on intensive nationwide sensitization campaigns against underage consumption of alcohol by adolescents below the age of 18 years in the bid to stem the tide of alcohol abuse in the country.
She explained that the producers of alcohol in sachets and small volume agreed to reduce production by 50 per cent with effect from January 31, 2020, while ensuring the products are completely phased out in the country by  January 31, 2024.
"Even as we grapple with the containment of COVID-19 pandemic, NAFDAC is resolutely committed to the strict implementation of the regulations and regulatory measures towards safeguarding the Health of Nigerians particularly the vulnerable youths against the dangers of reckless consumption of Alcohol," the NAFDAC DG noted.
FG Strengthens Efforts to Combat Lassa Fever Outbreak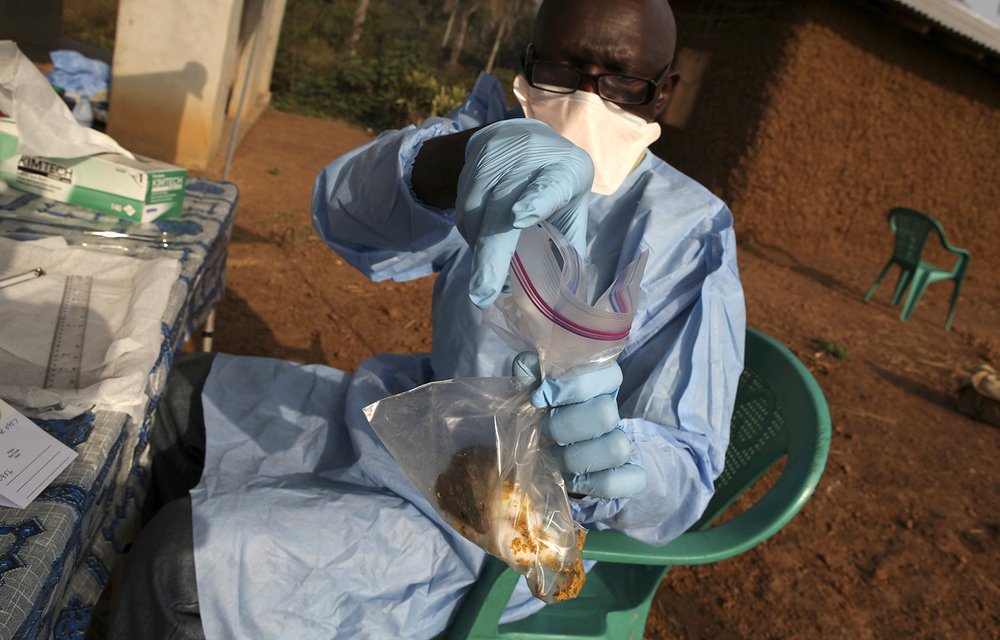 By Adedapo Adesanya
The federal government through the Ministry of Environment has strengthened responses to the current Lassa fever outbreak in the country as cases continue to rise.
In a statement signed by the Director of Press in the Ministry of Environment, Saghir el Mohammed, it was stated that the most recent situation report from the Nigeria Centre for Disease Control (NCDC) on January 16, 2022, indicated that the country recorded 96 confirmed cases and 11 deaths from January 3 to January 16, 2022, in 27 local government areas across 11 states.
These states are Bauchi, Edo, Ondo, Benue, Taraba, Kaduna, Plateau, Kogi, Cross River, Ebonyi and Oyo.
The NCDC added that 510 confirmed cases and 102 deaths occurred from January 2021 to January 2, 2022.
The statement revealed that activities on environmental health and sanitation response to the Lassa fever outbreak in the country have been put in place.
Mr Mohammed noted that the Minister of State for the Environment, Ms Sharon Ikeazor, has already embarked on environmental health and sanitation response campaign in 11 states of the federation to ensure improvement in environmental sanitation of premises, abatement of the nuisance, rodent control, food hygiene and safety.
Ms Ikeazor, while noting that Nigeria was currently experiencing an increasing number of reported Lassa fever cases across the country, revealed that before the recent outbreak, the ministry had taken proactive measures to improve the overall sanitation and hygiene situation in the country by establishing sanitation desks in all the 36 states of the federation and the FCT to ensure proper monitoring and proactive measures on environmental health issues and concerns.
She said: "This is in addition to the setting up of Environmental Health Surveillance Systems (EHSS) designed to strengthen cooperation between the states and federal government on environmental health and sanitation issues, which would aid information/data gathering and sharing between the federal, state and local governments.
"They are also involved in prevention and containment activities including surveillance/monitoring and reporting of Lassa fever cases and other environmental determinant diseases to the Federal Ministry of Environment. The Sanitation Desks are being replicated in all the 774 LGAs in the country."
The Minister added that the ministry, over the years, had collaborated with the NCDC, World Health Organisation (WHO) and other stakeholders to carry out activities to prevent and contain the perennial Lassa fever outbreaks in Nigeria.
She stated that the ministry's environmental health officers, in collaboration with sanitation desks in the states and local government environmental health officers, are currently in the field implementing environmental sanitation response activities in Lassa fever affected states.
"As a ministry, we remain committed to our mandate of pest and vector control in Nigeria. To this end, we are entrenching sustainable programmes focusing on eliminating and reducing breeding avenues for disease vectors which involve fostering collaboration with relevant stakeholders.
"Furthermore, we shall continue to develop the capacity of Environmental Health Practitioners in the federal, state and local government jurisdictions. State Ministries of Environment are hereby enjoined to develop a comprehensive Lassa fever prevention programme that will include rodent infestation survey and deratisation," Ms Ikeazor stated.
She, however, assured the general public that the ministry remained committed to ensuring that the environment would remain clean, healthy and safe for all.
Lassa fever virus is transmitted by rodents (rats), which could be found in our environment including homes, motor parks, offices and even places of worship. This contributes largely to the risk of spread that occurs in Nigeria and other countries with similar ecological factors.
The Minister, therefore, called on members of the public to keep their surroundings clean, keep food away from rodents, store grains and other foodstuffs in rodent-proof containers and cook all foods thoroughly before consumption.
She also advised residents to block rat hideouts, carry out deracization, put an end to the practice of eating rats, dry farm produce in hygienic manners by refraining from drying crops on the ground where rodents could freely run through; as Lassa fever is often associated with poor sanitary and hygiene practices with cases being recorded all year round.
Lagos Calls for Caution as COVID-19 Fourth Wave Ends
By Adedapo Adesanya
The Lagos State Government has announced the end of the fourth wave of the coronavirus pandemic in the state following the consistent decrease in cases over a period of time.
The state's Commissioner for Health, Professor Akin Abayomi disclosed this through his verified Twitter account @ProfAkinolaAbayomi over the weekend, while giving the state's COVID-19 update for the week ended January 20.
The state had on December 7 announced the beginning of the fourth wave as the daily infection figure from the virus spiked.
Prof. Abayomi said that there was a reduction in positivity rates of COVID-19 infection from 29.3 per cent recorded on December 21, to 1.9 per cent as of January 20.
According to him, bed capacity utilisation now stands at two per cent, and the fatality rate stands at 0.71 per cent, which indicated that the COVID-19 fourth wave has ended.
The Commissioner said that 46 new infections were confirmed on the reported date, increasing the number of COVID-19 infections in the state to 98,284.
He noted that 1,023,203 sample tests had been conducted since the inception of the pandemic in the state.
Mr Abayomi advised residents to get vaccinated and continue to adhere to non-pharmaceutical interventions to further reduce the spread of the virus.
In another interview with Channels Television, he confirmed the result saying, "We are now out of the fourth wave, we don't know what will happen next.
"But we want to be prepared and the State Governor has said that we need to hit certain targets this year, so we are going to go back to the drawing board because there's a little bit of vaccine hesitancy in Lagos.
"We really need to look at how to encourage Lagosians to accommodate taking these vaccines. We know that vaccines are effective in terms of reducing your vulnerability to severe illness from Covid.
"It doesn't so much protect you from Covid but it protects you from getting extremely unwell or even dying and that's exactly what we want in Lagos: we don't want people to get sick and die. You can catch a cold or Covid, but we want you to recover.
"In this fourth wave, most people were managed at home, because the Omicron variant didn't seem to affect the lungs as badly as the Delta variant."
Latest News on Business Post