Maiyegun Backs Establishment of African Medicines Agency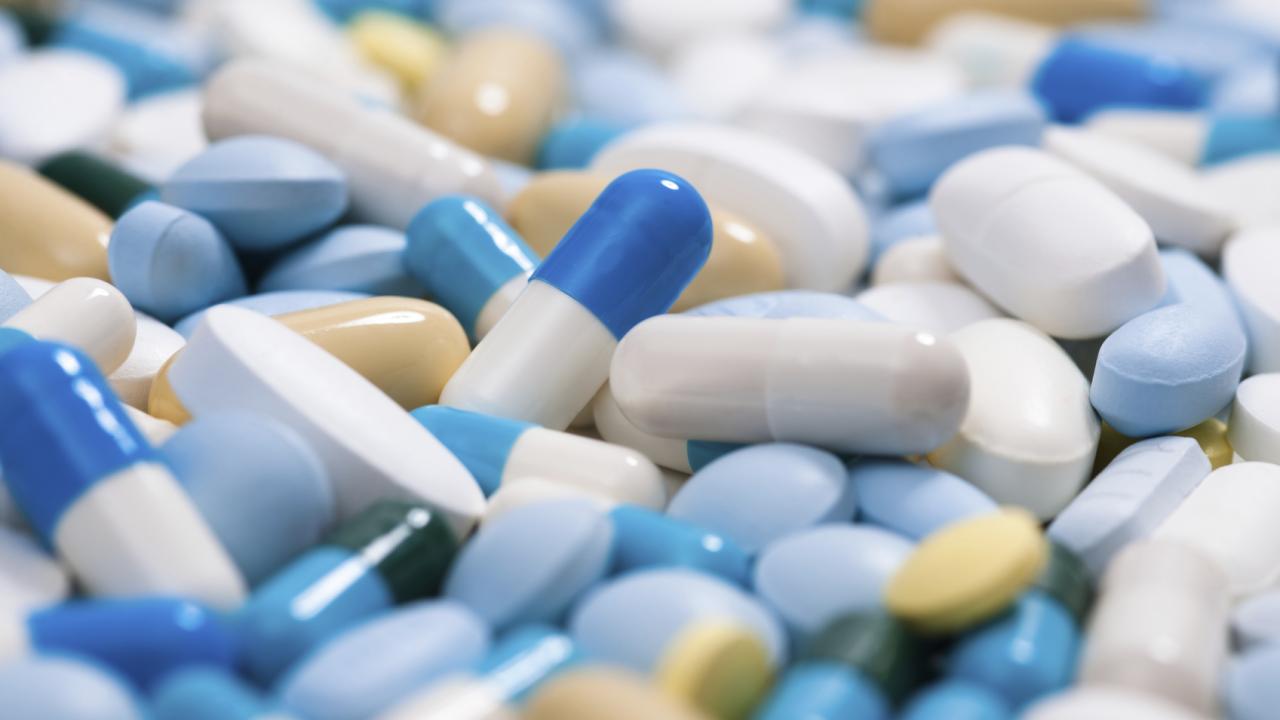 By Dipo Olowookere
The need for African countries to work together for the establishment of the African Medicines Agency (AMA) has been emphasised by the African Union Commission (AUC) Director for Social Affairs, Mr Olawale Maiyegun.
He also said representatives of AU member states and Regional Economic Communities (RECs) must review the legal and institutional frameworks and business plan to make this a reality.
According to him, this process comes at the right time as it fits into the bigger context of the Continental Free Trade (CFT) and aligns with the AU vision for continental integration, free trade zones and free movement of African people.
"At the end of this meeting, we should have cleaned-up versions of these key AMA documents that will be ready for consideration by the Specialized Technical Committee on Health, Population and Drug Control in March 2017 in Addis Ababa, Ethiopia," Mr Maiyegun emphasised.
Mr Maiyegun, who was speaking at the official opening of the first AMA consultative meeting in Johannesburg, South Africa, which took place from February 20 – 22, 2017, said this would go a long way to boost the continent's economy.
The meeting was attended by legal personnel and medicines regulators from AU member states, representatives from the RECs, AMA Task Team members and joint Secretariat of AMA Task Team comprised of the NEPAD Agency, World Health Organisation (WHO) and AUC.
During the meeting, NEPAD Agency Head of Health Programmes, Mrs Margareth Ndomondo-Sigonda said that Africa needs strong institutions that can address the challenges of access to quality, safe and efficacious medical products.  She pointed out that the establishment of the AMA is a very important step in this direction.
"AMA will also contribute to establishing an enabling environment for the development of the pharmaceutical industry and lead to better coordination of different partners and stakeholders undertaking medicines regulatory strengthening and harmonisation efforts on the continent," Mrs Sigonda explained.
WHO Head of Liaison Office to the AU and Economic Commission for Africa (ECA), Dr Innocent Ntaganira reminded participants that WHO has been involved in this process from the beginning and contributed to efforts that led to where we are now.
The first ever African Health Ministers' meeting that was jointly convened by WHO and the AUC in Luanda in April 2014 had adopted the milestones towards establishment of the AMA.
"This is an important meeting to WHO because it will add value to the efforts towards strengthening medicines regulation and harmonisation, which is one of the key pillars of health systems," Dr Ntaganira said.
Stanbic IBTC Pushes for Innovative Financing Solutions for Healthcare
By Modupe Gbadeyanka
The healthcare industry in Nigeria can compete with others in advanced countries if stakeholders work together to create innovative financing solutions.
The Head of Specialised Sectors at Stanbic IBTC Bank, Ms Jane Ike-Okoli, said the market is big enough to attract more investors.
A few days ago, Business Post reported that a global research firm, Agusto & Co, projected that an increased foreign interest would drive growth in Nigeria's healthcare system, especially through the acquisition and establishment of health facilities in the medium term, helping to bridge the healthcare infrastructure deficit estimated at $82 million.
For Ms Ike-Okoli, this goal can be achieved as Nigeria is Africa's largest healthcare market. She said the country only needs an effective collaboration among stakeholders to boost the sector.
Speaking during the panel session at the Medic West Africa Conference, Ms Ike-Okoli argued that effective collaboration between the financial industry and healthcare organisations was key to advancing Nigeria's health sector.
She also mentioned that the sector is yearning for innovative financing solutions to address the nuances of lending to healthcare businesses.
"Nigeria is Africa's largest healthcare market, and despite this, we have inadequate healthcare infrastructure, which gives rise to weakened health systems.
"It is in response to this that Stanbic IBTC has decided to partner with key players in the healthcare sector to improve access to healthcare finance and provide robust yet flexible funding options for healthcare businesses and providers.
"Our healthcare solutions are tailor-made for players in the sector who need working capital to expand healthcare operations, acquire medical equipment, facilitate medical research, and grow their healthcare businesses.
"One of such solutions is the recently launched unsecured short-term loan with a 12-month tenor, which is aimed at directly supporting providers with funds to improve their offerings and, by extension, grow the healthcare sector in Nigeria," she stated.
Other panellists featured at the event included Dr Folabi Ogunlesi, Managing Partner Vesta Healthcare; Dr Idorenyin Oladiran, Medical Consultant, Human Resources, MTN Nigeria; Dr Leke Oshunniyi, CEO, Health and Managed Care Association of Nigeria (HMCAN) and Professor Akin Abayomi, Commissioner of Health, Lagos State.
Pharmaceutical Company Introduces Affordable Blood Tonic for Nigerians
By Aduragbemi Omiyale
The harsh economy in Nigeria caused by high prices of items amid low purchasing power has made it difficult for Nigerians to afford the basic needs of life, especially drugs to replenish their body system.
As a result, the rate of suicide triggered by depression and others has increased. Also, the number of people falling sick in the country has skyrocketed.
But things may soon change for the better as a pharmaceutical firm, Sterling Biopharma Limited, has introduced a new product called Fejeron Blood Tonic into the Nigerian market to support the country's about 66.8 per cent economically active population.
Fejeron Blood Tonic contains iron, Vitamin B12 and folic acid, all essential components that help to facilitate adequate blood supply and replenishment to the body with vital vitamins while enabling a strong immune system.
"Fejeron Blood Tonic is the latest proof of our commitment to this mission. Despite its premium quality, Fejeron, at the moment, is one of the most affordable blood tonics you will find in the Nigerian pharma market, and this is deliberate. All Nigerians should be able to take care of themselves," the chief operating officer of Sterling Biopharma, Mr Adebayo Adepoju, said at the unveiling of the product in Lagos on Thursday, September 15.
He said the drug was formulated due to the nature of stress and fatigue that Nigerians encounter daily, which requires that their physical and mental well-being is well supported to function at its best.
"At Sterling Biopharma, we believe that everyone deserves to be able to buy simple prescription drugs without breaking the bank. This is why from the moment we entered the Nigerian market. With our wide range of products, we have made our intentions clear, and that is to make quality pharmaceutical products affordable for all Nigerians," he stated.
Since its market introduction, Fejeron has quickly become one of the well-sought-after new brands in the pharmaceutical category. The Product Manager, Olumide Ogunremi, linked the warm embrace of the product to its quality and appeal to the needs of Nigerians.
"The quick acceptance of Fejeron Blood Tonic in Nigeria is not surprising. The enthusiasm to try out the product and the return purchases across the biggest pharmaceutical markets in Nigeria validate the quality of the product and timeliness of its emergence."
On what makes Fejeron Blood Tonic unique, Mr Ogunremi promised that both the young and old would love the taste of Fejeron, adding that extra effort has also been put into ensuring that the product has fewer chances of causing common side effects like metallic after-taste, staining of the teeth; constipation, diarrhoea, nausea and others.
Agusto Foresees More Foreign Investments in Nigeria's Healthcare System
By Adedapo Adesanya
Global research firm, Agusto & Co, has forecast that an increased foreign interest will drive growth in Nigeria's healthcare system, especially through the acquisition and establishment of health facilities in the medium term.
Agusto said in a report that these foreign investments would help the country bridge the healthcare infrastructure deficit estimated at $82 million.
According to data, Nigeria is largely underfunded in terms of its health system and, as a result, is faced with a significant infrastructure gap.
The industry is currently challenged by outbound medical tourism, deteriorating medical infrastructure, low government budget allocation, and poor compensation for public healthcare workers, all of which have prompted many skilled medical practitioners to relocate overseas in search of better employment opportunities.
In addition, brain drain is also contributing to this as approximately 2,000 doctors leave the country each year, and at least 266 Nigerian doctors were licensed in the United Kingdom between June and July 2022, according to the National Medical Association (NMA).
Nigeria has also not been playing its part, with the health sector receiving only about 4 per cent (N546.98 billion) and 5 per cent (N724.6 billion) of the total budgetary allocation in Nigeria's 2021 and 2022 budgets. This undershoots the 15 per cent expected by the World Health Organisation (WHO) and African  Union (AU).
Agusto noted that the emergence of COVID-19 in 2020 saw an increase in diagnostic facilities and, albeit insufficiently, an increase in public investments in the health sector with efforts from the Central Bank of Nigeria (CBN).
Despite this, there remains more to be done, especially with the country's large population facing a high burden of communicable and non-communicable diseases, resulting in many people constantly seeking treatment.
Foreign investors have found the Nigerian healthcare system to be an attractive investment opportunity, and in 2021, the healthcare industry attracted around $2.3 million in foreign direct investments (FDI).
For instance, in February 2021, Evercare Group, through its emerging market health fund, established Evercare Hospital Lekki, a 165-bed multispecialty tertiary care facility.
Agusto predicts that the industry's contribution to gross domestic product (GDP) will reach N480.6 billion by 2022 from N470.5 billion, based on the country's high birth rate and the spread of communicable diseases as well as other common ailments such as malaria and respiratory tract infection.
It also expects that a lower rate of outbound medical tourism, as a result of the naira's continued depreciation, will boost the industry's contribution to GDP in the medium term.
Latest News on Business Post