UK Approves Use of Moderna's Coronavirus Vaccine
By Ahmed Rahma
The United Kingdom government has approved the use of Moderna's COVID-19 vaccine, making it the third vaccine approved for use in the country.
The US-based company's vaccine, which was shown to have 94 per cent efficacy against coronavirus in the final trial, was welcomed by Health Secretary, Mr Matt Hancock.
He disclosed that seven million doses had already been ordered by the UK government with a further 10 million expected to follow, but it will likely not become available until March.
The Health Secretary explained that this is because it is being manufactured in the US at first, and will take a few months before manufacturing facilities in Europe will be ready for distribution.
Speaking on the jab, Mr Hancock called it "another weapon in our arsenal to tame this awful disease," adding that this will boost the counry's vaccination programme even further once doses become available from March.
However, he urged the people to continue abiding by the rules to lower the number of cases.
"While we immunise those most at risk from COVID, I urge everyone to continue following the rules to keep cases low to protect our loved ones," the health secretary said.
The American authorities, whose Food and Drug Administration based its decision on results from a late-stage study of 30,000 volunteers, have also approved the Moderna vaccine.
The Moderna vaccine was taken by US vice president-elect Kamala Harris at the end of December on live television to prove its safety.
According to a senior research fellow in global health at the University of Southampton, Dr Micheal Head, when the vaccines arrive in Britain, they will "help to ease any bottlenecks or delays in the administration programme".
He added that "the jabs' early usage in the US and other countries have been successful with no significant issues raised in terms of safety".
The UK was the first country in the world to approve the Pfizer/BioNTech vaccine and has since also begun the rollout of the Oxford/AstraZeneca jab.
On Thursday, the British Prime Minister, Mr Boris Johnson, said 1.26 million jabs had been given in England, 113,000 in Scotland, 49,000 in Wales, and 46,000 in Northern Ireland.
The government has set a target to deliver first doses to 14 million of the most vulnerable by February 15.
The Moderna vaccine is much easier to distribute than the Pfizer jab, which must be stored at about -70C to maintain optimal efficacy.
It has been shown to last for up to 30 days in household fridges, at room temperature for up to 12 hours, and remains stable at -20C – equal to most household or medical freezers – for up to six months.
NAFDAC to Register Chemical Manufacturers
By Adedapo Adesanya
The National Agency for Food and Drug Administration and Control (NAFDAC) is set to register and certify premises of chemical manufacturers in order to boost the nation's economy.
This was disclosed by the agency through its media consultant, Mr Olusayo Akintola.
He disclosed that the Director-General of NAFDAC, Mrs Mojisola Adeyeye, stressed the importance of having details of chemical manufacturers in the country at a virtual stakeholders' meeting with the chemical makers.
According to him, it was also agreed with manufacturers of chemical products in Nigeria to explore the international market with chemical products to enhance the nation's foreign exchange earnings.
Mrs Adeyeye said that the product would also serve as a potent catalyst for industrial growth, adding that the current focus of the NAFDAC management was to ensure the agency's regulatory activities were in line with international best practices.
She said that the aim of the stakeholders meeting was to sensitise, enlighten and create awareness on the current trends in the regulation of the manufacture of chemicals with emphasis on the need to be listed as a chemical manufacturer in Nigeria.
The NAFDAC boss noted that the chemical evaluation and research directorate has the mandate to ensure that only the right quality chemicals are manufactured, imported, exported, distributed, sold and used in Nigeria.
Mrs Adeyeye also disclosed that the directorate has put in place effective regulations and guidelines for sound chemical management in Nigeria.
She said that this was achieved by ensuring proper utilisation of chemicals in a manner that reduces risk to health and the environment.
Mrs Adeyeye said the agency also advocates the use of chemicals that are less harmful and hazardous, adding that a portal has been created by the agency for registration of chemical products for strict adherence to international best practices.
She further said that chemical products manufactured in Nigeria would enjoy wider acceptability and high competitiveness with the NAFDAC registration identity.
According to her, penetrating the international market will bring growth to the industry, and more Nigerians will secure employment opportunities sequel to the expected expansion in the operations of the manufacturers.
''Chemicals no doubt play a pivotal role in the economic development of any country, Nigeria as an economy in transition has many needs of chemicals for her numerous industries.
"Some of these chemicals are now manufactured in the country and this creates an environment of heightened concern that NAFDAC is expected to play a leading role in strengthening chemical safety and security.
"The NAFDAC Act empowers the agency to undertake appropriate investigations into production premises and raw materials for food, drugs, cosmetics, medical devices, bottled water and chemicals.
"The Act also empowered the agency to establish relevant quality assurance systems, including certificates of the production sites and of the regulated products," she said.
Mrs Adeyeye said that the law also compels all handlers of chemicals to adhere strictly to all the stipulated guidelines for sound chemical management in order to safeguard the health and protect the environment.
According to her, this underscores the reason the agency communicate any change in regulations to stakeholders.
She disclosed that listing of chemical manufacturers was initiated to address the existing gap in the regulation of the manufacture of chemicals in Nigeria, adding that manufacturers required to be listed as a chemical manufacturer.
Mrs Adeyeye said that those involved in the manufacture of speciality chemicals, laboratory chemicals, industrial chemicals, inks, paints, adhesives, wood preservatives, polishers, cleaning chemicals, agrochemicals, biocides, fertilizers and others also need to be listed.
She noted that the use of chemicals has increased geometrically in the past years in Nigeria resulting in an increase in local manufacturing capabilities.
Mrs Adeyeye said that the increase in production has led to the growth in the chemical industry in Nigeria and that the safe and secured management of chemical in the manufacturing sector was an issue that requires a collaborative effort between the regulators and the industries.
On his part, Mr Pieter De-Konnick, a Belgian, who is the Managing Director of Brenntag Chemical Nigeria Limited, producers of liquid caustic Soda, commended NAFDAC for the initiatives.
According to Mr De-Konnick, NAFDAC's involvement in regulating the chemical manufacturing sector will bring it to the limelight and reposition Nigeria chemical industry for economic growth.
"This is my eighth year in Nigeria; this is the best thing that has happened to me in this industry, the NAFDAC is wonderful in its drive to regulate this industry," he said.
The Chief Executive Officer of Unikem Industries Limited, producers of Ethanol from cassava, Mr Uzor Kalu and Mr Paul Audu, Managing Director of Roychem Industries Limited, said that the hitherto bottlenecks in procuring NAFDAC Import Permit have disappeared.
They both noted that since Adeyeye became NAFDAC boss, import permit and removal certificates were often done easily and have a plan to activate the year.
The introduction of an online platform via an electronic process by the Adeyeye-led administration had made application and processing of the vital import documents completed in the last quarter of every year, while manufacturers already have the documentation done in readiness for the new year.
AXA Mansard Offers Mobile Health Insurance via Airtel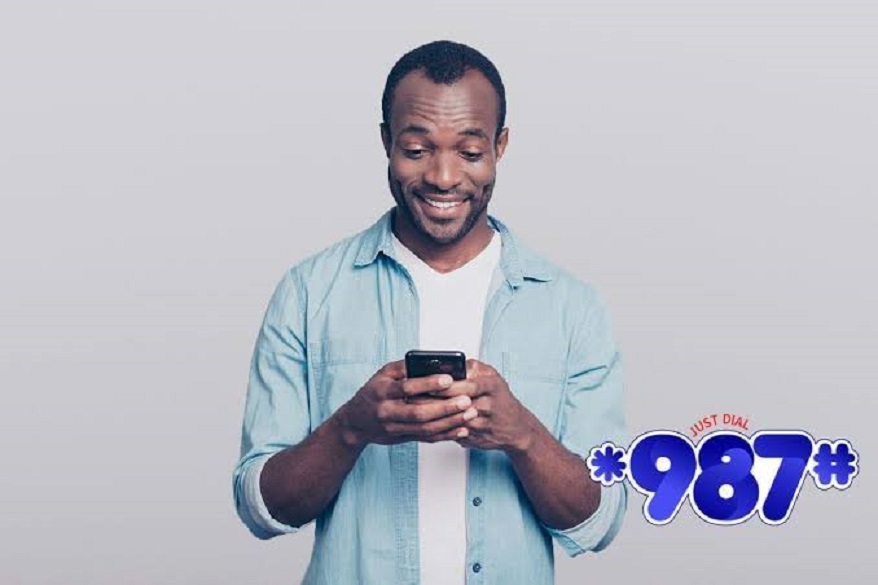 By Aduragbemi Omiyale
Buying a health insurance policy has now been made easier by a leading telecommunications services provider, Airtel Nigeria, as a result of a strategic partnership with a foremost healthcare service provider, AXA Mansard Insurance Plc.
The collaboration between both organisations is aimed to deepen access, participation and enrolment in health insurance for more Nigerians.
Business Post gathered that with the deal, customers can now simply dial *987*7# on their Airtel number to enrol for affordable and robust mobile health insurance plans from AXA Mansard.
It was learned that this initiative is in response to the federal government's goal, through the National Health Insurance Scheme, to provide easy access to healthcare for all Nigerians by leveraging on the USSD channel, an easy-to-use and interactive platform.
"Airtel Nigeria is always exploring innovative ways and platforms that will make life easier, more meaningful and more enjoyable for Nigerians.
"With this initiative, we are not just delivering bespoke health insurance services to the doorstep of more people, we are also leading a quiet revolution that will drive and deepen health insurance inclusion by removing the many barriers that have hitherto excluded many well-meaning Nigerians from participating in the sector," the Head of Mobile Financial Services at Airtel Nigeria, Mr Muyiwa Ebitanmi, said.
Insurance penetration in Nigeria is still low and this is because of various factors like implementation of health insurance schemes, low level of awareness, affordability, ineffective distribution systems and inefficient payment models.
The partnership between Airtel Nigeria and AXA Mansard is aimed at solving these challenges and assisting Nigerians to access a viable health insurance scheme as subscribers will have access to over 1,000 hospitals nationwide for quality healthcare services.
Malaria cover, inpatient, outpatient, specialist medical consultations, immunizations, family planning, ambulance services, dental care and more are some of the covers provided in the AXA Mansard Health plans.
"Our research has shown the value and importance of having a health insurance plan to the public especially for the emerging customers in the country, but for many reasons, the uptake of insurance products has been low," the Head of Emerging Customers and Digital Partnerships Group at AXA Mansard, Mr Alfred Egbai, commented on the transaction.
He further said, "In order to mitigate these challenges and satisfy the health needs of the retail consumer whilst also encouraging the uptake of health insurance in the country, we have partnered with Airtel Nigeria to provide a solution that gives users a convenient way to purchase and manage their AXA Mansard micro-insurance plans.
Helium Health Extends Footprint to Kenyan Market
By Adedapo Adesanya
Nigerian startup, Helium Health, an electronic medical records (EMR) and hospital management information (HMI) systems provider, has announced the launch of its full suite of products and services in Kenya.
This is coming more than a year after the startup closed a $10 million Series A funding round in May 2020 to expand its services in both new and existing markets, launching operations in East, North, and Francophone West Africa.
Now, moving into East Africa with a Kenyan launch, the company has entered into a partnership with three local providers, including Philips Healthcare Technologies.
Speaking on the development, Mr Tito Ovia, co-founder of Helium Health said, "We have been planning to expand into Kenya's thriving health-tech sector since last year.
"So, we're very excited to be hitting the ground running in 2021, already working with three new local partners to help improve efficiencies and provide a better service to patients.
"We believe there is a great opportunity to harness cutting-edge technology to help improve the way healthcare data is gathered and managed across Africa, so partnering with like-minded healthcare providers and facilities in Kenya is an excellent fit for us."
The Country Manager for Helium Health Kenya, Jean Kyula, a former National Health Service (NHS) doctor in the UK added, "We are confident that we can play a major role in supporting both Kenya's public and private healthcare sectors.
"We are delighted to announce that we are open for business, already working with three new partners in Nairobi, and rolling out in Uganda and Liberia.
"The COVID-19 pandemic has highlighted the critical role of technology in healthcare, and the need to keep building better systems, develop more remote access solutions, and improve efficiencies in our healthcare sector, so we're looking forward to working with more partners, doctors, hospitals, and clinics as we move forward."
Launched in 2016 by three entrepreneurs, Adegoke Olobusi, Tito Ovia and Dimeji Sofowora, Helium Health offers a full suite of products covering the complete healthcare value chain, from Electronic Medical Records (EMR), and Hospital Management Information (HMI) Systems, to credit and telemedicine products.
Over 300 healthcare providers and 5,000 health professionals in Nigeria, Senegal and Ghana currently use Helium Health's technology.
Latest News on Business Post