7 Steps for a Killer Entry Level Software Engineer Resume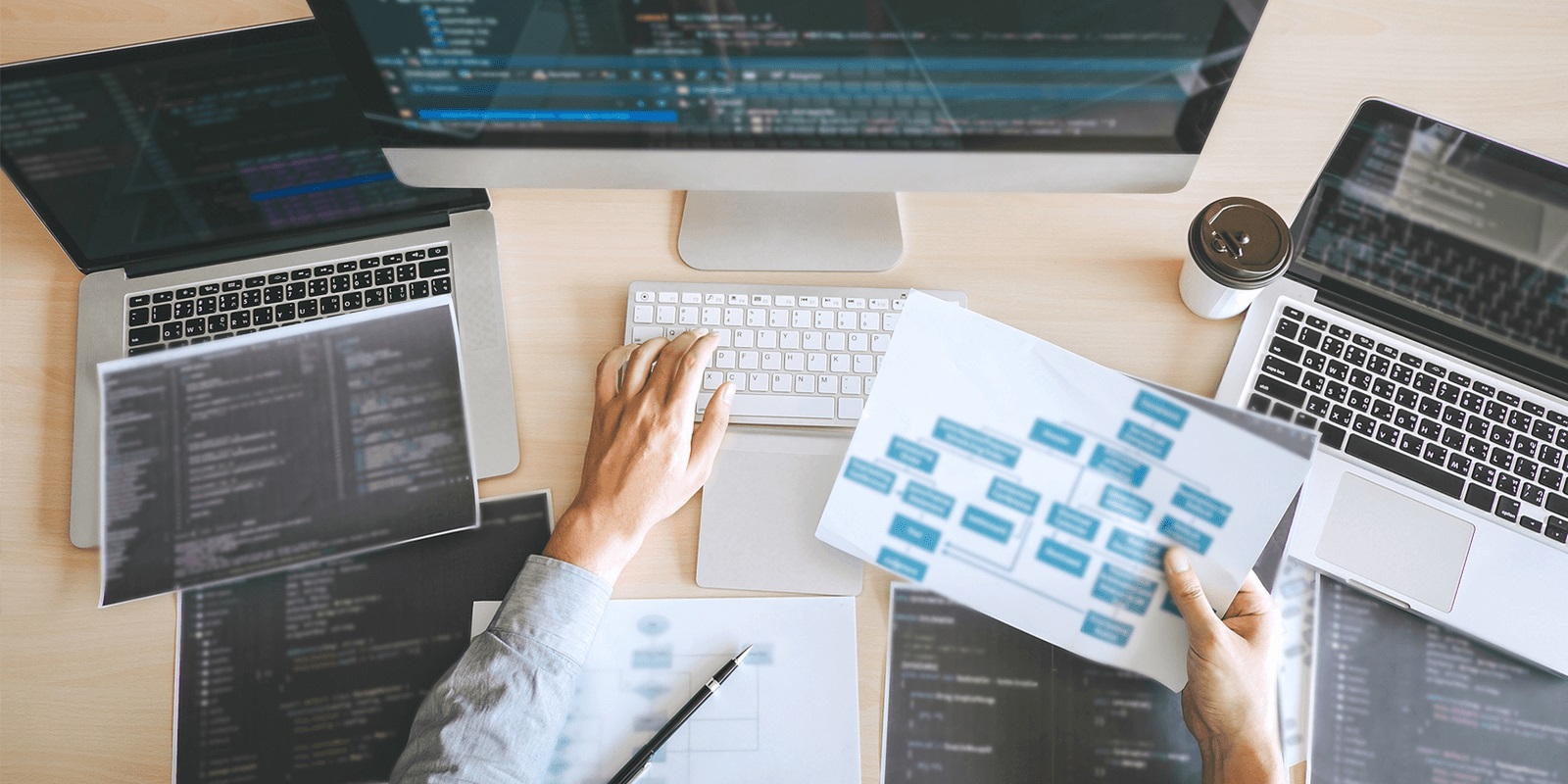 Introduction
Software engineering has always been the fundamental pillar of the Information Technology industry. A software engineer job profile is also considered one of the most secured career domains in terms of employment rate.
According to a report by the United States Bureau of Labor Statistics, 1,847,900 Software Developers, Quality Assurance Analysts, and Testers are currently working in the country.
These numbers are expected to grow up to 22% by 2030. So, if you are in the middle of your computer science degree program, you are on the right path for a lucrative career.
Meanwhile, we are backing you up with the resume-building process. To help you make the best junior software engineer resume, we are here with seven killer resume-building steps. You can follow these steps to craft an impeccable resume for your entry-level job search:
Step 1- Make an Outline
To build a professional & well-organized resume, create an outline of your resume before any other step. We recommend using reverse chronological resume format for entry-level job seekers.
Step 2- Mention Key Skills
Skills play a vital role in a technically strong resume. Highlighting profile-centric skills on your resume will not only help you in parsing through the ATS (Applicant Tracking System) but also in getting the recruiter's undivided attention.
Moreover, we advise you to make separate sections for your technical skills and soft skills. It will make your resume look organized and professional.
Step 3- Add Your Educational Qualifications
Write your education details related to the software engineering profile. You can consider adding the below-given points while framing the educational qualifications section of your resume:
Degree/Diploma Name
Institution Name
Acquired Grades
Location of Institute
Year of Enrollment & Graduation
Step 4- Showcase Your Project Details
You can make a separate section for elaboration on your previously built projects. It will help you in stealing the limelight during the recruitment process. Here are some points that you can add in the projects section of your resume:
Name of Project
Programming Languages Used
Other Technical Elements Used
Highlighting Tasks
Step 5- Shed Some Light on Your Training
Training section will cover the professional experience space in your resume. Just like professional experience, you need to showcase your training profile, company name, location, and serving year in this section.
We suggest you write all your training details in bullet points to improve readability. Take a look at some essential points to remember while framing your resume points:
Use a power verb to start every point
Quantify your bullets wherever possible
Highlight important keywords and metrics
Step 6- Add Certifications
Additional certifications apart from your educational degree can add value to your initial level job search. You can list all your certifications obtained related to a software engineer profile. These certifications will make you stand out from the crowd of your competitors. The certifications section of your resume must include the following details:
Name of Certification
Name of Issuer
Month and Year of Completion
Step 7- Write a Crisp Resume Summary
As its name defines, it possesses the highlights of your entire resume in an easy-to-read paragraph. Your resume summary needs to be appealing and expressive about your capabilities and achievements.
We recommend you to write your resume after summing up all other sections of your software engineer resume. Moreover, you can stuff it with profile-centric keywords to make it more impressive to steal the limelight during the resume screening round.
Key Takeaways
Take a look at the key takeaways of this article:
Outline your resume in reverse chronological resume format
List your technical skills and soft skills in separate sections
Mention the details of your educational degree with enrolment & graduation dates
Showcase the details of your previously built projects
Add your training details to fill up the gap of professional experience
Write about your certifications related to the software engineering profile
Craft an appealing and impressing resume summary stuffed with industry-specific keywords
These guidelines will lead you towards a professional entry-level software engineer resume. For any other career assistance, you can use the comment section given below.
Osita Chidoka Leaves Guinea Insurance Board
By Dipo Olowookere
Former Minister of Aviation, Mr Osita Chidoka, has resigned from the board of Guinea Insurance Plc to concentrate on his private matters.
A statement signed by the company secretary, Ms Chinneye Nwankwo, disclosed that the politician, who was once the Corps Marshal and Chief Executive of the Federal Road Safety Corps (FRSC), served on the board as a non-executive.
During his time on the board, he contributed immensely to the growth of the underwriting company and the team appreciated him for this.
In the notice, Guinea Insurance wished the member of the opposition Peoples Democratic Party (PDP) well in his future endeavours.
"Guinea Insurance Plc wishes to inform the Nigerian Exchange Limited (NGX), its esteemed shareholders and the general public of the resignation of Mr Osita Chidoka from the board of directors of the company.
"The resignation of Mr Chidoka is to enable him more time to pursue his private business. The board recognized his immense contributions, selfless service and commitment to the progress of the company and wished him success in his future endeavours," the disclosure stated.
Goyal, Pule Join Advisory Board of Sabi
By Modupe Gbadeyanka
The founder of Africa Lighthouse Capital, Bame Pule; and the Head of M&A at Udaan, India, Sapna Goyal have been appointed to the advisory board of Sabi, a leading B2B marketplace serving Africa's informal economy.
The duo will work with the company and bolster its network and knowledge to help improve the infrastructure for informal business.
According to the co-founder/CEO of Sabi, Anu Adasolum, the two highly talented and strategic business leaders will bring fresh insights and perspectives to the board.
"Their expertise and track record in driving value will be critical for Sabi in our quest to serve the informal economy. We look forward to working together as we maintain our exceptional growth," Adasolum stated.
Bame Pule established an independent Mauritius-based private equity firm founded in 2012 to invest in and nurture businesses into African champions.
The firm has a particular focus on helping investee companies adopt global best practices regardless of sector, attain benchmarks equivalent to those of global peers, and expand into multiple key African markets.
Prior to founding Africa Lighthouse Capital, Mr Pule worked at Actis Capital, ShoreView Capital, Goldman Sachs in New York, Credit Suisse in New York and Salomon Brothers/Citigroup in Los Angeles.
He pursued bachelor's degrees in Economics and Political Science (double major) from Pomona College in Claremont, California and was awarded the Pomona Scholar prize for superior academic achievement in 1997 and 1999. Mr Pule also pursued a master's in business administration (MBA) degree from Harvard Business School in Boston, Massachusetts.
On her part, Sapna has investing experience in early and growth stage internet start-ups in India. Before joining udaan, she worked with Goldman Sachs Investment Partners (GSIP) VC & Growth Equity Fund by being responsible for investments in the Indian internet space.
She also has investing experience in Indian Public Markets as part of a hedge fund at GS. She is passionate about the change internet can bring to India and how it is a great leveller. She is an active angel investor.
Stockbrokers Elect Oluwole Adeosun as New CIS President
By Adedapo Adesanya
The Chartered Institute of Stockbrokers (CIS) has elected Mr Oluwole Adeosun as its new President and Chairman of its governing council.
With his emergence, Mr Adeosun, who was the institute's former 1st Vice President, succeeds the erstwhile President, Mr Olatunde Amolegbe, at an election held during the institute's hybrid annual general meeting on Thursday, May 5 in Lagos.
Mr Adeosun will be formally decorated with the paraphernalia of office in a high profile event known as an investiture at a later date this year.
Mr Adeosun, a fellow of the institute and multinational professional, brings on board over two decades of robust experience in the financial market.
A product of the Loyola College, Ibadan, he holds a B.Sc. (Hons) in Business Administration from the University of Ilorin in 1986 and capped it with a Master's Degree in Business Administration (MBA) and specialises in Finance and Banking from the University of Lagos in 1993.
Mr Adeosun trained at Coopers at Lybrand (Chartered Accountants), now PricewaterhouseCoopers and qualified as a Chartered Accountant in May 1991. He later qualified as a chartered stockbroker and banker.
He has been a long-standing member of the Governing Council of the Chartered Institute of Stockbrokers since April 2013 and has served as the institute's first Vice President from 2020 to 2022 and second Vice President from 2018 to 2020.
The stockbroker also served as a member of the Finance and General-Purpose Committee of the Chartered Institute of Bankers of Nigeria (CIBN) and its Investment Subcommittee.
The new CIS President is the Managing Director and Chief Executive Officer of Chartwell Securities Ltd., and a fellow of many major professional institutes in Nigeria's financial services sector, including, the Institute of Chartered Accountants of Nigeria (ICAN), Chartered Institute of Bankers of Nigeria (CIBN) and Chartered Institute of Taxation of Nigeria (CITN) amongst others.
Thursday's AGM witnessed the re-election of Mrs Fiona Ehimie and Mr Adeyemi Aina to the institute's Governing Council and the election of Mr Ayodeji Ebo and Mrs Elile Olutimayin to the board as well as the election of the 2nd Vice President, Mr Oluropo Dada, as the 1st Vice President.
In his remarks, Mr Amolegbe, the immediate past president of CIS, expressed optimism that he had left behind a team of top-notch professionals that would further advance the growth and development of the institute.
"My priority has always been to enhance the institute's brand positioning by increasing its visibility via advocacy while putting the members' welfare on the front burner," he said.
Latest News on Business Post