Chidozie Takes Over as Bento Africa CEO, Ebun Steps Down
By Aduragbemi Omiyale
The co-founder and chief operating officer of Bento Africa, Mr Chidozie Okonkwo, has been asked to take charge of the company by the board of directors, with Mr Ebun Okubanjo, the co-founder and chief executive officer told to step down.
The suspension of Mr Okubanjo followed an article published by Tech Cabal, accusing him of being toxic to members of staff.
In a message on Wednesday, the firm said the CEO will for now "take some time off" and will not be allowed to be involved in "all people-related decisions" until further notice.
In his absence, "Chidozie will now lead on this along with the country managers and functional heads" as efforts are being made to review "the HR and people practices and guidelines at Bento."
The board promised to "work with HR consultants and the company's in house team to make sure that it is reflective of human values that drive sustainable performance."
"There is no place in the world for tyranny and we will ensure Bento becomes the leading voice for the transformation of every workspace into psychologically safe spaces that allow all employees to thrive," the board assured.
It further expressed dissatisfaction with Mr Okubanjo's "defensive and escalatory first tweets of Ebun on the matter, which we quickly moved against."
"Our responsibility and charter is to the company, not the founders we invest in," the board further stated.
"We are aware of the wider impact the conversation has sparked and we will lean into it, not just at Bento but across our personal portfolios – there is no place in the world for a workplace that isn't healthy; it is unkind and does not build good companies.
"Due to the ongoing investigation which is being carried out by the external counsel, we will not be able to comment on individual issues raised for now. We, however, expect it to be quick and we will share our observations once concluded," the statement from the board said.
Senate to Screen Ahmad, Adamu as CBN Deputy Governors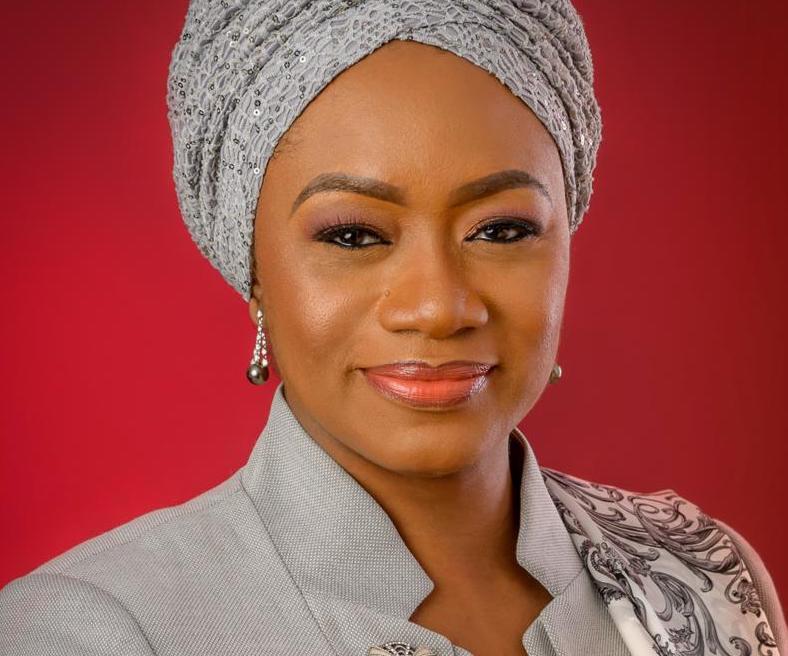 By Modupe Gbadeyanka
The Senate will screen the Deputy Governor of the Central Bank of Nigeria (CBN) in charge of Financial System Stability, Mrs Aisha Ahmad, and her counterpart in charge of Corporate Services, Mr Edward Lametek Adamu, for a second term in office.
This followed their nominations for the positions by President Muhammadu Buhari in a letter sent to the Senate and read before the upper chamber of the National Assembly.
Mrs Ahmad was first nominated for the role by Mr Buhari in October 2017, while Mr Adamu was nominated in February 2018 by the President.
Mrs Ahmad is a Chartered Financial Analyst (CFA) charter-holder, and in her role, she has ensured a safe and sound financial system in Nigeria, a core mandate of the CBN.
With over 25 years of policy and financial industry experience, she holds an MSc in Finance & Management from Cranfield University UK, MBA (Finance) from the University of Lagos and a second-class upper Bachelor's degree in Accounting from the University of Abuja.
She has been credited with bringing dynamism and a strong combination of academic qualifications and private-sector experience to her role as deputy governor of FSS.
On his part, Mr Adamu, a quantity surveyor by training, has a 25-year career culminating in his role as HR Director at the CBN.
He is a graduate of Ahmadu Bello University, Zaria Kaduna and a fellow of the Nigerian Institute of Quantity Surveyors and the Institute of Credit Administration. He began his career with the Unified Public Service in 1983.
Sanwo-Olu Appoints Folasade Coker as Executive Secretary of LJLA
By Adedapo Adesanya
The Governor of Lagos State, Mr Babajide Sanwo-Olu, has appointed Ms Folasade Coker as the Executive Secretary of the Lateef Jakande Leadership Academy (LJLA).
The initiative is a leadership and mentorship programme of the state government, with the vision to develop tomorrow's leaders today for public service and governance in Africa.
According to a statement made available to Business Post, she was appointed based on her impressive track record and demonstrated successes on various leadership assignments.
Ms Coker has worked across numerous leadership roles in both the public and private sectors in a career spanning over 30 years to date.
She is the Visionaire and Chief Executive Officer of Coker & Castle Nigeria Ltd, a management consulting and coaching firm, which she co-founded with Derek Castle in 2003. She has a wealth of experience in delivering training on communication/interpersonal skills, team building, leadership and management, marketing and providing bespoke solutions.
Her role as the Executive Secretary of LJLA will include program planning and proactively monitoring its progress, and organisational and budget planning.
She will be responsible for administering the business affairs of the Leadership Academy.
Ms Coker will also be in charge of the total welfare of the fellows and to achieve their objectives of being part of the fellowship, and build an all-round leader mentally, emotionally and physically.
The objective is to support the LJLA vision to develop future leaders by equipping them with the requisite skills to positively influence public service and instil in them the ethics and values of purposeful leadership through direct mentorship and on-the-job training whilst ensuring the efficient management of the academy in all aspects.
ICPC Busts Job Racketeering Syndicate in Sting Operation
By Modupe Gbadeyanka
A job racketeering syndicate has been busted in a sting operation carried out by operatives of the Independent Corrupt Practices and Other Related Offences Commission (ICPC).
In a statement issued on Monday, the agency said it was able to apprehend the prime suspect of the team, which specialises in defrauding unsuspecting job seekers through offers of non-existing employment.
According to the disclosure, four applicants were also arrested in the sting operation, which is part of an ongoing crackdown on employment syndicates by the commission in collaboration with the Office of the Head of Civil Service of the Federation (OHCSF) and intelligence arising therefrom regarding a replacement exercise in a federal government agency.
The statement noted that efforts are in place to find other suspects related to the case, as the arrested persons are being interviewed and are giving the commission useful information.
The syndicate's mode of operation, according to the ICPC, is hoodwinking their victims into believing that they have a strong connection with the OHCSF and can use such influence to secure employment for them.
Latest News on Business Post