FBN Holdings Picks Ex-Fidelity Bank Boss Nnamdi Okonkwo as GMD
By Modupe Gbadeyanka
The immediate managing director of Fidelity Bank Plc, Mr Nnamdi Okonkwo, has been appointed as the Group MD of FBN Holdings Plc.
A statement disclosed that the appointment of Mr Okonkwo, which takes effect from January 1, 2022, followed the retirement of Mr U.K. Eke, who has completed his two-term tenure. He was said to have tendered his notice of retirement to the board on August 10, 2021.
"Uke's retirement takes effect at the end of the current Financial Year on December 31, 2021. Mr Eke's retirement follows from a 35-year career in financial services, strategy, auditing, consulting, taxation, process reengineering and capital market operations.
"FBN Holdings board has also announced that Eke will be succeeded by Mr Nnamdi Okonkwo, a focused and result-oriented top banker, who will assume office as Group Managing Director, FBN Holdings Plc effective January 1, 2022," the company secretary, Seye Kosoko, said.
Mr Okonkwo is expected to bring to bear on the board of FBN Holdings more than 30 years of unbroken banking career spanning local and international experience.
He has a wealth of experience in transformational leadership, business strategy development and visioning, innovative corporate governance and risk management.
He has led the transformation of banks, with the most recent being Fidelity Bank, where he led the management team for seven years to achieve remarkable results culminating in tripling profit and shareholder value.
Meanwhile, the board of FBN Holdings has renewed the tenure of Mr Adesola Adeduntan as the MD of First Bank of Nigeria Limited, the banking and flagship subsidiary of the group.
In addition, Mr Gbenga Shobo was allowed to continue as the deputy MD of First Bank for another term, while Mr Kayode Akinkugbe and Mr Taiwo Okeowo will also stay as the MD and DMD of FBNQuest Merchant Bank Limited respectively.
Hann Succeeds Chimphondah as Shelter Afrique CEO
By Aduragbemi Omiyale
Shelter Afrique has announced the appointment of Mr Thierno-Habib Hann as its new chief executive officer, replacing Mr Andrew Chimphondah, who left the company early this year.
A statement from the Nairobi-based pan African housing development financier disclosed that Mr Hann brings to the company over 20 years of experience in housing finance, capital markets and structured finance.
According to the chairman of Shelter Afrique, Mr Ephraim Bichetero, the selection of the new CEO was very competitive, based on merit and competence.
He is expected to strengthen governance, be an embodiment of the values of the organisation and drive the investment strategy of the firm focused on delivering large-scale affordable housing.
"Mr Hann has extensive international experience in housing finance, capital markets and structured finance, set-up and management of investment funds with banking and multilateral institutions, spanning over 20 years.
"He brings with him a wealth of leadership experience in development and investment, sharp insight in the real estate landscape and a strong track record of delivery. Over the years, he has developed housing finance transactions in the US, Latin America and Eastern Europe, valued over $32 billion," Mr Bichetero said.
Business Post gathered that Mr Hann will not resume office at the moment because he currently serves as the Asia/Pacific Lead for housing finance at the International Finance Corporation (IFC) based in Bangkok, where he leads the strategy development and implementation of the housing finance program with a portfolio of over $2 billion.
He will join the organization at the end of his current contract with IFC and in the interim, Mr Muwowo will continue to serve as Acting Managing Director.
Mr Hann, a native of Guinea, began his career at the consulting firm Arthur Andersen, LLC as a Senior Consultant in Financial Services and Capital Markets in New York City.
He has worked at JPMorgan Chase and Goldman Sachs as Manager and Vice President respectively and led investment teams issuing mortgage-backed securities (RMBS/CMO), and credit derivatives (CDS) in these organizations.
He also served at the World Bank Group as the Private Sector Development Program Manager in Guinea, responsible for designing and implementing the business climate improvement program, while developing a bankable pipeline of investments and government advisory projects in strategic sectors of the economy.
Electricity Workers Threatens Strike from Today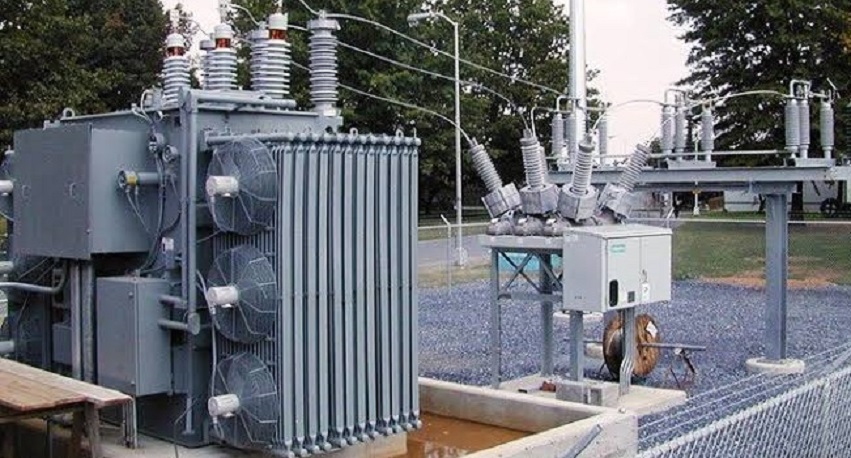 By Adedapo Adesanya
Organised labour has directed workers in the power sector to down tools and commence an indefinite strike from Wednesday, August 17 over pending labour issues with the Transmission Company of Nigeria (TCN).
The National Union of Electricity Employees (NUEE) on Tuesday demonstrated at the headquarters of the TCN in Abuja.
They complained about the alleged failure of the federal government to pay the entitlement of former staff of the defunct Power Holding Company of Nigeria (PHCN) in December 2019.
The aggrieved workers under the aegis of the National Union of Electricity Employees (NUEE) said this is a prelude to an indefinite strike action expected to commence today.
In a circular entitled "call to action", the General Secretary of NUEE, Mr Joe Ajaero, directed them to ensure total compliance, vowing to paralyse operations of TCN nationwide over what they consider "anti-masses activities."
This means the nation's electricity supply crisis could worsen from Wednesday following this decision if an impasse is not reached.
"You are hereby enjoined to mobilise immediately for a serious picketing of TCN Headquarters and stations nationwide over the directive by the TCN Board that all PMs in acting capacity going to AGM must appear for a promotion interview," the circular read.
"This directive is in contravention of our conditions of service and career progression paths, and unilaterally done without the relevant stakeholders.
''This action takes effect from Tuesday 16th August 2022 and total withdrawal of services commences on Wednesday 17th August 2022. Ensure full compliance in all the stations nationwide."
This will not be the first time electricity workers will threaten to put the nation in darkness. On May 18, the union issued a 14-day ultimatum to the Managing Director/Chief Executive Officer, MD/CEO of the company.
In the circular titled "Unresolved issues on the year 2021 promotion exercise and others," the union threatened to down tools at the expiration of the ultimatum if its grievances were not addressed.
NW Tech Capital Appoints Stella Damasus to Help Boost African Expansion
By Adedapo Adesanya
Nigerian veteran actor and singer, Stella Damasus, has been appointed as the lead Consultant for talent acquisition of Las Vegas-based company, NW Tech Capital (NWTT) Beauty and Wellness division in its African expedition.
In a statement, the company said, "NW Tech Capital and TROPICSLAB is pleased to announce that award-winning Nollywood celebrity Stella Damasus, has joined us, as lead Consultant for talent acquisition of the company's Beauty and Wellness division in its African expedition."
It was disclosed that she will be tasked with the responsibility to expand the company's tentacles by acquiring the best talents to fulfil the vision of establishing a flurry of high-end celebrity cosmetic brands across Africa.
NW Tech Capital, a publicly traded diversified holding company that was founded in 1996, is actively involved in the acquisition and investment of small, mid-size, and development-stage private businesses in varied industries.
Based on Tropicslab's clinically tested formula, over the next five years, NWTT projects to invest at least $100,000,000 in Africa, in Skincare research and development, manufacturing, distribution, and marketing, to generate substantial revenue for our shareholders and to help combat skin cancer for people of colour.
Speaking on the projection, NWTT CEO Mr Cedric Yengo said – "Stella brings with her a wealth of experience and refined skill in talent acquisition that is almost unparalleled in today's market.
"With her extensive connections in the industry and her acumen for strategic alliances, we believe that Stella will help us to position ourselves as the premier Beauty and Wellness Company, in the nearest future".
According to Ms Edith Delight CEO of Tropicslab, "The Task Force led by Stella Damasus will begin accepting applications from celebrities immediately, for the creation of high-end celebrity cosmetic brands".
Latest News on Business Post