WHO Chief Emerges Sole Candidate for May 2022 Election
By Adedapo Adesanya
The appointment of the next Director-General of the World Health Organization (WHO) will take place at the 75th World Health Assembly in May 2022 with the incumbent, Dr Tedros Adhanom Ghebreyesus, set to return following his approval by member states.
The Director-General election process began when member states, through a circular letter sent by the WHO Secretariat in April 2021, were invited to submit proposals for candidates for the position.
The deadline for submission of proposals was September 23, 2021, and proposals from 28 WHO member states, from all WHO regions, were received by the deadline.
These were Austria, Bahrain, Barbados, Botswana, Cook Islands, Croatia, Denmark, Estonia, Finland, France, Germany, Greece, Hungary, Indonesia, Ireland, Kazakhstan, Kenya, Luxembourg, Malta, Netherlands, Oman, Portugal, Rwanda, Slovakia, Spain, Sweden, Tonga, and Trinidad and Tobago.
The end of October signified when WHO was scheduled to publish information on candidates, including the curricula vitae and other particulars of their qualifications and experience as received from member states, is to follow the closure of the last WHO Regional Committee meeting of the year.
WHO announced that a single candidate was proposed by member states by the deadline and that was Mr Ghebreyesus, who is the incumbent DG.
During the 150th session of the Executive Board in January 2022, the Board will conduct an initial screening to ensure that the candidate meets the criteria decided by the Health Assembly, interview him and then decide on the nomination by secret ballot. The nomination will be submitted to WHA75.
The appointment will take place at WHA75 in May 2022, also by secret ballot. The term of office of the next WHO chief will start on August 16, 2022.
A Director-General can be re-appointed once, therefore, Dr Ghebreyesus, the incumbent, is eligible to be proposed for the second term of five years till 2027.
NW Tech Capital Appoints Stella Damasus to Help Boost African Expansion
By Adedapo Adesanya
Nigerian veteran actor and singer, Stella Damasus, has been appointed as the lead Consultant for talent acquisition of Las Vegas-based company, NW Tech Capital (NWTT) Beauty and Wellness division in its African expedition.
In a statement, the company said, "NW Tech Capital and TROPICSLAB is pleased to announce that award-winning Nollywood celebrity Stella Damasus, has joined us, as lead Consultant for talent acquisition of the company's Beauty and Wellness division in its African expedition."
It was disclosed that she will be tasked with the responsibility to expand the company's tentacles by acquiring the best talents to fulfil the vision of establishing a flurry of high-end celebrity cosmetic brands across Africa.
NW Tech Capital, a publicly traded diversified holding company that was founded in 1996, is actively involved in the acquisition and investment of small, mid-size, and development-stage private businesses in varied industries.
Based on Tropicslab's clinically tested formula, over the next five years, NWTT projects to invest at least $100,000,000 in Africa, in Skincare research and development, manufacturing, distribution, and marketing, to generate substantial revenue for our shareholders and to help combat skin cancer for people of colour.
Speaking on the projection, NWTT CEO Mr Cedric Yengo said – "Stella brings with her a wealth of experience and refined skill in talent acquisition that is almost unparalleled in today's market.
"With her extensive connections in the industry and her acumen for strategic alliances, we believe that Stella will help us to position ourselves as the premier Beauty and Wellness Company, in the nearest future".
According to Ms Edith Delight CEO of Tropicslab, "The Task Force led by Stella Damasus will begin accepting applications from celebrities immediately, for the creation of high-end celebrity cosmetic brands".
Orazulike Joins Ecobank Nigeria Board as Non-Executive Director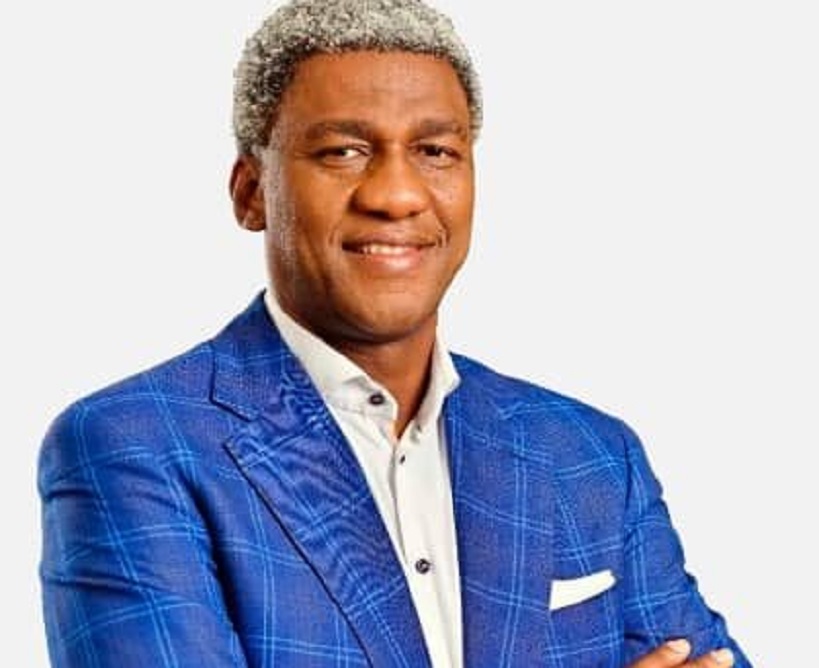 By Modupe Gbadeyanka
A seasoned business magnate, corporate administrator and philanthropist, Mr Nnaeto Orazulike, has been appointed to the board of Ecobank Nigeria Limited as a non-executive director.
A statement from the financial institution disclosed that the appointment of the founder and Group Managing Director of Genesis Group took effect from April 2022.
Genesis Group is a Nigerian conglomerate with interests in restaurants, cinemas, hotels, food production and oil & gas services and production.
The businessman would be expected to the board his wealth of experience from similar positions in the past as he had previously served on the board of Fidelity Bank Plc between 2008 and 2017.
He is the National Chairman of the Nigerian Association of Chambers of Commerce, Industry, Mines and Agriculture Trade Group on Tourism and Hospitality. He also currently sits on the boards of various companies and organizations including Shelf Drilling Nigeria, West African Metal Processing Co. Ltd., Fate Foundation, and Spiritan University, Nnochi Imo State.
Mr Orazulike is a graduate of the University of Nigeria with a Bachelor of Science in Accounting degree and an alumnus of Harvard Business School, Executive Training Program. He was also awarded the prestigious Honorary Doctor of Science degree by the University of Port Harcourt in 2015
It was stated that he was picked for this position because he has distinguished himself as a leader in his various endeavours, pioneering and promoting professions through the growth of indigenous talents in Nigeria and beyond.
It was said that the appointee embodies the pan-African vision of the bank and brings with him the wealth of experience, professionalism, and integrity which has earned him national and international acclaim.
Adewale Oyerinde Takes Over as New NECA DG
By Adedapo Adesanya
The Nigeria Employers' Consultative Association (NECA) has appointed Mr Adewale Oyerinde as the Director-General of the association, effective on Monday, August 1, 2022.
NECA's President, Mr Taiwo Adeniyi, made this known in a statement on Sunday in Lagos.
The position of Director-General became vacant following the demise of late Dr Timothy Olawale in September 2021.
Mr Adeniyi said that Mr Oyerinde was expected to build on the legacies of professionalism and excellent service that the association was known for and take it to greater heights.
Prior to his ascension, Mr Oyerinde was the Deputy Director and Head of Membership Services of the association.
Mr Oyerinde joined NECA in 2010 and has worked in various capacities in the Social, Economic and Labour Affairs Department and also the Learning and Development Department of the association.
He has over 16 years of experience in Industrial and Human Resources (HR), Business Development, Stakeholders Management and key areas of Employers' Federation/Business Membership Organisation Management.
Mr Oyerinde, according to the statement, is an HR thought-leader and International Labour Organisation (ILO) trained Master Trainer
He is also a United Nations Industrial Development Organisation-trained ISO 9001:2015 (Quality Management System), ISO 1400:2015 Lead Auditor.
Mr Oyerinde holds a Bachelor's and Master's degree in Industrial Relations and Personnel Management from the University of Lagos. He is an alumnus of the International Training Centre of the ILO and a full member of the Chartered Institute of Personnel Management (CIPM), among others.
Latest News on Business Post