FG Hires 450,000 Graduates, Offers N30,000 Salary
By Sodeinde Temidayo David
The federal government has hired about 450,000 graduates under its N-Power programme aimed to lift millions of Nigerians from poverty.
The graduates employed by the central government are under the Batch C stream 1 of the scheme, which will have 510,000 beneficiaries across the country.
The beneficiaries, according to the government, will receive N30,000 each month, for a period of time as it is not permanent employment.
The Minister of Humanitarian Affairs, Disaster Management and Social Development, Ms Sadiya Farouq, while speaking at the flag-off of the Batch C stream 1 of the programme held at Abuja, stated that President Muhammadu Buhari was determined to achieve the federal government's goal to lift 100 million Nigerians in 10 years.
She said at the ceremony that the N-Power Batch C was divided into two streams. Stream C1 of 510,000 beneficiaries and stream C2 for 490,000 others.
She noted that under Batch C1, 450,000 would benefit under the graduate component, while 60,000 beneficiaries would be under the non-graduate component.
"Today, we are here to inaugurate the N-Power Batch C1. The N-Power graduate volunteers are entitled to a monthly stipend of N30,000 for a period of one year.
"The non-graduate beneficiaries are entitled to N10,000 monthly stipends for a period of nine months.
"All beneficiaries are granted an appropriate starter pack for their trade to enable them to start their businesses in their chosen trades," the Minister said.
She expressed that the ministry was committed to achieving the National Social Intervention Programmes (NSIP) strategic objectives.
Also speaking on the inauguration, the Minister of Information, Mr Lai Mohammed expressed that the N-power aims at giving Nigeria youths the opportunity to acquire skills, to enhance their lives, and even create employment for others.
"I have no doubt that the lessons learnt in Batch A and B would be brought to bear in Batch C to achieve President Muhammadu's Buhari vision of lifting 100 million Nigerians out of poverty," he said.
Correspondingly, the UN Resident Coordinator for Humanitarian Affairs, Mr Edward Kallon, said the onboarding of the N-Power Batch C stream 1 was another milestone achievement by the government towards lifting millions of Nigerians out of poverty.
Charles O'Tudor Steps Down as CEO of Adstrat BMC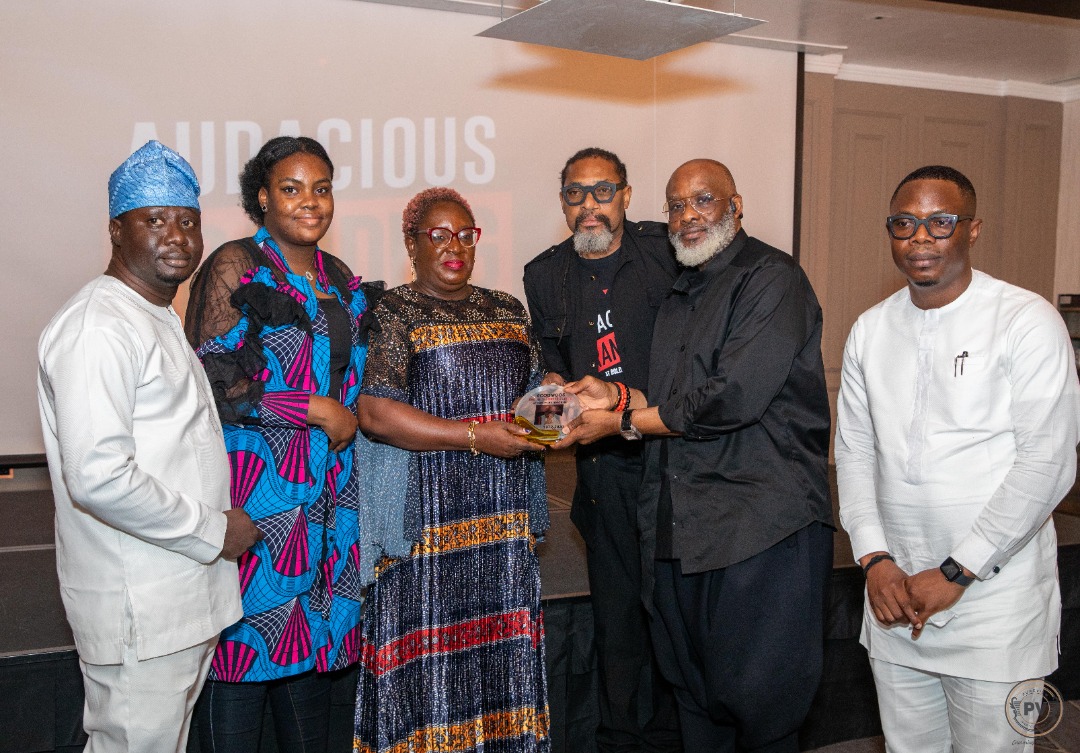 By Modupe Gbadeyanka
The Group Principal Consultant of Adstrat BMC, Mr Charles O'Tudor, has stepped down from his position as CEO/Principal Consultant of the company and has appointed Mr Daniel Victory Momoh, a strategist and conceptual thinker that has worked closely with the brand since May 2019 as the new leader.
He announced this at the Season 05 of the Charles O'Tudor Brand Masterclass held at the Marriott Hotel, GRA, Ikeja on November 27, 2021.
The event was a huge success as brilliant minds and industry thought leaders were present to stimulate the minds of the audience, which was a mix of young entrepreneurs and business moguls in the corporate world.
Thought leads present were Mr Fela Durotoye (President of the GEMSTONE Nation Builders Foundation), Mr Lanre Olusola (Chief Catalyst at Olusola Lanre Coaching Academy), Udo Okonjo (CEO of Fine and Country West Africa) and Olawale Ayilara (CEO/Founder of Landwey).
The masterclass started off with a saxophone interlude, the dexterous Bamise Odusote delivered sonorous tunes to set the mood for the event.
The first presentation on Audacious Branding was delivered by the main speaker and convener Charles O'Tudor highlighting the meaning and essence of being an audacious brand in your industry, which will help set the pace for global positioning.
The next presentation was by Mr Durotoye, who urged the audience to focus on brand beliefs and value add, what your brand believes in will set the pace for what your market will believe in.
Mr Olusola on his part spoke on the importance of wisdom, creating and preserving your name, recognising your gift, using it to serve humanity and solving problems at deep levels.
Mrs Okonjo spoke on developing key strategies to expand market reach. She also said that audacious branding is an idea that helps you choose who and how to play within your industry, identifying and developing the right mindset it takes to win.
Mr Olawale Ayilara stimulated the audience to think beyond their environment, stating that your brand can be present in a particular location but have a mindset that is not tied to or limited to that location. To achieve the status of an audacious brand, you have to define what you want your audience perception to be like.
The main highlight of the event was the presentation of an award plaque to Mrs Unyime King to honour the late Ubong King. The award was presented by Charles O'Tudor, Mr Ayilara and Mr Lanre.
At the event also, the Charles O'Tudor Foundation was unveiled.
Ecobank Nigeria Gets New Managing Director as Akinwuntan Retires
By Dipo Olowookere
Ecobank Nigeria Limited will in 2022 have a new Regional Executive/Managing Director as a result of the retirement of the current occupier of the seat, Mr Patrick Akinwuntan.
Mr Akinwuntan, a respected banker with many years of experience, will reach his retirement age in January 2022, a statement from the financial institution disclosed.
In view of this, the leading pan-African banking group and parent company of the Nigerian lender, Ecobank Group, has chosen Mr Jubril Mobolaji Lawal as his successor.
However, the appointment of Mr Lawal is subject to the approval of the Central Bank of Nigeria (CBN), the regulatory body of the banking industry in Nigeria.
It was disclosed that Mr Lawal was favoured for the position after a keenly contested selection process, which included both internal and external candidates.
He joins Ecobank having been a versatile senior banking executive and digital transformation specialist for over 28 years with GTBank. He has deep involvement and experience in digital and retail banking, corporate and commercial banking, credit risk management and corporate finance.
His previous experience includes being Executive Director at GTBank, and Non-Executive Director roles at both GTBank Ghana Limited and Nigeria Interbank Settlement Systems Plc.
Mr Lawal led the team that envisioned and implemented GTBank's retail and digital banking strategy to achieve industry-wide leadership over a 10-year period and he introduced new products and solutions that have helped to deepen payments and access to digital financial services in Nigeria.
He boasts of a Bachelor of Law degree from the Obafemi Awolowo University, Nigeria; B.L. from the Nigerian Law School and a Master of Business Administration from Oxford University, United Kingdom.
He has also attended several executive management and banking specific developmental programmes at leading educational institutions including Harvard Business School, Stanford Graduate School of Business and Institut Européen d'Administration des Affaires (INSEAD).
"We welcome Mobolaji Lawal to the Ecobank Group and we stand to benefit from the extensive experience that he has acquired in various fields across banking, which will play a major role in continuing to rebuild our franchise in Nigeria.
"Nigeria is a key market for us, in which we have seen significant improvement over the past three years as we reposition and leverage upon our pan-African strengths in digital products and services, payments and as the go-to-bank for businesses seeking to grasp the growth opportunities being created by the AfCFTA, across all our markets on the continent.
"I wish Mobolaji the best and assure him of both my support and that of the entire Ecobank Group," the CEO of Ecobank Group, Mr Ade Ayeyemi, stated.
On her part, the Chairman of Ecobank Nigeria, Mrs Bola Adesola, said she looks "forward to working with Mobolaji and assure him of the full support of the board, management and all the staff of Ecobank Nigeria. The business in Nigeria is on the path of transformation and we are confident that Mobolaji will have a significant impact in advancing our positive trajectory."
ICCO Hall of Fame Inducts First African, Yomi Badejo-Okusanya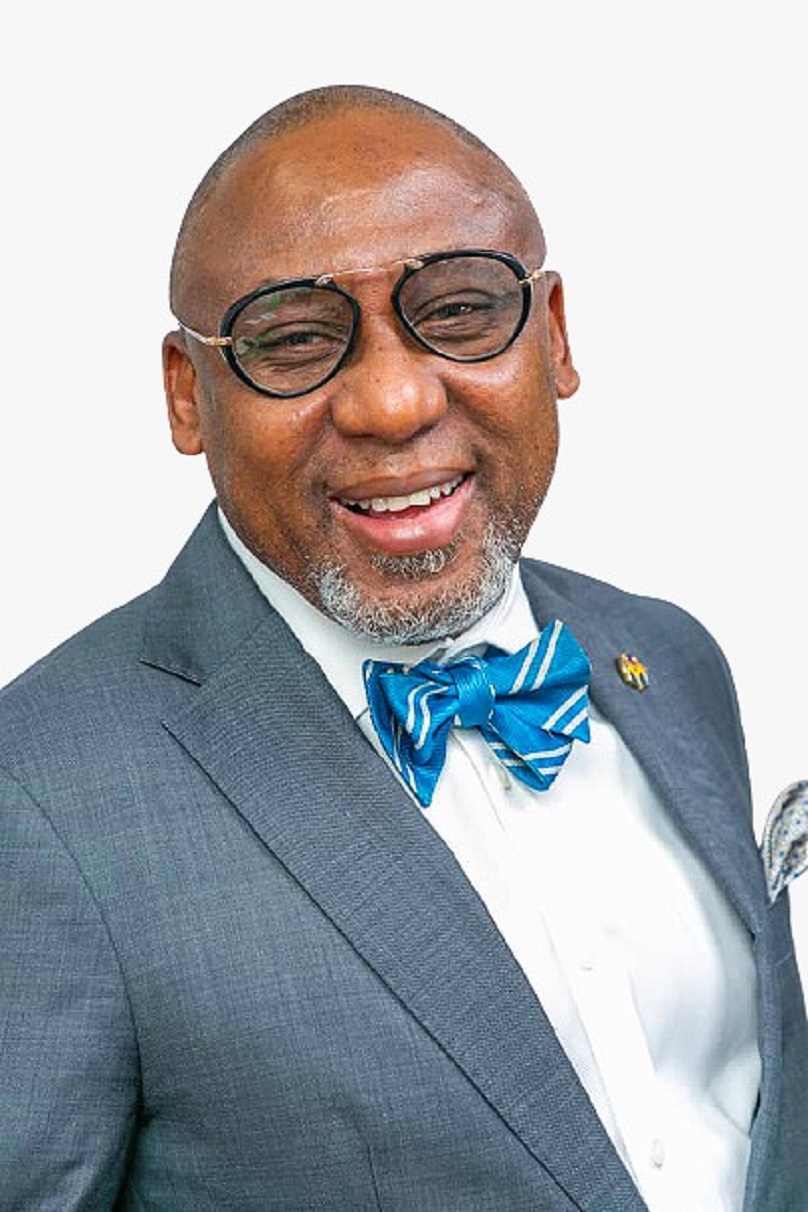 By Aduragbemi Omiyale
The prestigious International Communications Consultancy Organisation (ICCO) has inducted Mr Yomi Badejo-Okusanya (YBO) into its Hall of Fame.
With this development, the President of the African Public Relations Association (APRA) and Group Managing Director of CMC Connect (Perception Managers), has become the first African to get the honour.
Mr Badejo-Okusanya runs a PR firm based in Lagos and with the induction, he has joined the likes of UK Government Communication Executive Director, Alex Aiken; Global Women in PR co-founders, Angela Oakes and Susan Hardwick as Hall of Fame inductees.
Accepting the honour during the ICCO Global Awards ceremony, which held virtually on Thursday, December 1, 2021, he expressed his gratitude to the ICCO Executive Committee, stating that he was deeply honoured to join the pantheons of the global PR community, who have equally been bestowed with the honour for their remarkable strides and contributions to the practice of PR.
According to him, joining other esteemed public relations luminaries in the Hall of Fame was also a reminder that there is still so much to do to advance the practice of PR and ensure it is valued by clients and practitioners alike.
"I am deeply humbled and honoured to have been elected into this famed hall of achievers in public relations.
"As I celebrate it, I am quickly reminded of how much more work we still have to do to ensure public relations is rightly valued. Many of our clients relate with us with great levels of ambiguity, which blunts our competitiveness.
"We as practitioners must collectively correct this anomaly through Affirmative Public Relations. I thank ICCO for recognizing Africa through me and as a continent, promise to continue our contributions to the advancement of global practice," he stated.
The Hall of Fame was established in 2003 at the ICCO Global Summit held in Berlin.
According to the award's citation read at the ceremony, the event is held to recognise people who have made exceptional progress in the internationalization of the public relations industry, and who have combined cultural sensitivity with commercial acumen to create agencies that share global reach with local relevance.
The recognition according to the ICCO is for people who have not only enhanced the discipline of public relations but also expanded its scope globally.
Latest News on Business Post