Niral Patel to Lead Google Cloud in Sub-Saharan Africa
By Modupe Gbadeyanka
An IT expert, Mr Niral Patel, has been appointed as the Regional Director, Sub-Saharan Africa at Google Cloud.
A statement made available to Business Post disclosed that in his new position, Mr Patel will be leading Google Cloud's business across Sub-Saharan Africa.
He will also have overall responsibility for the company's sales strategy and continued development of its go-to-market sales operations and will focus on supporting the growth and scale of Google Cloud customers across a variety of industries.
"We have been seeing strong customer momentum in Africa, and companies ranging from digital natives to large corporations are coming to us to help them digitally transform and reinvent their business models," said Mr Abdul Rahman Al Thehaiban, Managing Director, Turkey, Middle East and Africa at Google Cloud.
"We are thrilled to have Niral join us as we accelerate the next stage of growth with our local teams, partners and customers. He brings a wealth of experience to the Google Cloud family," he added.
The new director, who is based in Johannesburg, South Africa, will bring over 20 years of tech sales leadership to Google Cloud.
He was chosen from Oracle, where he was the Managing Director for South Africa and prior to Oracle, Mr Patel held various leadership roles at Microsoft, IBM and Hitachi.
Paxful Announces Roshan Dharia as Interim CEO
By Modupe Gbadeyanka
Mr Roshan Dharia has been appointed as the interim chief executive of Paxful, a leading global peer-to-peer Bitcoin platform.
In a statement issued by the company's press team, it was disclosed that the appointment of Mr Dharia became effective on Wednesday, May 31, 2023.
Recall that Paxful returned to business some weeks ago after it shut down its operations due to internal issues.
Mr Dharia would be expected to reposition the firm "with the objectives of strengthening operations and exploring strategic alternatives."
He was most recently a senior executive at TrustToken (now known as Archblock) where he led the DeFi institutional lending business, successfully deploying over $1.5 billion in stablecoin loans to crypto-native companies.
Prior to TrustToken, Roshan founded and built the investment platform PTHL Affiliates, which specialized in the acquisition and turnaround of distressed private companies across multiple industries.
As a seasoned executive, he has held various positions as an investor and investment banker with transactional experience totalling over $30 billion across mergers and acquisitions, financial restructurings, and financings.
The interim CEO, who is highly adept in navigating special situations with complex risk profiles and significant intrinsic value, said he was greatly honoured "to become CEO of Paxful."
"Over the last eight years, Paxful has been a pioneer in establishing the real use cases of Bitcoin and helping millions of people in the process.
"I look forward to hitting the ground running and building on the innovative technology developed by the Paxful team," he added.
The Custodian of Paxful, Srinivas Raju, while commenting on the appointment, said, "I'm delighted that Roshan has joined Paxful and will take over day-to-day management of the company. I'm confident under his leadership; the business will keep building a financial system that truly serves the 100 per cent."
Since its inception in 2015, Paxful has grown to a community of over 12 million users around the world, with billions of dollars traded on the platform over the last eight years.
Abidemi Ademola Leaves Unilever Nigeria Board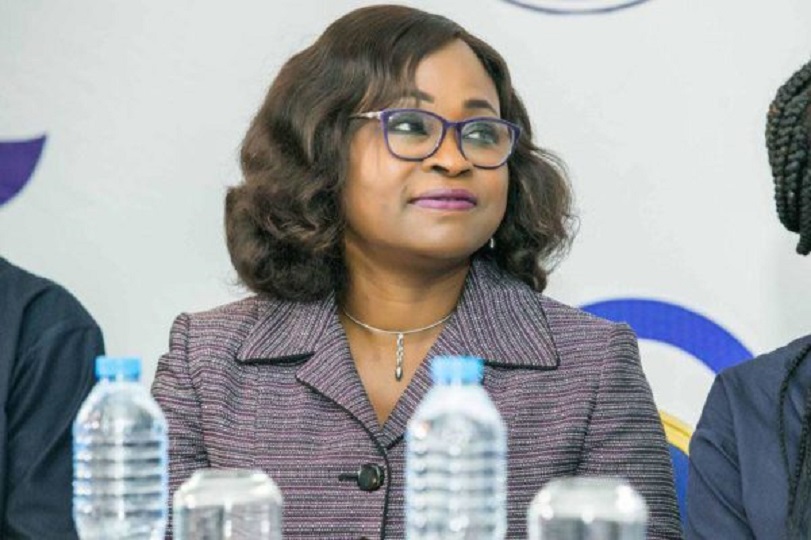 By Dipo Olowookere
An Executive Director of Unilever Nigeria Plc, Mrs Abidemi Ademola, has resigned from the board of the conglomerate.
In a notice to the Nigerian Exchange (NGX) Limited on Tuesday, it was disclosed that she would officially exit the board of the organisation on May 31, 2023.
In the statement signed by the Senior Legal Counsel and Company Secretary of Unilever Nigeria, Mrs Afolasade Olowe, the board thanked Mrs Ademola for her service to the firm, wishing her well in her future endeavours.
"This is to notify Nigerian Exchange Limited and the investing public that the Board of Directors of Unilever Nigeria Plc has considered and approved the resignation of Mrs Abidemi Ademola as an Executive Director with effect from May 31, 2023.
The Board of Directors wishes Mrs Ademola all the very best in her future career and would like to express their sincere gratitude to her for the many valuable contributions and legal expertise she brought to the company over a distinguished 27-year career at Unilever.
"Mrs Ademola's replacement on the Board of Directors of Unilever Nigeria will be announced in due course," the disclosure said.
Aviation Minister Appoints Arise TV's Amaka Udeh-Walker as GM NAMA
By Aduragbemi Omiyale
One of Arise TV's correspondents, Mrs Amaka Udeh-Walker, has been appointed as General Manager for Public Affairs of the Nigeria Airspace Management Agency (NAMA).
The broadcast journalist was appointed for the position by the Minister of Aviation, Mr Hadi Siriki, according to a statement from the Ministry of Aviation.
She is one of those chosen by the Minister to lead some agencies in the sector as part of its reorganisation for efficiency.
Amaka Udeh Walker is a news anchor on Arise TV and was once the Head of Programmes at Hot 98.3 FM, where she oversaw the affairs of the Programs Department and Presenters.
She joined Arise TV in 2018 and has risen to be one of its top members of staff.
At NAMA, she will work directly with the Director General/CEO, Mr Tayib Odunowo.
Latest News on Business Post