NLC Plans Nationwide Strike Over Sacked Kaduna Workers
By Adedapo Adesanya
The Nigeria Labour Congress (NLC) has threatened to embark on a nationwide strike over what it described as unlawful dismissal of civil servants by the Kaduna State Governor, Mr Nasir El-Rufai.
The warning was made by the president of the NLC President, Mr Ayuba Wabba, in Abuja, after a meeting of the Central Working Committee.
He said all members of the NLC will down tools nationwide for five days in the first instance and when nothing is done by relevant government agencies, the workers union will think of the next line of action.
Mr Wabba explained that the union's plan for a nationwide strike over Mr El-Rufai's action was predicated on the assumption that the Governor is having support from other states and the federal government.
In his words, "CWC has decided and has also recommended to the National Executive Council that labour will withdraw all services from either public or private from all sectors of the economy for five days in the first instance."
"And where there is no remorse, there is going to be a total action because we believe that El-Rufai is not alone in this action that neoliberal forces and also some government are also part of it.
"This action is going to be total and unconditional and therefore, all unions will be issuing statements and directives to their members to take this directive seriously and that the action will go ahead," he added.
Speaking further, the NLC President said the action was taken as a last resort due to all the communications that were written on the issue to the Kaduna State Government and were yet to receive any attention.
According to him, the CWC, therefore, thought that workers should not be allowed to die in silence as thousands of workers who had been sacked were yet to be paid in line with the provisions of the law.
Background to the Issue 
The move by NLC comes a week after Governor El-Rufai announced the plan to disengage civil servants in the state, citing fiscal reasons.
Mr El-Rufai said a significant amount of the statutory federal allocations to the state is being spent on the wages of public servants.
According to the Governor, the decision was one of the necessary moves to salvage the state's finances and that the measures which the government took to cope with the COVID-19 pandemic have shown clearly that the public service requires much fewer persons than it currently employs.
"Therefore, the state government has no choice but to shed some weight and reduce the size of the public service. It is a painful but necessary step to take, for the sake of the majority of the people of this state," the governor was quoted in a statement.
"The public service of the state with less than 100,000 employees and their families cannot be consuming more than 90% of government resources, with little left to positively impact the lives of the more than 9 million that are not political appointees or civil servants.
"It is gross injustice for such a micro minority to consume the majority of the resources of the State," Mr El-Rufai said.
7 Steps for a Killer Entry Level Software Engineer Resume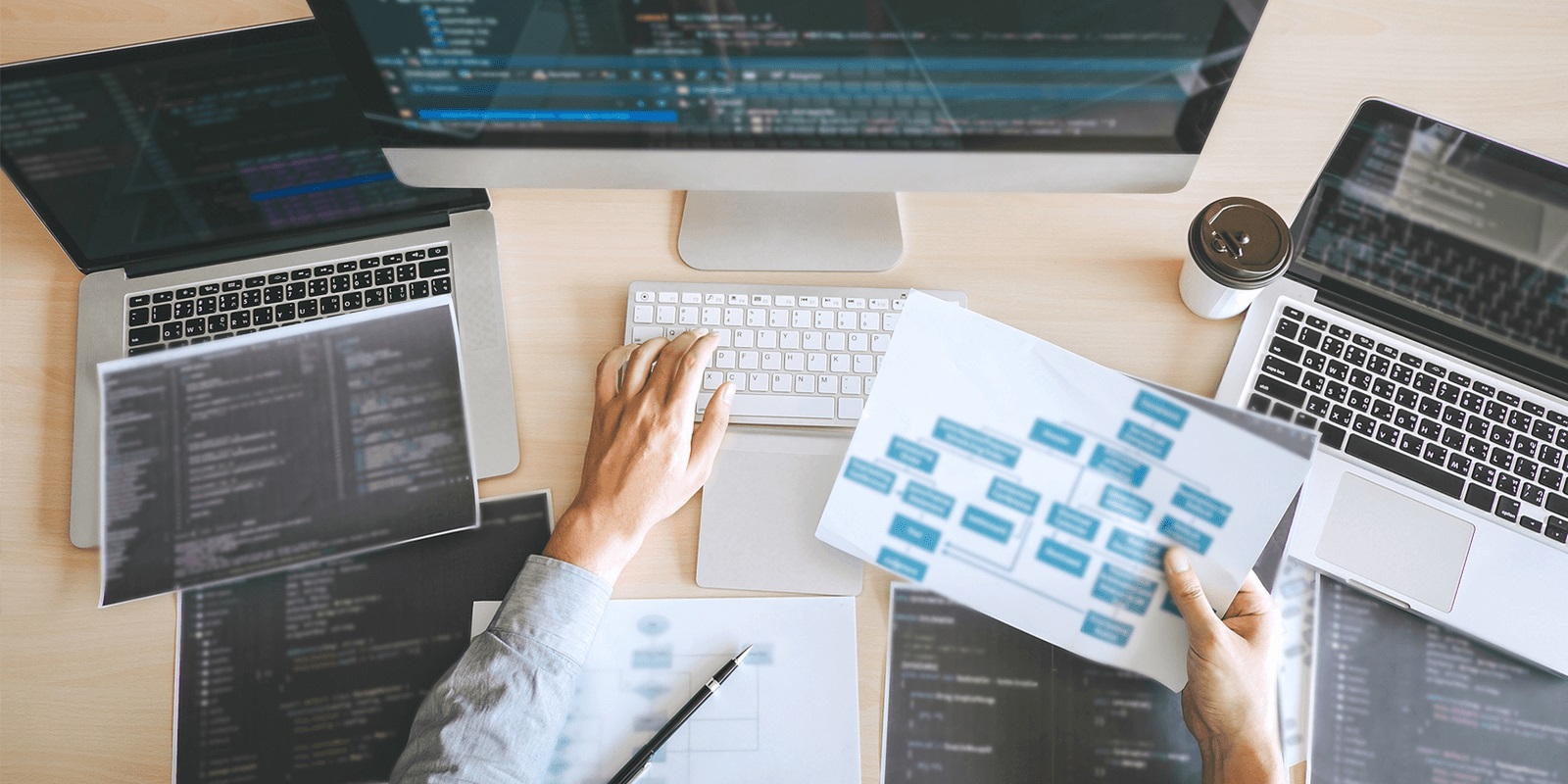 Introduction
Software engineering has always been the fundamental pillar of the Information Technology industry. A software engineer job profile is also considered one of the most secured career domains in terms of employment rate.
According to a report by the United States Bureau of Labor Statistics, 1,847,900 Software Developers, Quality Assurance Analysts, and Testers are currently working in the country.
These numbers are expected to grow up to 22% by 2030. So, if you are in the middle of your computer science degree program, you are on the right path for a lucrative career.
Meanwhile, we are backing you up with the resume-building process. To help you make the best junior software engineer resume, we are here with seven killer resume-building steps. You can follow these steps to craft an impeccable resume for your entry-level job search:
Step 1- Make an Outline
To build a professional & well-organized resume, create an outline of your resume before any other step. We recommend using reverse chronological resume format for entry-level job seekers.
Step 2- Mention Key Skills
Skills play a vital role in a technically strong resume. Highlighting profile-centric skills on your resume will not only help you in parsing through the ATS (Applicant Tracking System) but also in getting the recruiter's undivided attention.
Moreover, we advise you to make separate sections for your technical skills and soft skills. It will make your resume look organized and professional.
Step 3- Add Your Educational Qualifications
Write your education details related to the software engineering profile. You can consider adding the below-given points while framing the educational qualifications section of your resume:
Degree/Diploma Name
Institution Name
Acquired Grades
Location of Institute
Year of Enrollment & Graduation
Step 4- Showcase Your Project Details
You can make a separate section for elaboration on your previously built projects. It will help you in stealing the limelight during the recruitment process. Here are some points that you can add in the projects section of your resume:
Name of Project
Programming Languages Used
Other Technical Elements Used
Highlighting Tasks
Step 5- Shed Some Light on Your Training
Training section will cover the professional experience space in your resume. Just like professional experience, you need to showcase your training profile, company name, location, and serving year in this section.
We suggest you write all your training details in bullet points to improve readability. Take a look at some essential points to remember while framing your resume points:
Use a power verb to start every point
Quantify your bullets wherever possible
Highlight important keywords and metrics
Step 6- Add Certifications
Additional certifications apart from your educational degree can add value to your initial level job search. You can list all your certifications obtained related to a software engineer profile. These certifications will make you stand out from the crowd of your competitors. The certifications section of your resume must include the following details:
Name of Certification
Name of Issuer
Month and Year of Completion
Step 7- Write a Crisp Resume Summary
As its name defines, it possesses the highlights of your entire resume in an easy-to-read paragraph. Your resume summary needs to be appealing and expressive about your capabilities and achievements.
We recommend you to write your resume after summing up all other sections of your software engineer resume. Moreover, you can stuff it with profile-centric keywords to make it more impressive to steal the limelight during the resume screening round.
Key Takeaways
Take a look at the key takeaways of this article:
Outline your resume in reverse chronological resume format
List your technical skills and soft skills in separate sections
Mention the details of your educational degree with enrolment & graduation dates
Showcase the details of your previously built projects
Add your training details to fill up the gap of professional experience
Write about your certifications related to the software engineering profile
Craft an appealing and impressing resume summary stuffed with industry-specific keywords
These guidelines will lead you towards a professional entry-level software engineer resume. For any other career assistance, you can use the comment section given below.
NEC Ratifies ALGON Delta Chairman as National Legal Adviser
By Modupe Gbadeyanka
The Delta State Chairman of the Association of Local Governments of Nigeria (ALGON), Mr Victor Ebonka, is now the substantive national legal adviser of the group.
His appointment was ratified by the National Executive Council (NEC) of ALGON at the 4th zonal meeting and retreat of the organisation held in Lagos State.
At the event, a new deputy national president of the association was elected and this was Mr Aminu Maifata Muazu from Nasarawa State.
Also elected was a new national treasurer, Mr Mohammed Bappa of Takai Local Government Area Kano State.
They were all sworn in immediately by a notary public, Mr Taiwo Onayinka of Strict Attorneys.
During the NEC meeting, the ALGON National President received a delegation of the Association of Bloggers and Journalists Against Fake News who paid him a courtesy visit led by its president, Mr James Ezema.
The media practitioner appreciated the ALGON leader for his open-door policy, pledging to partner with the group in its effort to mitigate the negative impact of fake news on peace and development in the country.
CAP Plc Appoints Bolarin Okunowo as Managing Director
By Dipo Olowookere
Mrs Bolarin Okunowo has been appointed as the new Managing Director of Chemical and Allied Products (CAP) Plc, one of the leading paint makers in Nigeria.
The rejigging of the board of the company was necessitated by the retirement of the current occupier of the position, Mr David Wright.
Mr Wright is vacating the seat on November 30, 2021, to pave way for Mrs Okunowo on December 1, 2021, a statement signed by the company secretary, Ayomipo Wey, disclosed.
The current MD is retiring from the board and his request to leave has been granted, with the board expressing "its profound gratitude to David for his leadership, hard work, commitment, industry, service and contributions to CAP Plc and wished him all the best as he moves on to retirement."
As for the incoming CEO, she is expected to drive the growth with her nearly two decades of experience in a range of roles spanning investment banking and financial services, manufacturing, oil and gas, real estate and hospitality.
Mrs Okunowo joined UAC of Nigeria Plc in October 2018 and served as its Investment Executive responsible for managing the company's investments in its industrial businesses (paints, logistics and real estate).
In her role as an Investment Executive, she was responsible for working with management teams to shape strategy and deliver commercial outcomes.
Prior to joining UACN, she was the Head, Energy & Infrastructure Finance at Stanbic IBTC Capital with responsibility for the oil and gas, power and infrastructure debt finance portfolio.
Before joining Stanbic, she worked with ARM Investments Managers and PricewaterhouseCoopers.
Mrs Okunowo a qualified chartered accountant and holds a Bachelor's degree in Commerce from the University of Birmingham, UK and a Master's degree in Information Systems from the prestigious London School of Economics.
She served as the immediate past Managing Director of Portland Paints and Products Nigeria Plc, where she led a turnaround of the business and the implementation of the successful merger with CAP Plc. She was a Non-Executive Director of CAP Plc until July 2020 and is currently a Non-Executive Director of Livestock Feeds Plc.
Latest News on Business Post