Senate Calls for State of Emergency on Unemployment
By Adedapo Adesanya
The Senate has called for a declaration of a state of emergency on the provision of employment to the youths of Nigeria.
This call was made Senator Ike Ekweremadu at the plenary on Wednesday, December 11, citing Orders 42 and 52, so as to spur the government to action about the biting rate of unemployment facing the nation's most vibrant population.
The motion received a lot of support, chiefly by Senator Istifanus Gyang who said that the situation has brought about a trauma of hopelessness, even for educated Nigerians.
He said, "Many of our youths are well read, have multiple certificates and still unemployed. The government of Nigeria should declare a state of emergency on unemployment in this country so that all hands will be on deck and deliberate steps must be taken to ensure we rescue Nigerian youths that are in the state of trauma."
"It is important to ensure that the private sector is empowered to provide an enabling environment to create employment for our youths," he added.
Senator Biodun Olujimi, on her part supported the call saying, "We must declare an emergency on unemployment. There is a limit to age when it comes to employment. The emergency is as good as being declared now because something has to be done."
Senator Smart Adeyemi also noted that it was a serious issue and that funding was a major contribution to this in the country.
"Banks in Nigeria contributed in no small measure to unemployment in Nigeria. They do not give credit facility to young Nigerians to run business. This is a complex problem. Let us look at the banking sector. In addressing unemployment, we must look at funding, which is important," he said.
The upper legislative arm has also resolved to urge the Federal Government through the Ministry of National Planning to put up a mechanism and programme that will provide employment for the country's teeming unemployed graduates across all tiers of government.
There was also a resolution to revitalize existing industries, build new ones and provide a conducive and enabling environment for the private sector to build more industries.
The senate also resolved to urge the federal government to initiate a sustainable unemployment fund for the payment of living stipends to unemployed Nigerians until such persons secure any kind of employment.
Buhari Swears-in Bello Shehu as RMAFC Chairman
By Adedapo Adesanya
President Muhammadu Buhari on Wednesday, August 17 swore in the newly appointed Chairman of the Revenue Mobilization Allocation and Fiscal Commission (RMAFC), Mr Mohammed Bello Shehu.
The new RMAFC chairman was administered an oath in the council chamber of the State House in Abuja just before the president presided over the weekly Federal Executive Council (FEC) meeting.
Speaking with journalists after the swearing-in, Mr Shehu explained that although the task ahead of him is daunting, he is certain that the commission will assist the Buhari-led administration to block leakages.
He also noted that he will assist the appropriate bodies to generate more revenue for the Federation and implement its constitutional responsibility.
As one of the 14 constitutional Commissions, the RMAFC chairman maintained that he will ensure that the commission's independence is upheld as enshrined within the Constitution.
Alongside the president, others physically in attendance at the FEC meeting included the Secretary to Government of the Federation, Mr Boss Mustapha; Chief of Staff to the President, Mr Ibrahim Gambari; and National Security Adviser, Maj. Gen. Babagana Mungonu (rtd).
Others were Ministers of Information and Culture, Mr Lai Mohammed, Finance, Budget and National Planning, Mrs Zainab Ahmed, and Justice, Mr Abubakar Malami; Mines and Steel Development, Mr Olamilekan Adegbite, Niger Delta, Mr Umana Umana; Power, Mr Abubakar Aliyu, Sports, Mr Sunday Dare; Water Resources, Mr Suliaman Adamu, Science and Technology, Mr Olorunibe Mamora.
Also in attendance were the Ministers of Water Resources, Federal Capital Territory, Mr Mohammed Bello, Works and Housing, Mr Babatunde Fashola, Agriculture, Mohammed Abubakar, Aviation, Mr Hadi Sirika, Mines and Steel Development, Mr Olamilekan Adegbite and Minister of State Education, Mr Goodluck Opia.
The Vice President, Mr Yemi Osinbajo joined virtually as well as the Head of Service of the Federation, Mrs Folashade Yemi-Esan and other ministers.
Hann Succeeds Chimphondah as Shelter Afrique CEO
By Aduragbemi Omiyale
Shelter Afrique has announced the appointment of Mr Thierno-Habib Hann as its new chief executive officer, replacing Mr Andrew Chimphondah, who left the company early this year.
A statement from the Nairobi-based pan African housing development financier disclosed that Mr Hann brings to the company over 20 years of experience in housing finance, capital markets and structured finance.
According to the chairman of Shelter Afrique, Mr Ephraim Bichetero, the selection of the new CEO was very competitive, based on merit and competence.
He is expected to strengthen governance, be an embodiment of the values of the organisation and drive the investment strategy of the firm focused on delivering large-scale affordable housing.
"Mr Hann has extensive international experience in housing finance, capital markets and structured finance, set-up and management of investment funds with banking and multilateral institutions, spanning over 20 years.
"He brings with him a wealth of leadership experience in development and investment, sharp insight in the real estate landscape and a strong track record of delivery. Over the years, he has developed housing finance transactions in the US, Latin America and Eastern Europe, valued over $32 billion," Mr Bichetero said.
Business Post gathered that Mr Hann will not resume office at the moment because he currently serves as the Asia/Pacific Lead for housing finance at the International Finance Corporation (IFC) based in Bangkok, where he leads the strategy development and implementation of the housing finance program with a portfolio of over $2 billion.
He will join the organization at the end of his current contract with IFC and in the interim, Mr Muwowo will continue to serve as Acting Managing Director.
Mr Hann, a native of Guinea, began his career at the consulting firm Arthur Andersen, LLC as a Senior Consultant in Financial Services and Capital Markets in New York City.
He has worked at JPMorgan Chase and Goldman Sachs as Manager and Vice President respectively and led investment teams issuing mortgage-backed securities (RMBS/CMO), and credit derivatives (CDS) in these organizations.
He also served at the World Bank Group as the Private Sector Development Program Manager in Guinea, responsible for designing and implementing the business climate improvement program, while developing a bankable pipeline of investments and government advisory projects in strategic sectors of the economy.
Electricity Workers Threatens Strike from Today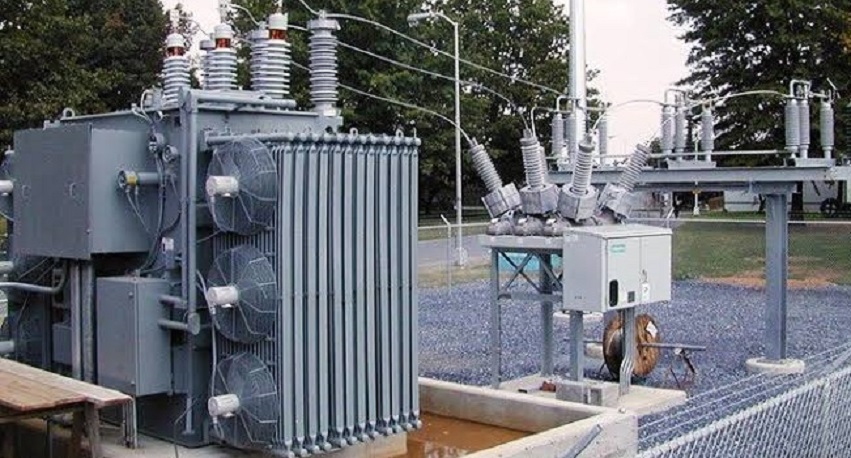 By Adedapo Adesanya
Organised labour has directed workers in the power sector to down tools and commence an indefinite strike from Wednesday, August 17 over pending labour issues with the Transmission Company of Nigeria (TCN).
The National Union of Electricity Employees (NUEE) on Tuesday demonstrated at the headquarters of the TCN in Abuja.
They complained about the alleged failure of the federal government to pay the entitlement of former staff of the defunct Power Holding Company of Nigeria (PHCN) in December 2019.
The aggrieved workers under the aegis of the National Union of Electricity Employees (NUEE) said this is a prelude to an indefinite strike action expected to commence today.
In a circular entitled "call to action", the General Secretary of NUEE, Mr Joe Ajaero, directed them to ensure total compliance, vowing to paralyse operations of TCN nationwide over what they consider "anti-masses activities."
This means the nation's electricity supply crisis could worsen from Wednesday following this decision if an impasse is not reached.
"You are hereby enjoined to mobilise immediately for a serious picketing of TCN Headquarters and stations nationwide over the directive by the TCN Board that all PMs in acting capacity going to AGM must appear for a promotion interview," the circular read.
"This directive is in contravention of our conditions of service and career progression paths, and unilaterally done without the relevant stakeholders.
''This action takes effect from Tuesday 16th August 2022 and total withdrawal of services commences on Wednesday 17th August 2022. Ensure full compliance in all the stations nationwide."
This will not be the first time electricity workers will threaten to put the nation in darkness. On May 18, the union issued a 14-day ultimatum to the Managing Director/Chief Executive Officer, MD/CEO of the company.
In the circular titled "Unresolved issues on the year 2021 promotion exercise and others," the union threatened to down tools at the expiration of the ultimatum if its grievances were not addressed.
Latest News on Business Post