18 Gulder Ultimate Search Contestants Comb Jungle for Akolo's Secret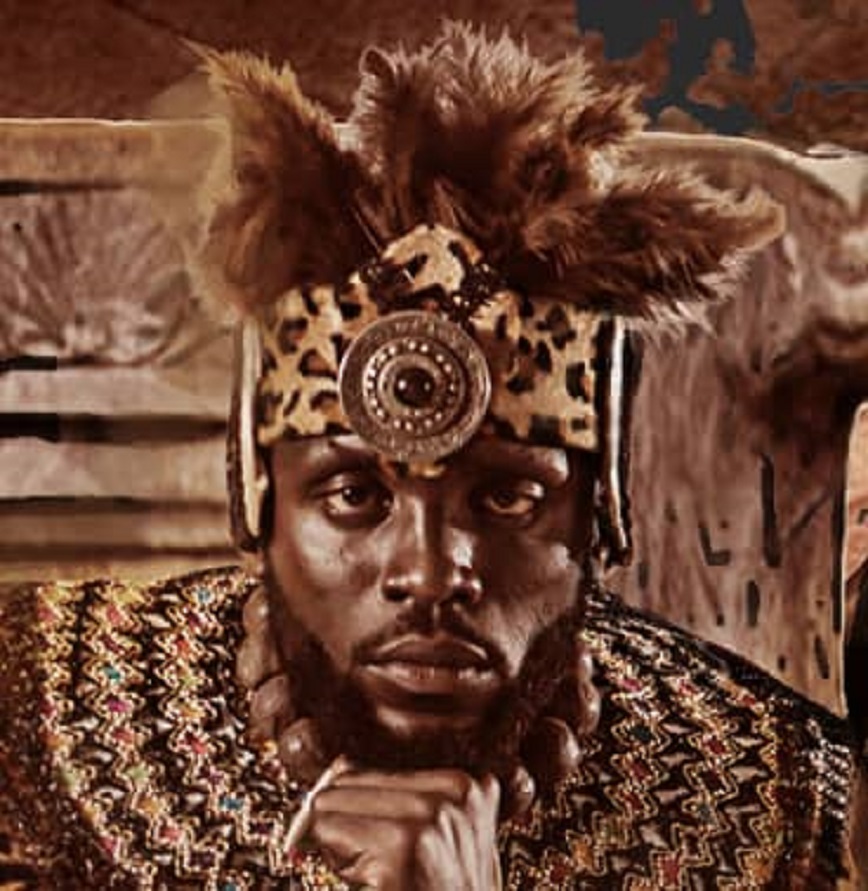 By Dipo Olowookere
The search for the secret buried by a mysterious craftsman named Akolo who once lived in a small town called Ijuka, which existed many centuries ago, has begun.
To comb the jungle for the lost secret kept in an iron chest of the late wise craftsman are 18 Nigerians who auditioned for the Gulder Ultimate Search (GUS) Season 12 recently across the key regions of the country.
These brave contestants are already facing challenges as they make their way to the jungle for this treasure hunt.
One question that may be brewing in the minds of readers at the moment could be; why are these GUS contestants after Akolo's secret and what is its importance?
Every season, GUS takes viewers on a journey through time to seek out a treasure that many say are mere tales of legends. This season, The Age of Craftsmanship goes to Ijuka, where Akolo settled down amongst the blacksmiths and woodcarvers. He soon began to teach the best among the people because his skills were superior to theirs. His name spread beyond the town, but what drew the attention of many was his special brew.
Akolo's brew was nothing like any that existed in the town. He used ingredients which no one had ever seen before that he got from trading his great works with European merchants. The king soon heard of his fame and appointed Akolo to be a member of his advisory council.
Although Akolo formed a close bond with the king, he never revealed the recipe of his brew. That was a secret Akolo guarded jealously. As the fame of his brew grew, trading routes began to pass through Ijuka, and many sought to taste his brew. Ijuka became a prosperous town, and soon enemies began to gather.
They were jealous of Akolo's wisdom and his close bond with the king and wanted the secret of his brew for themselves. They tried several times to kill him but to no avail.
Fearing for his life, Akolo left the town for the mangrove forest with his secret brew recipe and all his knowledge, never to be seen again. Ijuka, a once prosperous town, suffered Akolo's absence and was soon laid to waste by foreign invaders.
Now, the council of elders has chosen 18 brave warriors to go back in time to The Age of Craftsmanship to search for the iron chest containing Akolo's secret. These 18 warriors have endured several challenges to prove they are worthy of retrieving the iron chest of the wise craftsman Akolo.
Which of them would find the chest and open it to reveal the secret of the craftsman?
To find out, viewers have to watch the show every Saturday and Sunday at 8 pm on Africa Magic Showcase (DStv channel 151), Africa Magic Urban (DStv channel 153) and Africa Magic Family (DStv channel 154 & GOtv channel 2).
What's Behind Nigeria's Love of Local Music?
Music is an integral part of Nigerian life and there's no doubt that Nigerians love music — whether it's local or international. But in recent times Nigerians have consistently demonstrated their love for local artists, with many of these musicians outranking their foreign counterparts in the West, including those who are the biggest names in entertainment.
This is borne out by data from Spotify Wrapped — their annual round-up of the top artists, albums, songs and playlists of the year as streamed by users on the platform from around the world.
That love of local can even go down to city level, as proven by the fact that Lagos native Wizkid was the most streamed artist in Nigeria's biggest city this year. And what other country on the planet would celebrate its cities' notorious traffic jams with a four hour-long playlist primarily comprising local artists?
Given that the music and entertainment industry is set to generate around $8-billion for the economy this year, it's a phenomenon that should undoubtedly be celebrated and encouraged.
But what drives this passion? Music from Naija (as Nigerians lovingly refer to their country) is going places and gaining worldwide popularity. This is thanks to a new wave of Nigerian artists who are creating innovative music and drawing interest from beyond the region's borders by showcasing the vitality of the local music industry.
Afrobeats, the heavy-beat, electronic music from Nigeria, has become pop music gaining a global fan base and establishing a path to worldwide domination. Thanks to the Afrobeats' growing popularity, renowned artists like Snoop Dogg, Drake and Ed Sheeran have collaborated with Nigerian artists, bringing them worldwide attention.
This is a point of pride for Nigerians and could provide a clue as to why they prefer local artists and music, whether they're listening in nightclubs, at weddings or music festivals, or just through street DJs.
In Spotify's recently released Wrapped data, Nigerian artists singing and rapping in the Afropop genre dominated the local music scene, with artists like WizKid, Burna Boy, DaVido, and  Olamide topping the list of five most-streamed artists. International singer Drake is the only foreign hitmaker in the top five list.
The fact that these artists' songs tend to revolve around love, wealth, partying, and some of society's vices — like online fraud — all things which Nigerians deal with on a daily basis may provide some context as to why they resonate more than songs by foreign artists. .
It's not just the latest club bangers driving Nigeria's love of local music either. They're also streaming local albums much more regularly than their international counterparts. Of the top 10 albums streamed by Nigerian Spotify listeners, seven were local. WizKid's rave of the moment album Made in Lagos topped the chart, beating international artist Justin Bieber's Justice.
Interestingly, the Wrapped data shows that Nigerians also enjoyed their local music to make the most of the time they spend in traffic.  On the top five car data charts, homegrown talents and music dominated the list with LADIPOE's  Feeling topping the chart, followed by Essence, Wizkid featuring Tems, and   Bounce by Ruger. Lojay's Monalisa and DaVido's  Ke Star Remix ranked fourth and fifth respectively.
The Wrapped data shows that the love of Nigerian music cuts across age groups too. Even Gen Zs, who've grown up with easy access to international artists, show a strong preference for local performers. Top on the list of these artists and songs are Gbese by Yung Felix and Positivv,  Feeling by LADIPOE and  Bounce by Ruger.
Across the African continent, other data from Wrapped shows that Nigerian artists also ranked among the top 40 artists in sub-Saharan African countries like Ghana, Kenya, Tanzania and Uganda.
GUS Viewers Anticipate Return of Evicted Contestant With Boomerang to Camp
By Dipo Olowookere
Viewers of the ongoing Gulder Ultimate Search (GUS) season 12 are looking forward to when they would have the rare opportunity to vote to return an evicted contestant with boomerang back to the Amorokin Camp.
This edition of the show gave GUS viewers the avenue to return one contestant back to the television reality series to partake in the search of Akolo's chest, which was lost a long time ago.
It was a twist introduced in the GUS Age of Craftsmanship, with boomerangs scattered around the jungle, allowing contenders who find any of them and are evicted to have the opportunity to return to the show with the support of viewers.
Among those who have been evicted so far, Esitima, Tosin and Osas have boomerangs and have the opportunity to return to the jungle. Viewers would be able to vote for one person that would return to Amorokin camp to fight for the N50 million prize.
Before now, evictions marked the total end of the road contestants until the introduction of the boomerang, which the host, Toke Makinwa, informed the warriors of.
Last week, Yankari and Esitima were evicted from the show, leaving only five in the jungle.
Esitima, who found three boomerangs during her stay at the camp, but had to let go of two, has the opportunity to return if voted by viewers.
With less than two weeks left to end the programme, one question of the lips of viewers is; when will we have the opportunity to vote one of our favourite evicted contestants back to Amoroki camp? This is left for the organisers to answer.
But the show producers have promised that viewers will surely have the opportunity to vote back their favourite warrior when voting is open and the contender with the highest votes will return to the jungle to participate in the final task in the search for Akolo's chest.
More than 20,000 Nigerians applied for the Gulder Ultimate Search Season 12 Age of Craftsmanship and after a regional selection process followed by a two-day trip to the Sea School, the number was pruned to just 18, who made it into the jungle and were divided into three clans of Amo, Irin and Iroko.
Nigerian Music Has Spiralled Out of Control—Yemi Alade
By Dipo Olowookere
The music scene in Nigeria is unarguably one of the biggest in Africa. In fact, it is like what the American music industry is to the world and the key stakeholders are loving the attention.
A popular female artiste, Yemi Alade, attested to this when she told CNN International in the latest episode of Africa Avant-Garde that, "The music industry in Nigeria is ever-growing, it is huge. The music has spiralled out of control. It's international, the entire world is into it, the spotlight is on Africa and we're loving it."
Unfortunately, the outside world sees the sounds from Nigeria as purely Afrobeats, which some people like Yemi Alade, who gained limelight after she won the maiden edition of a now-rested Peak Talent Hunt in 2009, said was worrying.
"I like to call my genre of music Afropolitan. For me it's a mix of highlife, Afrobeats, R'n'B and pop," she stated.
"I'm not an Afrobeats artist, my own genre of music is Afro House. Afro House is a fusion of African music, there's the African influence in terms of the beat, and my vocals – I love to sing in Yoruba language," another female singer and songwriter, Niniola, said.
Afrobeats is the sounds produced from West African and was made very popular by late music legend, Fela Anikulapo-Kuti and music executives, Kenny Keke Ogungbe and Dayo D1 Adeneye, who started Kennis Music, one of Nigeria's best-known music labels, in the late 1990s, cautioned that not everything should be grouped under the Afrobeats label,
"I hope as we keep moving, the world will learn to recognise that everything that comes out of Nigeria is not Afrobeats," the submitted.
As for Mr Obi Asika, the founder of Yam Carnival, a festival in London, England celebrating Black music, culture, and food, he is hopeful that African music will continue to grow in popularity internationally.
However, he cautioned that the genre shouldn't lose its African roots, "I hope that it keeps its foundations strong, and I hope that African people remain stakeholders in it – that it's not just gobbled up by the industry, because then it will last forever."
A renowned music producer and founder of Mavin Global, Don Jazzy, said streaming is increasing the popularity of African music globally.
Latest News on Business Post