Art Of Technology Lagos 2.0 Begins December 3
By Adedapo Adesanya
The Lagos State government through the Office of Innovation and Technology is organising the second edition of the Art of Technology (AOT) Lagos 2.0. curated by Eko Innovation Centre.
The two-day conference will bring together the best of tech minds from across the globe physically and virtually on the December 3 and 4, 2020, in line with its SMART City agenda of making Lagos a 21st-century economy.
Aptly themed Smart Data, SMARTER Lagos, the AOT Lagos 2.0 will facilitate multi-stakeholder discussions, exchanges and collaborations along the data value chain as an enabler of a SMARTER Lagos.
The conversation will centre on the fundamental role data plays in connecting the city with its citizens. Together, delegates will rub minds on how data can be collected, collated, analysed and deployed for governance, commerce and development.
The Vice President of Nigeria, Mr Yemi Osinbajo, will deliver the presidential address on Lagos, Driving a Smarter and Efficient Nigeria while Mr Isah Ali Pantami, the Minister of Communication and Digital Economy, will speak on Nigeria in the eyes of the world: The data approach.
Mr Michael Seibel, CEO and Partner, Y-Combinator; Mr Demola Sogunle, CEO Stanbic IBTC; Ms Lisa Da Silva, Principal Investment Officer, International Finance Corporation; and Mr Tomi Davies, CEO, TVC Labs are keynote speakers.
According to the Curator of Art of Technology Lagos 1.0 and founder of Eko Innovation Centre, Mr Victor Gbenga Afolabi, the two-day summit will build on the success of the maiden edition held in 2019 with over 2,000 participants.
He noted that one of the key successes was the launch of the Lagos Innovation Master Plan which has continued to guide the Lagos state government in achieving its SMART City agenda.
In addition, the Governor of Lagos, Mr Babajide Sanwo-Olu, announced a tech fund of N250 million to be managed by the Lagos State Science, Research and Innovation Council (LASRIC) headed by the Vice-Chancellor of the University of Lagos of which N100 million has already been disbursed. The Open Government Initiative and Lagos State Solution Hub were also launched.
This year's conference will feature 60 industry speakers, 50 investors and 35 experience centres. There will also be an ideathon tagged Collaborate Lagos where innovative policies and tech-driven solutions aimed at achieving a SMARTER Lagos will be pitched by startups.
Also expected is the launch of a new tech product by Lagos State. Interactive panel discussions led by experts will cover transportation, agriculture, environment, education and healthcare. They will engage in the understanding of data economy, the opportunities it presents and the exponential change it could trigger. Plenary sessions will focus on exploring collaborative platforms to facilitate the sharing of the best ideas and innovations to inform policy and inspire collective action for scale and global impact.
Art of Technology Lagos 2.0 is sponsored by Access Bank with support from International Finance Corporation, Y Combinator, Lagos Innovates, Oracle, Lagos State Employment Trust Fund. Media partners are Brand Communicator and BusinessDay.
The hybrid event will happen through online VR experience via www.aotlagos.com, however, the physical 'limited edition' part will be hosted at Eko Hotel & Suites, Victoria Island, Lagos and attendance is strictly by invitation.
Multipotent Ugonna Bryant Floats Lykos Gonna as Next Best Fashion Hub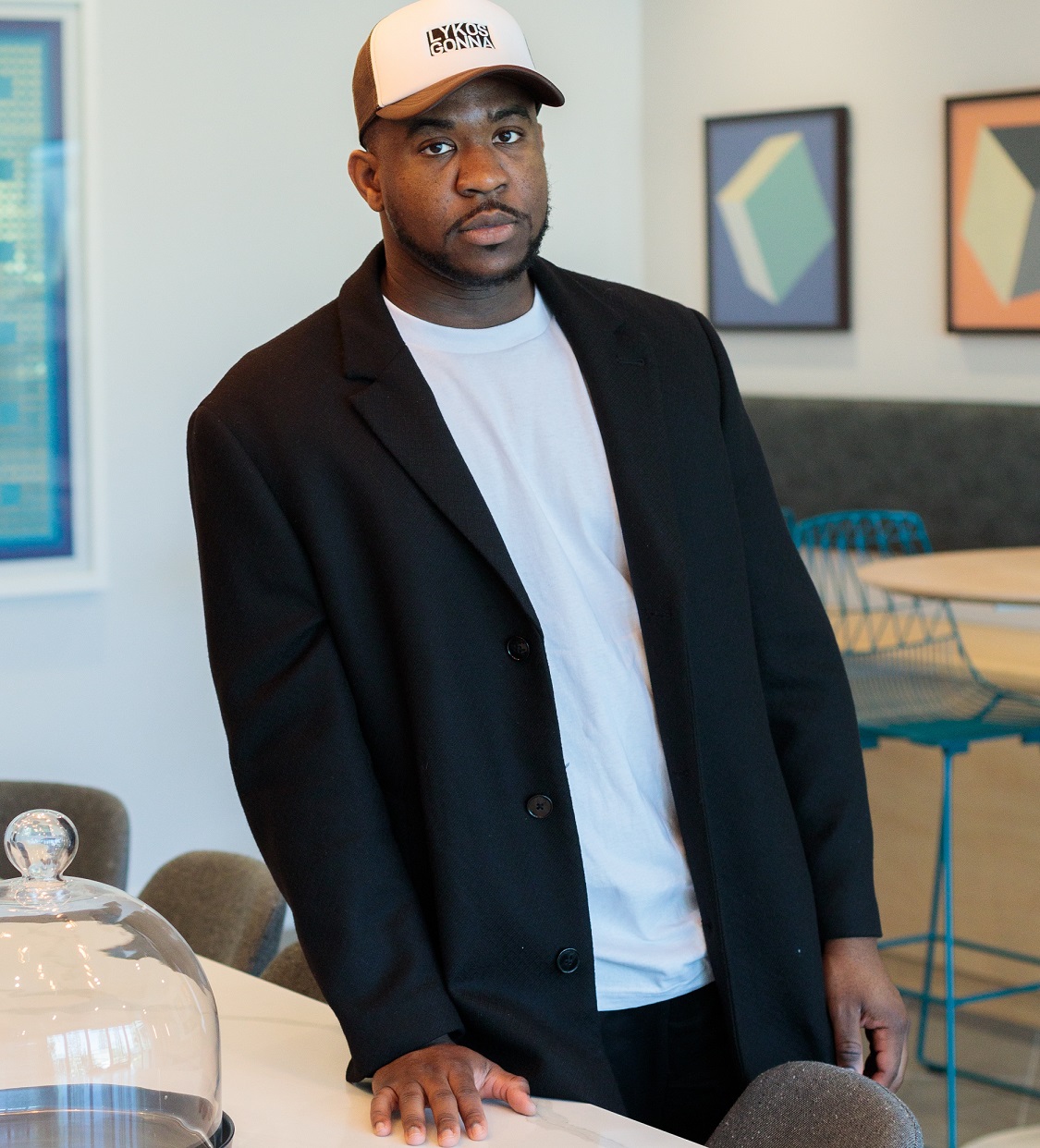 By Adedapo Adesanya
When you think of exceptional Nigerian fashion entrepreneurs, Ugonna Bryant Iriele has to cross your mind. His creativity has manifested itself in the design and execution of his luxury fashion brand Lykos Gonna which is becoming the toast of Los Angeles.
The designer comes from a family of means and is parented by Dr Clifford Ifeanyi Iriele from Awo Idmeili, and Chinelo Virginia Iriele, (Iloanya) Eziawa both from the eastern region of Nigeria. The designer has been able to make a name for himself in the highly competitive world of streetwear and high fashion.
Ugonna Bryant Irele is a middle child with two siblings, an older brother Brendan Obinna Iriele and a younger sister Belinda Uchenna Iriele.
He credits his parents for playing a significant part in his career trajectory.
According to the design genius, "they always provided support, be it religiously, financially or emotionally. I consider myself blessed to have them in my life. I come from a family of overachievers, and because of this, nothing less is expected from me. That is why I aim for the best in whatever I do."
This go-getter spirit is evident in Ugonna's dealings as he has managed to balance a number of other interests alongside his clothing line including engineering.
Describing the founding of Lykos Gonna, he states that; "I wanted to create something for us, something we can call our own without fear of rejection. We don't have to beg to partake in society. We know we are good at whatever we do, and we come from a background of leaders and rulers. We don't accept mediocrity. We aim for the best.
"As an African-American creative, inclusivity is always a concern so for him "it is a great deal to see people like me recognized for what they are most passionate about. It shows that whatever I couldn't do on my own can be done by someone else. It's accepted because that's why we are here. Everyone is born with a unique gift and abilities. I also see it as a motivation to work harder and stay dedicated to my craft."
Lykos Gonna is definitely a brand to admire and Ugonna doesn't want to be limited to just collaborations within the fashion industry as he is reportedly open to multiple partnerships ranging from Tech companies, transportation, botany or culinary.
18 Gulder Ultimate Search Contestants Comb Jungle for Akolo's Secret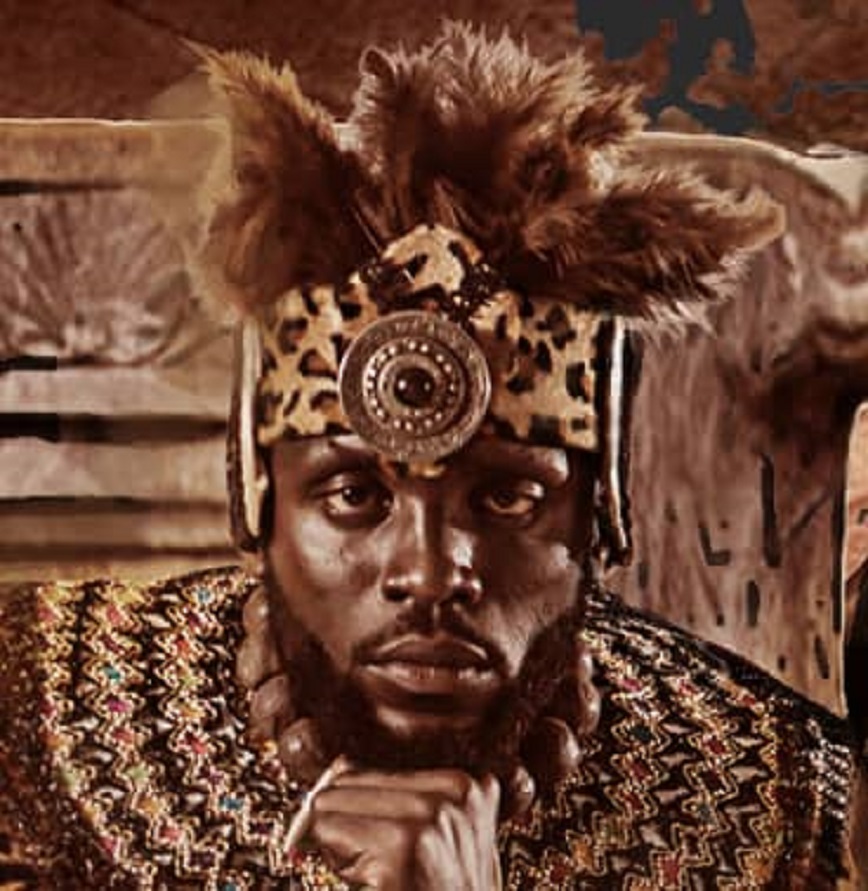 By Dipo Olowookere
The search for the secret buried by a mysterious craftsman named Akolo who once lived in a small town called Ijuka, which existed many centuries ago, has begun.
To comb the jungle for the lost secret kept in an iron chest of the late wise craftsman are 18 Nigerians who auditioned for the Gulder Ultimate Search (GUS) Season 12 recently across the key regions of the country.
These brave contestants are already facing challenges as they make their way to the jungle for this treasure hunt.
One question that may be brewing in the minds of readers at the moment could be; why are these GUS contestants after Akolo's secret and what is its importance?
Every season, GUS takes viewers on a journey through time to seek out a treasure that many say are mere tales of legends. This season, The Age of Craftsmanship goes to Ijuka, where Akolo settled down amongst the blacksmiths and woodcarvers. He soon began to teach the best among the people because his skills were superior to theirs. His name spread beyond the town, but what drew the attention of many was his special brew.
Akolo's brew was nothing like any that existed in the town. He used ingredients which no one had ever seen before that he got from trading his great works with European merchants. The king soon heard of his fame and appointed Akolo to be a member of his advisory council.
Although Akolo formed a close bond with the king, he never revealed the recipe of his brew. That was a secret Akolo guarded jealously. As the fame of his brew grew, trading routes began to pass through Ijuka, and many sought to taste his brew. Ijuka became a prosperous town, and soon enemies began to gather.
They were jealous of Akolo's wisdom and his close bond with the king and wanted the secret of his brew for themselves. They tried several times to kill him but to no avail.
Fearing for his life, Akolo left the town for the mangrove forest with his secret brew recipe and all his knowledge, never to be seen again. Ijuka, a once prosperous town, suffered Akolo's absence and was soon laid to waste by foreign invaders.
Now, the council of elders has chosen 18 brave warriors to go back in time to The Age of Craftsmanship to search for the iron chest containing Akolo's secret. These 18 warriors have endured several challenges to prove they are worthy of retrieving the iron chest of the wise craftsman Akolo.
Which of them would find the chest and open it to reveal the secret of the craftsman?
To find out, viewers have to watch the show every Saturday and Sunday at 8 pm on Africa Magic Showcase (DStv channel 151), Africa Magic Urban (DStv channel 153) and Africa Magic Family (DStv channel 154 & GOtv channel 2).
Omah Lay, Telz, Others to Join #YouTubeBlack Voices Music Class of 2022
By Modupe Gbadeyanka
A roster of 54 artists, songwriters and producers from Nigeria and other countries have been selected to join the #YouTubeBlack Voices Music Class of 2022.
The #YouTubeBlack Voices Music Class of 2022 is a development programme designed to directly support and mentor Black artists, songwriters & producers worldwide.
The addition of songwriters and producers to the 2022 class demonstrates the continuation and expansion of YouTube's efforts to support Black artists on the platform.
The programme, supported by the #YouTube Black Voices Fund, has creatives from Australia, Brazil, Canada, USA, the UK, South Africa and Kenya.
With the aim of equipping up-and-coming Black artists, songwriters & producers with the resources to succeed on YouTube, the class will be grouped into two programme streams: one for artists and one for songwriters and producers.
Class participants will each receive dedicated partner support, seed funding to invest in the development of their channels, and opportunities to participate in training and networking programs focused on production, fan engagement and wellbeing.
Over the next 6 months, they will also get opportunities to develop their catalogues and collaborate with other global artists, songwriters, and producers who have also been selected to take part in the programme.
"African music is taking the entire world by storm and the #YouTubeBlackVoices Fund is an opportunity to both celebrate and nurture African artistry and help songwriters, producers and artists share their craft with global audiences," YouTube's Head of Music, Sub-Saharan, Addy Awofisayo stated.
"Black culture is expansive and ever-changing and YouTube Music is committed to celebrating that experience through music," Awofisayo added.
Four acts from Nigeria made the cut and they are Omah Lay, Singer-songwriter CKay, Producer P.Priime and singer Telz.
"My music speaks to the people that love me, the people I love and the people that have been through what I have been through.
"I see the #YouTubeBlack Voices Fund having an impact on my career in different ways. It would allow me provide content about my musical journey to my fans, and in marketing them to a greater audience," Omay Lay commented on his inclusion, while CKay said the "knowledge of instruments coupled with digital production is an integral part of my music-making process. My traditional South-Eastern origin explains my use of Igbo language in my music and my extensive knowledge of High-Life music."
On his part, P.Priime disclosed that "I have so many ideas I'd love to bring to life and I know with the right resources and funding, I'd be able to achieve that," while Telz sees the #YouTubeBlack Voices Fund impacting his career in various ways — especially in bringing his ideas to life and helping him network with other creatives globally.
Latest News on Business Post