Creative Industry Begs CBN for N400b Funding Support
By Modupe Gbadeyanka
Stakeholders in the Creative Industry have requested the Central Bank of Nigeria (CBN) to float a N400 billion Stimulus Capital Fund to support the growth and development of the industry in the country.
This appeal was made in Abuja on Tuesday when the Minister of Information and Culture, Mr Lai Mohammed, led stakeholders in the sector to make a presentation to the CBN Governor, Mr Godwin Emefiele, on the challenges and prospects of the industry.
The Minister said, "I have watched over the years how the CBN has really been the catalyst in promoting agriculture, the health sector and the like and we believe that by the time we give you our short presentation, you will see why we have come here and we have made you our first stop to further enlist the support of the government to create that enabling environment."
Mr Mohammed stressed the need to change the perception about the Creative Industry as a mere entertainment instead of being a huge economic venture with the capacity to create wealth.
"We need to change the perception about the industry. When people hear the Creative Industry, they think about entertainment. Yes, it's correct but it's also very big business. It's an economy which we have not exploited enough. It's an economy which is probably more sustainable than our traditional economy. It's an economy that has the potential to employ more people and create more wealth on a long term basis," he said.
The Minister said as part of efforts to protect the revenue stream of the sector, the Ministry of Information and Culture, in collaboration with the stakeholders, has taken a giant step by kick-starting a sustained fight against the piracy of intellectual property.
He said through the support of the Inspector General of Police, Anti-Piracy Units have been set up in all police commands and the Federal Capital Territory, adding that the recent raids carried out at Alaba market in furthering of the anti-piracy campaign led to the confiscation of pirated products worth millions of Naira.
Mr Mohammed disclosed that an Industry Trust Fund will soon be set up to assist law enforcement agencies in the fight against piracy, and urged the CBN Governor to support the Fund.
In his remarks, the CBN Governor said government has a responsibility to support the development of talents and creativity as a deliberate policy to create jobs.
He noted that the Service Sector, of which the Creative Industry is a part, contributes 54 percent of the country's GDP, saying the Industry has a potential for growth, especially if a deliberate effort is made to protect talents and intellectual property
Mr Emefiele said the huge potentials of the Creative industry will not be realized unless the issue of piracy is tackled decisively.
"What makes it easy for your business or your project to be bankable is when a bank sees the entire ramifications of your business, the entire chain and it sees that there are no probability of leakage in revenue, which you are supposed to be using to repay the bank loan. Piracy is a leakage," he said.
Mr Emefiele urged the stakeholders to form clusters and also work with the CBN's Development Finance Department to make it easier for them to structure bankable proposals that will attract funding.
EFCC Grills Actress Simi Gold for Spraying New Naira Notes
By Aduragbemi Omiyale
A fast-rising actress in Nigeria, Ms Oluwadarasimi Omoseyin, otherwise known as Simi Gold, has been quizzed by officials of the Economic and Financial Crimes Commission (EFCC) in Lagos for allegedly spraying the new Naira notes.
A statement issued on Friday by the anti-money laundering organisation disclosed that the movie practitioner also stepped on the country's legal tender, which the EFCC said was against Section 21 (5) of the Central Bank of Nigeria (CBN) Act, 2007.
It was stated that the suspect was arrested by operatives of the Independent Corrupt Practices and Other Fraud Related Offences Commission (ICPC) on Wednesday, February 1, 2023, along Awolowo Road, Ikoyi, Lagos, following an intelligence report.
She was reportedly questioned by the EFCC on Thursday, February 2, 2023, for further investigations after she was handed over to the agency by the ICPC.
"The 31-year-old was arrested after the video of her spraying and stepping on the newly redesigned Naira notes at a party surfaced online.
"In the viral video, she was also seen flaunting wads of the new Naira notes," the statement today said, noting that, "Items recovered from her at the point of arrest include a Range Rover and iPhone mobile devices."
"The suspect will be charged to court once investigations have been concluded," the commission declared in the statement.
Emerging Artists to Watch Out For in 2023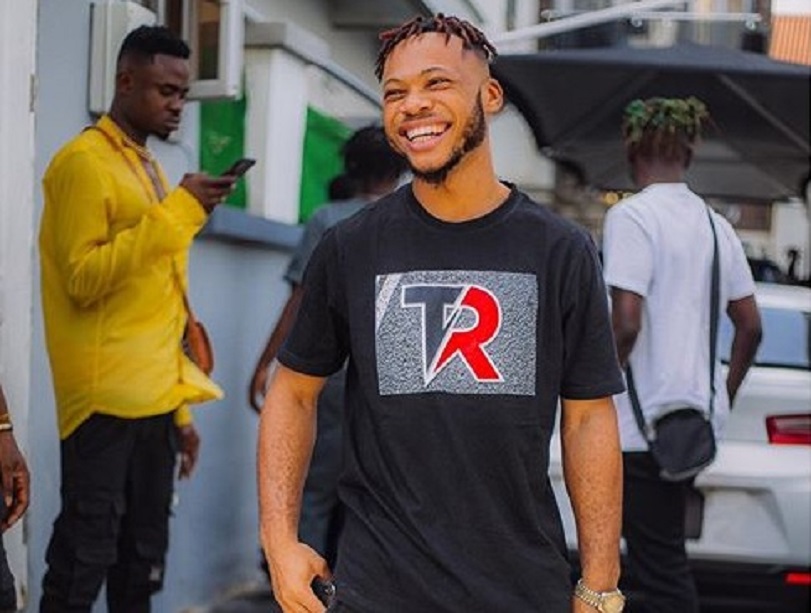 Few things are quite as exciting as discovering new talent to listen to on repeat, add to your favourite playlists and lean on for emotional support over the course of the year.

For fans of African music on Spotify, 2023 promises another roll call of amazing artists ready to break through to fame and mainstream streaming success. 
If anything, African music has consistently unfurled waves of new, fresh talent every year who have propelled the global interest in Afrobeats, Amapiano and its many other sub-genres. 2022 was a breakout year for artists like Buju, Costa Titch and Asake, whose success propelled them into Wrapped top lists at the end of 2022. 
And while those talents took their voices to the main stage, a slew of rising stars was also laying the groundwork for their own breakout year. Some of these musicians are primed to release their best music in the coming months. Others have enjoyed early success on Spotify and show many indications of even greater success on the horizon. Others are relatively new elements, developing new takes on familiar sounds that harken towards major shifts in popular music.
Hailing from Nigeria, South Africa, Kenya, Tanzania and Uganda with a wide array of styles, cultures and perspectives, these artists are, according to Spotify data, the ones to watch out for in 2023.
At 17, Khaid is a Gen Z starboy in every sense. His debut, With You, was an instant darling, evoking a syrupy teenage love story at its crescendo. As part of a generation of artists first discovered on social media, Khaid's songs resonate with a core online audience, inspiring many viral challenges. His Afrobeats inspirations come to the fore on songs like Akpako, but Khaid also shows his emo-trap side on Ski, a fave among young Nigerians in 2022.  
Known for his producer tag, MAD!, the young producer is behind some of Afrobeats' biggest songs. A long-term friendship with CKay birthed the global smash Love, Nwantiti, now certified double platinum in the United States. 2022 showcased a new pace to Tempoe's hit churning powers; he produced Joeboy's viral hit, Alcohol and performed in Soweto, the global sensation by Spotify RADAR alumnus, Victony. With over a hundred million Spotify streams under his name, Tempoe is primed to deliver more hits this year. 
First introduced to fans for his dance skills, Poco Lee has since applied his skill set to crafting some of the biggest street pop hits of 2022. Poco Lee has built a huge fanbase by backing some of the most interesting emerging talent – including Bella Shmurda and HotKid. Whether it's his ear for a future hit or his ability to put the right creatives in the same space, Poco Lee has blessed hit records like Otilo and YARD. Wherever Afrobeats goes this year, you'll find Poco Lee cooking close by. 
Bayanni has hit 2023 running. The newest artist from Mavin, the house that produced Rema & Ayra Starr, introduced himself with an eponymous four-track EP in September 2022. Ta Ta Ta has risen on the shoulders of a viral social media challenge to become almost inescapable. And it has not stopped there, finding its way into the dressing rooms of Manchester City, where Algerian footballer, Riyad Mahrez, chose the song to celebrate a stellar performance.
With just one release under his name, Brume is still a mysterious entity to some. His song, Workaholic isn't. Released in 2021, the unassuming hustler's anthem extols the virtues of perseverance and hard work as the young singer pursues his own holy grail. Brume first drew attention with occasional freestyles on social media before Workaholic, and as 2023 kicks off, ears are perked for what new music Brume has to offer. 
Formerly known as YusufKanbai, YKB is an eclectic artist on many Ones to Watch lists. He's released a number of cult favourites over the years and built a steady community while winning The One, a competition by online publisher Clout Nigeria. YKB levelled up with 2021's Before I Blow, spinning fan favourites like Practice Patience and Oshofree. He's converted even more fans with 2022's San Siro, a football-themed love story that has many convinced it's YKB time. 
Kaestyle boasts a certain dexterity with words and narratives that, aligned with soothing melodies, has eased him into the libraries of many music fans. The singer's debut EP, Kae's Study shows his ability to play in different lanes, offering drill on Moving Mad and some groovy Afropop on Blessings. His collaboration with Victony, True Love, is an early fan pick, and fans will be eager to stream more easy hits from Kaestyle. 
Here below is the list of other emerging artists on the continent. 
| | | |
| --- | --- | --- |
| GHANA EMERGING ARTISTS | KENYA, TANZANIA & UGANDA EMERGING ARTISTS | SOUTH AFRICA EMERGING ARTISTS |
|   |   | |
Funa Maduka, 15 Other Jurors for 2023 Sundance Film Festival
By Modupe Gbadeyanka
A Nigerian filmmaker, Ms Funa Maduka, has been announced as one of the 16 jurors granting awards at the 2023 Sundance Film Festival. She is one of the three jury members of the World Cinema Dramatic Competition, alongside Shozo Ichiyama and Annemarie Jacir.
The jurors of the 2023 edition are Jeremy O. Harris, Eliza Hittman, and Marlee Matlin for U.S. Dramatic Competition; W. Kamau Bell, Ramona Diaz, and Carla Gutierrez for U.S. Documentary Competition; Shozo Ichiyama, Annemarie Jacir, and Funa Maduka for World Cinema Dramatic Competition; Karim Amer, Petra Costa, and Alexander Nanau for World Cinema Documentary Competition; Madeleine Olnek for the NEXT competition section; and Destin Daniel Cretton, Marie-Louise Khondji, and Deborah Stratman for the Short Film Program Competition.
According to a statement, the festival kicks off on Thursday, January 19, in Utah, the United States, and will end on Sunday, January 29, 2023.
The jurors will grant awards to filmmakers for feature and short films. The winners are expected to be announced on Friday, January 27.
Ms Maduka is an award-winning filmmaker and the former head of International Original Films at Netflix, where she worked with the world's top global and emerging filmmakers.
Over six years, she was positioned at the frontline of the company's global expansion, managing the launch of the film offering across 100+ countries. She pioneered Netflix's move into international film production, building a development slate across Europe, the Middle East, Asia and Africa.
Meanwhile, her film acquisitions brought Netflix its first film nominations at both the Golden Globes and the Academy Awards.
Previously she worked at Participant Media, developing and managing campaigns for film and television projects.
Ms Maduka is an award-winning filmmaker credited with writing, producing and directing the first Nigerian film to world premiere at the Sundance Film Festival. She is a member of the Academy of Arts and Sciences. She holds a BA from Cornell University and a Masters from Harvard Business School.
Latest News on Business Post