Osinbajo to Headline Creative Industry Financing Summit
**As FG Partners CNN, UNWTO
By Modupe Gbadeyanka
Acting President, Mr Yemi Osinbajo, will declare open the Creative Industry Financing Conference slated for July 17 and 18, 2017, at the Eko Hotel & Suites in Lagos.
Minister of Information and Culture, Mr Lai Mohammed, made this disclosure on Monday at a roundtable with practitioners in the creative sector in Nigeria.
At the meeting today, the Minister said the Federal Government has entered into a tripartite partnership with the CNN and the UN World Tourism Organization (UNWTO) to boost the Creative Industry in Nigeria, using the film industry as a pivot.
He said the movie industry would be used "as a lens through which we will project various aspects of the Nigerian Culture, Tourism and similar areas."
"We are kick-starting the project with a 13-episode production showcasing the various stages in a movie production.
"These include the choice of location, which will allow us to showcase the various beautiful sceneries available in Nigeria; the choice of wardrobe that will show the rich options in the country's fashion industry; the choice of sound track that will highlight our rich music genres, the casting that will showcase our abundant talents and the technical part that will provide the platform to show that there is no camera and other gadgets that we don't have here.
"As part of the project, we will also run a programme on CNN showcasing the 20 Nigerians to watch in the Industry. The Nigerians to be showcased will be selected by the industry players themselves to ensure authenticity," the Minister said.
He said the tripartite partnership, as well as the MoUs with the Tony Elumelu Foundation, the Bank of Industry and the British Council, were part of the efforts by the Federal Government to transform the Creative Industry to a Creative Economy.
Mr Mohammed said that he organized the Creative Industry Roundtable, which was well attended by industry players, to show the Federal Government's willingness to work with the private sector in the transformation of the Creative Industry to a Creative Economy.
"This administration has no doubt that the plan to transform the creative industry to a creative economy must be driven by the private sector.
"After all, it is self-evident that the modest growth that has been achieved in the Creative Industry so far, whether in films, music or fashion, has been achieved in spite of the government.
"It therefore stands to reason that with the government providing the necessary enabling environment and the private sector in the driver's seat, the transformation can be realized within a short time," he said.
The Minister said the roundtable was not intended as another talk shop, adding that, "The stakeholders who are here are already aware of the problems mitigating against the seamless growth of the industry, hence I don't expect us to spend quality time here today rehashing those problems. Instead, we should devote our time to seeking practical solutions to the problems we have earlier identified at many fora."
Mr Mohammed reiterated his earlier statement that the Creative Industry is Nigeria's new oil, saying statistics from other countries, including the UK and the US, attest to this.
"The Creative industry contributed £84.1 billion to the British economy in 2014. According to figures released by the Department for Culture, Media and Sport, that was an increase of £7 billion on the year before.
"The figures also show that the number of jobs in the industry grew by almost 9 percent between 2013 and 2014 – almost double the rest of the economy as a whole (4.6 percent).
"One of the areas of strongest growth was in film, TV, video, radio and photography, which rose almost 14 percent.
"In the United States, the Creative Industry, including Hollywood and broadcasting, contributes more to the U.S. economy than previously thought, the government said in its first official analysis of the arts and culture sector's economic value.
"The 2015 report from the National Endowment for the Arts and US Bureau of Economic Analysis shows arts and culture contributed more than $698 billion to the economy, which is about 4.32 percent of US goods and services," he said.
Mr Mohammed said the deliberations from the roundtable would feed into a larger event, the Creative Industry Financing Conference, slated for 17-18 July at the Eko Hotel in Lagos.
"To highlight the importance attached to this sector by the Federal Government, no less a personality than the Acting President, Prof. Yemi Osinbajo, will declare that Conference open," he said.
Emerging Artists to Watch Out For in 2023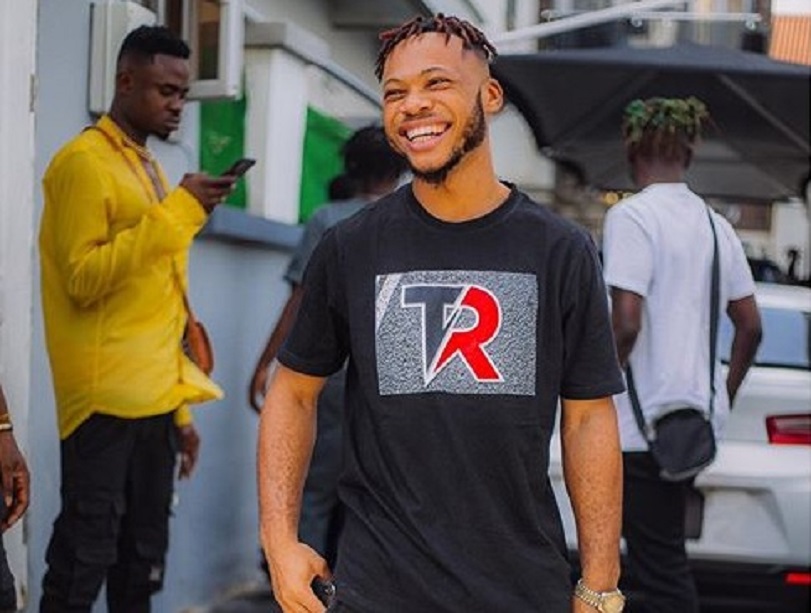 Few things are quite as exciting as discovering new talent to listen to on repeat, add to your favourite playlists and lean on for emotional support over the course of the year.

For fans of African music on Spotify, 2023 promises another roll call of amazing artists ready to break through to fame and mainstream streaming success. 
If anything, African music has consistently unfurled waves of new, fresh talent every year who have propelled the global interest in Afrobeats, Amapiano and its many other sub-genres. 2022 was a breakout year for artists like Buju, Costa Titch and Asake, whose success propelled them into Wrapped top lists at the end of 2022. 
And while those talents took their voices to the main stage, a slew of rising stars was also laying the groundwork for their own breakout year. Some of these musicians are primed to release their best music in the coming months. Others have enjoyed early success on Spotify and show many indications of even greater success on the horizon. Others are relatively new elements, developing new takes on familiar sounds that harken towards major shifts in popular music.
Hailing from Nigeria, South Africa, Kenya, Tanzania and Uganda with a wide array of styles, cultures and perspectives, these artists are, according to Spotify data, the ones to watch out for in 2023.
At 17, Khaid is a Gen Z starboy in every sense. His debut, With You, was an instant darling, evoking a syrupy teenage love story at its crescendo. As part of a generation of artists first discovered on social media, Khaid's songs resonate with a core online audience, inspiring many viral challenges. His Afrobeats inspirations come to the fore on songs like Akpako, but Khaid also shows his emo-trap side on Ski, a fave among young Nigerians in 2022.  
Known for his producer tag, MAD!, the young producer is behind some of Afrobeats' biggest songs. A long-term friendship with CKay birthed the global smash Love, Nwantiti, now certified double platinum in the United States. 2022 showcased a new pace to Tempoe's hit churning powers; he produced Joeboy's viral hit, Alcohol and performed in Soweto, the global sensation by Spotify RADAR alumnus, Victony. With over a hundred million Spotify streams under his name, Tempoe is primed to deliver more hits this year. 
First introduced to fans for his dance skills, Poco Lee has since applied his skill set to crafting some of the biggest street pop hits of 2022. Poco Lee has built a huge fanbase by backing some of the most interesting emerging talent – including Bella Shmurda and HotKid. Whether it's his ear for a future hit or his ability to put the right creatives in the same space, Poco Lee has blessed hit records like Otilo and YARD. Wherever Afrobeats goes this year, you'll find Poco Lee cooking close by. 
Bayanni has hit 2023 running. The newest artist from Mavin, the house that produced Rema & Ayra Starr, introduced himself with an eponymous four-track EP in September 2022. Ta Ta Ta has risen on the shoulders of a viral social media challenge to become almost inescapable. And it has not stopped there, finding its way into the dressing rooms of Manchester City, where Algerian footballer, Riyad Mahrez, chose the song to celebrate a stellar performance.
With just one release under his name, Brume is still a mysterious entity to some. His song, Workaholic isn't. Released in 2021, the unassuming hustler's anthem extols the virtues of perseverance and hard work as the young singer pursues his own holy grail. Brume first drew attention with occasional freestyles on social media before Workaholic, and as 2023 kicks off, ears are perked for what new music Brume has to offer. 
Formerly known as YusufKanbai, YKB is an eclectic artist on many Ones to Watch lists. He's released a number of cult favourites over the years and built a steady community while winning The One, a competition by online publisher Clout Nigeria. YKB levelled up with 2021's Before I Blow, spinning fan favourites like Practice Patience and Oshofree. He's converted even more fans with 2022's San Siro, a football-themed love story that has many convinced it's YKB time. 
Kaestyle boasts a certain dexterity with words and narratives that, aligned with soothing melodies, has eased him into the libraries of many music fans. The singer's debut EP, Kae's Study shows his ability to play in different lanes, offering drill on Moving Mad and some groovy Afropop on Blessings. His collaboration with Victony, True Love, is an early fan pick, and fans will be eager to stream more easy hits from Kaestyle. 
Here below is the list of other emerging artists on the continent. 
| | | |
| --- | --- | --- |
| GHANA EMERGING ARTISTS | KENYA, TANZANIA & UGANDA EMERGING ARTISTS | SOUTH AFRICA EMERGING ARTISTS |
|   |   | |
Funa Maduka, 15 Other Jurors for 2023 Sundance Film Festival
By Modupe Gbadeyanka
A Nigerian filmmaker, Ms Funa Maduka, has been announced as one of the 16 jurors granting awards at the 2023 Sundance Film Festival. She is one of the three jury members of the World Cinema Dramatic Competition, alongside Shozo Ichiyama and Annemarie Jacir.
The jurors of the 2023 edition are Jeremy O. Harris, Eliza Hittman, and Marlee Matlin for U.S. Dramatic Competition; W. Kamau Bell, Ramona Diaz, and Carla Gutierrez for U.S. Documentary Competition; Shozo Ichiyama, Annemarie Jacir, and Funa Maduka for World Cinema Dramatic Competition; Karim Amer, Petra Costa, and Alexander Nanau for World Cinema Documentary Competition; Madeleine Olnek for the NEXT competition section; and Destin Daniel Cretton, Marie-Louise Khondji, and Deborah Stratman for the Short Film Program Competition.
According to a statement, the festival kicks off on Thursday, January 19, in Utah, the United States, and will end on Sunday, January 29, 2023.
The jurors will grant awards to filmmakers for feature and short films. The winners are expected to be announced on Friday, January 27.
Ms Maduka is an award-winning filmmaker and the former head of International Original Films at Netflix, where she worked with the world's top global and emerging filmmakers.
Over six years, she was positioned at the frontline of the company's global expansion, managing the launch of the film offering across 100+ countries. She pioneered Netflix's move into international film production, building a development slate across Europe, the Middle East, Asia and Africa.
Meanwhile, her film acquisitions brought Netflix its first film nominations at both the Golden Globes and the Academy Awards.
Previously she worked at Participant Media, developing and managing campaigns for film and television projects.
Ms Maduka is an award-winning filmmaker credited with writing, producing and directing the first Nigerian film to world premiere at the Sundance Film Festival. She is a member of the Academy of Arts and Sciences. She holds a BA from Cornell University and a Masters from Harvard Business School.
GistHouse to Celebrate Don Jazzy as African Icon January 20
By Modupe Gbadeyanka
Friday, January 20, 2023, has been set aside to celebrate maverick beatmaker, Mr Michael Collins Ajereh, otherwise known as Don Jazzy, as the Black African Icon of the Month.
This followed his emergence as the African Icon for January through the first Afrocentric audiovisual conversation platform, GistHouse.
"We are most excited and privileged to announce Michael Collins, popular as Don Jazzy, a colossus of music in Africa, as the Afrocentric Icon for The Month of January 2023," the founder and Gistmaster at GisthHouse, Mr Ope Banwo, said at a press conference in Omaha, Nebraska, USA.
Mr Banwo explained that the Delta State-born influencer and entrepreneur was chosen through a voting exercise by users and management of the application with consideration for the most outstanding black Africans.
"Don Jazzy was chosen out of dozens of other worthy African icons for his lifetime body of work in elevating the music industry globally in the context of the Afrocentric experience.
"He has not only excelled as a record producer, performer, and music executive, he literally pioneered a whole new genre of music and style of music performance with his iconic MoHits and Marvin Records labels," he said.
"While Don Jazzy didn't start international cross-over music in Africa, he brought a delightful new swagger, panache and an amazing financially rewarding dimension into African music with his unforgettable partnership with the inimitable D'Banj in MoHits Records, among others.
"After MoHits, he took his pioneering talent to a higher level with Marvin Records that gave us instant superstars like the sultry Tiwa Savage, super crooner Wande Coal, Dr Sid, and Korede Bello, among others," Mr Banwo further disclosed at the briefing.
"Beyond establishing himself as a superstar music producer/performer, Don Jazzy has also mentored and helped a whole generation of Africans to turn their talents as musicians into a full-time occupation and impactful vocation," the GistHouse app creator stated.
Shedding more light on events to celebrate Don Jazzy, the filmmaker and serial entrepreneur noted that GistHouse will celebrate Don Jazzy as its January Icon of the Month in several ways during the month of January.
"As part of celebrating Don Jazzy, we shall be declaring Friday, January 20, as the Icon Celebration Day with Don Jazzy on the GistHouse platform with different special rooms dedicated to celebrating him and his body of work, and also hosting him to a special conversation on the GistHouse platform," he concluded.
GistHouse provides a safe and rewarding environment for people of all colours to host different audio and video rooms on any topic and provides advanced features for rewarding conversations on everything, including business, politics, religion, personal development, self-development, dating, business meetings, networking, friends and family meetings etc.
Latest News on Business Post