Seun Egbegbe's Charm Failed During Phone Theft—Kemi Olunloyo
**It's not his first time of stealing  
By Dipo Olowookere
Top social media activist and journalist, Ms Kemi Olunloyo, has narrated how popular Nigerian filmmaker and Lagos socialite, Mr Seun Egbegbe, who was accused of stealing phones, tried to hypnotise a sales girl in Lagos on Tuesday, November 22, 2016.
Ms Olunloyo, in her investigation into the alleged phone theft, revealed that Mr Egbegbe left his house with the intention of using charm on phone retailers at the popular Computer Village in Ikeja, Lagos.
She said however, during the process, he was caught and could have been killed if not for the intervention of some policemen from Area F Command, who whisked him away to their custody.
It was alleged that the filmmaker stole about nine iPhones from a store at Computer Village. He was beaten by a mob when an alarm was raised.
"#HNNInvestigates Seun Egbegbe #Nollywood film maker and marketer/CEO Ebony films indeed attempted to steal EIGHT i-phones two models.
"I spoke to several people including the woman he is currently dating. We shall call her "Bisi" to protect her identity.
"Seun Egbegbe told Bisi he was going out on a "RITUALISTIC" heist at Computer Village today. An attempt to jazz retailers.
"Bisi tells #HNNAfrica that this is not the first time Seun Egbegbe has STOLEN gadgets at CVillage. He's ripped off many
"Seun Egbegbe took a cab to Keelcech stores to specifically STEAL I- phones which cost $650 unlocked in the US N300,000
"The Apple phones stolen today were worth about N2.4M according to an unofficial spokesman one Kola Aleshinloye the owner
"Keelcech employee told me it was NOT a movie set nor publicity stunt and that Seun Egbegbe could easily have been killed
"I have spoken out on ritualism in #Nollywood many times but to hypnotize a sales girl and flee with 8 Apple phones #BAD
"@PoliceNG @YomiShogunle have not returned my inquiries. Bisi tells me the NPF is "protecting" him due to his status. SMH
"Bisi told me Egbegbe is NOT at Area F police station & has been moved 4 "public figure" protection. 8 phones recovered
"One phone still missing according to store employee. Taken by Egbegbe's accomplice who fled after being gifted.
"@PoliceNG is PROTECTING this celebrity like a looting politician who "returns" stolen items. Egbegbe needs CHARGES!
"@PoliceNG A teen gang member can be burned after stealing a phone while a celeb #Nollywood filmmaker MAY GO HOME!
"@policeng needs to give us accountability in Seun Egbegbe iphone theft case. @YomiShogunle, I Sent a MSG to PRO Badmos," Ms Olunloyo said in a series of tweets on her Twitter handle.
Excitement as Bigi Sponsors Nigerian Idol Season 8
By Modupe Gbadeyanka
The Nigerian Idol Season 8 will start on Sunday, April 23, 2023, at 7 pm on DStv and GOtv and for the third season, Bigi, the Naija favourite soft drink, is sponsoring the music talent show.
The main live episodes will air weekly afterwards till Sunday, July 16, 2023. There will also be a special channel on DStv – Channel 119 dedicated to the music show.
Bigi has assured viewers of a fun time during the period of the reality show as it would refresh fans and show lovers with a lot of thrilling activities.
The Nigerian Idol Season 8 retains its previous season judges, D'Banj, Simi and Obi Asika, while IK Osakioduwa will anchor the programme.
The organisers of the show, MultiChoice, during a press briefing, said by analysing the trends, this year's Nigerian Idol would showcase the incredible talents of young and energetic performers, as well as the stories and inspirations behind their talents.
With stunning visuals and state-of-the-art sound, viewers would enjoy pop, rock, jazz and classical entertainment as if they were in the audience, experiencing the music first-hand.
On her part, the Assistant Brand Manager of Bigi, Ms Biola Aransiola, while speaking about the sponsorship, said Rite Foods was committed and always eager to support the discovery journey and promotion of talents as it is a chosen way of giving back to the consumers and resoundingly showing what the carbonated soft drink stands for, Truly Nigerian; Proudly African.
"We are delighted to see talents grow and emerge, most especially in Nigeria and more of a reason we've been keeping tabs since we started the sponsorship in 2020.
"Nigerian Idol is a leveraging platform to help hold talents hand-in-hand into stardom as they get the necessary support to keep the ball rolling even beyond the show," Ms Aransiola stressed.
Nigerian Idol season 7 was won by a budding singer, Progress, after defeating Zadok in the final, going home with prizes worth N100 million.
Yul Edochie Loses First Son to Death After Exam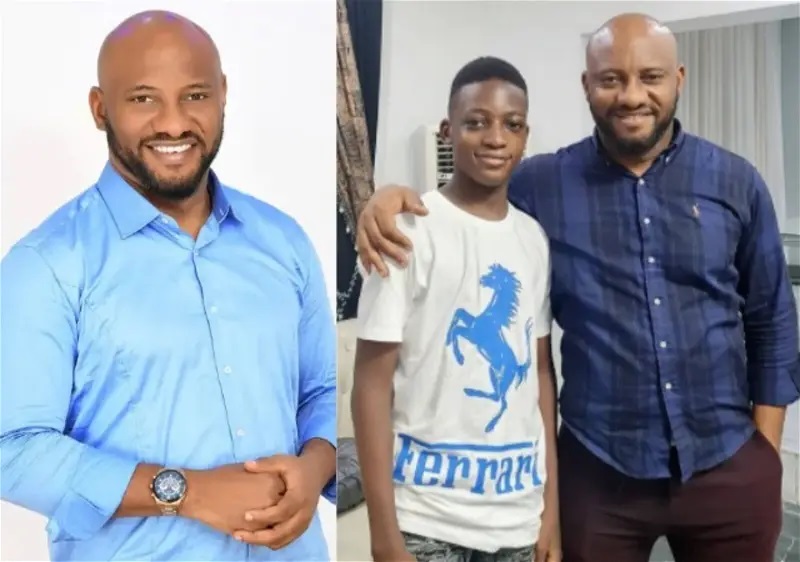 By Modupe Gbadeyanka
A popular Nigerian actor, Yul Edochie, has lost his first son, Kambilichukwu Edochie, to the cold hands of death.
According to a report by Vanguard, the Nollywood star's son was rushed to the hospital on Wednesday after he was unconscious.
The 16-year-old deceased was said to have prepared for his school examination on Tuesday night, and after the exercise the next day, he joined his friends to play football, where he allegedly slumped and was quickly taken to the hospital for medical attention.
However, the teenager could not make it alive as he was said to have given up the ghost, leaving his parents devastated.
The death of Kambilichukwu came about two months after his parents, Yul and May Edochie, celebrated his 16th birthday.
Spotify Invests in Emerging Artists in Ghana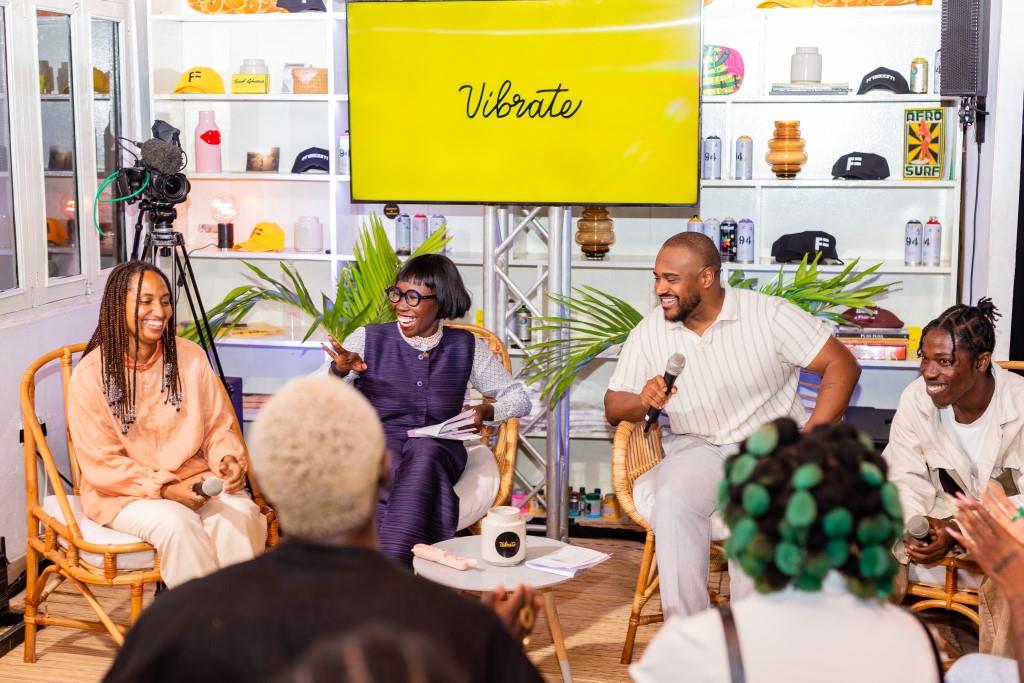 By Modupe Gbadeyanka
To support emerging artists in Ghana, a global streaming platform, Spotify, has announced a multi-year investment through its Creator Equity Fund by donating to Accra-based Vibrate Space.
Vibrate Space, a non-profit organisation operated by Surf Ghana, is a community recording studio and music business programme offering education, mentorship and space to young Ghanaian artists so that they can create, connect and collaborate.
Spotify first partnered with Vibrate in September 2022 with a donation that facilitated the launch of the studio. Over the past six months, the platform has registered over 200 studio bookings and hosted many more creators for events and classes.
To help Vibrate achieve its robust plans to grow and support the creative economy in Ghana, Spotify is making a sizeable donation from its Creator Equity Fund to be administered over multiple years.
"Since Spotify's arrival in Africa five years ago, we have worked to identify opportunities to support artists in ways that speak directly to each of our markets.
"The partnership with Vibrate allows us to continue supporting emerging artists and cultural entrepreneurs in Ghana in addition to the on-platform work we are doing in the country," the Head of Music for Sub-Saharan Africa (SSA) at Spotify, Ms Phiona Okumu, said.
Also commenting, the Global Head of Artist and Audience Partnerships at Spotify, Mr Joe Hadley, said, "Spotify is proud to continue our efforts to support and uplift creatives with our Creator Equity Fund.
"I'm excited to share that from that fund, we're announcing a donation to the Vibrate Space in Accra, Ghana. They have been incredible partners to us, continually pouring into the local community and creating a space where artists can come together to grow creatively. We're looking forward to hearing the music, stories, and success that will come out of Vibrate."
Similarly, the Managing Director for Spotify SSA, Ms Jocelyne Muhutu-Remy, said, "Spotify is constantly seeking new and innovative ways to promote African music and celebrate and support its creators.
"We see ourselves as a global platform with a local focus, and we really drill down to understand what is happening across the continent and how we can support both artists and users in those markets.
"Our partnership with Vibrate is one way that we are doing this in Ghana, but we have plans and projects in place to support artists both on and off platforms across the region."
On her part, the founder and director of Surf Ghana, Ms Sandy Alibo, said, "We are happy to be partnered with Spotify. They're really supportive of the alternative scene, and not every brand understands that.
"We work with young and emerging artists and creators who are looking to make a mark in the music industry, and Spotify is a brand that speaks to young people and has played a significant role in taking African and Ghanaian music to the world."
Vibrate intends to use the additional funding for artist support and establish an artist-in-residency and exchange programme to fuel creativity, collaboration and cultural exchange, as well as a women's programme aimed at supporting women's growth in the industry.
The platform also wants to expand its educational offerings by extending the highly successful monthly masterclasses for another two years and introducing a three-month instrument learning programme, starting with piano lessons and expanding into other instruments.
Latest News on Business Post