China Restricts Minors' Gaming Time to Three Hours Per Week
By Sodeinde Temidayo David
The Chinese Government on Monday placed restrictions and limits on the gaming time for minors to three hours per week and must be from 8:00 p.m to 9:00 p.m. on Fridays and weekends.
This decree was made in a bid to stop gaming addiction facing the country and would be effective from September 1, the Chinese government said through its National Press and Publication Administration.
According to the Chinese authority and its regulators, gamers under the age of 18 are barred from playing on weekdays and limited their play to just three hours most weekends, as a response to show concern, noting that game addiction affects the physical and mental health of children.
The new rules will require all gaming platforms to be linked to a state-operated anti-addiction system and require that all users be verified with a real-life identity.
It would increase the frequency and intensity of inspections of online gaming companies to ensure time limits were put in place.
Regulators also said they will step up compliance checks to ensure companies enforce the new rules.
Also, the rules will apply to industries providing online game services to minors, limiting their ability to serve those users outside of designated hours.
The companies also will not be allowed to provide services to users who haven't logged in with real-name registration, preventing them from simply remaining ignorant to their users' backgrounds.
As stated by the regulator, there are step up measures to punish gaming firms that violate the rules and have increased penalties given after inspections, expressing that more than 10,000 gaming titles were reviewed last year.
It noted minors could still use their parents' accounts to bypass the restrictions, so as to tackle this, parents and schools also need to step up supervision.
This new proclamation marked a significant boom of restrictions on the country's massive gaming industry and the disapproval of youth gaming, as the country's gaming giants like Tencent and NetEase, have recently dealt with minor gaming with their regulations.
Rite Foods to Refresh Athletes at Abeokuta 10km Marathon
By Modupe Gbadeyanka
Athletes participating in the Abeokuta 10km Marathon scheduled for November 13, 2021, will be refreshed, one of the sponsors, Rite Foods Limited, has assured.
The international event, specifically for Nigerians within the country and in the diaspora will start from Oba Alake's palace and end at the M.K.O Abiola International Stadium, Abeokuta, Ogun State.
It will have five water points at the 2.5km, 5km, 7.5km, and the finishing area, likewise two refreshing points along the route, Rite Foods, makers of the popular Bigi brand, disclosed.
It was learned that the winning prize for the elite category would be $2,000, while the first runner-up and second runner-up will receive $1,500 and $1,000, respectively.
In addition, the overall winner of the special category will go home with N500,000, while the first runner-up and second runner-up will receive N300,000 and N100,000, respectively.
Speaking ahead of the event, the Brand Manager of Rite Foods, Ms Boluwatife Adedugbe, stated that, "The Bigi Table water will be available at all water points to rejuvenate our runners."
"As we market our products, we have to demonstrate the Bigi brands' closeness to them; hence Bigi is sponsoring the competition," Ms Adedugbe further said at a press conference held in Abeokuta on Tuesday, September 14, 2021.
She also noted that the company was ready for the big sporting event, adding that this year's edition would be different because it will serve as a platform for promoting Nigerian talents that would make the nation proud at the international level.
She stated that since consumers are at the core of the Bigi brand, sponsoring a worthy initiative like the Abeokuta marathon shows Rite Foods care about their wellbeing, disclosing that the brand was the refreshing sponsor in 2019 and has taken the step further as the title sponsor for this year's event.
Also speaking, the Ogun State Commissioner for Youths and Sports, Mr Kehinde Oluwadare, expressed Governor Dapo Abiodun's goodwill message of commendation to Rite Foods, applauding its gesture of nurturing skills in athletics.
He said the Ogun State government was proud to identify with the sponsors, especially Rite Foods, in creating a platform of social value that would not only build talents but also youth engagement.
"The race will not only discover budding talents but will develop them to greatness, as it is another golden opportunity for youths to engrave their names on the world map," the Commissioner affirmed.
On his part, Mr Bukola Olopade, the CEO of Nilayo Sports Management Limited, the organisers of the race, extolled Rite Foods' Bigi for promoting a Nigerian cause and urged other organizations to follow suit.
NPFL, Bet9ja Seal Sponsorship Deal
By Ashemiriogwa Emmanuel
In another exciting round of news for local football, the Nigeria Professional Football League (NPFL) has sealed a sponsorship deal with the country's foremost sport betting and gaming company, Bet9ja, for the latter to become the official supporter of the former under the betting and gaming category.
The multi-year partnership which was firmed up by the League Management Company (LMC) earlier today will officially take effect from the 2021/2022 NPFL season.
The deal will give Bet9ja the right to associate with the NPFL while participating clubs will benefit from branding placements across all match venues, events, programs of the league, as well as media channels.
With the agreement, the betting company will be featured in content across match broadcasts of the NPFL and its TV channels.
This is to help develop and popularize the nation's football league and make it more enjoyable for fans to watch and for the clubs' commercial rewards, while both parties achieve their mutual goals.
In the statement released on the LMC platform, it said "we are glad to have signed up Bet9ja under the betting and gaming category as one of the NPFL partners under our revamped marketing strategy.
"We are optimistic that with this landmark deal with Nigeria's foremost betting and gaming brand and other gaming brands within our business category and sector will seize the fantastic opportunities created and key into the new NPFL project.
Expressing delight, Bet9ja was quoted in the statement as saying, "We undoubtedly appreciate the vision of the LMC towards the NPFL and happy to be part of this exciting project. Our strategy has always been to stand out and deliver excellent value to our customers and partners. This is a partnership geared towards achieving these goals and one that is built to last."
Meanwhile, the date for the formal unveiling of the partnership is yet to be revealed along with further details of the agreement as stated by the local league governing body.
Nigerian Gaming Firm Partners Dutch Conglomerate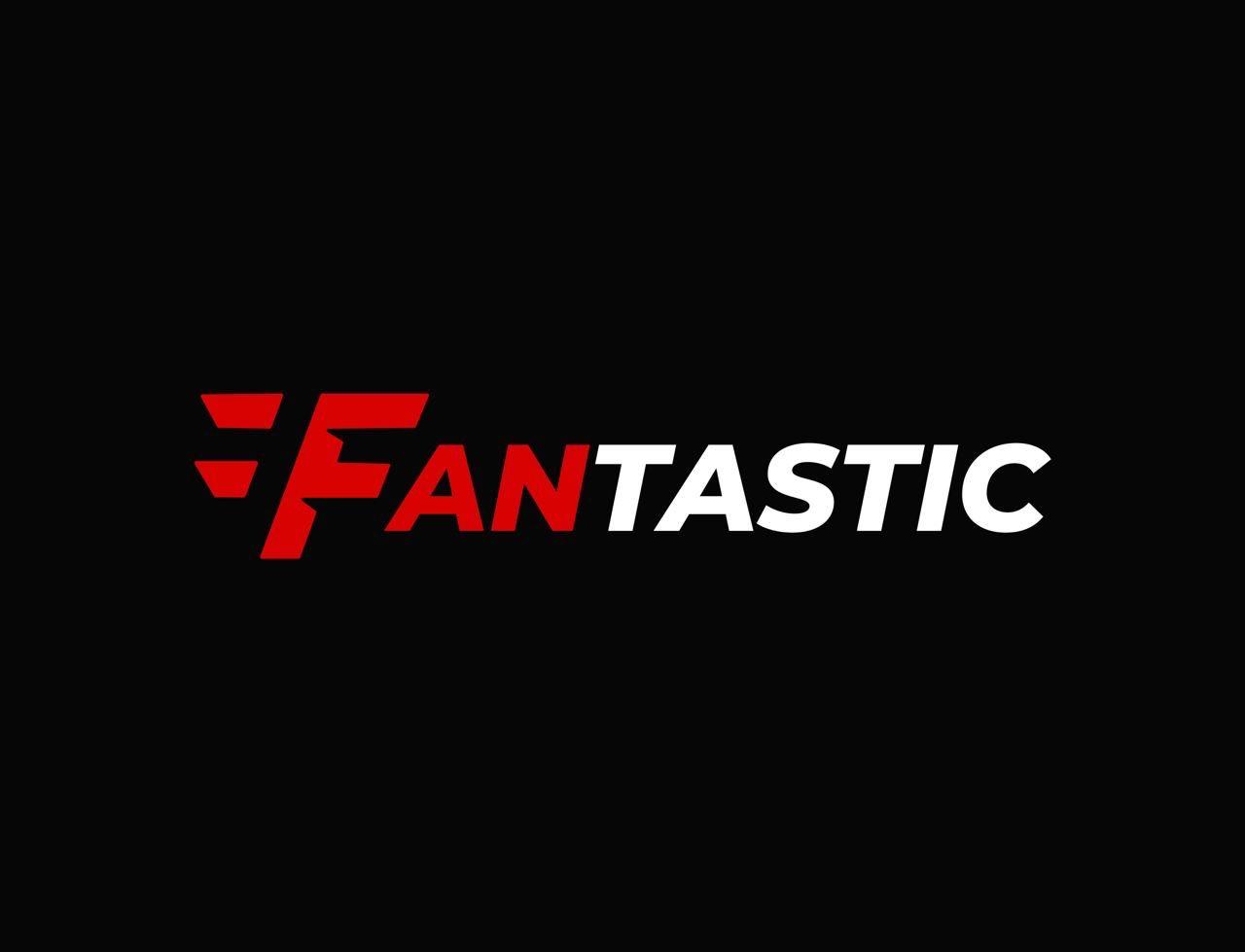 By Sodeinde Temidayo David
Nigerian fantasy sports company, Fantastic.ng, has sealed a promotional partnership deal with Dutch conglomerate, LambWeston, owners of the Poundo Potato brand in Nigeria.
This partnership was sealed in a bid to capture a share of the $2 billion market as 60 million Nigerians regularly engage in sports betting generating billions in wagers.
Commenting on the development, co-founder of Fantastic Technologies Limited, Mr Felix Okoye, disclosed that the firm was set to convert fans of sport into fans of brands, as it will continue to connect super-engaged audiences across the continent to the thousands of brands who desire their attention.
Speaking on the deal, the Managing Director for LambWeston, Mr Victor Nwachukwu, expressed excitement to work with such a gaming platform.
"Like millions of Nigerians, Dutch people are obsessed with football so for us it was a natural fit to partner with Fantastic in order to amplify our Poundo Potato brand in Nigeria," he stated.
Fantastic is a unique free-to-play mobile platform offering games such as predict and win, fantasy football and sports trivia.
The Nigerian gaming firm employs a Business to Business to Consumer (B2B2C) model, a business model that makes it possible for Fantastic.ng to sell their product or service in partnership with another firm to an end customer.
The firm generates revenue from users through weekly or monthly subscriptions and companies that can purchase a variety of promotional packages to engage their customers and amplify their brands.
Fantastic has attracted a variety of technology investors since its launch including serial angel investor, Olumide Soyombo of Voltron Capital and Blackaion Capital
While LambWeston is the first corporate partner to come on board, the Fantastic team confirmed they are in talks with multiple parties including one of the largest digital banks in Nigeria and a multinational brewery company.
To support its technology, Fantastic Tech recently completed the acquisition of soccer data and social networking site Sangalo. The company also received a national license from the National Lottery Regulatory Commission which will now allow it to establish the Fantastic brand across Nigeria.
The platform currently has about 10,000 registered users and has processed over two million predictions in 2021.
Latest News on Business Post