Orange Seals New 8-Year Partnership with CAF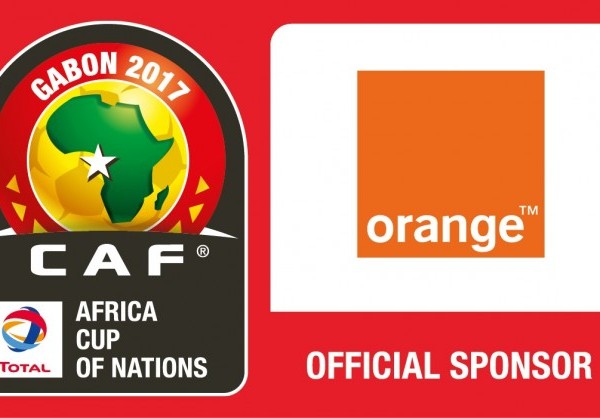 By Dipo Olowookere
Starting with the Total Africa Cup of Nations (AFCON) in Gabon in January 2017, Orange has extended its sponsorship with the Confederation of African Football (CAF) to include the 2019 tournament in Cameroon, the 2021 tournament in Ivory Coast and the 2023 tournament in Guinea.
The eight-year sponsorship also covers the Total U-20 Africa Cup of Nations, the Total Women Africa Cup of Nations, the Total CAF Champions League and the Total CAF Super Cup.
The Total Africa Cup of Nations (AFCON) is the biggest football tournament across Africa and the Middle East.
On Friday, December 16, 2016, Orange signed the new contract to be the official sponsor and CAF partner, extending a successful sponsorship partnership that dates back to 2008.
Services to support the partnership will be provided by Lagardère Sports. The new partnership covers:
    The Final tournament of the Total Africa Cup of Nations (2017, 2019, 2021 and 2023);
    The Final tournament of the Total U-20 Africa Cup of Nations (2017, 2019, 2021 and 2023);
    The Final Phase of the Total CAF Champions League (2017 to 2024);
    The Final Tournament of the Total Women Africa Cup of Nations (2018, 2020, 2022, 2024);
    The Total CAF Super Cup (2017 to 2024).
Bruno Mettling, Deputy CEO of Orange, and CEO of Orange Middle East and Africa, commented: "Football is the number one passion of our customers in Africa and the Middle East, and we're delighted that our new partnership will enable us to bring them even closer to the events and things they love.
"These flagship competitions in African football generate an incredible spirit of unity across communities and people, and Orange is proud to reaffirm its commitment to supporting football, as we have done for nearly 20 years.
"Innovations that Orange has developed, like the Orange Football Club digital platform, are particularly popular in the countries where we operate and play a vital role in supporting football fans across the region."
The core objective of Orange's sponsorship strategy, Orange Sponsors You, is to give fans the recognition they deserve by putting them centre-stage, turning the spotlight on them and rewarding them for their passion.
Launching in Mali first, Orange will be doubling the amount of data in its offers to help enable fans to stay on top of all the football action. The Total Africa Cup of Nations is Orange's biggest event across Africa and the Middle East, and fans can also look forward to unique experiences, events and offers only through Orange, including:
    Live football action in stadiums: almost 30,000 match tickets to be rewarded to fans for their passions over the lifetime of the partnership (over 1,000 for the Total Africa Cup of Nations in Gabon in January 2017);
    Fan of the Match: Exclusive to Orange, the fan that stands out the most at every Finals match will be singled out and recognised by Orange as the tournament's official fan of the match;
    Warm-Up: At each game, three fans will get privileged access to watch the pre-match warm-ups.
Men's Football: 18,068 Players Switched Clubs in 2021—Report
By Adedapo Adesanya
There was a 5.1 per cent increase in the number of international transfers in men's professional football as a total of 18,068 players switched clubs in 2021, signalling a return to the levels of 2019 despite the ongoing COVID-19 pandemic.
This was contained in the Global Transfer Report 2021 published by the Federation of International Football Association (FIFA), which charts the transfers of men's and women's players in both professional and amateur football.
No fewer than 54,739 transfers across borders were recorded in 2021 out of which 19,372 involved professionals (men and women) while another 35,367 involved amateurs.
These 18,068 transfers involved a new record high of 4,544 clubs from 185 different associations, compared to 4,162 clubs in 2020, with 15,617 players representing 179 different nationalities.
A continuous trend was seen as transfer fees decreased for the second consecutive year in 2021 to $4.86 billion, a fall of 13.6 per cent from 2020 and 33.8 per cent from the all-time high of 2019.
Another key positive from the report showed that women's football is still booming
According to the world's football governing body, women's football continued to go from strength to strength in 2021, with the number of clubs involved in international transfers rising from 347 in 2020 to 414 last year, a 19.3 per cent increase.
This reflects the impressive strides being made as more and more female players are turning professional every year.
About 1,304 international transfers were recorded in the year under review, an increase of 26.2 per cent compared to the previous year, which had also recorded an increase of 23.3 per cent.
In contrast to the men's game, spending on transfer fees in women's professional football increased by 72.8 per cent $1.2 million in 2020 to $2.1 million in 2021.
Amateur Football Transfer Impressive
Transfers in the vast world of amateur football have been recorded in TMS since July 2020, which means that the data covered an entire calendar year for the first time.
The results from 2021 are certainly impressive, with 17,571 clubs from 201 member associations involved in the transfers of 35,367 amateur players (men and women) of 202 different nationalities.
Germany recorded the highest numbers of both incoming (5,122) and outgoing (2,651) transfers.
For each of the above categories, the Global Transfer Report 2021 includes analyses on the players' nationalities, ages, and movement between confederations and associations.
For professional players and in addition to the list of top transfers, the report also provides further analysis in respect of employment contracts while also presenting the top performers at confederation, association and club levels.
The report also features a complete list of the number of transfers in each member association for each of the respective categories.
Prudential Africa Becomes Official Insurance Partner of AFCON 2021
By Modupe Gbadeyanka
A foremost underwriting company, Prudential Africa Plc, has become the official insurance partner of the ongoing 33rd edition of Africa Cup of Nations (AFCON) 2021 in Cameroon.
This followed the sponsorship deal signed by the organisation with the Confederation of African Football (CAF), the highest football governing body on the continent.
Speaking at a press conference to announce the sponsorship, the Chief Representative Officer, Prudential Northern Africa Region, Mr Eric Mboma, noted that the partnership underscores the company's commitment to the African continent.
"As we grow our business in Africa, we also want to support the passion and talent of its people. Africans share a common love for football and we are honoured to be part of a tournament that unites the continent and brings together the brightest talents of African football," he said.
Mr Mboma added, "Through sports, Prudential wants to encourage people to stay active and lead more healthy lifestyles. As a life insurer, we believe that health and wellness are important for people to live fulfilling lives."
Commenting on the deal, the General-Secretary of CAF, Mr Véron Mosengo-Omba, stated that, "We are excited and pleased to have on board Prudential Africa as a partner. We share a common purpose in our commitment to developing local talent as well as driving prosperity for the people of Africa."
AFCON 2021 started on January 9 and will run till February 6, 2022.
Prudential Africa is a global financial services group providing life insurance, pensions and asset management products and services to approximately 20 million customers in Asia and Africa.
It has life insurance operations in eight countries across Africa: Cameroon, Cote d'Ivoire, Ghana, Kenya, Togo, Uganda, Zambia and Nigeria.
For nearly a decade, the life insurer has been providing affordable insurance and health solutions. Today, it serves more than 1.7 million customers through a distribution network of more than 13,000 agents and 600 branches.
Newcastle Sign Chris Wood from Burnley to Boost Squad
By Adedapo Adesanya
Newcastle United Football Club have announced the signing of New Zealand striker, Chris Wood, from Burnley for an undisclosed fee.
Wood signed a two-and-a-half-year contract with the Magpies, arriving in time for the club's Saturday's Premier League clash with Watford at St. James' Park.
The 30-year-old becomes the Magpies' second signing of the January transfer window following the arrival of England international full-back, Kieran Trippier, from Atlético Madrid.
Wood will wear the number 20 shirt – the first number he wore for his country. The Auckland-born forward has scored 27 goals for the All Whites in 60 international appearances.
Chris Wood said: "This is a very exciting opportunity for me and I'm delighted to be a Newcastle United player.
"I have played at St. James' Park a few times and it's an amazing place, so to have the chance to represent this club with those incredible supporters behind me and my teammates is very special.
"The club and manager have been first class during this process, and I really can't wait to get onto the pitch and repay the faith they have in me, especially with a vital part of the season ahead of us."
Newcastle United head coach, Eddie Howe, while reacting stated that: "Chris is an important signing for us at a crucial time and I'm very pleased we have been able to move quickly and bring him here.
"He is a very dangerous attacking threat, has a physicality and character that I really like, and he has vast experience in the Premier League. He will be a great fit for us."
Wood began his career in his native New Zealand with clubs in Auckland and Hamilton before a successful trial saw him move to England with West Bromwich Albion in 2008.
After impressing at youth level and breaking into the first team, he enjoyed loan spells with Barnsley, Brighton, Birmingham City, Bristol City, Millwall and Leicester City, eventually completing a permanent switch to the Foxes in January 2013.
He helped Nigel Pearson's side to the Championship title during the 2013/14 season and was loaned to Ipswich Town in February 2015 before a move to Leeds United followed that summer.
Wood netted 44 goals in 88 appearances in a Leeds shirt – including an injury-time equaliser at St. James' Park during the Magpies' successful Championship-winning season – and he was soon snapped up by Burnley in summer 2017 for a then-club-record fee.
He moves to St. James' Park after four-and-a-half years at Turf Moor, during which he helped the Clarets to become an established top-flight side with 49 goals in 144 Premier League appearances.
Now with his addition to the relegation-threatened club, he will be hoping to help turn the Magpies fortune around.
The club is currently 19th on the English Premier League 2021/2022 log with just one win out of 19 games played so far.
The Saudi Arabia government recently acquired Newcastle from British retail tycoon, Mr Mike Ashley after a prolonged legal fight involving concerns about piracy and rights abuses and will hope to inject enough funding that will make the club competitive.
Latest News on Business Post