ARM Backs CodeLagos Initiative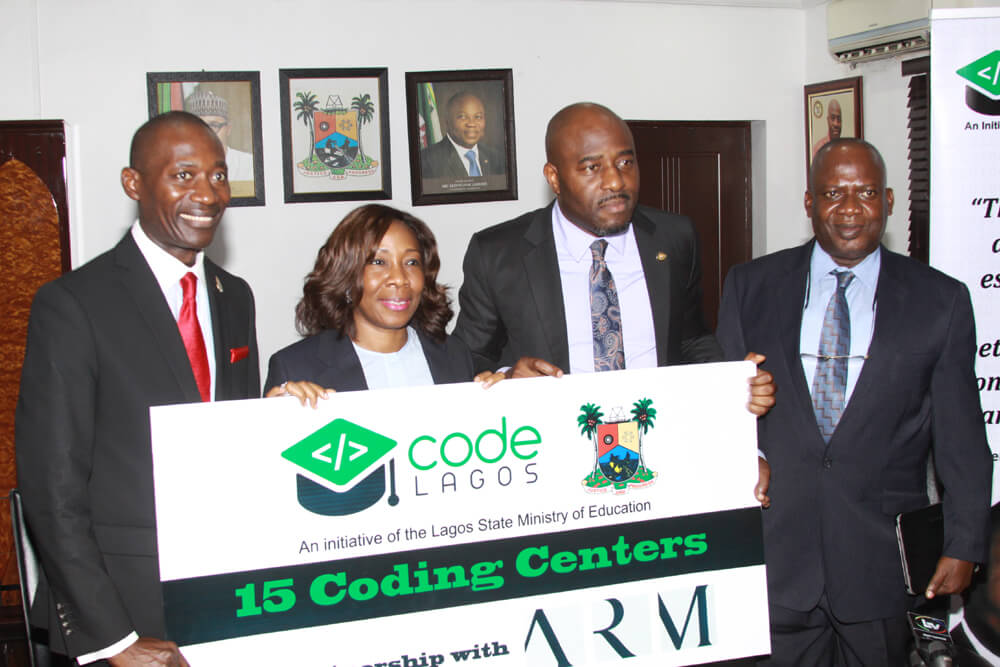 By Dipo Olowookere
Asset & Resource Management Holding Company (ARM HoldCo) has planned to partner with the Lagos State Ministry of Education to create coding centres in public and private schools across the state under the #CodeLagos project.
CodeLagos is an initiative of the state government targeted at making coding education framework accessible to every student in Lagos and training 1 million Lagosians to code by year 2019.
The programme is to be launched in April this year with about 300 coding centres of which ARM will equip 15 of the centres.
According to Special Adviser to the state Governor on Education, Mr Fela Bank-Olemoh, disclosed that, "ARM will be setting up 15 centres and these centres will be established in low Income schools in line with Governor Akinwumi Ambode's commitment to promoting inclusive governance and qualitative education for all citizens.
CEO of ARM, Ms Jumoke Ogundare, said the organisation was excited about the partnership with Lagos State on the CodeLagos initiative, saying the project was in line with the commitment of the firm towards improving access to quality education for all.
Ms Ogundare said over the years, ARM had demonstrated in clear terms its commitment to corporate social responsibility and given its track record, "it becomes easier to partner the state on the CodeLagos, believing that it will lead to improved digital knowledge and impact positively on job and wealth creation."
The registration and screening of facilitators for CodeLagos started last week and is ongoing. At the end of the process, 1,500 facilitators would be selected and deployed to centres across the state.
Established in 1994 as an asset management firm, Asset & Resource Management Holding Company (ARM HoldCo) offers wealth creation opportunities through a unique blend of traditional asset management and alternative investment services.
ARM currently manages total assets of circa N760 billion (as at January 2017), has an AA- rating from Agusto and Co. and was named Best Fund Manager, Nigeria 2013 by Capital Finance International.
The Firm is regulated by the Nigerian Securities and Exchange Commission (SEC).
ARM is headquartered in Lagos, Nigeria with offices across the country.
FBNQuest Advises Firms What to do to Manage Rising Cyber-Attacks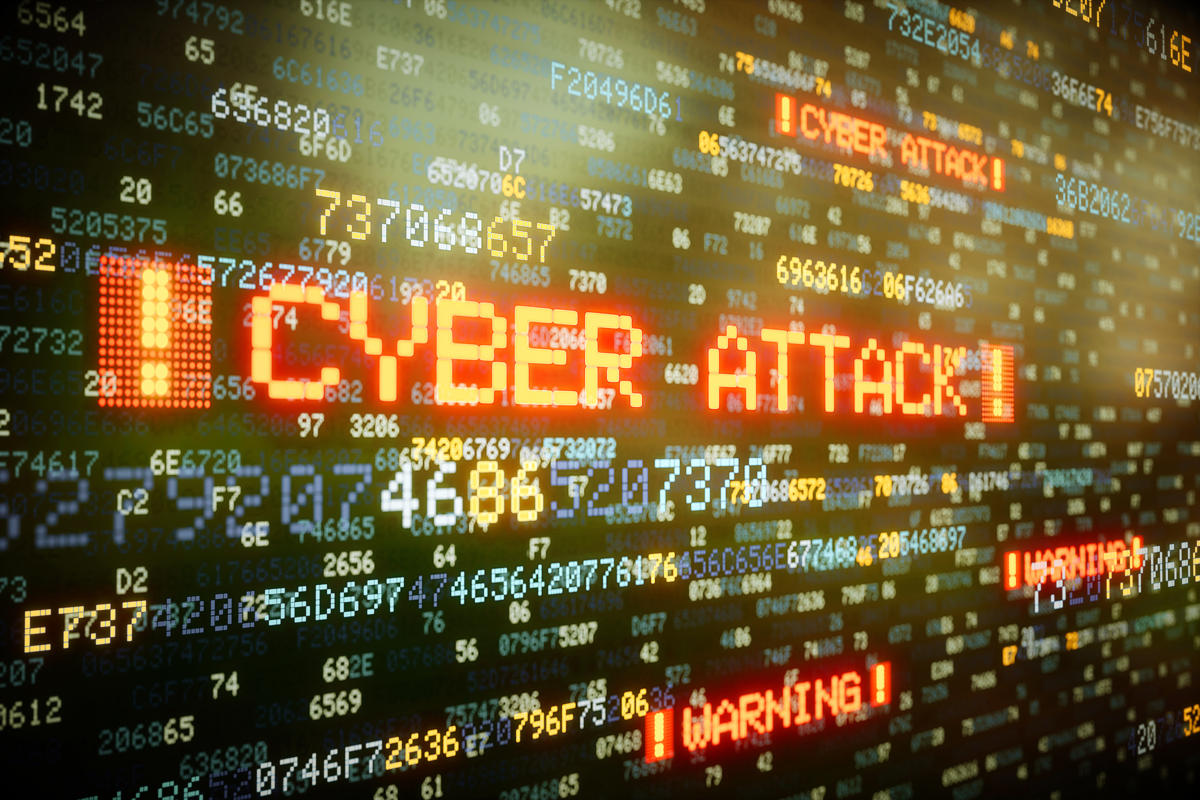 By Adedapo Adesanya
As Africa faces the threat of rising cybercrimes, FBNQuest, through its Thought Leadership medium, has called on the need to recognise the strategic importance of managing companies' security infrastructure.
In a note made available to Business Post, it stated that organisations of all sizes should be looking at what to do when (not if) they are hit by cyber-attacks.
Cybercrime is estimated to cost Africa $4 billion a year (a figure that hits $450 billion worldwide), broken down into yearly losses of $570 million, $500 million, and $36 million for the economies of South Africa, Nigeria, and Kenya, respectively.
Drawing real-life parallels, in early October 2020, Uganda's telecoms and banking sectors were plunged into a crisis in the wake of a major hack on Pegasus Technologies that compromised the country's mobile money network.
Hackers used approximately 2,000 mobile SIM cards to gain access to the system, and an estimated $3.2 million was stolen.
In June 2020, the second-largest hospital operator in South  Africa, Life Healthcare, was hit by a cyberattack in the middle of the COVID-19 pandemic, paralysing the 6,500-bed provider and forcing it to switch to manual backup systems.
As per the International Criminal Police Organisation (Interpol), the most prominent threats in Africa, based on input from Interpol member countries and data drawn from private sector partners, identified that the top five threats listed in the report include online scams, digital extortion,  email account compromise, ransomware, and botnets.
FBNQuest noted that "the current international threat landscape is incredibly diverse and includes a resurgence of bored teenagers who hack just for the fun of it, nation-state groups, and cybercriminal syndicates and gangs. For the latter groups, the operational objective is to leverage a new exploit to extort  millions and achieve an extraordinary return on investment."
It then tasked organisations to apply the fundamentals of cybersecurity that will offer protection. This includes tightening the email loop, which makes it difficult to fall for phishing attacks.
Others include fending off malicious ransomware, securing network access, shutting down internal threats, solidifying storage and backups, as well as managing vulnerabilities, noting that, "The key to successful vulnerability management is to identify all the ways an attacker can move throughout your network and reach your business-critical assets. Once you have identified these attack paths, you can focus  on locking down chokepoints and stopping hackers before they even get started."
It also tasked parties to ensure that a detailed Incident Response Plan (IRP) is put in place.
"Cyberattacks may be inevitable, but a detailed Incident Response Plan (IRP) provides both a  buffer and an antidote if the plan is tested. This means that the first time to verify an IRP is not in the middle of a crisis.
"The best way to determine whether the company's IRP is effective is through tests that assess the readiness of their incident response teams. These tests, which work for all-size companies,  come in the form of fire drills and tabletop exercises (TTXs). Each test serves a different purpose."
The company noted that while cyber-security has been largely associated with computers and IT infrastructure, greater consumer use of smart devices has raised overall vulnerability. At the enterprise level, shifting to cloud computing may have cut company costs significantly, but it has also increased the risk of digital attacks.
"Despite the broad-based implications of these risks, many businesses are unprepared to deal with them, as the alarming number of threats clearly indicates. These developments imply that security is no longer merely a concern of IT managers, but a key boardroom topic because enterprises need to recognise its strategic importance. Companies need to beef up their security infrastructure to prevent breaches while simultaneously building a sustained organisational culture of safety," it warned.
African Fintech Targets 800% Revenue Growth by 2025—McKinsey
By Adedapo Adesanya
Revenues from financial technology (fintech) companies could grow by 800 per cent to reach $30 billion by 2025, consultancy firm McKinsey & Company has revealed.
As the fastest-growing start-up industry on the continent, African fintech raised over $1,3 billion in 2021 alone; the success of fintech companies is being fuelled by several trends, including increasing smartphone ownership, declining internet costs,  expanded network coverage, and a young, fast-growing, and rapidly urbanizing population.
African fintech has a significant impact on day-to-day life on the continent, and with its current upward trend, it can be perfectly poised to rapidly advance Africa's global competitiveness with an increase in the exporting of fintech services globally.
However, it said these fertile grounds do have challenges. Regulatory uncertainties and differences between countries are a bottleneck, throttling the expansion of financial inclusion in Africa. This has led to the continent's fintech's calling for a Pan-African regulatory body to define comprehensive regulatory policies for regions rather than countries.
Certain governments and the private business sector continuously work on providing regulatory policy frameworks for businesses, customers, and economies with the current focus on regulations, anti-money laundering scrutiny, consumer centrism, and protection of privacy and security of data.
In terms of regulations, digital-only banks and fintech are influenced by but independently regulated from the traditional financial system regulations.
For Anti Money Laundering Scrutiny, more regulatory bodies are insisting on compliance herewith; worldwide, there is a clampdown on non-compliant companies. This requires the verification of information received from the client to avoid fraudulent, terrorist, or other illegal activities being facilitated, supported by other processes such as Know Your Customer.
Also, fintech must be vigilant in consumer education, especially the consequences of services and products that did not exist before, protecting the consumer from being exploited.
For the protection of privacy and security of data, it warned that stored personal consumer information is susceptible to cyberattacks, and as a result, fintech companies must comply and have the necessary security systems and protocols to secure sensitive data.
The Global fintech Index of 2020 lists the top 100 fintech ecosystems, and four sub-Saharan African cities features, that are leading this sector, namely Johannesburg, Nairobi, Lagos, and Cape Town, and account for most of the continent's fintech start-up funding.
"The countries represented by the four cities above have taken significant strides towards regulatory systems designed to protect stakeholders. Each country's approach to regulations shares similarities, while others are unique to the challenges faced in their market.
"Regardless of the size of the fintech, these changes become prohibitive to the success of fintech due to the cost and/or inconvenience caused since they impact all areas of the customer relationship lifecycle," it said.
Nigeria's Telecommunications Sector has Attracted $70bn Investments—NCC
By Aduragbemi Omiyale
The Executive Vice Chairman of the Nigerian Communications Commission (NCC), Mr Umar Danbatta, has disclosed that the country's telecommunications sector has attracted about $70 billion in investments.
In his keynote address delivered at a two-day International Conference of the Association of Media and Communication Researchers of Nigeria (AMCRON), the NCC chief described the industry as a critical component of the economy.
He also said these huge investments were made possible through the implementation of policies designed by the government to create enabling environment for stakeholders.
Speaking on the theme Influence of Communication Policies on Digital Revolution in Nigeria, Mr Danbatta stated that communication policies are essentially blueprints and strategies, marked by plans for the development of Information and Communication Technology (ICT) in a way that nudges people to harness opportunities of the Fourth Industrial Revolution through the embrace of digital culture across sectors by individual, businesses and institutions.
According to him, this diligent implementation of various telecommunications policies, strategies and regulatory frameworks has continued to enhance the nation's capacity to deepen citizens' access to digital resources, transformed media and knowledge production and positively impacted Nigeria's economic and social progress.
The NCC boss, represented by the agency's Director of Research and Development, Mr Ismail Adedigba, while tracing the trajectory of growth in the telecoms industry from 1960 till date, said the past decades had witnessed formulation of various policies and laws for developing the industry, but remarkable growth in the sector started after the sector's liberalization in 2001.
He said through diligent implementation of policies, vision plans and strategic regulatory frameworks by the NCC, in collaboration with relevant stakeholders in the industry, there is increased access to digital services, and the media industry is being shaped in terms of patterns of information dissemination through multiple platforms while the digital revolution has revealed a new vista of research areas for scholars in the field of mass communication.
"Today, the active telecom subscribers have grown significantly to 212.2 million from about 400,000 aggregate telephone lines in the country as of 2000, on the eve of liberalisation. This represents a teledensity of 111 per cent. Basic Internet subscriptions grew from zero ground to 152.7 million now, while broadband subscriptions stand at over 86 million, representing a 45.09 per cent penetration as of July 2022.
"The industry has also become a major contributor to our national economy, with the ICT industry contributing 18.94 per cent to the nation's Gross Domestic Product (GDP) as of the second quarter of 2022, according to the latest data released by the National Bureau of Statistics (NBS). From this, the telecommunications sector alone contributed 15 per cent to GDP.
"The ICT contribution to GDP is, by far, the second largest contributor to the national economy aside from the agriculture sector. From less than $500 million investment in 2001, the investment profile in the nation's telecommunications sector has also surpassed $70 billion. The telecommunication sector has also created direct and indirect jobs for millions of Nigerians to date," Danbatta said in his keynote speech," he said.
Mr Danbatta expressed hope that just as the liberalisation policies have worked quantifiably for Nigeria's progress, yielding exponential results, the commission is committed to the implementation of the various extant economic recovery plans, digital economy policies, the national broadband plan as well as strategic management plans which have been streamlined in NCC Strategic Vision Plans.
The EVC promised that the NCC would continue to ensure more quantum leaps and retain its current leadership role in the telecommunications space to lead Nigeria into the next level of development.
"To achieve this, the NCC will continue to strengthen collaboration with the media professionals and communication research-focused bodies such as AMCRON, towards creating an environment where stakeholders can leverage digital infrastructure to achieve greater efficiency in what they do," he said.
Latest News on Business Post