Current Tech Market Conditions Leave Businesses Vulnerable to Insider Threat
By Quentyn Taylor
How will GDPR regulations present new challenges for cyber security teams?  
GDPR legislation for both the UK and Europe has revolutionised the way businesses communicate, secure and store data, as well as holding businesses financially and personally accountable for when they fail to handle data correctly. In fact, GDPR fines hit a total of 97.29 million Euros in the first half of 2022, an increase of 92% over H1 2021.
This year, there has been an increasing number of fines centred around Article 32 of GDPR, which states that penalties can be enforced if companies have a lack of technical and security measures in place, even if this does not lead to a breach. While the focus will undoubtedly still be on enforcing reactive fines responding to data leaks, in 2023, penalising those that do not have adequate preventative measures will become increasingly more prominent. Ultimately, legislation has moved faster than many organisations can keep up with, particularly alongside the challenge of managing and executing IT security in a hybrid environment.  Next year, regulations will only become tighter, and organisations will be held up to increasingly higher scrutiny.
Where will IT investment be directed in 2023 and how will this impact the execution of security strategies?
Digitisation was critical in the shift to hybrid, and as a result, IT teams have enjoyed relatively high budgets in previous years while other business functions have been cut. However, now organisations are operating in a different landscape, with rising inflation and the threat of a global recession, many will begin to reassess all their budgets, IT included.
Despite this economic turbulence, security will remain a priority for investment. The threat landscape continues to develop at pace, and with financial and reputational damage attached to security breaches which could make or break some businesses as recession hits, minimising security budgets will be non-negotiable.
Yet, reducing IT budgets while increasing security investments present a problem when it comes to the execution of this strategy. Fundamental to the success of a security plan is whether it can be delivered via an operational IT team. Reducing spend for IT will inadvertently open organisations to attack, as security teams will not have the apparatus needed to implement their plans.
As we enter 2023, it is, therefore, critical for IT security leaders to consider their holistic IT strategy instead of viewing IT and security as two separate entities.
How will the global economic crisis impact the security industry?
Europe is still in a recovery state from the pandemic, and other macroeconomic pressures, such as energy shortages and soaring inflation rates are threatening how businesses can invest and grow. The tech industry has ultimately felt the crunch, with 12,000 tech jobs already being lost worldwide, the market is becoming increasingly more volatile and unpredictable.
Previously, the buoyancy of the tech sector meant many IT professionals were able to find a job by the end of the week if they were let go, but with this safety net removed, we will see cases of insider threat on the rise in 2023. Indeed, in Q3 2022, this peaked to its highest quarterly level to date accounting for nearly 35% of all unauthorised access threat incidents.
The current tech market conditions leave businesses vulnerable to insider threat, for example, some workers attempt to copy data and utilise it for their next employer. Cybercriminals will exploit this issue as well by keeping up with current trends in the tech sector, as they are able to implement new strategies that target those who are being laid off.
Organisations must ensure data is secured when employees leave the business and that it has not been transferred onto personal devices. Yet, according to our recent research, only 18% of IT decision-makers say they are able to track information across the full lifecycle. In response, businesses should increase visibility across their data journey, so organisations can identify when employees are printing and sharing information beyond company defences.
Quentyn Taylor – Senior Director of Information Security and Global Response at Canon EMEA
Google Search Trends Show Interests of Nigerians in Artificial Intelligence Grow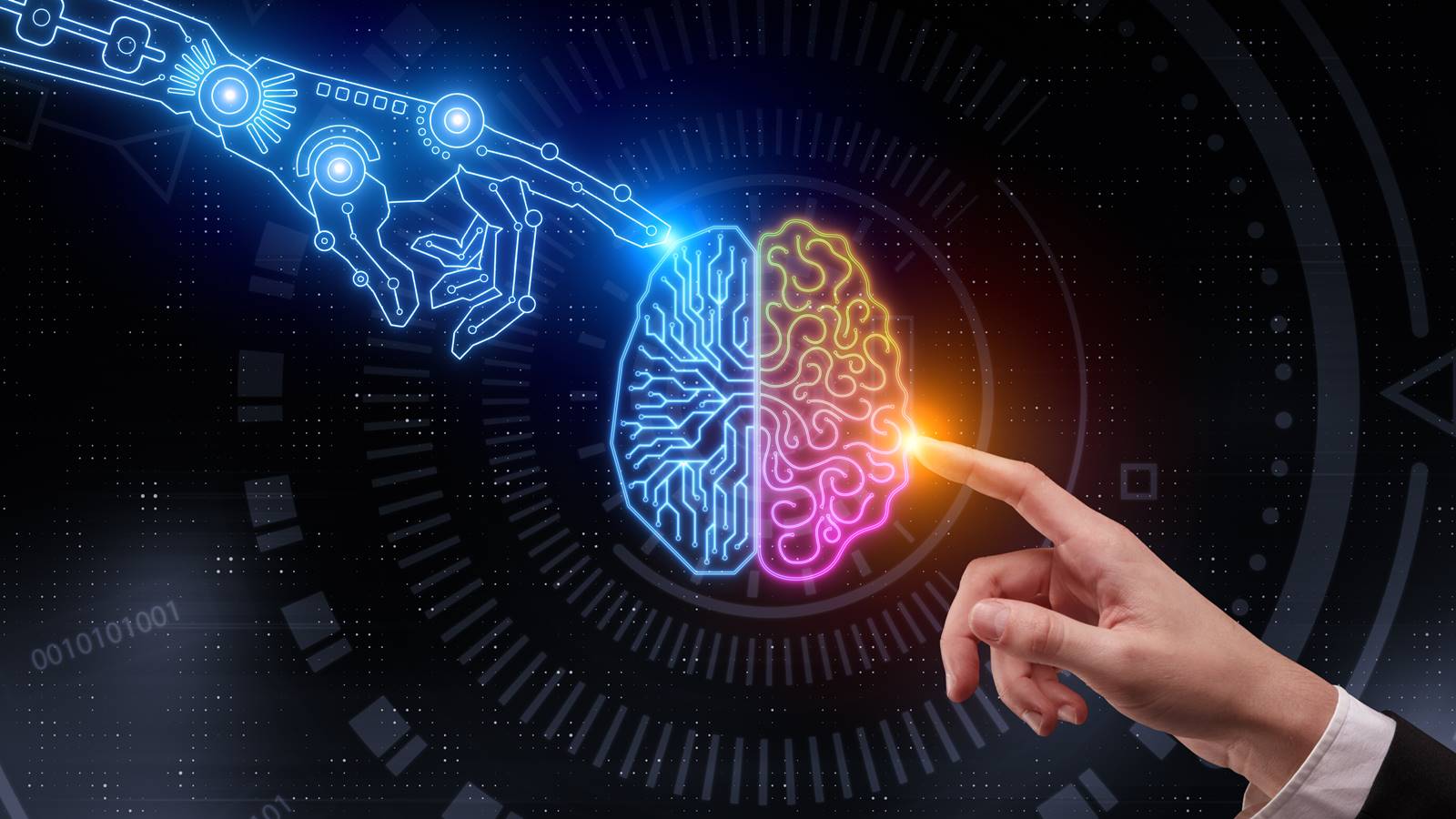 By Modupe Gbadeyanka
New search trends released by Google have revealed that Nigerians are more interested than ever in Artificial Intelligence (AI) as their interests grew by 100 per cent in 2022 from 2021.
According to Google search Trends, search interest in "artificial intelligence" reached a record high in 2022 in Nigeria and across the world, with top trending questions in Nigeria including "what is AI art", "what is deep learning in artificial intelligence", "how to become an AI engineer" and "when was artificial intelligence invented" – all of which have been searched 5,000 per cent more in 2022 than 2021.
Other searches included "what is artificial intelligence all about" (+370%), "is artificial intelligence a course" (+260%) and "what is artificial intelligence" (+130%).
Google, which views AI as a solution for addressing significant societal challenges like climate change, recently shared their approach to pursuing AI responsibly, which includes the need to prioritise building and testing for safety, and prioritising its purpose for the public good.
"It's great to see people in Nigeria showing more of an interest in the transformational technology that is AI. AI is already a key part of many of our lives – in fact, if you use Google tools regularly, you're probably using AI without even realising: it's what helps Maps give you the fastest or most fuel-efficient route or Search to find what you're looking for.
"We're continuing to pursue AI boldly and responsibly – creating tools that improve the lives of as many people as possible," the President of Google Europe, the Middle East and Africa, Matt Brittin, said.
The trends, released today, also show that people in Nigeria are increasingly interested in protecting their cybersecurity and online privacy.
In 2022, searches for "computer security" were the top form of security searched worldwide and in Nigeria, while "cybercrime" was searched at record levels globally. Nigerians frequently searched for cyber security – with "what is ethical hacking" increasing by over 5,000%, while searches for "what is cybersecurity" and "what is a virus in a computer" increased by 200% and 80%, respectively.
Google is using AI to address security challenges – including on Gmail, which automatically blocks more than 99.9% of malware, phishing and spam and protects more than 1.5 billion inboxes using AI.
With more people using the internet than ever before to manage every aspect of their daily lives, people in Nigeria are also interested in increasing their privacy online. Searches for "private browsing" surged in 2022, increasing by 70% – while Nigerians searched for "one-time passwords" more than any other country worldwide. Searches for "password manager"- a Google tool that makes it easy to use a strong, unique password for all of your online accounts – also reached a 10-year high in Nigeria.
People in Nigeria also turned to Google to help them better understand the economy, learn new skills and build their careers.
2022 was an uncertain year economically, reflected in the search trends.
Searches for inflation hit an all-time high worldwide and a 10-year high in Nigeria. Searches for "causes of cost-push inflation", "creeping inflation" and "what is a recession" increased by over 5,000%. People also took to Google to understand the causes of rising prices and how to reduce them – with searches for "how to save heat", "how to save water" and "how to save money" increasing by 370%, 80% and 22%, respectively.
People in Nigeria aren't just turning to Google to understand these issues – they're also looking for resources to navigate these challenges and build their careers. Searches for "how to learn coding" doubled, while searches for "how to learn video editing" (+450%), "how to learn web development" (+350%) and "how to learn photoshop" (+130%) also increased.
People also turned to Google to prepare for job interviews and find new opportunities: with search interest for the topic "job" increasing by 50%. Google itself continues to offer training and advice to those who need it most, having provided digital skills training to 22 million people across Europe, the Middle East and Africa since 2015 through their 'Grow with Google' programme.
People in Nigeria care about building a more sustainable future – and are using Google to understand how to do that.
The trends released today also show that people in Nigeria value environmentalism and sustainability. Across the world, searches for "climate change", "climate crisis" and "sustainability" reached record highs – while in Nigeria, searches for "eco anxiety", "greenwashing", and "veganism" are at an all-time high.
Nigerians are also increasingly searching for "green energy", "sustainable art" and "low emission vehicle" – all rising over 5,000% – as well as "renewable fuels" (+330%), "green growth" (+330%) and "solar fuel" (+240%).
Across the world, searches for environmental disasters were searched more than ever – including "drought", "flood" and "landslides", while in Nigeria "heat wave" has reached an all-time search high.
Google is no stranger to increased interest in sustainability – and, as well as working to achieve net zero emissions across all of its operations and value chain by 2030, is committed to enabling everyone to make more sustainable choices.
Over the last few years, Google has made changes to its core products, which reach billions of people each day, to help users make more sustainable choices.
Last year, Google released eco-friendly routing in Europe, which uses artificial intelligence to help show Google Maps users the most fuel and eco-efficient route, as well as the fastest.
The tool is already estimated to have saved more than half a million metric tons of carbon emissions – equivalent to taking 100,000 fuel-based cars off the road. Google also made changes to its Hotel, Flight and Shopping tools to help users see which options are most sustainable.
Starlink is Now Available in Nigeria—SpaceX Confirms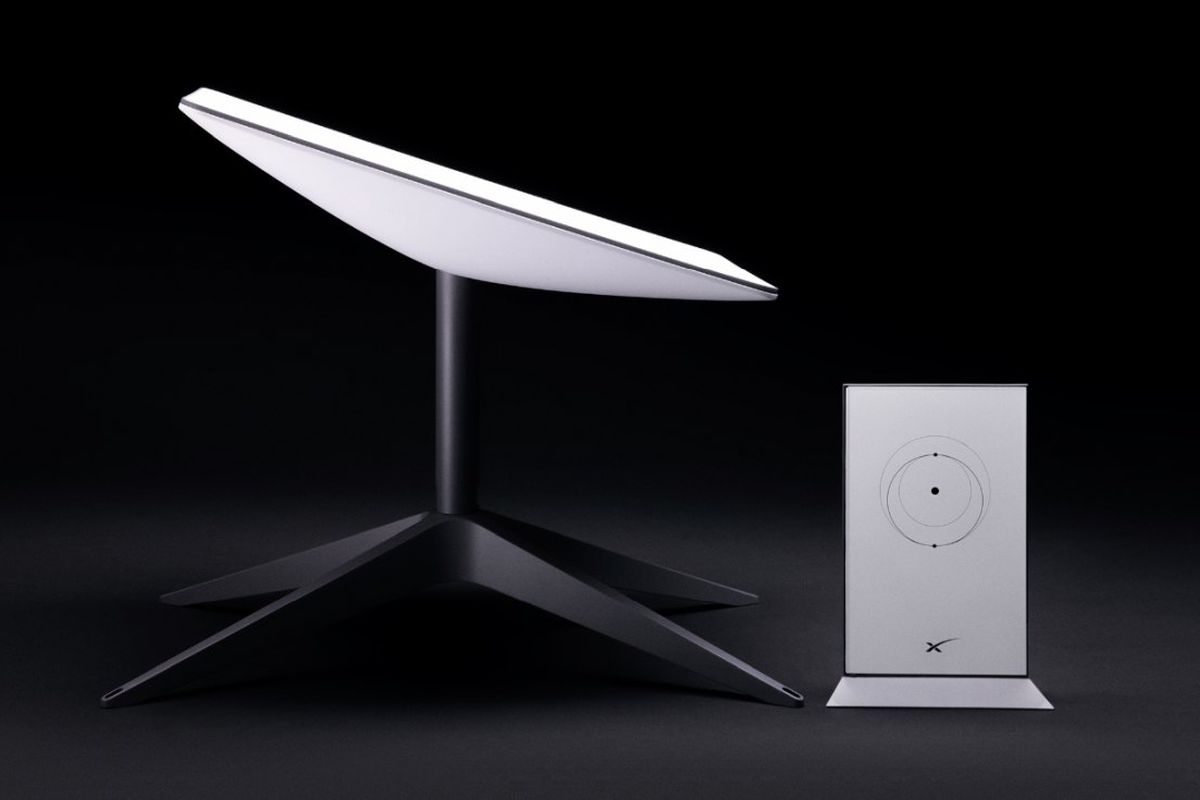 By Modupe Gbadeyanka
Nigerians and tech startup owners can now heave a sigh of relief as Starlink is now available in Nigeria, according to SpaceX.
The internet service provider is owned by a billionaire businessman and owner of Twitter, Mr Elon Musk.
The federal government held meetings with the management of the company to introduce its services in Nigeria. The network was earlier expected to commence its operations in the country last month.
However, after the wait, SpaceX has confirmed the availability of the Starlink network in the country and would be expected to take a huge chunk of the broadband market with competitors like MTN, Glo, Airtel, 9mobile, Smile, Spectranet, and Swift.
Nigeria is the first African country to receive Starlink service.
"Starlink is now available in Nigeria, the first African country to receive the service," a message posted on the Twitter handle of SpaceX on Monday night stated.
Starlink, according to its profile on Wikipedia, is a satellite internet constellation operated by SpaceX, providing satellite Internet access coverage to 47 countries. It also aims for global mobile phone service after 2023.
With Starlink, users can engage in activities that historically have not been possible with satellite internet, as its high-speed, low-latency service is made possible via the world's largest constellation of highly advanced satellites operating in a low orbit around the Earth.
CBN Gives Interswitch Payments Service Holding Company License
By Aduragbemi Omiyale
A Payments Service Holding Company (PSHC) license has been granted to Interswitch Group by the Central Bank of Nigeria (CBN).
This followed an earlier announcement by the CBN regarding new licensing categories for participants in the Nigerian payments system.
The integrated payments solution provider is among the first to receive this authorisation from the country's apex bank.
According to the regulator, the PSHC regulation requires companies with existing or prospective operations across multiple license categories to set up a PSHC. The activities of each of the PSHC subsidiaries operating within those respective licensing regimes are clearly delineated for clearer accountability, effective risk management and the enablement of better regulatory oversight by the CBN.
A statement from Interswitch, a leading financial technology in Africa, outlines that Interswitch's Group Holding Company retains ownership of the PSHC in Nigeria as well as its other subsidiaries outside of Africa.
The issuance of the PSHC licence coincides with Interswitch's 20th-anniversary commemoration, which has seen the company cement its position as a pioneering and integral enabler that has actively supported the growth and development of fintech and payments progressively across Africa over the last 20 years.
It also serves to reinforce Interswitch's progressive outlook as a frontier-driving company which keeps pushing boundaries to facilitate the creation of new ecosystems that help businesses and individuals scale and thrive, in line with its purpose of inspiring Africa to greatness through innovation, value-creation and excellence.
"Twenty years ago, we placed a bet on the latent potential we saw in the introduction of e-payment channels at the time, particularly ATMs for the delivery of cash just-in-time, and today, we are gratified to see how far the financial technology and payment systems in Nigeria have grown.
"On the back of our receipt of this additional license, we remain strongly committed to a close partnership with the Central Bank of Nigeria to facilitate the delivery of the Payments Vision (2025) and, of course, the National Financial Inclusion Strategy," the founder and Group CEO of Interswitch, Mr Mitchell Elegbe, remarked.
He further reiterates Interswitch's resolute focus on its over-arching mission to continue championing technology solutions that connect and empower individuals, businesses, and communities across the continent.
Latest News on Business Post