Ericsson Boosts 5G Services With New Software Solution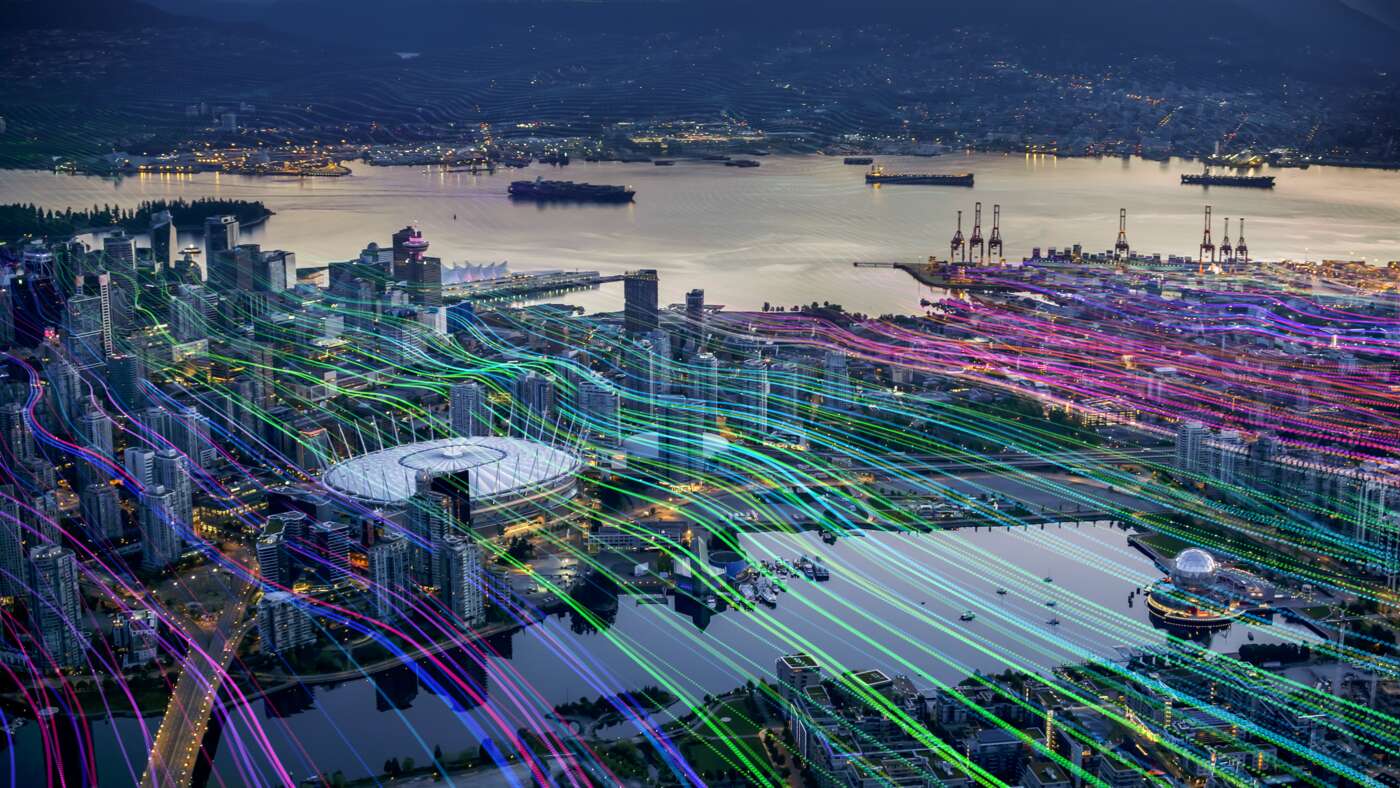 By Aduragbemi Omiyale
A new software solution that will enable communications service providers to deliver customised 5G services with guaranteed performance has been introduced by Ericson.
The innovation, a 5G network slicing solution for radio access networks (RAN), was built on Ericsson radio expertise and scalable and flexible architecture.
According to a statement from Ericsson, the 5G RAN slicing technology allocates radio resources at one-millisecond scheduling and supports multi-dimensional service differentiation handling across slices.
This strengthens end-to-end slicing capabilities for dynamic resource management and orchestration that ensure the high-quality end-user experience required by diverse use cases.
"Ericsson 5G RAN slicing dynamically optimizes radio resources to deliver significantly more spectrum-efficient radio access network slicing.
"What makes our solution distinct is that it boosts end-to-end management and orchestration support for fast and efficient service delivery.
"This gives service providers the differentiation and guaranteed performance needed to monetize 5G investments with diverse use cases.
"With 5G as an innovation platform, we continue to drive value for our customers," the Head of Product Area Networks at Ericsson, Per Narvinger, was quoted as saying in the statement.
Also commenting, the Executive Officer and Chief Director of Mobile Technology at KDDI, Toshikazu Yokai, noted that, "End-to-end slicing is key to monetizing 5G investment and RAN slicing will help make that happen. Across different slices in our mobile networks, RAN slicing will deliver the quality assurance and latency required by our customers."
The Director of Networks and Service Platforms at Strategy Analytics, Sue Rudd, noted that, "Ericsson is the first vendor to offer a full end-to-end solution with RAN slicing based on dynamic radio resource partitioning in under one millisecond using embedded radio control mechanisms to assure Quality of Service, Over the Air, in real-time.
"This truly end-to-end approach integrates radio optimization with policy-controlled network orchestration to deliver inherently secure virtualized private RAN slicing without the loss of the 30 – 40 per cent spectrum capacity due to 'hard slicing'. Ericsson's real-time dynamic RAN slicing bridges the 'RAN gap' to make e2e slicing profitable."
For Mark Düsener, Head of Mobile and Mass Market Communication at Swisscom, "We're gearing up for the next stage of 5G where we expect to apply end-to-end network slicing and RAN slicing is key to guaranteed performance.
"With efficient sharing of network resources across different slices, we will be able to provide communications for diverse 5G applications such as Public Safety or Mobile Private Networks."
Network slicing is one of the major 5G deployment models and Ericsson has ongoing 5G network slicing engagements for RAN, transport, core network and orchestration across the globe involving use cases for the consumer segment and enterprises/industry verticals such as video-assisted remote operations, AR/VR, TV/Media for sports event streaming, cloud gaming, smart city, and applications for Industry 4.0 and public safety.
Osun to Access $618m Creative, Digital Fund
By Adedapo Adesanya
The Osun state government has moved to launch a support desk for tech innovators and entrepreneurs in the state to access the recently launched $618 million fund by the federal government and the African Development Bank (AfDB).
Governor Ademola Adeleke, who directed the establishment of the fund, expressed the readiness of his government to tap into the opportunities in furtherance of the digital economy agenda of his administration.
The governor, whose position was recently affirmed by the Appeal Court, said his administration has created enabling environment for the Osun state tech ecosystem, citing the recent domestication of Nigeria's Startup Act, the flag off of the state's broadband fibre optic project, and the establishment of a Digital Advisory Board.
He said, "I am delighted to appreciate the African Development Bank, which has set up a $618 million fund to support the technology and creative sector in Nigeria. This is a great initiative spearheaded by Dr Akinwunmi Adesina, the Nigerian President of the African Development Bank, in partnership with our Federal Government, I would like to commend him for his visionary leadership and dedication to the development of our country."
He added, "I am confident that this fund will go a long way in supporting innovation, job creation, and economic growth in our country.
"As the Governor of Osun State, I am pleased to announce that the Ministry of Innovation, Science, and Technology has been instructed to set up a desk to assist all technology and creative sector entrepreneurs in Osun State in applying and accessing this fund. The desk will provide comprehensive guidance and support to all interested applicants, ensuring that the application process is seamless and efficient.
"We are also exploring partnerships with the African Development Bank to support programs in the technology and creative sector in our state. We will be reaching out to the bank soon to discuss how we can collaborate and leverage this fund and other opportunities to create a vibrant and innovative ecosystem in Osun State.
"I commend the African Development Bank for domiciling the fund in the Bank of Industry to prevent it from being politicized. This is a great step towards ensuring that the fund is used for its intended purpose and will benefit the technology and creative sector in Nigeria.
"I encourage all technology and creative sector entrepreneurs in Osun State to engage directly with the Ministry and register as a stakeholder operating within the state. This is a significant opportunity for our entrepreneurs to grow their businesses while also contributing to the growth and development of our state", he stated.
He called on residents to harness the potential of the technology and creative sector and create a vibrant and innovative ecosystem in Osun.
NIMASA, NCC Collaborate to Create Submarine Cable Regulation in Nigeria
By Adedapo Adesanya
The Nigerian Maritime Administration and Safety Agency (NIMASA) and the Nigerian Communications Commission (NCC) are collaborating to develop a regulatory framework to provide operational guidelines for Submarine Cables and Pipeline Operators in Nigeria.
Submarine and cable operators in Nigeria have been notified of the soon-to-be-implemented regulatory guideline for submarine cables and pipelines in Nigeria, in line with the provisions of the United Nations Convention on the Law of the Sea (UNCLOS).
Speaking at a pre-audit meeting of both organs of government in Lagos on submarine cable regulation, the Director General of NIMASA, Mr Bashir Jamoh, noted that the agency was committed to the Ease of Doing Business while implementing International Conventions which Nigeria has ratified and domesticated.
He noted that with Nigeria now a destination for global communication players, the time has come to prevent unregulated underwater cable laying, which might become hazardous to shipping.
According to him, "It is worthy to note that marine cable laying has been ongoing for over two decades in Nigerian waters. Our focus is to ensure the safety of navigation of shipping in Nigerian waters with all these underwater cables being laid."
"NIMASA is developing the guidelines to regulate submarine cable operators in line with the provisions of UNCLOS; which we have ratified, and NIMASA will be the agency responsible for its implementation.
"We do not just implement laws; we consult. Where the responsibility of an Agency stops, that is where the responsibilities of another agency start. Collaboration is a key component of ease of doing business in the best interest of the country, and we will work closely with the NCC to achieve this," he said.
On his part, the Executive Vice Chairman of the NCC, Mr Umar Garba Danbatta, who was represented by the Director, Compliance Monitoring and Enforcement, Mr Efosa Idehen, noted that the stakeholders' dialogue strategy adopted by NIMASA in developing the guidelines would ensure a win-win situation urging NIMASA management to include the Ministry of Justice, a request NIMASA DG immediately granted.
Also speaking at the meeting was the Director General of the Bureau of Public Service Reforms, Mr Dasuki Arabi, who commended NIMASA and NCC for adopting effective Inter-Agency collaboration to avert a potential challenge for the country in the future.
NIMASA and the NCC also agreed to identify and resolve areas of likely regulatory overlaps, ensuring a regulatory framework based on consultation to engender the attainment of Nigeria's digital economy transformation.
How Data Protection Policy In Nigeria Is Evolving To Secure Customers
By Otori Emmanuel
Technology advancement has increased the value of data, and many businesses are willing to invest in it. These data are obtained from customers directly or indirectly. When data is directly gathered, customers are often asked for their consent, and they typically provide it. In contrast, information that is gained inadvertently may be gathered through tracking or linkages to sources that already have the consumers' data. Businesses use this strategy to improve their products and for research purposes.
To prevent unauthorized access, disclosure, or misuse of user's personal information, data privacy and data protection policies are in effect. The right of people to decide how their personal information is gathered, utilized, and shared is referred to as data privacy. It involves making sure that people are informed about the information being collected on them, how it is being used, and with whom it is shared. Data protection policies, on the other hand, are protocols set up to safeguard private data against exploitation or unauthorized access. They require putting technical and organizational mechanisms in place to safeguard the privacy, usability, and authenticity of user data and also to prevent its loss, destruction, or alteration.
Data protection policies usually include instructions for the collection, processing, storage, and disposal of data. They also include safeguards for personal data security, such as encryption, access restrictions, and regular backups. Data privacy and protection regulations are crucial in the contemporary digital age, as personal data is captured, processed, and exchanged more frequently than at any time before.
User Data Protection in Nigeria
The Nigerian Data Protection Regulation (NDPR) was decreed in 2019 with the aim to ensure that individuals have control over their personal data and that it is processed fairly and legally. The NDPR mandates that businesses processing personal data get the individual's consent before processing their information. Additionally, they must take the necessary security precautions to safeguard personal data against theft, loss, and unauthorized access.
Nigeria has established the National Information Technology Development Agency (NITDA) in addition to the NDPR to handle issues with data privacy and cybersecurity. The NITDA is in charge of enforcing the NDPR and ensuring that businesses abide by the data protection laws. Moreover, the NITDA has created frameworks and recommendations to offer firms advice on how to put in place reliable cybersecurity and data protection buffers. These rules address subjects like privacy notices, effect analyses of data protection, and breach reporting.
In accordance with the NDPR, businesses must acquire consent from people before collecting their personal data and have strong security measures in place to safeguard it. Businesses must appoint a Data Protection Officer (DPO) as part of the NDPR, who is responsible for ensuring that the law is upheld. Other laws in Nigeria, in addition to the NDPR, that deal with data protection are the Freedom of Information Act of 2011 and the Cybercrimes (Prohibition, Prevention, etc.) Act of 2015. These laws strengthen the protection of personal information while also outlining the consequences of data protection laws infractions.
With a focus on safeguarding customer personal information and ensuring that businesses are held accountable for any violations by these laws, Nigeria's data protection regulations are continuously improving.
Latest News on Business Post