Google Acquires Cybersecurity Outfit Mandiant for $5.4bn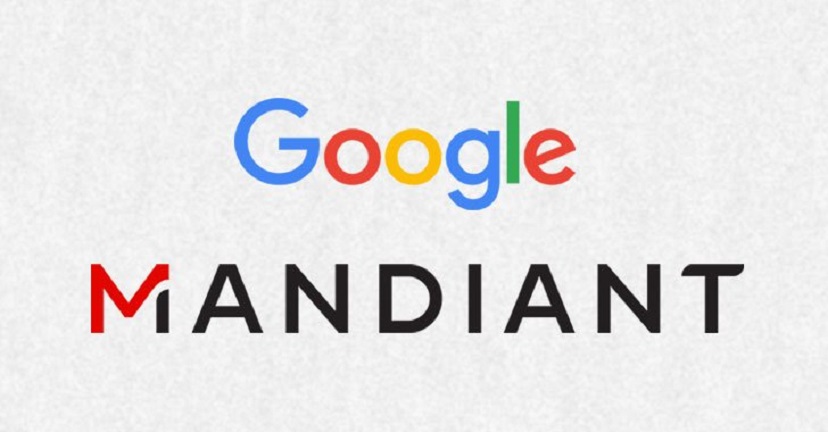 By Adedapo Adesanya
Google has completed the acquisition of Mandiant, a recognized leader in dynamic cyber defense, threat intelligence, and incident response services in an all-cash transaction valued at approximately $5.4 billion.
The acquisition of Mandiant is subject to customary closing conditions, including the receipt of Mandiant stockholder and regulatory approvals, and is expected to close later this year.
When completed, Mandiant will join Google Cloud and retain the Mandiant brand.
Google and Mandiant share a long commitment to industry-leading security. Over the past two decades, Google has innovated to build some of the most secure computing systems in the world.
Google Cloud customers and partners benefit from these pioneering security capabilities including world-class threat intelligence, zero trust architecture, and planet-scale analytics for security operations.
The firm, which is known for delivering unparalleled frontline expertise and industry-leading threat intelligence, is a proven first responder to the world's largest cybersecurity incidents.
Mandiant's services, delivered by their team of security and intelligence individuals spread across 22 countries, are widely recognized for helping top enterprises and organizations prepare for and react to cybersecurity incidents.
With this acquisition, Google Cloud and Mandiant will deliver an end-to-end security operations suite with even greater capabilities to support customers across their cloud and on-premise environments.
Speaking on this, Mr Thomas Kurian, CEO of Google Cloud said, "The completion of this acquisition will enable us to deliver a comprehensive and best-in-class cybersecurity solution.
"We believe this acquisition creates incredible value for our customers and the security industry at large. Together, Google Cloud and Mandiant will help reinvent how organizations protect themselves, as well as detect and respond to threats."
On his part, Mr Kevin Mandia, CEO, of Mandiant said – "Mandiant is driven by a mission to make every organization secure from cyber threats and confident in their readiness."
"Combining our 18 years of threat intelligence and incident response experience with Google Cloud's security expertise presents an incredible opportunity to deliver with the speed and scale that the security industry needs," he added.
Why Digital and Tech Skills Need to be Included at all Levels of Education
Education is, without a doubt, a fundamental human right. Today, digitalisation enables us to improve education and provide equal access to all. But where do we even begin?
In a world where everything is online, and any business that isn't online is losing money, failing to teach our children digital skills for today and tomorrow will only widen our continent's skills gap. This is because more than half of today's professions demand technical abilities.
So, why is it critical for the technology industry to be involved in education at all levels?
Nurture future champions of the industry
Technology literacy and digital literacy are crucial for Africa's future. And while we are making progress with the introduction of coding in primary schools in countries like Kenya and South Africa, we still have a ways to go.
"We know that every technology business is hampered in its growth by a severe lack of talent across Africa, and it is up to us as a part of that ecosystem to help develop and nurture future champions of the industry," says Sean Riley, CEO at Ad Dynamo by Aleph.
"Unfortunately, there is still a substantial skills gap in Africa, and to solve it, we must begin at the grassroots level. We live in an increasingly digital world, so it is only logical that we begin teaching digital skills," adds Riley.
Provide more flexible pathways
According to a World Economic Forum report, 65% of today's primary school children will eventually be working in job types that do not exist yet, while the International Finance Corporation (IFC) estimates that by 2030, more than 230 million jobs in Africa will require digital skills.
"It is therefore clear that emerging economies face significant upskilling challenges, which need to be addressed throughout the educational careers of young people. Businesses and educational institutions must work together to ensure that learners are equipped to handle the ever-changing nature of work.
"The business sector, in particular, should take the lead in this regard, whether through training sessions, providing more flexible skills pathways, or through the recognition of short courses, as well as online and self-learning," says Vanashree Govender, Huawei SA spokesperson.
Technology innovation is happening so quickly that training must now be adjusted constantly, almost in real time, as new systems, applications, and devices come to market.
Conscious of the need for technology-driven upskilling, Huawei has built strong relationships with training and education institutions and established programmes such as our ICT Academies at universities and TVET colleges and our Seeds for the Future programme, which aims to develop skilled, local ICT talent.
Contextual education
"Education needs to be contextual. It should enable children to understand things around them and prepare them for real-world challenges. As technology has become ubiquitous, it is important to teach children how it impacts the world and helps them understand how it can be utilised to solve various problems," says Andrew Bourne, Regional Manager, Africa – Zoho Corp.
Prepare students for an evolving workplace
Students require more than a functional knowledge of digital and technological skills to succeed in the world. By incorporating these technologies into the normal curriculum and ongoing activities, institutions ensure that their students are more equipped for the modern workplace.
MTN Nigeria Partners Ericsson for Effective 5G Services
By Modupe Gbadeyanka
A deal has been reached between Ericsson and MTN Nigeria for the launching of 5G services in Lagos and a few cities in the first phase of the collaboration.
With Ericsson Radio System, MTN will provide advanced mobile broadband and fixed wireless access services, unlocking a range of new opportunities in the enterprise domain.
The new 5G services can bring about unique, sustainable development initiatives for agriculture, energy, financial inclusion, and security, overcoming past institutional challenges and barriers to growth.
In the future, MTN Nigeria's Ericsson-powered 5G network will be driven by software-defined network capabilities where a combination of currently available and well-understood AI techniques will allow a higher degree of practical autonomous operation.
AI creates opportunities for improved performance, higher efficiency, enhanced customer experience, and new business models and uses cases for 5G, IoT and enterprise.
"5G will revolutionize the way we live and communicate across industries. With the speeds 5G offers, we will be able to experience the internet with low latency, which means no lag, making our virtual interactions more real.
"At MTN, we will continue to pursue the rollout of 5G technology to revolutionize internet access across the continent," the Chief Technical Officer at MTN Nigeria, Mr Mohammed Rufai, said.
"5G is not just about speed. 5G helps people do more with their devices, unlocking a whole new world of possibilities for society.
"5G connectivity is likely to pave the way for life-altering advancements, and we are proud to be a part of Nigeria's 5G digital transformation that has only just begun.
"With connectivity being the backbone of digitization, we are committed to delivering the best service to our partners at MTN Nigeria to support them in this thrilling journey," the Vice President of Ericsson Middle East and Africa, Mr Hossam Kandeel, stated.
In the deal's first phase, Ericsson will deploy its 5G technology, which includes 5G Radio Access Network and NSA Packet Core, to accelerate the development and digitalisation of key sectors such as education, healthcare and manufacturing.
It will also empower consumers and enterprises with innovative 5G applications that will unlock the true potential of the Internet of Things (IoT), Artificial Intelligence (AI), smart cities and Immersive Communication over  Augmented (AR) and Virtual reality (VR) for millions of new consumers in the country.
NCC Reaffirms Determination to Close Gender Gap in Tech
By Adedapo Adesanya
The Nigerian Communications Commission (NCC) has reiterated its unwavering commitment to bridging the growing gender-oriented digital divide to accelerate inclusive economic prosperity for all Nigerian citizens.
The Executive Vice Chairman of the Commission, Mr Umar Garba Danbatta, restated this commitment in Lagos at the 2022 Nigerian Women Entrepreneurs and Executives in Tech Summit (WEETS).
He said the promotion of gender equality is a significant component of ICT development, adding that the gender dimensions of ICT manifest in access and use, capacity-building opportunities, employment and potential for empowerment.
Mr Danbatta said that all these dimensions need to be explicitly identified and addressed to leverage technology and communication as powerful catalysts for women's political, economic, and social empowerment and the promotion of gender equality.
Speaking about the theme of the event, Reskilling Women and Girls to Thrive in the Digital Economy, Mr Danbatta, represented by NCC's Head, Digital Media Management, Mrs Nafisa Usman Rugga, said the theme resonates deeply with the drive by the federal government to ensure an all-inclusive digital economy that drives the strategic vision plan of the commission.
Mr Danbatta indicated that one of the ways through which the NCC strives to achieve inclusive growth is through increased digital connectivity to all, regardless of gender and other accidental circumstances, and that the agency has continued to play a front-seat role in driving the implementation of the National Digital Economy Policy and Strategy (NDEPS), 2020-2030; the Nigerian National Broadband Plan (NNBP), 2020-2025; and related policies aimed at deepening connectivity for all citizens, thereby bridging digital gender disparity.
"The NCC has put on the front burner the need to expose girls and young women to more opportunities in the digital ecosystem, in line with the International Telecommunications Union (ITU) resolution 70, which advocates gender mainstreaming and promotion of gender equality, as well as the empowerment of women through information and communications technology (ICT), and we are fully committed to this," Mr Danbatta said.
Latest News on Business Post