Human Error Accounts for 95% of Data Breaches—Odumuboni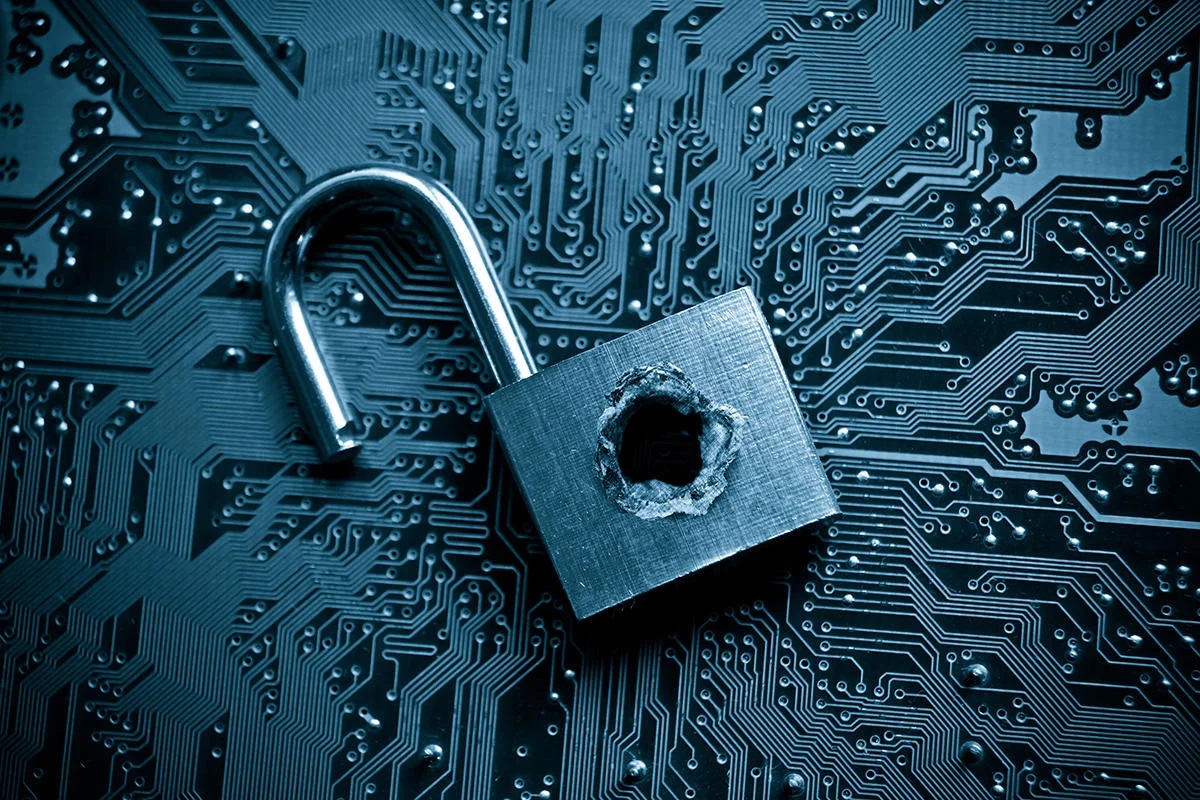 By Sodeinde Temidayo David
The Senior Manager, Cyber Risk Services, Deloitte, Ms Funmilola Odumuboni, has said human error was the primary cause of cybersecurity breaches.
The cyber expert, who was a guest at the 2021 annual conference organised by the Central Securities Clearing System (CSCS) Plc, disclosed that human error accounts for 95 per cent of all data breaches.
Ms Odunmoboni, who said the major principles of cyber-security were confidentiality, integrity and availability, stressed that information meant to be kept secure was indeed secure and kept out of the public domain, while the information at hand was correct and the systems were available to use when one wants to use them.
"Cyber-attack occurs every 39 seconds and cybercrimes increased by nearly 300 per cent following the COVID-19 outbreak.
"Also, human error is the primary cause of cybersecurity breaches, accounting for 95 per cent of all data breaches; 86 per cent of breaches were financially motivated and 10 per cent were motivated by espionage and 36 per cent of breaches involved phishing, 11 per cent more than last year," she said.
Speaking from the financial markets and investor protection perspectives, the Head of Start-Up Operations at CSCS, Mr Folagbade Adeyemi, stated that the Nigerian market has not been exempted, as fraudsters continue to attempt exploitation of probable vulnerabilities to cause significant investor loss.
According to him, in order to prevent fraudsters from exploiting systemic gaps by assuming an individual identity, investors should take ownership of their identity and increase the effort level for identity theft by carrying out account updates such as contact information, strengthening access controls and periodically reviewing their accounts to ensure safety.
The Chief Executive Officer (CEO) of CSCS Plc, Mr Haruna Jalo-Waziri, in his presentation, stated that the conference, the third in the series, was timely given the increasing global incidence of cyber-attacks, especially as network compromise arising from remote connections associated with work-from-home presents new forms of cyber security exposures.
Mr Jalo-Waziri added that the prolonged COVID-19 pandemic has increased digitization and adoption of new technologies, even though, still presents new risks to cyber security.
According to him, cyber security is not the responsibility of the IT officers, it is rather a collective responsibility of everyone connected to CSCS the system, including customers, who should have education on best practices so as to prevent them from being the weakest link in the systems.
The event themed Cyber Security was put together to raise awareness on cybercrime in the country and find ways to tackle it.
It was attended by CSCS joint leading industry professionals in information technology and cyber security, including various participants from various sectors of the economy.
This year's meeting discussed innovative ways of enhancing the security architecture of firms, with emphasis on the role of different stakeholders, especially employees and customers in protecting the integrity of information technology networks and systems.
Google Thrills Android Lovers With Pixel 6, Pixel 6 Pro
By Ashemiriogwa Emmanuel
It is an exciting moment for Andriod and Pixel lovers as Google is set to reveal its new Pixel 6 and 6 pro phones in a few hours' time.
While the multinational technology company traditionally holds an October hardware event to reveal its new Pixel phones, it is a new thing that it had already announced this year's innovations to be unveiled.
"On October 19, we're officially introducing you to Pixel 6 and Pixel 6 Pro—the completely reimagined Google phones. Powered by Tensor, Google's first custom mobile chip, they're fast, smart, and secure. And they adapt to you. #Pixel6Launch," the company had earlier disclosed.
However, the excitement from fans all over the globe seems to be below expectation given that a lot has already been learned about the upcoming Google flagship, thanks to some leaks on the key details of the phones which have been in circulation before now.
There are no confirmations on what the new products will function like, but various leaks have it that the regular Pixel 6 is set to have a 6.4-inch FHD+ display with a 90Hz refresh rate.
It has also been speculated to sport a 50MP main camera and a 12MP ultrawide, while the Pixel 6 Pro ups the ante with a 6.71-inch QHD+ display with a 120Hz refresh rate and a third 48MP telephoto camera with 4x optical zoom.
Regardless, the introduction of the two new versions will see not only a significant departure from previous Pixels but also Google's first attempt at its own silicon & Artificial Intelligence – a revolutionary outcome for Android users.
What has been confirmed is that the Pixel 6 and Pixel 6 Pro will be the flagship devices for the latest Android version – 12, which also has a major visual design change.
The event which is themed Pixel Fall Launch will not only focus on the introduction of Pixel 6 and Pixel 6 Pro as there is room for surprises, that is, the unveiling of sister gadgets or applications.
According to Google, the launch is scheduled to commence at 10 a.m. PT / 1 p.m. ET / 6 p.m. BST. This means that for West African Time, it will be watchable starting from 6 pm today, and can be viewed on several platforms using various live-stream options.
Apple Rolls Out New AirPods, MacBooks, Processor
By Adedapo Adesanya
At its virtual MacBook event on Monday, tech giant, Apple, launched the new generation AirPods which will support spatial audio, thanks to new sensors that support features like spatial audio.
The new Airpods sport a new design, closer to the AirPods Pro, but they lack the rubber in-ear tip. The case also charges magnetically using Apple's magnetic charger MagSafe.
Apple says the third-generation AirPods have more powerful bass than previous models and that the AirPods now have six hours of battery life for listening to audio.
The new AirPods cost $179 (N102,388) and will hit the shelves next week.
Apple launched its first AirPods in 2016 and turned the wireless earphone market on its head.
Apple is the largest AirPods brand as it holds 29 per cent of the market share in the third quarter of 2020, three times that of its closest competitor, Xiaomi.
Also at the event, the company announced new chips, M1 Pro and M1 Max, for new high-end MacBook Pro laptops.
The M1 Max is a more powerful version of the M1 and M1 Pro. It has 57 billion transistors, Apple said, and a 32-core graphics processor, saying that its graphics processor compares favourably to current laptop graphics processors, especially when using less power.
Apple said the new MacBook Pro laptops are completely reimagined as they will come with Apple's M1 Pro chip, a new processor Apple says has a 10-core processing unit that is 70 per cent faster than its current M1 chip.
The new models have an HDMI port to connect to displays and TVs, an SD card slot for photographers. It also uses a MagSafe magnetic connector, bringing back a beloved feature from older MacBooks.
Users can still charge using the USB-C ports, of which there are three, which support Thunderbolt connections.
It comes in 16-inch and 14-inch sizes with denser screens and ProMotion screens with a higher refresh rate, a feature that landed on the iPhone 13 this year. The displays are using MiniLED technology, the company said.
The new models do not have a Touch Bar touchscreen on the keyboard but have a fingerprint sensor on the power button.
The 14-inch MacBook Pro starts at $1,999 (N1.1 million). The 16-inch model starts at $2,499 (N1.4 million), representing a slight price increase from previous models.
Apple's $99 (N56,628) smart speaker, HomePod Mini, will also be available in a variety of new colours including orange, yellow, and blue. Previously, it was only available in white and dark grey.
** FX rates were calculated at N572 per Dollar, the black market rates.
ICT Reporters Begin Digital Skills Training in Lagos
By Ashemiriogwa Emmanuel
Journalists reporting information and communication technology (ICT) in Nigeria have commenced a 5-day digital skills training in Lagos to upgrade their knowledge of the field.
The seminar, which kicked off on Monday, October 18, is taking place at the Radisson Hotel in Ikeja, and it involves 50 ICT reporters under the aegis of the Nigeria Information Technology Reporters' Association (NITRA). The programme is being supported by the National Information Technology Agency (NITDA)
Chairman of the NITRA, Mr Chike Onwuegbuchi, commended the agency for the support, saying he expects participants to develop the digital skills that will improve their quality of news reportage.
"It wise to partner with an agency of the government on this project, and NITDA being an outstanding agency deemed it wise to work with us," he stated at the event today.
He urged members of NITRA to use the opportunity to learn, unlearn and relearn new skills, emphasising that, "The essence of this capacity training is for us to upskill."
"We are aware that some of us have attended training within and outside Nigeria, however the dynamics of this industry where technology continues to evolve demands that we continue to train and retrain ourselves.
"NITDA has been apt in its digital transformation strategy and from our observations; the processes are up to standards we see among private sector organizations," he further said.
On his part, the Director-General of NITDA, Mr Kashifu Inuwa Abdullahi, expressed optimism that the training will help ICT journalists in news gathering and fact-checking in this era of fake news.
The NITDA boss, represented by the Manager, Digital Architecture, Ms Chineyere Helen Nwanwko, noted that, "As most positions today require technological knowledge, organizations must provide training and education on ICT, or risk having a workforce being left behind."
"Employees with digital literacy, skills are more competent in their work as they easily identify important information, data, patterns, and use them efficiently. This is important because we are constantly being disrupted by new information.
"Digital literacy skills also allow the workforce to use technology to collaborate and connect with each other and thus strengthen teamwork. In the digital economy, the failure to upskill the workforce in digital technologies could lead to companies and workforce being quickly left behind," he added.
In his view, it is vital that businesses invest in nurturing a digitally literate workforce that is capable of adapting to evolving technologies. He also noted that the program corresponds with the National Digital Economy Policy and Strategy (NDEPS).
According to him, this is also in line with the agency's Digital Literacy and Skills and the Strategic Roadmap and Action Plan 2021 to 2024.
Latest News on Business Post