Kwik Delivery Unveils JJ Okocha, Fehinty as Ambassadors
By Adedapo Adesanya
French-Nigerian technology startup, Kwik Delivery, Tuesday unveiled two brand ambassadors, Nigerian football legend Jay Jay Okocha and power biker-lady Fehinty as it strives to further imprint its presence in the domestic market.
Speaking on his partnership with Kwik, Jay Jay Okocha said, "Since its launch in 2019 in Lagos, Kwik Delivery has become synonymous with swiftness, efficiency, passion, innovation and drive. Kwik Delivery is all about enabling Nigerians to succeed in their business endeavours and to win.
"All qualities and virtues in which my fans and I fully recognize and that I can proudly defend as Kwik's brand ambassador."
On her part, Fehinty said, "As a biker, I am constantly challenging myself to take be more creative and break new grounds, so I am proud to be associated with a company like Kwik Delivery which has consistently shown its commitment to innovation, service delivery and excellence through its many packages for Nigerian businesses."
Kwik Delivery is a fast-growing technology company enabling Nigerian businesses and merchants to sell online, deliver to their customers and get paid in a simple, fast and reliable manner through a smartphone app and counts close to a thousand delivery partners and over 70,000 Business2Business (B2B) customers.
The company currently covers Lagos and Abuja and offers its customers to book bikes, vans and trucks within metropolitan areas.
Speaking for the company, its Founder and Chief Executive Officer, Mr Romain Poirot-Lellig noted, "We are extremely proud to unveil these two brand ambassadors and we know that they will carry high Kwik Delivery's values of passion and breaking new grounds.
"This is a particularly happy day for us and we will soon make other announcements that will build on this momentum."
Bolt Strengthens Commitment to Safety With Bella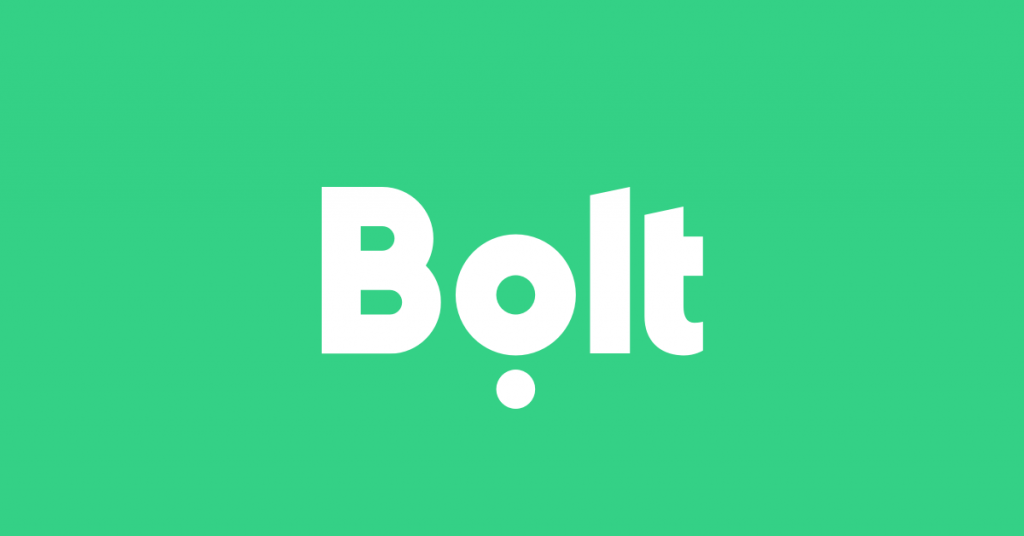 By Aduragbemi Omiyale
A new archetype character aimed to improve customer experience and demonstrate its commitment to the safety of drivers and passengers has been introduced by an e-hailing platform, Bolt.
The new persona called Bella is in fulfilment of the company's promise to ease mobility in Nigeria and provide a better experience and safer journeys for its growing community of friends.
Bella replaces the old character called Uche and it underscores the company's companionship and willingness to introduce new features which enhance convenience on Bolt.
This transition is coming after the platform recently launched a dedicated safety website (safety.bolt.eu/ng) to improve customer experience.
"Since our launch in Nigeria, Uche has built a community of friends with Bolt riders and drivers. We want to build on Uche's community and goodwill with a new persona who would remain committed to all our users.
"Therefore, we have introduced Bella and our dedicated safety website. We are excited about this new phase because it means a better experience and safer journeys for our growing community of friends," Bolt said in a statement.
Bolt said its safety features are consistently updated to ensure that all parties remain safe before, during, and after a trip.
Oyo to Register Commercial Motorcycle Riders, Capture Fingerprints, Others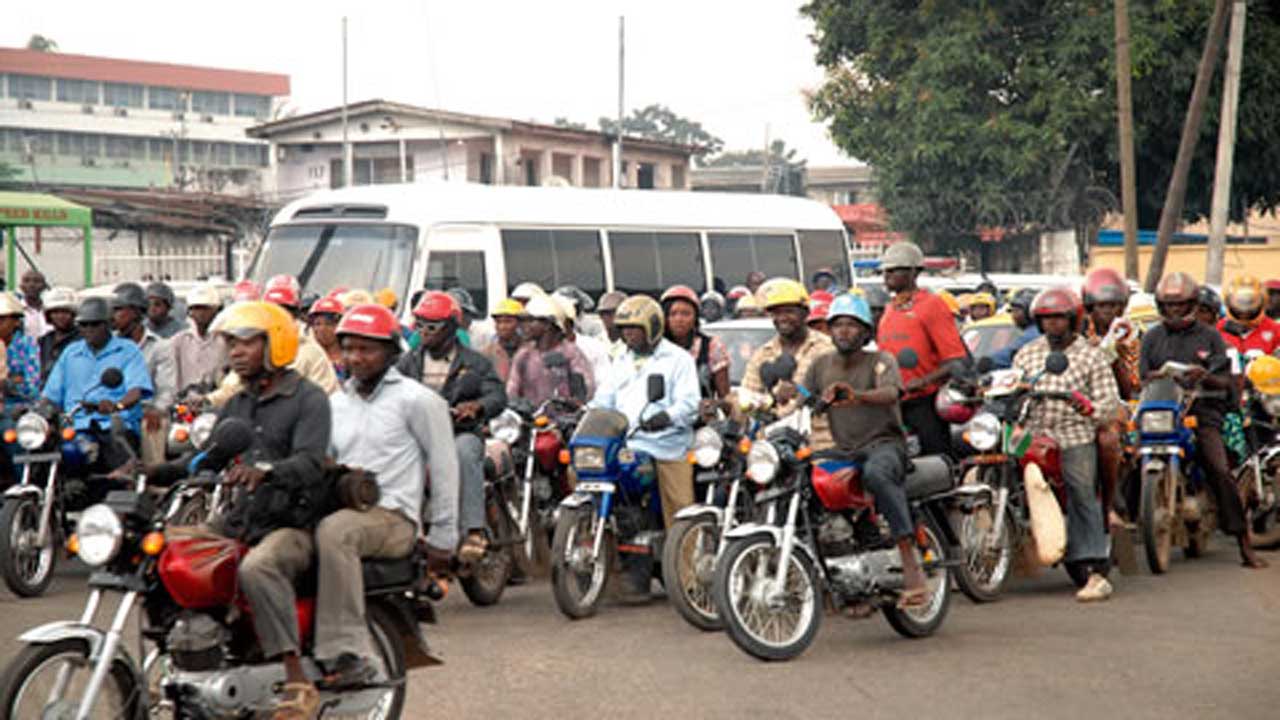 By Modupe Gbadeyanka
Very soon, commercial motorcycle riders in Oyo State will require identification numbers and registration jackets to ply their trades in the state.
This is part of efforts to curb every form of criminality and other social vices and regulate the activities of commercial motorcyclists to also prevent the breakdown of law and order.
Business Post gathered that the registration will require each commercial bike rider's name, address, fingerprint, passport-sized photograph, and a unique ID number.
At a stakeholders' meeting with over 100 commercial riders' association leaders in Ibadan on Thursday, the Commissioner for Budget and Economic Planning, Mr Musibau Babatunde, said the registration is part of the Oyo State government's drive to ensure the effectiveness of the ongoing state-wide residents' registration programme, saying the exercise will help in planning properly for the security architecture of the state, in the long-run.
"States across the south-west have been banning operations of commercial motorcyclists, but we know that will have its own socio-economic challenges. So rather than banning them, we felt it is pertinent to know the number of bike riders in the State and use that for our security architecture," he said.
The Commissioner added that there are multi-dimensional benefits accruable to the registration exercise, both for the motorcyclists and the state, in terms of security and economic planning.
Also, his counterpart in the Ministry of Information, Culture and Tourism, Mr Wasiu Olatubosun, explained that the registration will help regulate the influx of commercial motorcyclists into the state.
Mr Olatubosun emphasised that the registration will be free, adding that the proactive approach to regulating the activities of commercial motorcyclists by Governor Seyi Makinde-led administration will prevent the breakdown of law and order.
"We will set up a task force consisting of both the union and other relevant agencies that will make sure that unregistered riders don't operate within the state," he said.
On his part, the Special Assistant to the Governor on ICT and e-Governance, Mr Bayo Akande, said that the registration process was initiated by the state government to distinguish every rider operating in the state.
"Actually, registration exercises had commenced months back at every Local government and office of the Oyo State Road Transport Management Authority. All is now set to provide numbered jackets, in order to identify riders who are duly registered with the state," the Governor's aide said.
He said part of the dividends of the registration is the provision of health insurance and other palliatives for riders in the state.
Responding on behalf of the Okada riders, Mr Yusuf Muritala, commended Governor Makinde for not considering a ban on their activities, assuring that his colleagues are ready to cooperate with the state government to register.
He, therefore, expressed the readiness of the commercial motorcycle riders in Oyo State to abide by the rules and regulations established by the government to regulate the activities of their operations, pledging the support of all motorcyclist associations in the state to the government.
However, Mr Muritala appealed to the consultant in charge of the registration exercise to work with leaders in each zone to ensure an expansion of registration points for commercial motorcyclists.
Lagos to Crush 250 Commercial, Power Bikes
By Modupe Gbadeyanka
About 250 commercial and power bikes have been seized by the Lagos State Taskforce for various violations and would be crushed this weekend at the taskforce crushing site in Alausa, Ikeja.
This was disclosed by the chairman of the taskforce, Mr Shola Jejeloye, a Chief Superintendent of Police (CSP), during a visit to the headquarters of the agency in Bolade Oshodi.
Mr Jejeloye said despite the focus on commercial motorcycles, popularly known as 'Okada', the State Transport Sector reform laws prohibit motorbikes of any capacity from plying one-way.
According to him, power bikes and motorcycles with capacity above the required standard were confiscated for either driving against traffic (one-way), conveying passengers or plying BRT corridors across the State.
"Riding a power bike does not make you immune to traffic laws of the state, especially when it has to do with riding against traffic on one-way, which is highly dangerous to road users and even pedestrians.
"Any motorbike violating the State traffic laws will be met with the same level of punishment as the Okada riders," he stated.
The Chairman further disclosed that dispatch riders who have seized the opportunity of the absence of Okada on the highways to transport commuters on their bikes would also have their motorbikes impounded.
He urged all dispatch and delivery bike owners to warn their riders to desist from lifting passengers or risk forfeiting the bikes to the state government, stressing that anyone caught contravening the traffic laws of the State will not be spared.
The police officer used the occasion to reiterate the commitment of the taskforce to enforce the ban on the activities of commercial motorcycle operators in six local governments and nine local council development areas of the state by expanding its tentacles to power bikes and dispatch riders who violate the Traffic Law.
Latest News on Business Post