Kaspersky Alerts Users to Mobile Wallet Safety Issues
By Adedapo Adesanya
Cybersecurity giant, Kaspersky, has stressed the importance of keeping mobile wallet safe in Africa as the continent continues to expand with many analysts considering the region to be the epicentre of the global market.
With more than $1.9 billion processed daily and over one billion registered accounts globally, mobile money is a massive industry.
Kaspersky, citing PayPal's recent announcement that it will expand its Xoom money transfer service to more countries on the continent this year, makes it evident that there is still significant growth to come. But this also means that consumers must be aware of the security risks associated with mobile wallets and payments.
According to Kaspersky, as of 2019, there were 481 million registered mobile money accounts in Africa, making up 46 per cent of global accounts and with the COVID-19 pandemic resulting in lockdown conditions in many countries, more people have turned to mobile wallets instead of cash, as a safer option – from a hygiene perspective at least.
While cash has long been considered "king", mobile money and e-wallets have been growing exponentially in Africa over the past decade – and as the number of international and African players enter and expand into new markets across the continent.
These provide a more user-friendly alternative to processing micro-payments and reduce the amount of cash people need to carry with them. And the expectation is that the region would exceed half a billion accounts by the end of 2020.
Speaking on this, Mr Bethwel Opil, Enterprise Sales Manager at Kaspersky in Africa warned, "While there is ample benefit to be gained from mobile money, spam, phishing, social engineering, and fraud all form part of the cyberattack landscape when it comes to this innovation.
"Threat actors are constantly coming up with more innovative tactics to compromise people's wallets whether these pertain to traditional bank accounts or mobile wallets."
"It is, therefore, imperative that consumers remain vigilant and apply common sense to their transactions and engagements with mobile money services," he adds.
"Considering the significant growth and potential for mobile money and e-wallets, these payment platforms must maintain a high level of security and keep improving on it.
He noted that given the financial and reputational risk, no provider can afford to have its systems compromised.
"Security is only as strong as the weakest link in the chain d like all other digital solutions, this is often the end-user.
"Education is, therefore, the most critical component of mitigating the risk of social engineering compromises from people opening malicious links, sharing sensitive information, or falling foul of fraudulent schemes," states Mr Opil.
To keep the mobile wallet safe, Kaspersky recommends that users should "avoid clicking on malicious emails, attachments, or other messages."
"Users must lookout for red flags in communication from those purporting to be from service providers. For example, they need to be wary of grammatical mistakes, attempts to incite a sense of urgency or danger, e-mail addresses and links that differ from the official ones (even if just by one letter), and so on. Never trust messages unconditionally.
"It is imperative to check any potential issues through one's personal account on the Website or in the mobile money app. This is especially important when it comes to messages confirming the crediting of funds," it further recommended.
It also suggested that a user must also never use an unfamiliar delivery service especially when it comes to online purchases.
"Users must be careful of using alternative money transfer methods to the ones they are comfortable with. These are typically not covered by the protection programs of mobile money or money transfer applications.
"It goes without saying that users must never give out personal information beyond what is necessary for the transaction. This includes usernames and passwords.
"In many respects, it is still the 'Wild West' when it comes to mobile money and e-wallets. Even though the solutions are safely used by millions of people daily, hackers are always on the lookout for soft targets.
"Constant vigilance and education remain essential to safeguard against any potential compromises," the cybersecurity firm said.
Applications for Apple Entrepreneur Camp Open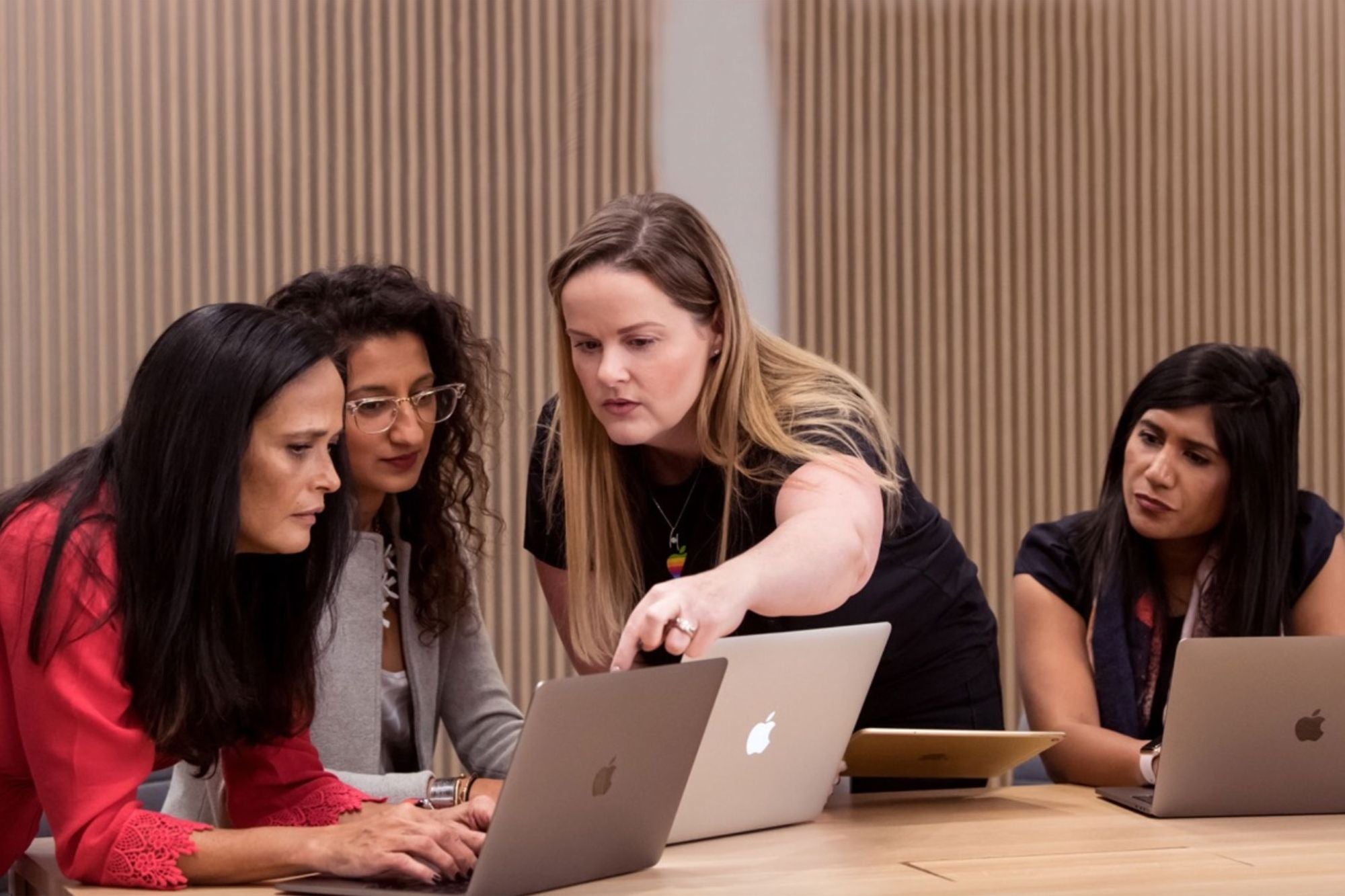 By Adedapo Adesanya
The applications for the next Apple Entrepreneur Camp for Female Founders and Developers have opened.
The Apple Entrepreneur Camp was established with the goal of supporting entrepreneurs who are underrepresented in technology as they build the next generation of cutting-edge apps, and to form a global network that encourages the pipeline and longevity of founders and developers of all backgrounds.
The heart of Apple Entrepreneur Camp is an intensive technology lab working one-on-one with Apple experts and engineers to significantly accelerate your app.
The event will see participants hear from Apple executives and leaders on a variety of topics such as the latest advances in machine learning and augmented reality.
Applicants will have the opportunity to connect as a cohort to discuss challenges specific to their community, and form relationships with their fellow attendees.
At the conclusion of the lab, they will have the opportunity to present their progress, get feedback, and chat with some of Apple's most senior leaders.
In addition, Apple Entrepreneur Camp consists of an immersive technology lab, as well as mentorship, education, and support.
Selected organisations receive the following free of charge: One-on-one code-level guidance from Apple engineers; Ongoing support from an Apple Developer representative for at least one year; One year of membership in the Apple Developer Program; and access to the Apple Entrepreneur Camp alumni network, a world-class group of inspiring and ambitious leaders.
Eligibility:
Applications are accepted from developers worldwide. To be eligible to apply:
The organisation must have:
A female founder, co-founder, or CEO;
A female developer proficient in Swift or Objective-C; and
A developed app or functional build that you can demo live.
The participants must be 18 years of age or older and proficient in English.
The female founder, co-founder, or CEO, the female developer, and additional developer or designer of any gender (if applicable) must be 18 years of age or older, proficient in English, and able to attend together for the entire duration of the program.
Benefits:
One-on-one code-level guidance from Apple experts and engineers; Ongoing support from an Apple Developer representative for at least one year;
One year of membership in the Apple Developer Program; and Access to the Apple Entrepreneur Camp alumni network, a world-class group of inspiring and ambitious leaders.
Review Criteria:
Applications will be reviewed based on:
Content of written responses to the questions in the application form; Commitment to development for Apple platforms using the latest Apple technologies; and whether the app is unique or innovative.
Application:
The application consists of four parts, which include uploads and prompts for written responses.
Organisation details. 
Tell us about your organization and provide contact information for up to three employees who would attend if your organization is selected.
Your app. 
Provide details about your app and development team. You may include a download or demo link, as well as up to three screenshots or wireframes that best illustrate the user experience.
The future. 
Describe what you plan to gain from participating in Apple Entrepreneur Camp, as well as your plans for the future.
Additional information.
Select the dates for which you'd like to apply and provide any additional comments.
Each application will be kept on file for one year.
How to Apply:
Click here to get started.
Application Deadline:
Apply by March 26, 2021.