Lenovo Further Gains Momentum in First Quarter FY 2017/18
By Modupe Gbadeyanka
Behind the strength of its 3-wave strategy, Lenovo's business transformation continued to gain traction during the first quarter, delivering solid profitability in its core PC and smart devices business, and revenue and profit improvements in targeted growth areas, including the data center and mobile businesses.
Fuelled by new investments in people and products, Lenovo's Data Center Group (DCG) introduced the most comprehensive product lineup in its history, with the new ThinkSystem and ThinkAgile portfolio, and continued to build out its end-to-end sales organization. Similarly, Lenovo's Mobile Business Group launched significant new products led by the Moto Z2 Force, available now on all major U.S. carriers, and ramped up its branding efforts worldwide.
"In the first quarter this fiscal year, we had stable performance as we executed our 3-wave strategy with commitment. We maintained our industry leading profitability in PC, built the foundation in mobile and data centre, and further invested in 'Device + Cloud' and 'Infrastructure + Cloud' powered by Artificial Intelligence," said Yang Yuanqing, Lenovo Chairman and CEO. "We have made solid progress on every front of our strategy. Particularly MBG continued to improve, and is on track to breakeven by second half of this fiscal year. DCG gained good momentum as well. As the two new growth engines gain speed, we believe the sustainable results will soon follow."
For its first fiscal quarter ended June 30, 2017, Lenovo's quarterly revenue was US$10 billion, flat year-over-year, but an increase quarter-to-quarter of 4.5 percent. First quarter pre-tax loss was US$69 million, with a net loss of US$72 million.
Operating profit was up US$110 million quarter-to-quarter. The Company's gross profit for the first fiscal quarter decreased 11 percent year-over-year to US$1.4 billion, yet remained flat quarter-to-quarter, with gross margin at 13.6 percent. Basic loss per share for the quarter was 0.66 US cents, or 5.15 HK cents.
Lenovo introduced its 3-wave strategy, namely balancing PCSD growth and profit, accelerating our DCG and MBG growth engines, and investing in non-hardware areas, to both meet today's market dynamics while positioning the Company for longer-term profitable growth. Lenovo is investing in core technology and next-generation platforms that will help customers move towards a smart internet era where all smart devices will be connected to the cloud and powered by Artificial Intelligence (AI).
While Lenovo is focused on new technologies with our 'Device + Cloud strategy', the Lenovo Capital and Investment Group (LCIG), the Company's provider of IoT solutions, reached a first quarter milestone of over three million users on its Global API platform.
In addition, as Lenovo continued to expand its ecosystem, LenovoID (a unique identification of directly reachable users across Lenovo devices) reached 225 million users in the first quarter. The progress Lenovo is making in its non-hardware businesses, such as software, services, and big data, is already gaining significant traction and winning new customers.
At its third annual Tech World event, held last month in Shanghai, Lenovo demonstrated several new consumer and commercial products, such as SmartVest wearable technology and daystAR glasses to help with industrial maintenance. Lenovo also announced a US$1.2 billion investment in AI research and development, and is pursuing smart solutions and partnerships in the manufacturing, healthcare and transportation sectors.
Business Group Overview
In our PC and Smart Devices (PCSD) business group, which includes PCs, tablets and smart devices, the average selling price of our PC + tablet products improved 7.8 percent year-over-year, meaning that customers were gravitating to Lenovo's more innovative, higher-end products. Despite industry-wide component shortages and subsequent cost-hike pressures, Lenovo maintained its industry-leading profitability.
PCSD revenue was US$7 billion, with flat growth year-over-year. However, quarter-to-quarter, PCSD revenue grew 4.8 percent. Pre-tax income was US$291 million and pre-tax income margin fell to 4.2 percent, mainly due to the industry-wide increased component costs.
Lenovo's PC business in the first quarter recorded share gains in Asia Pacific, Europe and Latin America, and worldwide shipped 12.4 million units. In China, where Lenovo still enjoys almost 36 percent market share, the Company appointed a strong new consumer-focused leader to run its PCSD business. In North America as well, where the PCSD business has been flat, new leadership is now in place to help boost sales.
Lenovo's Mobile Business Group (MBG), which includes Moto and Lenovo-branded smartphones, saw encouraging revenue growth outside of China to US$1.7 billion, 7.6 percent increase year-over-year. As an example of the Company's continuing momentum in this business, Lenovo achieved its publically-stated goal of selling three million Moto Z smartphones within the first 12 months.
For the second consecutive quarter MBG has continued to grow revenue and improve profitability, with revenue up two percent year-over-year to US$1.7 billion and a pre-tax income margin improvement of 2.2 pts. during the same period.
With 11 million smartphones shipped in the first quarter, Lenovo grew 12.3 percent year-over-year outside of China, driven by significant gains in both Western Europe and Latin America, up 137 percent and 56 percent respectively year-over-year.
Lenovo's Data Center Group (DCG), which includes servers, storage, software and services, continued to focus on the transformative actions that will help drive long-term DCG competitiveness, such as strengthening our sales teams, investing in the channel, revamping our product lines, building our brand strategy, and adding new partnerships.
These actions helped to stabilize the business outside of China in the first quarter with quarter-to-quarter revenue growth of 14 percent. Particularly encouraging was the year-over-year revenue growth in Western Europe and North America of 11 percent and eight percent respectively, including quarter-over-quarter revenue growth of 22 and 19 percent respectively. In both geographies, new leadership, a restructured sales organization, and new products are beginning to pay the expected dividends, and we expect that trend to accelerate into other geographies, including China, as we execute our DCG transformation worldwide.
Another positive sign in DCG was a pre-tax income margin improvement of 1.7 pts. quarter-to-quarter. In addition to these financial indicators, DCG set 42 world-record benchmarks on the new Intel platform, more than any of our competitors and Lenovo continued to be the world's fastest-growing super-computing provider, number 1 in China and under recent new leadership there, secured a major win with Peking University.
Data Protection Bureau Honours Nigeria ID4D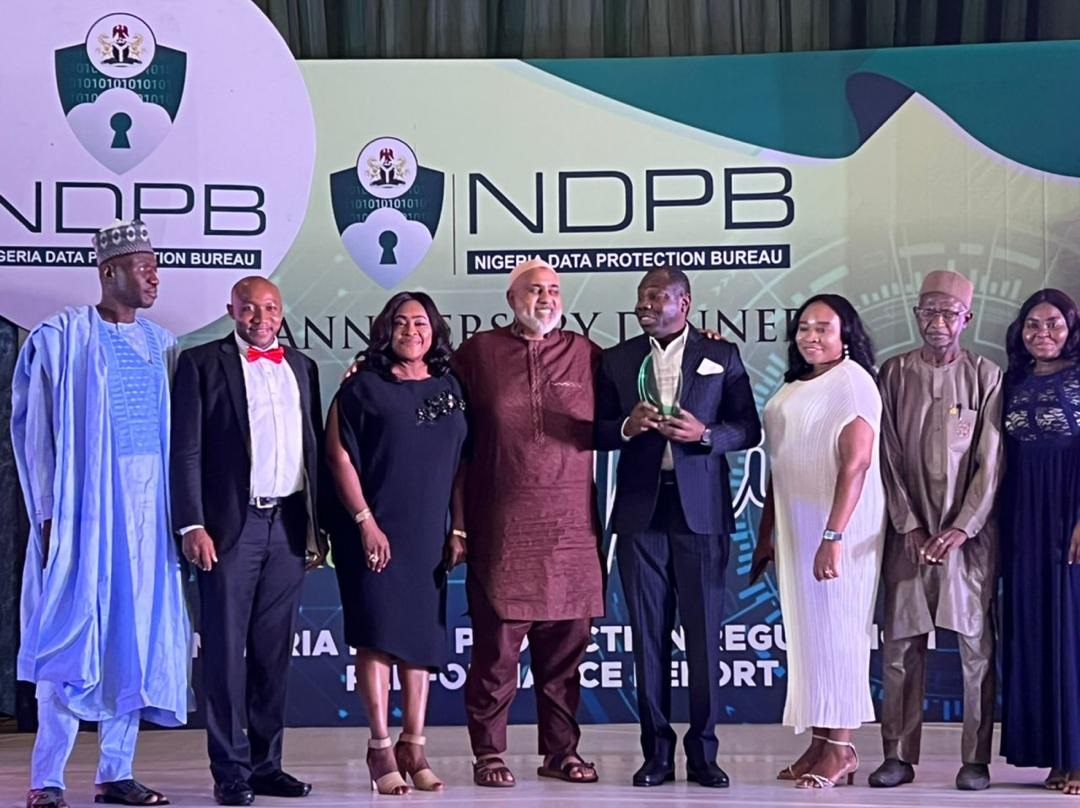 The Nigeria Data Protection Bureau (NDPB) has honoured the Nigeria Digital Identification for Development (ID4D) Project with an Institutional Pillar of Support Award in appreciation of the project's support to the Bureau.
According to a Press Release signed by the Nigeria Digital ID4D Communications Manager, Dr Walter Duru, the Award was received by the Nigeria ID4D Project Coordinator, Musa Odole Solomon, at the 2023 edition of the annual National Privacy Week Dinner/Award and First Year Anniversary of the Nigeria Data Protection Bureau, held at Transcorp Hilton, Abuja, at the weekend.
Presenting the Award, the National Commissioner and Chief Executive Officer of the Nigeria Data Protection Bureau, Dr Vincent Olatunji, commended the Nigeria Digital ID4D project for its support to the Bureau, reiterating commitment to continue to partner with the project.
Olatunji, who thanked the Honourable Minister of Communications and Digital Economy, Professor Isa Ali Pantami, for his leadership roles, described the Nigeria Digital ID4D as a Pillar of Support to the Bureau.
He reiterated the commitment of the NDPB to creating awareness of data protection and privacy in the country, urging stakeholders to continue to support the Bureau to achieve results.
"The journey of the NDPB started under the National Information Technology Development Agency (NITDA). NDPB is a year old. In the last one year, a lot has happened. We are grateful to the Honourable Minister of Communications and Digital Economy, who stood by us all the way. Awareness creation is very important to us. The task requires collective efforts. We are here today to thank you for your support, and we are looking forward to the future."
Receiving the Award, the Project Coordinator of the Nigeria Digital ID4D project, Musa Odole Solomon, described the NDPB as a "worthy partner", pledging the project's continued support to the Bureau.
"From the inception of the NDPB, we have been working with them. From day one, we knew they were worthy partners. The achievements recorded and the level of collaboration could not have been possible without the kind of leadership in place at the Bureau. We will continue to support the Bureau."
Delivering his keynote address, Nigeria's Minister for Communications and Digital Economy, Prof. Isa Ali Pantami, described data privacy and protection as critical to the nation, assuring that the data protection bill was set for transmission to the National Assembly for consideration.
It would be recalled that the Nigeria Data Protection Bureau had communicated its intention to honour the Nigeria ID4D project at the Bureau's one-year anniversary.
In a letter dated 26th January 2023, with the subject "Conferment of Institutional Pillar of Support Award", signed by the National Commissioner/CEO of the NDPB, Dr Vincent Olatunji, the Bureau expressed appreciation to the project for her invaluable support.
The letter reads in part: "I am pleased to convey the decision of the Bureau to confer on your highly esteemed institution the "Institutional Pillar of Support Award."
"This award is in recognition of your invaluable support towards the establishment and growth of the Nigeria Data Protection Bureau."
Google Search Trends Show Interests of Nigerians in Artificial Intelligence Grow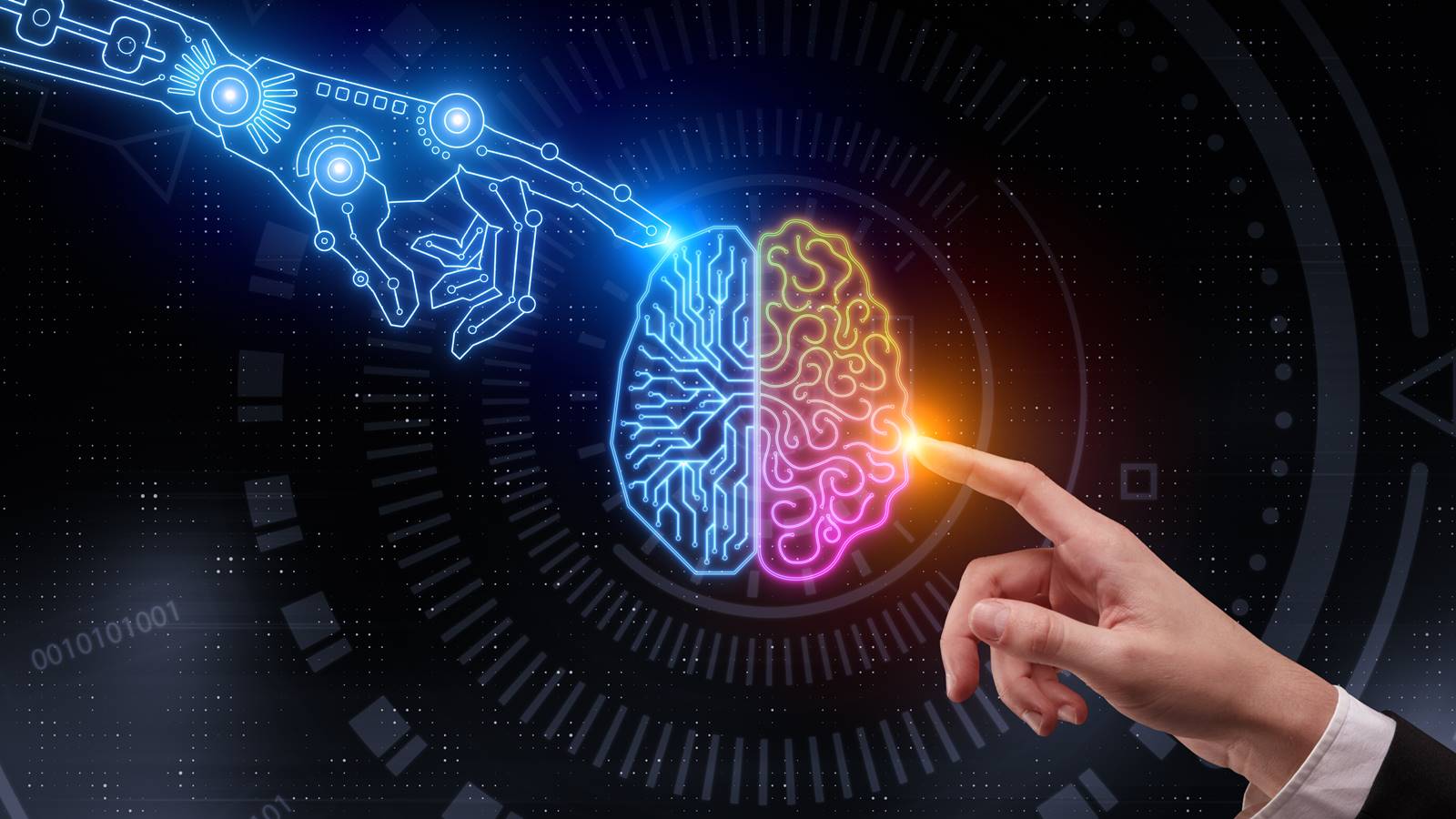 By Modupe Gbadeyanka
New search trends released by Google have revealed that Nigerians are more interested than ever in Artificial Intelligence (AI) as their interests grew by 100 per cent in 2022 from 2021.
According to Google search Trends, search interest in "artificial intelligence" reached a record high in 2022 in Nigeria and across the world, with top trending questions in Nigeria including "what is AI art", "what is deep learning in artificial intelligence", "how to become an AI engineer" and "when was artificial intelligence invented" – all of which have been searched 5,000 per cent more in 2022 than 2021.
Other searches included "what is artificial intelligence all about" (+370%), "is artificial intelligence a course" (+260%) and "what is artificial intelligence" (+130%).
Google, which views AI as a solution for addressing significant societal challenges like climate change, recently shared their approach to pursuing AI responsibly, which includes the need to prioritise building and testing for safety, and prioritising its purpose for the public good.
"It's great to see people in Nigeria showing more of an interest in the transformational technology that is AI. AI is already a key part of many of our lives – in fact, if you use Google tools regularly, you're probably using AI without even realising: it's what helps Maps give you the fastest or most fuel-efficient route or Search to find what you're looking for.
"We're continuing to pursue AI boldly and responsibly – creating tools that improve the lives of as many people as possible," the President of Google Europe, the Middle East and Africa, Matt Brittin, said.
The trends, released today, also show that people in Nigeria are increasingly interested in protecting their cybersecurity and online privacy.
In 2022, searches for "computer security" were the top form of security searched worldwide and in Nigeria, while "cybercrime" was searched at record levels globally. Nigerians frequently searched for cyber security – with "what is ethical hacking" increasing by over 5,000%, while searches for "what is cybersecurity" and "what is a virus in a computer" increased by 200% and 80%, respectively.
Google is using AI to address security challenges – including on Gmail, which automatically blocks more than 99.9% of malware, phishing and spam and protects more than 1.5 billion inboxes using AI.
With more people using the internet than ever before to manage every aspect of their daily lives, people in Nigeria are also interested in increasing their privacy online. Searches for "private browsing" surged in 2022, increasing by 70% – while Nigerians searched for "one-time passwords" more than any other country worldwide. Searches for "password manager"- a Google tool that makes it easy to use a strong, unique password for all of your online accounts – also reached a 10-year high in Nigeria.
People in Nigeria also turned to Google to help them better understand the economy, learn new skills and build their careers.
2022 was an uncertain year economically, reflected in the search trends.
Searches for inflation hit an all-time high worldwide and a 10-year high in Nigeria. Searches for "causes of cost-push inflation", "creeping inflation" and "what is a recession" increased by over 5,000%. People also took to Google to understand the causes of rising prices and how to reduce them – with searches for "how to save heat", "how to save water" and "how to save money" increasing by 370%, 80% and 22%, respectively.
People in Nigeria aren't just turning to Google to understand these issues – they're also looking for resources to navigate these challenges and build their careers. Searches for "how to learn coding" doubled, while searches for "how to learn video editing" (+450%), "how to learn web development" (+350%) and "how to learn photoshop" (+130%) also increased.
People also turned to Google to prepare for job interviews and find new opportunities: with search interest for the topic "job" increasing by 50%. Google itself continues to offer training and advice to those who need it most, having provided digital skills training to 22 million people across Europe, the Middle East and Africa since 2015 through their 'Grow with Google' programme.
People in Nigeria care about building a more sustainable future – and are using Google to understand how to do that.
The trends released today also show that people in Nigeria value environmentalism and sustainability. Across the world, searches for "climate change", "climate crisis" and "sustainability" reached record highs – while in Nigeria, searches for "eco anxiety", "greenwashing", and "veganism" are at an all-time high.
Nigerians are also increasingly searching for "green energy", "sustainable art" and "low emission vehicle" – all rising over 5,000% – as well as "renewable fuels" (+330%), "green growth" (+330%) and "solar fuel" (+240%).
Across the world, searches for environmental disasters were searched more than ever – including "drought", "flood" and "landslides", while in Nigeria "heat wave" has reached an all-time search high.
Google is no stranger to increased interest in sustainability – and, as well as working to achieve net zero emissions across all of its operations and value chain by 2030, is committed to enabling everyone to make more sustainable choices.
Over the last few years, Google has made changes to its core products, which reach billions of people each day, to help users make more sustainable choices.
Last year, Google released eco-friendly routing in Europe, which uses artificial intelligence to help show Google Maps users the most fuel and eco-efficient route, as well as the fastest.
The tool is already estimated to have saved more than half a million metric tons of carbon emissions – equivalent to taking 100,000 fuel-based cars off the road. Google also made changes to its Hotel, Flight and Shopping tools to help users see which options are most sustainable.
Starlink is Now Available in Nigeria—SpaceX Confirms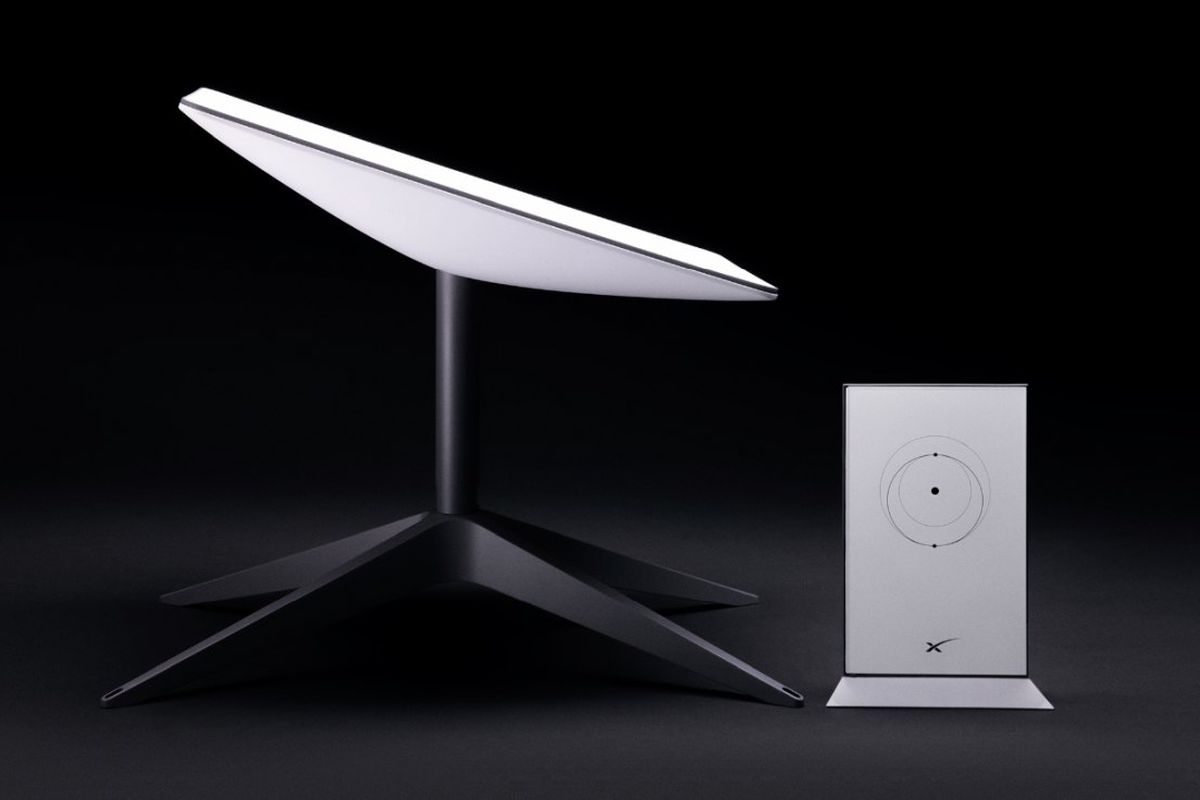 By Modupe Gbadeyanka
Nigerians and tech startup owners can now heave a sigh of relief as Starlink is now available in Nigeria, according to SpaceX.
The internet service provider is owned by a billionaire businessman and owner of Twitter, Mr Elon Musk.
The federal government held meetings with the management of the company to introduce its services in Nigeria. The network was earlier expected to commence its operations in the country last month.
However, after the wait, SpaceX has confirmed the availability of the Starlink network in the country and would be expected to take a huge chunk of the broadband market with competitors like MTN, Glo, Airtel, 9mobile, Smile, Spectranet, and Swift.
Nigeria is the first African country to receive Starlink service.
"Starlink is now available in Nigeria, the first African country to receive the service," a message posted on the Twitter handle of SpaceX on Monday night stated.
Starlink, according to its profile on Wikipedia, is a satellite internet constellation operated by SpaceX, providing satellite Internet access coverage to 47 countries. It also aims for global mobile phone service after 2023.
With Starlink, users can engage in activities that historically have not been possible with satellite internet, as its high-speed, low-latency service is made possible via the world's largest constellation of highly advanced satellites operating in a low orbit around the Earth.
Latest News on Business Post