8 Simple Ways To Protect Your Online Privacy
By Adeniyi Ogunfowoke
With almost everyone relying on the internet to perform tasks, there is barely anything like privacy. All your personal information are readily available to everyone by simply googling your name.
However, you can control the information others have access to online thereby guaranteeing your online privacy by taking certain steps. Jumia Travel, the leading online travel agency shares some of the steps you should take.
Password all your devices
Protect all your devices with passwords and that includes your computers, tablets, smartphones and anything other gadgets with your personal data on them. If it is unsecured by a password, your lost or stolen gadget will become a source of personal information for whoever has it and this can lead to identity theft.
Use two-factor authentication
The two-factor authentication is becoming very popular today. Activating this feature will not give you or any other person immediate access to your accounts. Instead, when you login, you will need to enter a special code that the website texts to your phone. No code, no access.
Do not share too much information on your social media profile
The more information you share online, the easier it's going to be for someone to get their hands on it. One of such ways to get this information is via social media. So, check your social media profiles and remove information such as date of birth, phone numbers and email addresses. Anyone who wants to contact you should send a Direct Message.
Enable private browsing
If you don't want anyone with physical access to your computer to see your online activities, you should enable private browsing which is a setting available in all major web browser. Enabling it will automatically delete cookies, browsing history and temporary Internet files after you close the window.
Set up a Google alert for your name
This is one of the easiest ways to keep track of everything someone may be saying about you on the website. With the activation of Google alert, you will be alerted immediately if someone illegally accesses your information.
Pay for transactions with cash
If you do not want to give out your card information online, you should use the cash on delivery option to pay for online transactions. You know some of these websites can sometimes be unreliable.
Keep your computer virus free
If your computer is infected by a virus or malware, hackers will not only have access to your information to steal your identity, but they may lock up your files and ask for a ransome to get them back. You will have to pay if the files are important to you.
Do not rely on search engines
If you don't like the idea of your search history being used to do business, you can switch your search engines. This is because many of us rely heavily on Google Chrome. So, make it a rule of thumb to switch your search engine.
Adeniyi Ogunfowoke is a PR Associate at Jumia Travel
Nigeria Needs Cutting-Edge AI Applications—Osinbajo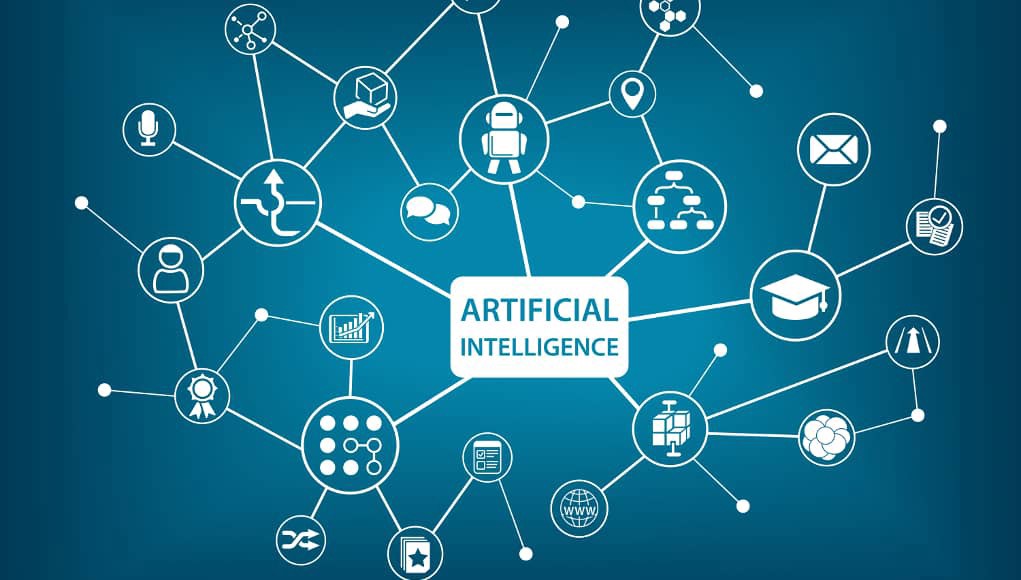 By Adedapo Adesanya
Nigeria needs to invent and produce cutting-edge Artificial Intelligence (AI) applications for education, business, medicine and security.
This was the view of Nigeria's Vice President, Mr Yemi Osinbajo, at the founding class (2021) of the Nigerian University of Technology and Management (NUTM), Lagos.
Mr Osinbajo, while giving a keynote address at the event, also called for an effective collaboration between public and private sectors to build world-class institutions focused on innovation in science, technology and management sciences that would help proffer solutions to the country's challenges.
NUTM is a top-notch school of innovation and technology focused on nurturing leaders in Nigeria and Africa, promoted by Mr Okey Enelamah, immediate past Industry, Trade and Investment Minister.
"The most significant problems of this generation, especially in Africa, will require innovation in science, technology and the management sciences, especially entrepreneurship and innovative leadership if we are to stand a chance of resolving them," the VP was quoted as saying in a statement released by his media aide, Mr Olaolu Akanda.
The Vice President said that the graduands of the NUTM programme had what was required to be among those who would in the future, provide solutions to national and global challenges in different sectors.
"I think sitting before us today, the graduands of the NUTM Scholars Programme, we might just be beholding the men and women with the answers to some of the world's most significant challenges.
"And there are many challenges indeed. We need to invent and produce cutting-edge AI applications for education, business, medicine and security.
"We need to design the educational innovation required to train millions of children in or out of classrooms all across the country and on our continent, and provide the techniques for delivering opportunities in technology on the scale," he said.
Mr Osinbajo said that in Agriculture, Nigeria needed to invent advanced devices, precision agriculture methodologies, and robotic systems
He said such inventions would guarantee the huge yields per acreage or volumes in dairy and livestock to meet the food security needs of a country headed for the third position in global population size in a few short years.
"And we are waiting for the breakthrough in the treatment of peculiar African health challenges such as sickle cell disease, fibroids and cancers.
"There is so much to do. But we know that ground-breaking innovation in technology or commerce will always be the product of the work of well-trained people.
"Which is why the NUTM Scholars Programme was designed to offer cutting-edge knowledge in Technology, Entrepreneurship and Design; Management; Perspectives in breakthrough Leadership ideas, Critical thinking and Writing."
According to him, the goal of the university is to train and equip highly sophisticated crack technology, innovation and management experts.
"The students are the first cut of that dream team. And, we are holding our breath waiting for you to step into your destined roles.
"First, every major innovative breakthrough in science, technology or the social sciences was the product of patient collaborative work, sometimes across nations.
"There is no innovation yet around the hard and, sometimes, long task of creating rare value," he said.
According to him, the second reason why most people will never attain significance is that they are only interested in themselves and their personal successes.
"But to earn significance, one must do something much bigger than oneself, a big idea, a massive game-changer should always be your target.
"Third is developing a mindset that you are as good as anyone who has ever developed a game-changing idea.
"Problem-solving innovators are, after all, men and women not spirits. And this is important because the way not to achieve is to have a mind that is incapable of seeing huge things," he said.
While commending the founders, management and academics of the NUTM for the great work, Osinbajo told the graduands that those who built Dubai were men and women, not spirits.
In his welcome remarks, Mr Enelamah, who is also the Chairman of the Governing Board of the University, thanked the vice president for attending the event.
He added that NUTM was a pioneering higher education institution that had been established to nurture leaders and innovators to create an impact in Africa and other parts of the world.
Flutterwave Partners Currencycloud for US, Europe Expansion
By Adedapo Adesanya
Flutterwave has partnered with Currencycloud to stimulate its expansion in Europe and the United States as it hopes to gain wider traction.
The company plans to launch in Europe and the US, strengthening its services to customers, making it possible for them to send and receive money from any part of the world with its distinct virtual accounts, quickly and efficiently.
As a result, users will now be provided with more service options globally as they will be able to receive payments not just using debit cards, but via other new channels, and will ensure total transparency to foreign exchange charges for international payments, giving customers access to multi-currency wallets.
The current development shows the company's interest in scaling beyond its existing reach globally, not just in a particular region as it journeys to reach every nook and cranny of the world.
According to the founder and Chief Executive Officer of Flutterwave, Mr Olugbenga Agboola, "This partnership marks our ongoing commitment to creating a payments infrastructure that links the world to Africa."
"Our shared value of simplifying payments, coupled with the speed with which we could launch in a new market leveraging Currencycloud APIs were just a few reasons why we partnered with them.
"Through our partnership, we are excited to offer new and existing customers more payment options to grow their business, access new markets and build their customer base," he further said.
In addition, Mr David Heitzmann, vice president of Sales and general manager of North America at Currencycloud said that the company's goal is to reimagine the way money flows around the world.
"The partnership with Flutterwave is a great example of this, and we are thrilled to be able to support Flutterwave in their mission," he pointed out.
Right away, the incorporation of Currencycloud's API into Flutterwave's technology has been done. Existing and new customers can start leveraging the innovation.
Flutterwave was recently listed as one of the 100 Most Influential Companies in Time's recently published magazine.
Social Engineering: The Mindset of a Cyber Criminal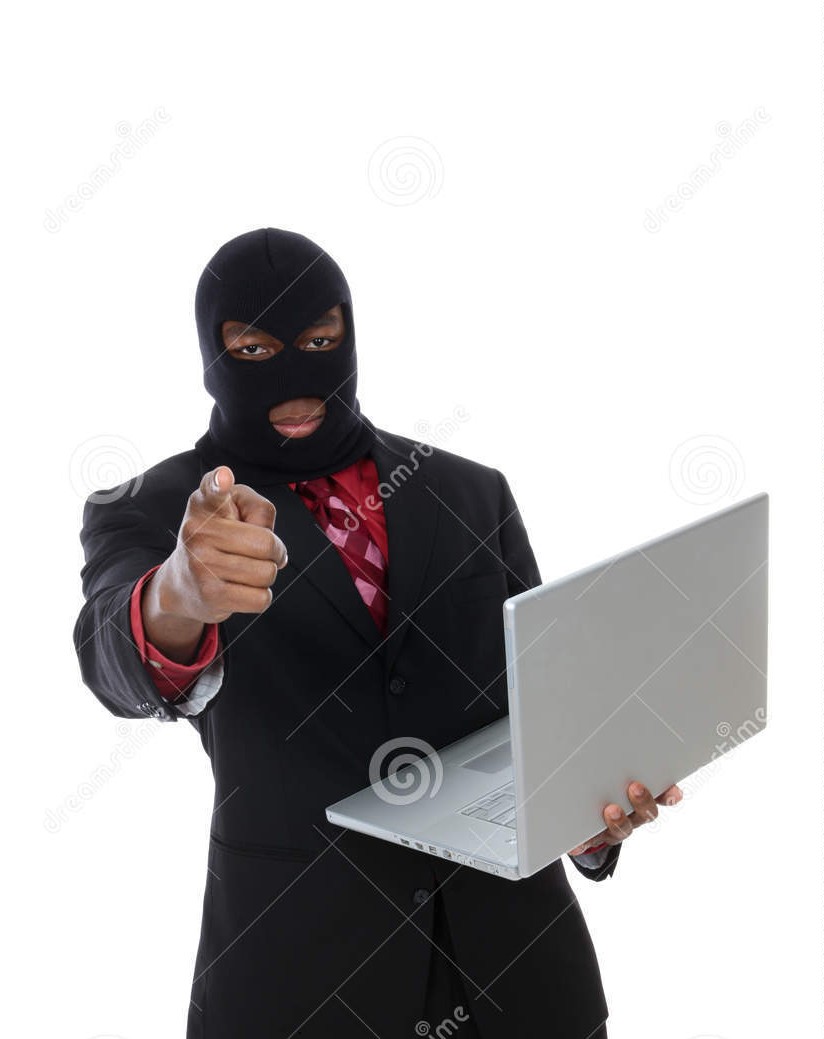 By Rotimi Onadipe
Who is a cyber criminal?
A cyber criminal is an individual that commits crime with the use of a computer as a tool or as a target. Cyber criminals operate in many ways but the most common way cyber criminals operate in today's digital age is through social engineering.
Social engineering is a strategy used by cyber criminals to manipulate or trick people into revealing their personal or sensitive information. In most cases, it involves interesting and convincing stories from cyber criminals to lure unsuspecting individuals, companies or organisations into falling victim.  Common social engineering attacks include:
Sending of fake distress messages to unsuspecting victims.
Sending an email with a link that will redirect an unsuspecting victim to a fake website.
Sending a message to an individual that he has won a lottery involving a huge amount of money and asking him to provide his bank account details or other personal information.
Sending attachments or apps containing malware to unsuspecting victims.
Pretending as a bank, internet service provider, business partner or social media platform administrator and asking of password, PIN or other personal information from an unsuspecting victim.
The internet can be a very good tool for learning, creativity, sharing useful information and connecting with people but despite its great benefits, it is also used by cyber criminals to commit crimes.
In today's technology age, cyber criminals can be very smart when it comes to online fraud. They will use all kinds of tricks to target their victims around the world.
As internet usage increases on daily basis so do the amount of sensitive and personal information which are made available on social media. The cyber criminals are aware of this and they always want to take advantage of it.
However, we must be informed that we all have personal or sensitive information that is worth something to cyber criminals which they can sell out to other criminals or unsuspecting victims. This is why it is very important for us as individuals or organisations to understand the mindset of a cyber criminal.
The mindset of a cyber criminal:
He thinks faster than his victims.
He is always searching for people's personal and sensitive information and he is ready to get it at all costs.
His main motive is to obtain money or personal information from his victims.
He is always learning and thinking of new strategies to defraud his victims.
He wants to make friends with as many people as possible to increase his chances of getting more victims.
He doesn't give up on his victims no matter how pathetic the victim's situation is.
He wants to use his cyber security knowledge to defraud anyone that comes in contact with him at any time.
He believes in using different identities to convince his victims.
He spends a lot of time studying the mindset of his victims.
He has a special interest in defrauding aged people and young children because they are the most vulnerable to cybercrime in today's digital age.
Conclusively, we must be informed that our greatest weapon and best defence against cyber criminals is to educate ourselves about their strategies so that we can understand their mindset.
Rotimi Onadipe can be reached via +234-8169121819 or onatechconsult@gmail.com  
Latest News on Business Post