The Ultimate Online Privacy Guide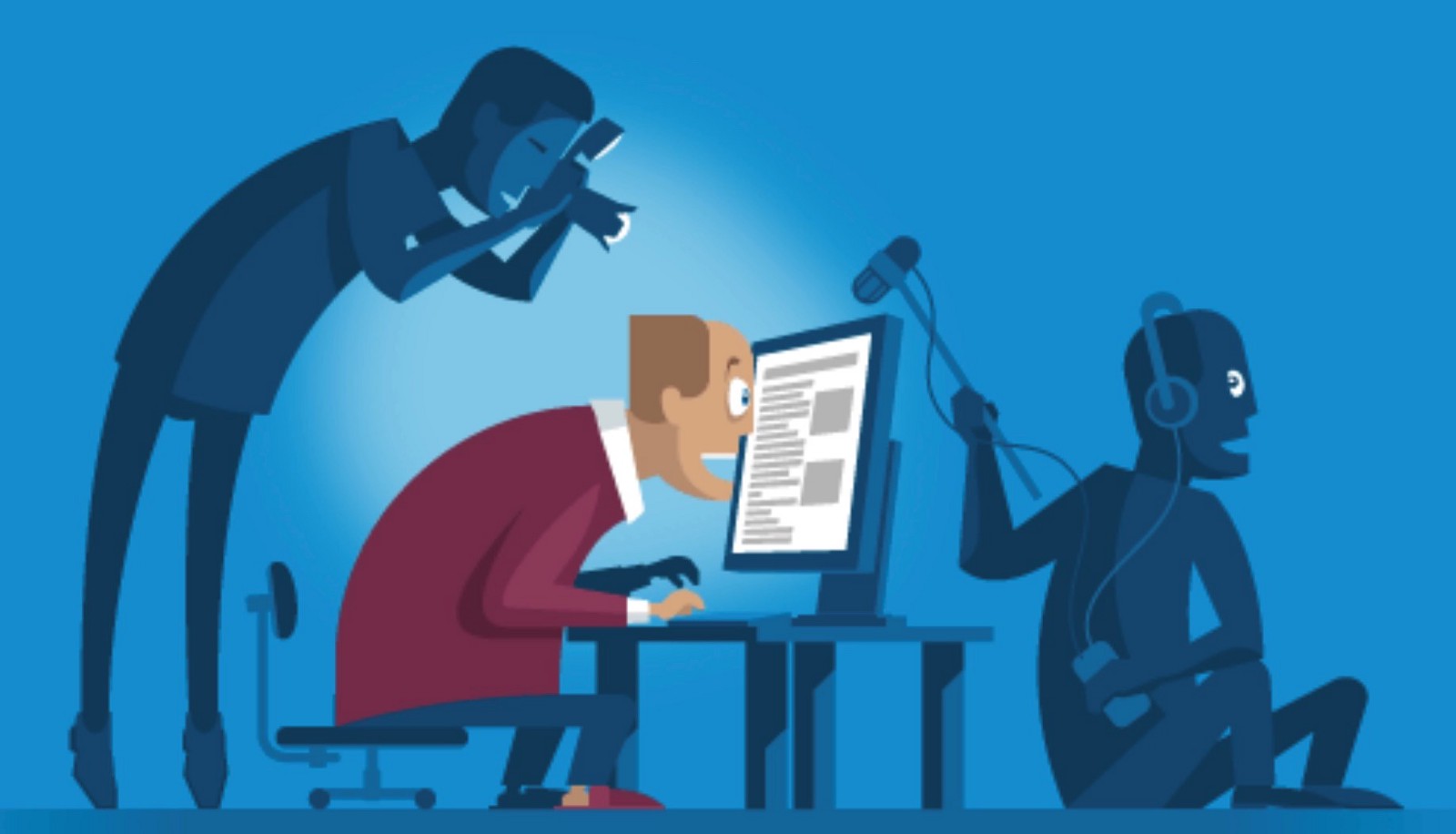 By Douglas Crawford
Introduction
Edward Snowden's NSA spying revelations highlighted just how much we have sacrificed to the gods of technology and convenience something we used to take for granted, and once considered a basic human right – our privacy.
It is just not just the NSA. Governments the world over are racing to introduce legislation that allows to them to monitor and store every email, phone call and Instant Message, every web page visited, webinar software and every VoIP conversation made by every single one of their citizens.
The press has bandied parallels with George Orwell's dystopian world ruled by an all-seeing Big Brother about a great deal. They are depressingly accurate.
Encryption provides a highly effective way to protect your internet behavior, communications, and data. The main problem with using encryption is that its use flags you up to organizations such as the NSA for closer scrutiny.
Details of the NSA's data collection rules are here. What it boils down to is that the NSA examines data from US citizens, then discards it if it's found to be uninteresting. Encrypted data, on the other hand, is stored indefinitely until the NSA can decrypt it.
The NSA can keep all data relating to non-US citizens indefinitely, but practicality suggests that encrypted data gets special attention.
If a lot more people start to use encryption, then encrypted data will stand out less, and surveillance organizations' job of invading everyone's privacy will be much harder. Remember – anonymity is not a crime!
How Secure is Encryption?
Following revelations about the scale of the NSA's deliberate assault on global encryption standards, confidence in encryption has taken a big dent. So let's examine the current state of play…
Encryption Key Length
Key length is the crudest way of determining how long a cipher will take to break. It is the raw number of ones and zeros used in a cipher. Similarly, the crudest form of attack on a cipher is known as a brute force attack (or exhaustive key search). This involves trying every possible combination to find the correct one.
If anyone is capable of breaking modern encryption ciphers it is the NSA, but to do so is a considerable challenge. For a brute force attack:
A 128-bit key cipher has 3.4 x10(38) possible keys. Going through each of them would thousands of operations or more to break.
In 2011 the fastest supercomputer in the word (the Fujitsu K computer located in Kobe, Japan) was capable of an Rmax peak speed of 10.51 petaflops. Based on this figure, it would take Fujitsu K 1.02 x 10(18) (around 1 billion) years to crack a 128-bit AES key by force.
In 2016 the most powerful supercomputer in the world is the NUDT Tianhe-2 in Guangzhou, China. Almost 3 times as fast as the Fujitsu K, at 33.86 petaflops, it would "only" take it around a third of a billion years to crack a 128-bit AES key. That's still a long time, and is the figure for breaking just one key.
A 256-bit key would require 2(128) times more computational power to break than a 128-bit one.
The number of years required to brute force a 256-bit cipher is 3.31 x 10(56) – which is about 20000….0000 (total 46 zeros) times the age of Universe (13.5 billion or 1.35 x 10(10) years!
128-bit Encryption
Until the Edward Snowden revelations, people assumed that 128-bit encryption was in practice uncrackable through brute force. They believed it would be so for around another 100 years (taking Moore's Law into account).
In theory, this still holds true. However, the scale of resources that the NSA seems willing to throw at cracking encryption has shaken many experts' faith in these predictions. Consequently, system administrators the world over are scrambling to upgrade cipher key lengths.
If and when quantum computing becomes available, all bets will be off. Quantum computers will be exponentially more powerful than any existing computer, and will make all current encryption ciphers and suites redundant overnight.
In theory, the development of quantum encryption will counter this problem. However, access to quantum computers will initially be the preserve of the most powerful and wealthy governments and corporations only. It is not in the interests of such organizations to democratize encryption.
For the time being, however, strong encryption is your friend.
Note that the US government uses 256-bit encryption to protect 'sensitive' data and 128-bit for 'routine' encryption needs.
However, the cipher it uses is AES. As I discuss below, this is not without problems.
Ciphers
Encryption key length refers to the amount of raw numbers involved. Ciphers are the mathematics used to perform the encryption. It is weaknesses in these algorithms, rather than in the key length, that often leads to encryption breaking.
By far the most common ciphers that you will likely encounter are those OpenVPN uses: Blowfish and AES. In addition to this, RSA is used to encrypt and decrypt a cipher's keys. SHA-1 or SHA-2 are used as hash functions to authenticate the data.
AES is generally considered the most secure cipher for VPN use (and in general). Its adoption by the US government has increased its perceived reliability, and consequently its popularity. However, there is reason to believe this trust may be misplaced.
NIST
The United States National Institute of Standards and Technology (NIST) developed and/or certified AES, RSA, SHA-1 and SHA-2. NIST works closely with the NSA in the development of its ciphers.
Given the NSA's systematic efforts to weaken or build backdoors into international encryption standards, there is every reason to question the integrity of NIST algorithms.
NIST has been quick to deny any wrongdoing ("NIST would not deliberately weaken a cryptographic standard"). It has also has invited public participation in a number of upcoming proposed encryption-related standards in a move designed to bolster public confidence.
The New York Times, however, has accused the NSA of introducing undetectable backdoors, or subverting the public development process to weaken the algorithms, thus circumventing NIST-approved encryption standards.
News that a NIST-certified cryptographic standard – the Dual Elliptic Curve algorithm (Dual_EC_DRGB) had been deliberately weakened not just once, but twice, by the NSA destroyed pretty much any existing trust.
That there might be a deliberate backdoor in Dual_EC_DRGB had already been noticed before. In 2006 researchers at the Eindhoven University of Technology in the Netherlands noted that an attack against it was easy enough to launch on 'an ordinary PC.'  Microsoft engineers also flagged up a suspected backdoor in the algorithm.
Despite these concerns, where NIST leads, industry follows. Microsoft, Cisco, Symantec and RSA all include the algorithm in their products' cryptographic libraries. This is in large partbecause compliance with NIST standards is a prerequisite to obtaining US government contracts.
NIST-certified cryptographic standards are pretty much ubiquitous worldwide throughout all areas of industry and business that rely on privacy (including the VPN industry). This is all rather chilling.
Perhaps because so much relies on these standards, cryptography experts have been unwilling to face up to the problem.
Perfect Forward Secrecy

One of the revelations in the information provided by Edward Snowden is that "another program, code-named Cheesy Name, was aimed at singling out SSL/TLS encryption keys, known as 'certificates,' that might be vulnerable to being cracked by GCHQ supercomputers."
That these certificates can be "singled out" strongly suggests that 1024-bit RSA encryption (commonly used to protect the certificate keys) is weaker than previously thought. The NSA and GCHQ could therefore decrypt it much more quickly than expected.
In addition to this, the SHA-1 algorithm widely used to authenticate SSL/TLS connections is fundamentally broken. In both cases, the industry is scrambling fix the weaknesses as fast as it can. It is doing this by moving onto RSA-2048+, Diffie-Hellman, or  Elliptic Curve Diffie-Hellman (ECDH) key exchanges and SHA-2+ hash authentication.
What these issues (and the 2014 Heartbleed Bug fiasco) clearly highlight is the importance of using perfect forward secrecy (PFS) for all SSL/TLS connections.
This is a system whereby a new and unique (with no additional keys derived from it) private encryption key is generated for each session. For this reason, it is also known as an ephemeral key exchange.
Using PFS, if one SSL key is compromised, this does not matter very much because new keys are generated for each connection. They are also often refreshed during connections. To meaningfully access communications these new keys would also need to be compromised. This makes the task so arduous as to be effectively impossible.
Unfortunately, it is common practice (because it's easy) for companies to use just one private encryption key. If this key is compromised, then the attacker can access all communications encrypted with it.
OpenVPN and PFS
The most widely used VPN protocol is OpenVPN. It is considered very secure. One of the reasons for this is because it allows the use of ephemeral keys.
Sadly this is not implemented by many VPN providers. Without perfect forward secrecy, OpenVPN connections are not considered secure.
It is also worth mentioning here that the HMAC SHA-1 hashes routinely used to authenticate OpenVPN connections are not a weakness. This is because HMAC SHA-1 is much less vulnerable to collision attacks than standard SHA-1 hashes. Mathematical proof of this is available in this paper.
The Takeaway – So, is Encryption Secure?
To underestimate the NSA's ambition or ability to compromise all encryption is a mistake. However, encryption remains the best defense we have against it (and others like it).
To the best of anyone's knowledge, strong ciphers such as AES (despite misgivings about its NIST certification) and OpenVPN (with perfect forward secrecy) remain secure.
As Bruce Schneier, encryption specialist, fellow at Harvard's Berkman Center for Internet and Society, and privacy advocate famously stated,
"Trust the math. Encryption is your friend. Use it well, and do your best to ensure that nothing can compromise it. That's how you can remain secure even in the face of the NSA."
Remember too that the NSA is not the only potential adversary. However, most criminals and even governments have nowhere near the NSA's ability to circumvent encryption.
The Importance of End-to-end Encryption
End-to-end (e2e) encryption means that you encrypt data on your own device. Only you hold the encryption keys (unless you share them). Without these keys, an adversary will find it extremely difficult to decrypt your data.
Many services and products do not use e2e encryption. Instead they encrypt your data and hold the keys for you. This can be very convenient, as it allows for easy recovery of lost passwords, syncing across devices, and so forth. It does mean, however, that these third parties could be compelled to hand over your encryption keys.
A case in point is Microsoft. It encrypts all emails and files held in OneDrive (formerly SkyDrive), but it also holds the encryption keys. In 2013 it used these to unlock the emails and files of its 250 million worldwide users for inspection by the NSA.
Strongly avoid services that encrypt your data on their servers, rather than you encrypting your own data on your own machine.
HTTPS
Although strong encryption has recently become trendy, websites have been using strong end-to-end encryption for the last 20 years. After all, if websites were not secure, then online shopping or banking wouldn't be possible.
The encryption protocol used for this is HTTPS, which stands for HTTP Secure (or HTTP over SSL/TLS). It is used for websites that need to secure users' communications and is the backbone of internet security.
When you visit a non-secure HTTP website, data is transferred unencrypted. This means anyone watching can see everything you do while visiting that site. This includes your transaction details when making payments. It is even possible to alter the data transferred between you and the web server.
With HTTPS, a cryptographic key exchange occurs when you first connect to the website. All subsequent actions on the website are encrypted, and thus hidden from prying eyes. Anyone watching can see that you have visited a certain website, but cannot see which individual pages you read, or any data transferred.
For example, the BestVPN.com website is secured using HTTPS. Unless you are using a VPN while reading this web page, your ISP can see that you have visited www.bestvpn.com, but cannot see that you are reading this particular article. HTTPS uses end-to-end encryption.
It is easy to tell if you visit a website secured by HTTPS – just look for a locked padlock icon to the left of the main URL/search bar.
There are issues relating to HTTPS, but in general it is secure. If it wasn't, none of the billions of financial transactions and transfers of personal data that happen every day on the internet would be possible. The internet itself (and possibly the world economy!) would collapse overnight.
For a detailed discussion on HTTPS, please see here.
Metadata
An important limitation to encryption is that it does not necessarily protect users from the collection of metadata.
Even if the contents of emails, voice conversations, or web browsing sessions cannot be readily listened in on, knowing when, where, from whom, to whom, and how regularly such communication takes place can tell an adversary a great deal. This is a powerful tool in the wrong hands.
For example, even if you use a securely encrypted messaging service such as WhatsApp, Facebook will still be able to tell who you are messaging, how often you message, how long you usually chat for, and more. With such information, it would be easy to discover that you were having an affair, for example.
Although the NSA does target individual communications, its primary concern is the collection of metadata. As NSA General Counsel Stewart Baker has openly acknowledged,
"Metadata absolutely tells you everything about somebody's life. If you have enough metadata, you don't really need content."
Technologies such as VPNs and Tor can make the collection of metadata very difficult. For example, an ISP cannot collect metadata relating to the browsing history of customers who use a VPN to hide their online activities.
Note, though, that many VPN providers themselves log some metadata. This should be a consideration when choosing a service to protect your privacy.
Please also note that mobile apps typically bypass any VPN that is running on your device, and connect directly to their publishers' servers. Using a VPN, for example, will not prevent WhatsApp sending metadata to Facebook.
Identify Your Threat Model
When considering how to protect your privacy and stay secure on the internet, carefully consider who or what worries you most. Defending yourself against everything is almost impossible. And any attempt to do so will likely seriously degrade the usability (and your enjoyment) of the internet.
Identifying to yourself that being caught downloading an illicit copy of Game of Thrones is a bigger worry than being targeted by a crack NSA TAO teamfor personalized surveillance is a good start. It will leave you less stressed, with a more useable internet and with more effective defenses against the threats that really matter to you.
Of course, if your name is Edward Snowden, then TAO teams will be part of your threat model…
I will discuss steps you should take to help identify your threat model in an upcoming article on BestVPN.com. In the meantime, this article does a good job of introducing the basics.
Use FOSS Software
The terrifying scale of the NSA's attack on public cryptography, and its deliberate weakening of common international encryption standards, has demonstrated that no proprietary software can be trusted. Even software specifically designed with security in mind.
The NSA has co-opted or coerced hundreds of technology companies into building backdoors into their programs, or otherwise weakening security in order to allow it access. US and UK companies are particularly suspect, although the reports make it clear that companies across the world have acceded to NSA demands.
The problem with proprietary software is that the NSA can fairly easily approach and convince the sole developers and owners to play ball. In addition to this, their source code is kept secret. This makes it easy to add to or modify the code in dodgy ways without anyone noticing.
The best answer to this problem is to use free open source software (FOSS). Often jointly developed by disparate and otherwise unconnected individuals, the source code is available to everyone to examine and peer-review. This minimizes the chances that someone has tampered with it.
Ideally, this code should also be compatible with other implementations, in orderto minimize the possibility of a backdoor being built in.
It is, of course, possible that NSA agents have infiltrated open source development groups and introduced malicious code without anyone's knowledge. In addition, the sheer amount of code that many projects involve means that it is often impossible to fully peer-review all of it.
Despite these potential pitfalls, FOSS remains the most reliable and least likely to be tampered with software available. If you truly care about privacy you should try to use it exclusively (up to and including using FOSS operating systems such as Linux).
Steps You Can Take to Improve Your Privacy
With the proviso that nothing is perfect, and if "they" really want to get you "they" probably can, there are steps you can take to improve your privacy.
Pay for Stuff Anonymously
One step to improving your privacy is to pay for things anonymously. When it comes to physical goods delivered to an actual address, this isn't going to happen. Online services are a different kettle of fish, however.
It is increasingly common to find services that accept payment through Bitcoin and the like. A few, such as VPN service Mullvad, will even accept cash sent anonymously by post.
Bitcoin
Bitcoin is a decentralized and open source virtual currency that operates using peer-to-peer technology (much as BitTorrent and Skype do). The concept is particularly revolutionary and exciting because it does not require a middleman to work (for example a state-controlled bank).
Whether or not Bitcoins represent a good investment opportunity remains hotly debated, and is not within the remit of this guide. It is also completely outside of my area of expertise!
Source: Bestvpn.com
Nigerian Developer to Launch New First-person Shooter Game
By Aduragbemi Omiyale
A Nigerian developer, Mr Okolie Uchechukwu, will launch a new first-person shooter game, NCHE: The Escape, on Monday, March 14, 2022.
A statement from Mr Uchechukwu disclosed that the mobile game, a product of an inquisitive mind, entails the player using the resources available to make his way through lasers and zombies in the quest for survival.
According to him, a test was carried out last year and based upon the feedback, he and a co-developer, Cleec Designs, an indie studio based in Nigeria, improved the skill balance, gameplay experience for both android and IOS devices, and boosted the overall graphics and UI design.
He stated that the online showcase uploaded via his official YouTube channel has gathered interest from fans of the genre across the world.
When officially unveiled in less than two months' time, game lovers would be able to download and play NCHE: The Escape for free by both iOS and Android users.
Mr Uchechukwu further explained that NCHE: The Escape thrusts players into a mysterious mental facility where escape is seemingly impossible.
"You'll have to keep your wits about you as you try to find a means to escape. As the perfect icing to the cake, the facility is overrun by bloodthirsty zombies, so making it out of the place alive is indeed a challenge.
"Players will go through a series of eerie levels each time, encountering zombies, picking up defence supplies, and avoiding the lasers. NCHE: The Escape places players in a strange mental facility where the existence of life is unthinkable.
"So, making your way through the facility overrun by violent zombies will be a challenging task. Players can pick up guns and ammo on their way as they move ahead in levels, in search of their way to escape.
"The hitch here is that players have to be critical when using their weapons as ammo is limited. They will come across moving lasers and zombies that can be shot down any moment but sometimes simply dodging them would be a better alternative for players to make it through the advancing intense levels.
"The difficulty level increases with every progress as players will find it more and more challenging to withstand the approaching obstacles," he added.
Nigeria to Launch Another Satellite in Space Soon—FG
By Adedapo Adesanya
The federal government has disclosed that it plans to launch another satellite through the Nigerian Communications Satellite (NigComSat) before the end of the year.
This was disclosed by the Minister of Communications and Digital Economy, Mr Isa Pantami, during a tour of facilities at the agency's base in Abuja.
He said: "That approval of federal government which I have secured has been forwarded to NigComSat. Now, it is on the table of NigComSat to answer that question. I want to make sure that as I said that 2022 is NigComSat year along with NIPOST. I want to make sure that all work in progress must be completed by 2022.
"As I said earlier, 2022 has been dedicated to NigComSat and NIPOST, and I want to do the best I can to improve what we have achieved in the previous years.
"I recently approved two subsidiaries of NigComSat and I am here to supervise what they have been doing, and I discovered some areas where we need to work to improve their performance significantly."
He also stated that for the agency not to be considered for privatisation again, it must provide quality service and generate good revenue for the federal government.
He added: "Before I was made the Director-General, National Information Technology Development Agency (NITDA), there was the Oronsaye report which recommended for the scrapping of NITDA. But when I was able to turn things around from a generation of N7 billion to N19 billion in a year, no one talks about scrapping NITDA again.
"So, if you are able to turn things around, render quality service and generate income, no one will talk of privatising your company again."
On her part, the Director-General, NigComSat, Mrs Abimbola Alike, appreciated the Minister for his immense support.
Mrs Alike stated: "We all know what our budget used to be N200 million-N300m, for a company that needs capital after overhead.
"He stood for us and said there must be something good in NigComSat because he is a man who believes that we can actually turn around NigComSat."
She assured Mr Pantami of the agency's readiness to deliver quality service and generate revenue to justify his efforts at revitalising the agency.
According to her, this year, Nigerians would see new significant changes that will make them know that NigComSat is a new company that can compete with its global counterparts.
Balthazar Secures $3m to Achieve NFT Gaming Platform Growth
By Aduragbemi Omiyale
The sum of $3 million has been raised by an NTF gaming platform, Balthazar, through the sale of tokens, with Animoca Brands emerging as the lead purchaser.
Other token purchasers were Finder Group (through Hive Empire Capital, which is led by Fred Schebesta), Zip co-founder Larry Diamond, Digital Asset Capital Management (DACM), Fantom, ZED Run, Darling Ventures, Pluto Digital, San Francisco-based VC Side Door Ventures, Algorand, and Three Arrows Capital's TPS Capital.
With the new development, Animoca Brands, a global leader in gamification and blockchain with a large portfolio of over 150 investments in NFT-related companies and decentralised projects, will provide advisory services to Balthazar, which aims to be the leading NFT gaming platform in the metaverse.
Balthazar, which commenced operations in 2021, wants to be the largest decentralised autonomous organisation (DAO) in the play-to-earn space.
The company is a community-focused platform, removing the barrier to entry for gamers to access play-to-earn games through its scholarship program with no upfront costs.
Balthazar is more than a guild, with plans to develop its tech platform, its rent-to-earn lending model, and to scale up its community.
Prior to the token sale, Balthazar deployed 1,100 scholars into several NFT games including Axie Infinity, Splinterlands and Thetan Arena, with a further 30,000 people on its waitlist, and a community of more than 70,000 people in its Discord channel.
"We are so thrilled to be backed by Animoca Brands and all of our supporters in helping to shape the metaverse and to continue assisting and expanding our community.
"This support means we can fulfil our vision of empowering the biggest community of gamers to create a self-sustaining, wealth-building ecosystem.
"We are developing the most incredible platform that will bring together gamers, crypto holders and individuals through our own NFT games, valuable tokenomic strategies and gaming partnerships.
"I'm excited about the future of the play-to-earn space, in particular how it's spreading earning opportunities to those who need it most, as well as providing a new use-case for cryptocurrency," the CEO of Balthazar, John Stefanidis, stated.
Also commenting, the Executive Chairman and co-founder of Animoca Brands, Yat Siu, stated that, "Balthazar has a thriving and fast-growing community, offering opportunities for all people to be involved in the NFT gaming space, including gamers, game companies, and crypto holders.
"With its dynamic leadership, we believe that Balthazar will be able to tap growth for NFT-based gaming in new markets, and we are excited to be part of its journey."
Balthazar has opened a private token sale round, with plans to sell $8 million of tokens at a token cap valuation of $150 million by February 2022.
Latest News on Business Post