Top Cybersecurity Projects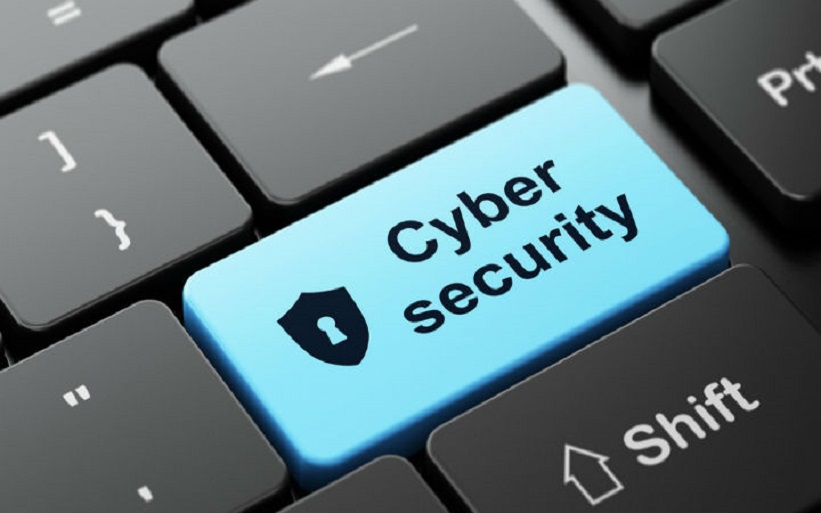 Introduction
Cybersecurity projects are a great way to learn more about the field and build your portfolio. They can also be fun, challenging, and rewarding—especially when you get to see what you made in action! In this article, we'll go over some of our favorite cybersecurity projects that will help you start your journey into the industry.
The ethical hacker course from Knowledgehut will help you learn about the latest commercial-grade hacking tools, techniques, and methodologies. Pursue the course to develop cutting-edge skills and explore proven techniques and best practices to begin your career in ethical hacking.
Important Cybersecurity Projects
Some of the important cybersecurity projects are discussed below:
NetSecFocus
NetSecFocus is a community-driven cybersecurity project created as a collection of tools and resources for network security professionals. It uses open-source software where possible, with licensed content available under various licenses. The project is open to contributions from anyone interested in improving the platform by adding new features or reporting bugs.
As a GitHub repository, NetSecFocus provides source code that can be used to build your copy of the site (or just browse it online). The website is hosted using GitHub Pages to promote collaboration by making it easy for any contributor to update content on their computer before pushing changes back into central repositories shared with other contributors.
Kali Linux
Linux distribution Kali Linux was designed to be used for digital forensics and penetration testing, and it is derived from Debian. In addition to Kali Linux, Offensive Security Ltd. also develops commercial counterparts such as BlackArch and BackBox to address security concerns. It is based on Debian's testing branch, yet at the time of writing, it was updated every three months.
The development team aims to not only provide new features but also fix bugs that they're aware of or reported through bug trackers in each update release. Kali recently changed its name from BackTrack; both names are being used interchangeably within this article because they essentially refer to the same thing: an OS distribution with lots of hacking tools preinstalled (for example, Metasploit).
Capsule8
Capsule8 is a cloud-based security platform that provides visibility into and protection against threats in the data center. The platform enables you to protect containers, applications, and infrastructure with automatic threat detection, vulnerability scanning, and continuous monitoring of your entire containerized environment. Capsule8 can also monitor your existing Kubernetes clusters, providing security for both new and existing deployments.
Capsule8 provides a single pane of glass for security across your entire infrastructure. Capsule8's container-native platform enables you to automatically detect and respond to threats in real time, including vulnerabilities, malware, and data breaches. You can also use Capsule8 to continuously monitor your environment for signs of compromise and remediate issues before they become serious problems.
Metasploit Framework
The Metasploit Framework is a tool that helps you find and exploit security vulnerabilities in networks. It is a framework that security professionals, penetration testers, and hackers can use. HD Moore created the Metasploit Framework in 2003 to help automate tasks for network administrators and security consultants, but it has since been expanded to include a huge community that contributes code and new modules all the time.
The Metasploit Framework allows you to write your scripts, called modules. These can be used to perform a wide range of tasks, from scanning for vulnerabilities in a network to exploiting those vulnerabilities and gaining access. The software also comes with a database of pre-written tools that can be used right away.
SUBgraph OS
SUBgraph OS is a Linux-based operating system designed to be resistant to cyberattacks. It was developed by a team of security researchers, who are also the founders of SUBnet Labs, which developed SUBgraph OS as part of their research into information security. The developers describe SUBgraph as "a privacy-focused operating system" protected by "hosted virtualization" and an "isolated hypervisor."
It means that while it's based on the Linux kernel like other operating systems (such as Ubuntu), it doesn't share any code with those other systems. It uses virtualization to create an isolated container where dangerous processes cannot access your data on the hard drive.
Google Grr
Google Grr is a collection of tools that help you detect and respond to advanced threats. The project was released in May 2018 by Google and MITRE with the intent to make the GRR tool available for Linux users.
The open-source GRR project (Github Repo) was created by Maxime Villard and inspired by an idea proposed by John Ellis during a talk at Defcon 2017 titled "Mountain Peak Performance: Achieving Enterprise Security at Scale."
GRR is an open-source project that aims to provide a secure and reliable environment for anyone who uses Linux in their daily work. GRR is intended to be a complete solution that provides a secure and reliable environment while still being easy to use.
OpenCanary
OpenCanary is a free, open-source application security testing platform. It integrates with the Kubernetes API and the Prometheus monitoring system. OpenCanary can test applications for common vulnerabilities and misconfigurations by generating alerts if it detects something unusual happening in your application. In addition to its native runtime environment, OpenCanary supports other environments such as Slack, GCP Cloud Pub/Sub, AWS Lambda & Zappa.
The ethical hacker course will help you master the five steps of ethical hacking, including reconnaissance, gaining access, enumeration, maintaining access, and covering your tracks.
Cybersecurity projects to learn
NetSecFocus: A security training platform that teaches cybersecurity basics, so you can dive deeper into specific areas of interest.
Kali Linux: A Linux distribution used for penetration testing and security auditing because it contains hundreds of tools specifically designed for hacking, cracking, and information security research.
Capsule8: An agentless network security platform that provides real-time visibility into threats across applications and infrastructure devices to enable an adaptive response to attacks.
Metasploit Framework: An open-source framework used by many hackers for penetration testing purposes or simply checking whether their system has any vulnerabilities before being exploited by malicious actors online (or even by themselves).
SUBgraph OS: A secure operating system designed from the ground up using various open-source tools focused on privacy protection, including support for hardware-based memory encryption (Intel SGX).
Conclusion
There are many cybersecurity projects that can be carried out by a team of professionals. In conclusion, many different types of cybersecurity projects can be undertaken in your organization to ensure safety from cyberattacks and other threats. The best part about these solutions is that they can be implemented without any hassles or complications at all. Opt for the ethical hacker course offered by Knowledgehut and learn ethical hacking from scratch with the comprehensive course material to become a skilled ethical hacker.
FAQs
Q1. What are current trending topics in cybersecurity?
Ans. Photos, financial transactions, emails, and texts have more potential for posing a threat to individuals than they have ever been before. Viruses or malware installed on smartphones may be one of the trends that capture the attention of cybersecurity experts in 2023.
Q2. Which country is best in cybersecurity?
Ans. Three countries have the greatest capability when it comes to cyber surveillance: China, the United States, and Russia.
Q3. What are the most common cyber-attacks in 2022?
Ans. According to an analysis of attack vectors, credential theft remains the most common attack vector, followed by phishing, misconfigured clouds, and third-party vulnerabilities. When considering how long it takes to detect and contain each type of compromise, it becomes clear how important it is to prevent these attacks.
Q4. What is the largest hack in history?
Ans. In terms of cost and destructiveness, it is considered the biggest hack in history. This attack was apparently carried out by an Iranian attack group known as the cutting sword of justice. Iranian hackers retaliated against Stuxnet with the release of Shamoon. Saudi Aramco was impacted for months by the malware, which destroyed more than 35,000 computers.
Starlink is Now Available in Nigeria—SpaceX Confirms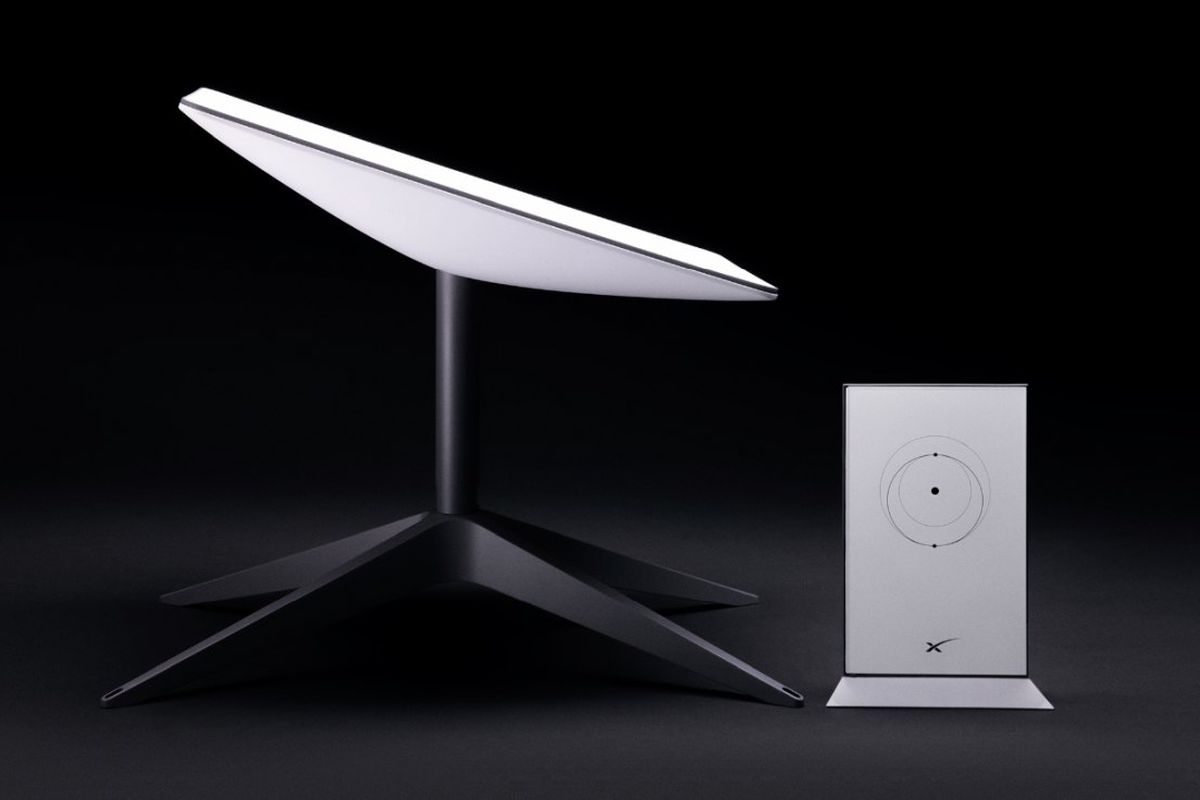 By Modupe Gbadeyanka
Nigerians and tech startup owners can now heave a sigh of relief as Starlink is now available in Nigeria, according to SpaceX.
The internet service provider is owned by a billionaire businessman and owner of Twitter, Mr Elon Musk.
The federal government held meetings with the management of the company to introduce its services in Nigeria. The network was earlier expected to commence its operations in the country last month.
However, after the wait, SpaceX has confirmed the availability of the Starlink network in the country and would be expected to take a huge chunk of the broadband market with competitors like MTN, Glo, Airtel, 9mobile, Smile, Spectranet, and Swift.
Nigeria is the first African country to receive Starlink service.
"Starlink is now available in Nigeria, the first African country to receive the service," a message posted on the Twitter handle of SpaceX on Monday night stated.
Starlink, according to its profile on Wikipedia, is a satellite internet constellation operated by SpaceX, providing satellite Internet access coverage to 47 countries. It also aims for global mobile phone service after 2023.
With Starlink, users can engage in activities that historically have not been possible with satellite internet, as its high-speed, low-latency service is made possible via the world's largest constellation of highly advanced satellites operating in a low orbit around the Earth.
CBN Gives Interswitch Payments Service Holding Company License
By Aduragbemi Omiyale
A Payments Service Holding Company (PSHC) license has been granted to Interswitch Group by the Central Bank of Nigeria (CBN).
This followed an earlier announcement by the CBN regarding new licensing categories for participants in the Nigerian payments system.
The integrated payments solution provider is among the first to receive this authorisation from the country's apex bank.
According to the regulator, the PSHC regulation requires companies with existing or prospective operations across multiple license categories to set up a PSHC. The activities of each of the PSHC subsidiaries operating within those respective licensing regimes are clearly delineated for clearer accountability, effective risk management and the enablement of better regulatory oversight by the CBN.
A statement from Interswitch, a leading financial technology in Africa, outlines that Interswitch's Group Holding Company retains ownership of the PSHC in Nigeria as well as its other subsidiaries outside of Africa.
The issuance of the PSHC licence coincides with Interswitch's 20th-anniversary commemoration, which has seen the company cement its position as a pioneering and integral enabler that has actively supported the growth and development of fintech and payments progressively across Africa over the last 20 years.
It also serves to reinforce Interswitch's progressive outlook as a frontier-driving company which keeps pushing boundaries to facilitate the creation of new ecosystems that help businesses and individuals scale and thrive, in line with its purpose of inspiring Africa to greatness through innovation, value-creation and excellence.
"Twenty years ago, we placed a bet on the latent potential we saw in the introduction of e-payment channels at the time, particularly ATMs for the delivery of cash just-in-time, and today, we are gratified to see how far the financial technology and payment systems in Nigeria have grown.
"On the back of our receipt of this additional license, we remain strongly committed to a close partnership with the Central Bank of Nigeria to facilitate the delivery of the Payments Vision (2025) and, of course, the National Financial Inclusion Strategy," the founder and Group CEO of Interswitch, Mr Mitchell Elegbe, remarked.
He further reiterates Interswitch's resolute focus on its over-arching mission to continue championing technology solutions that connect and empower individuals, businesses, and communities across the continent.
Mafab Rolls Out 5G Services in Nigeria
By Aduragbemi Omiyale
Another player has joined the 5G network space in Nigeria, and it is Mafab Communications Limited, which won the licence with MTN Nigeria Plc in December 2021.
After it obtained the licence from the Nigerian Communications Commission (NCC) for $273.6 million, it delayed its rollout, while its competitor, MTN, started in August in a few cities.
Business Post reports that Mafab on Tuesday held a ceremony at the International Conference Centre (ICC), Abuja, to commence operations in the country, promising to deepen broadband penetration.
"We are fully committed to bringing the benefits of 5G services to Nigerians and deploying a network that will drive economic development with increased broadband capabilities nationwide.
"I have no doubt that the service will help deliver improvements in the fields of education, business, smart cities and entertainment," the Chairman of Mafab, Mr Mushabu Bashir, said.
It was gathered that Mafab would largely use existing infrastructure from IHS towers and, if need be, ATC Nigeria Wireless Infrastructure Solutions as well for its operations.
Recall that last month, the NCC again auctioned the 3.5GHz spectrum, which was won by Airtel Nigeria, which intends to launch its operations very soon.
It is not certain how much the Mafab 5G network services would cost. When MTN rolled out its 5G services last year, it sold the device for N50,000 and asked interested customers to pre-order the 5G router.
Latest News on Business Post