Truecaller Verified Business Customers Cross 500
By Modupe Gbadeyanka
The number of Truecaller verified business customers has crossed 500 from more than 25 countries, including Nigeria, Kenya and South Africa, who have adopted the solution to add value to their existing businesses.
The Truecaller for business offerings has helped business owners to verify their accounts with the platform, increasing consumer safety by preventing fraud and scam calls. This includes various types of businesses, across large public listed companies, digital natives, startups, e-commerce, education, healthcare, banking and financial services (BFSI) and more verticals.
With frauds and scams using spoofed identities on the rise across the world, there was a dire need to bring in more trust in communications. This is exactly why Verified Caller ID was introduced at the beginning of this year.
After repeated user requests, Truecaller has announced another interesting feature to the Verified Business Caller ID solution: Call Reason. Call Reason enables Truecaller Verified Business customers to let their end customers know why they are calling them.
It helps in adding context to business calls and improves customer confidence by communicating the reason for the call, even before the call is answered.
Truecaller has observed strong momentum from Banking and Financial Services to Edtech, to Digital Startups, and more.
Nigeria, Kenya and South Africa are focused on emerging markets for the brand and are expected to scale further. Truecaller aims to accelerate its efforts to work closely with the enterprises to build communication efficiency with trust and safety.
Commenting on the success, Priyam Bose Global Head, GTM, Truecaller for Business, said: "Our 500+ verified business solutions customers, spread across key markets globally, are on a journey with us to make business communication more trusted, safer, and efficient.
"Marquee brands/enterprises across traditional and digital-first businesses are leveraging it to safeguard their brand reputation and bring efficiency to their day-to-day business communication with customers.
"Our latest offering, Call Reason, is a great value add to the otherwise context-less calls that were an increasing problem for consumers and businesses alike. Call Reason enables businesses to let their customers know precisely why they are calling them and augment customer confidence by communicating even before the call is answered."
An official spokesperson for Swiggy, a prominent food delivery service in India and one of Truecaller's early clients, had this to say: "Truecaller Verified Business Caller ID helps us reach out successfully to our customers and also helps us optimize our delivery attempts.
"This has helped us deliver on time. We are also one of the early access users of the Call Reason top-up feature of this solution and it has assisted in adding more context to our delivery calls and improving customer confidence by communicating even before our call is picked up."
The Truecaller for business helps businesses in bringing more trust and efficiency in their communication with the users, while the Green Caller ID, Green Verified Badge, accurate name and logo and the new Purple Caller ID is for identifying priority calls. And now additionally, businesses can enable Call Reason too.
This feature will be available by default to close to 280 million Truecaller users globally – on both Android as well as iOS devices.
FG Inaugurates Governing Boards to Fast Track Development
By Sodeinde Temidayo David
In a bid to fast track the development of the country as well as overcome science, technology and innovation (STI) challenges, the federal government has inaugurated governing boards and councils of agencies or institutes under the Ministry of Science, Technology and Innovation.
Recall that recently, President Muhammadu Buhari approved the change of name of the Ministry of Science and Technology to STI in a bid to focus on ensuring the provision of STI-based solutions to overcome societal challenges.
On Thursday in Abuja, the Minister of STI, Mr Ogbonnaya Onu, during the inauguration, noted that in spite of the present challenges, his team was determined to break grounds by building a world-class ministry that would be the best in Africa and comparable with the best in the world.
However, he stressed that the team must work together efficiently to achieve this noble goal, as they are now in the path of repositioning and strengthening the Ministry to emphasize the desire to contribute to national development efforts of this administration to lift 100 million people out of poverty within the next decade.
According to Mr Onu, using the enormous power of STI, the focus will be on the development of abundant natural resources as well as the orderly exploitation of huge potentials of people and businesses.
The Minister further noted that the role assigned by the federal government on the ministry as custodian of all the fundamentals of innovations in Nigeria carries enormous responsibilities coupled with the recent change of name by the ministry.
"The new logo, vision and mission statement, our core values and critical success factors (CSF) would be unveiled very soon. A rebranded Ministry is emerging with implications for the commitment of all stakeholders within the STI ecosystem, especially the members of the various boards and councils of the Ministry.
"I employ you all to be diligent and unrelenting in the new journey to greater heights of service to our nation," he noted.
The Minister also urged the governing boards and council members to familiarise themselves with the relevant instruments governing the operation and supervision of their respective agencies and institutes.
He expressed that the role and responsibilities of governing boards are stated in the relevant government circulars, laws, public service, administrative guidelines regulating the relationship with parastatals and government-owned companies.
In his remarks, Mr Micah Umoh, who represented the Chairman Senate Committee on Science, assured to give their full support to achieve the goal for the initiative.
Third Telecom Consumer Initiative Holds October 15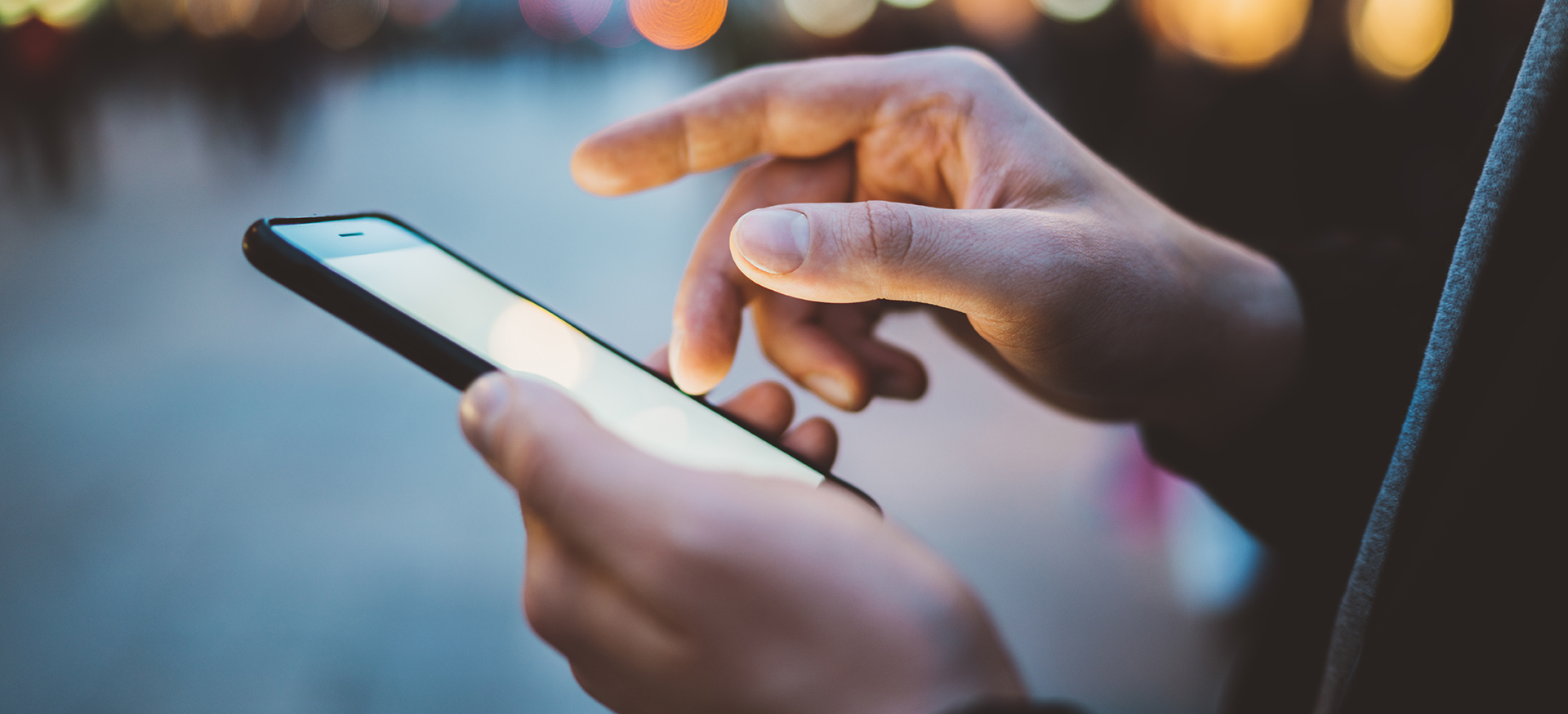 By Sodeinde Temidayo David
The third edition of the Telecom Consumer Town Hall on Radio (TCTHR) will take place on Friday, October 15 2021, at 7:30 am, the Nigerian Communications Commission (NCC) has said.
The telecom consumer initiative will air on the Human Rights Radio, 101.1 FM, Abuja and will focus on the benefits of the National Identification Number to Subscriber Identity Modules (NIN-SIM) integration.
Interested individuals can tune in to listen and participate in the discussion via life streaming on the Human Rights Radio social handles, the telecommunications industry regulator said.
The TCTHR is the modified version of the Consumer Town Hall Meeting, a consumer outreach programme of the Consumer Affairs Bureau of the NCC.
Like its forerunner, the TCTHR is a train that will traverse Nigeria in keeping with management's commitment to reach and engage every telecom consumer wherever they are.
It could be recalled that two editions of the TCTHR had taken place earlier in Kano and Lagos.
The key purpose of the programme is to create greater awareness on the linking of SIM to NIN and to educate consumers on the benefits and how to achieve NIN-SIM integration, and which consumers can reach the commission.
This initiative over the years has made it easy for consumers of telecom services in the country, who are dissatisfied with services rendered to them by any of the service providers to file a complaint.
The NCC has insisted on October 31 as the deadline for users to link their NIN to their SIM cards, stressing those who fail to do this would soon be denied the opportunity of acquiring driving licences and passports.
Zinox to Transform Edo Into Tech State
By Adedapo Adesanya
The Edo State Government has partnered with Zinox as part of its efforts to transform the state into a hub of technology in the country.
Governor Godwin Obaseki expressed delight at the opportunity of working with the tech giant following the formal signing of a partnership agreement between the Edo State Government and Zinox at the Government House in Benin City, the Edo State capital on Monday, October 11, 2021.
Mr Obaseki, speaking during the signing ceremony, hailed Zinox which he described as an indigenous technology leader and a fitting partner in its journey of state reforms led by a renewed embrace of digital technology.
''I have always said it that the private sector will remain sub-optimized without a virile public sector. Our goal is to transform our state into a very modern, progressive state. But there is no way you can pursue this agenda without using the tools of technology.
''The superstructure on which the reforms we are driving is anchored on is technology. Our demographics is very youth-centric, we love to travel, so we have a certain level of exposure as a people.
"So, we just found out that technology helps us to put it all together. In reflecting on technology, the beautiful thing is technology is global. We also have to make it global. But to localize technology with global standards, you need partnerships locally that have these in-built standards.
"We've looked around and we are fortunate that we have a Zinox in Nigeria," he disclosed.
He then said that the plan is to ensure that every member of the public and civil service in Edo State owns a minimum of one personal comp or laptop, which he noted would boost their efficiency, while also aiding their work from home.
"If we are going to achieve the greatest we can achieve as a state that we wanted to have in development via technology, then we need to have the best technology partner in all of Africa. We are transforming enviably every area of the state.
"We have developed an e-learning approach and spent the last one year diligently reviewing our system, processes and procedures, while also recruiting a new generation of civil servants, training them, teaching them and attracting people from the private sector to join government so that we can now change that culture of service delivery. Nothing can put all of these together in a transparent manner other than technology," he stated.
Also speaking, Mr Stan Ekeh, Chairman, Zinox Group, commended the Edo State Government for setting the pace in its adoption of technology as a tool for reforming the state and in raising the bar of service to world-class standards.
He noted that his recent visit to the state was an eye-opener, even as he reiterated the commitment of his tech group in working with the state to achieve its transformation agenda.
"The Zinox Group has done so much in the area of technology including a number of pioneering efforts across the continent. We are happy to be working with the Edo State Government to deploy the power of digital technology in empowering the citizens and transforming the state.
"I must commend the governor and his team for their vision and the efforts in this regard. Edo state is blessed with a number of smart youths and on arrival today, I interviewed some of them and already hired one. It is interesting also to see that the government is attracting its citizens back home, even from abroad. So, it means that they are doing something right," Mr Ekeh stated.
Latest News on Business Post