Why Developers Transfer from Other Blockchains to BSV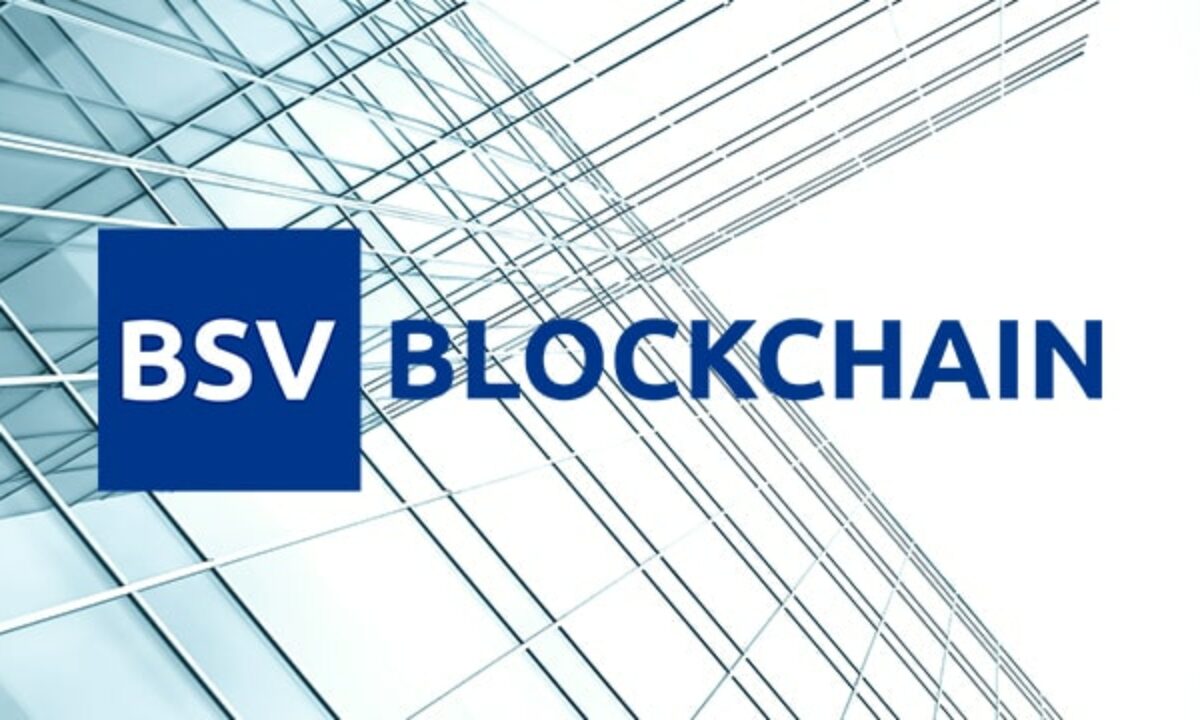 As blockchain-based applications and platforms continue to make waves as means to advance previously stagnant and problem-inundated systems and processes, there must be a clear understanding of the difference between popular digital currencies and blockchain technology.
Bitcoin, being the first functioning implementation of blockchain technology and the pioneer digital currency, has been a top choice for both digital currency trading and blockchain development. ETH, Hyperledger and EOS are also some of the more popular blockchains used by both individuals and enterprises.
While Bitcoin, ETH and EOS all have digital currencies traded in the market, Hyperledger does not have one and is focused mainly on providing blockchain-based solutions to developers. Digital currencies are built on blockchain technology, a decentralized distributed ledger that allows for data to be immutable, transparent and secure.
All digital currency transactions are recorded on that cryptocurrency's blockchain, so there are currently many different blockchain providers all over the world. And while blockchain is essentially a decentralized database, not all blockchains have the same capabilities. And this is the main reason why developers transfer from one blockchain to another—because they are looking for certain efficiencies that their applications need.
The BSV Blockchain
BSV is an implementation of Bitcoin that has restored the original Bitcoin protocol, which creates a rock-solid foundation for developers to build on, and unlocked unbounded scaling. Unlike other popular yet unscalable implementations of Bitcoin, such as BTC and BCH, BSV is able to offer 2GB data blocks, extremely high throughput and the lowest possible fee per transaction.
And because BSV has the ability to scale limitlessly, these numbers are not fixed. For instance, the Teranode update scheduled to be released early next year will effectively increase throughput to 50,000 to 100,000 transactions per second (tps). Once released, data blocks will also become bigger at fees of very small fractions of a penny.
And as the network continues to scale, these numbers will continue to go up and fees will become lower until it reaches billions of tps at terabyte-sized blocks. These are the key capabilities of the BSV blockchain that make it ripe for blockchain development and also the reason why developers from other blockchains switch to BSV.
Other Blockchains vs. BSV
Many have tried building on other blockchains and have found them to be inadequate. One of the main reasons is that other blockchains have to rely on second-and third-tier solutions to make up for the flaw that the base layer, which is actually the blockchain, cannot scale.
If a blockchain is incapable of scaling, then there will always be a limit to what they can do. And when this limit is reached, either the system crashes or fees skyrocket. For instance, the ETH blockchain, which is endorsed and used by many celebrities, have been known to crash at crucial moments. This is because its blockchain cannot handle the surge of transactions.
The current average fee per transaction is at a whopping $37.45, even reaching over $60 last November, which is not practical at all. Coupled with network latency and crashes, many have transferred from ETH to BSV.
"If I am going to build something that I want to be durable and long-lasting, I don't want the protocol to be changed all the time. The low transaction fees are also essential so we can do micropayments and that sort of thing," independent app developer and investor Kevin Healy said when asked why he transferred from ETH to BSV.
The BSV blockchain is currently the largest public blockchain there is. A public blockchain means data is verifiable and available to anyone who is permitted to access the blockchain. This makes for utter transparency of data—something that many global systems lack.
"With a public chain you have to incentivize the public, otherwise it is not a public chain. If you don't incentivize, no one is going to pay the electricity bill for free just to keep your chain happy. And so, if you want to be doing lots and lots of transactions, which ours should be able to do because it's based on API calls, then you need that scalability. And I think that's where the crucial aspect actually lies," Peter Bainbridge-Clayton, founder and CTO of RegTech platform Kompany, explained as to why it is now working with BSV rather than Hyperledger alone.
And although Bitcoin has come under fire this year for its extremely high electricity consumption deemed by many as a waste of precious energy and detrimental to the environment, it has been proven that BSV is the most energy efficient Bitcoin implementation due to its ability to scale and utmost utility as energy efficiency of a blockchain can be measured through its throughput.
"I realized that proof-of-stake is inferior to proof-of-work, and it's simply a marketplace to produce and consume negative space. And then I realized that we can have the whole vision of the Internet on BSV as it's proven it can scale. I'm very passionate about building the whole Internet that is not advertising-based," Rohan Sharan, product manager of cryptocurrency and exchange review platform BlockReview, revealed after trying out EOS and BCH and ultimately choosing BSV.
Because developers themselves know what capabilities are important in a blockchain, many have been transferring to BSV, which in itself is irrefutable proof that the BSV is the blockchain for enterprise adoption.
Bybit NFT Marketplace to Allow Multi-chain Transactions
By Aduragbemi Omiyale
One of the world's fastest-growing cryptocurrency exchanges, Bybit, has launched its non-fungible token (NFT) platform that aims to streamline digital ownership and support the development of blockchain gaming and the metaverse.
The platform called Bybit NFT Marketplace will allow users to conduct multi-chain transactions, making it easy for them to participate in the exciting NFT, GameFi, and metaverse marketplaces.
Bybit's secure and reliable infrastructure means that NFT collectors can verify the authenticity and the chain of custody of their favourite NFTs, making it easy for users to authenticate their origin and value.
As a result, users of the exchange will not be required to link their personal wallet addresses to the platform. Instead, they can buy, sell or trade NFTs on the Ethereum ERC-721 standard through their Bybit spot accounts — opening the door to digital ownership to collectors of all knowledge and skill levels.
To further spur interest among the community, Bybit is launching campaigns featuring exclusive NFTs from Monsters Galaxy, ONBD and REALY as its debut into the NFT world.
Inspired by crowd favourites like Pokémon and Monster Hunter, Monsters Galaxy is a social role-playing mobile game developed by Gaia Online that allows players to participate in epic monster battles with their teams of monsters, or capture wild monsters. So far, it has attracted over 25 million players across the globe to be part of its fanbase.
As a curatorial brand and incubator focused on discovering, conceptualizing and realizing NFT projects, ONBD collaborates with crypto-native artists and traditional artists alike to onboard them to the metaverse. The first series from ONBD on the Bybit NFT Marketplace features more than 100 unique NFT artworks from nine artists from around the world.
The REALY Metaverse, also known as KOOOLA virtual city, is a lively metaverse inspired by the street culture where users can meet, trade and play games in a fully immersive experience. Players will get to interact with real-life brands and scenarios in the virtual world as avatars (e.g. purchase and wear virtual clothing by real-world brands).
"While some may be sceptical of the investment value of NFTs, it remains a fact that NFTs not only make it possible for everyone to participate in and appreciate digital ownership but also enable artists and creators to exercise control over the ownership of their work," said Ben Zhou, co-founder and CEO of Bybit. "We are excited to provide a premier NFT platform for Bybit users, so they can be part of the creation of a new marketplace and new world called the metaverse."
"The Monster Galaxy series has a rich legacy and an established fanbase in mobile gaming. Our aim is to nurture and grow this community, as we lead them into a blockchain-enabled Web 3.0 ecosystem.
"Bybit's NFT Marketplace is focused on creating a seamless user experience for new users of crypto, backed by their robust infrastructure and deep exchange liquidity which make them the ideal partners for our maiden NFT collection drop. We look forward to working closely with their team," said James Cao, founder and CEO of Monster Galaxy.
"ONBD is proud to be building a strong Web 3.0 community of dedicated artists and collectors of the highest calibre. We are very excited to be working with Bybit and their new world-class NFT Marketplace to engage with their community and introduce our internationally renowned artists to a new audience," said Eva Ren, founder and CEO of ONBD.
"REALY's goal is to be at the forefront of the street culture metaverse and we are very excited to achieve this milestone with Bybit, which is known for its deep liquidity and their no-downtime commitment. The Bybit NFT Marketplace is a clear choice for us to debut our street culture NFTs," said George Yang, founder and CEO of REALY.
Nigerian Developer to Launch New First-person Shooter Game
By Aduragbemi Omiyale
A Nigerian developer, Mr Okolie Uchechukwu, will launch a new first-person shooter game, NCHE: The Escape, on Monday, March 14, 2022.
A statement from Mr Uchechukwu disclosed that the mobile game, a product of an inquisitive mind, entails the player using the resources available to make his way through lasers and zombies in the quest for survival.
According to him, a test was carried out last year and based upon the feedback, he and a co-developer, Cleec Designs, an indie studio based in Nigeria, improved the skill balance, gameplay experience for both android and IOS devices, and boosted the overall graphics and UI design.
He stated that the online showcase uploaded via his official YouTube channel has gathered interest from fans of the genre across the world.
When officially unveiled in less than two months' time, game lovers would be able to download and play NCHE: The Escape for free by both iOS and Android users.
Mr Uchechukwu further explained that NCHE: The Escape thrusts players into a mysterious mental facility where escape is seemingly impossible.
"You'll have to keep your wits about you as you try to find a means to escape. As the perfect icing to the cake, the facility is overrun by bloodthirsty zombies, so making it out of the place alive is indeed a challenge.
"Players will go through a series of eerie levels each time, encountering zombies, picking up defence supplies, and avoiding the lasers. NCHE: The Escape places players in a strange mental facility where the existence of life is unthinkable.
"So, making your way through the facility overrun by violent zombies will be a challenging task. Players can pick up guns and ammo on their way as they move ahead in levels, in search of their way to escape.
"The hitch here is that players have to be critical when using their weapons as ammo is limited. They will come across moving lasers and zombies that can be shot down any moment but sometimes simply dodging them would be a better alternative for players to make it through the advancing intense levels.
"The difficulty level increases with every progress as players will find it more and more challenging to withstand the approaching obstacles," he added.
Nigeria to Launch Another Satellite in Space Soon—FG
By Adedapo Adesanya
The federal government has disclosed that it plans to launch another satellite through the Nigerian Communications Satellite (NigComSat) before the end of the year.
This was disclosed by the Minister of Communications and Digital Economy, Mr Isa Pantami, during a tour of facilities at the agency's base in Abuja.
He said: "That approval of federal government which I have secured has been forwarded to NigComSat. Now, it is on the table of NigComSat to answer that question. I want to make sure that as I said that 2022 is NigComSat year along with NIPOST. I want to make sure that all work in progress must be completed by 2022.
"As I said earlier, 2022 has been dedicated to NigComSat and NIPOST, and I want to do the best I can to improve what we have achieved in the previous years.
"I recently approved two subsidiaries of NigComSat and I am here to supervise what they have been doing, and I discovered some areas where we need to work to improve their performance significantly."
He also stated that for the agency not to be considered for privatisation again, it must provide quality service and generate good revenue for the federal government.
He added: "Before I was made the Director-General, National Information Technology Development Agency (NITDA), there was the Oronsaye report which recommended for the scrapping of NITDA. But when I was able to turn things around from a generation of N7 billion to N19 billion in a year, no one talks about scrapping NITDA again.
"So, if you are able to turn things around, render quality service and generate income, no one will talk of privatising your company again."
On her part, the Director-General, NigComSat, Mrs Abimbola Alike, appreciated the Minister for his immense support.
Mrs Alike stated: "We all know what our budget used to be N200 million-N300m, for a company that needs capital after overhead.
"He stood for us and said there must be something good in NigComSat because he is a man who believes that we can actually turn around NigComSat."
She assured Mr Pantami of the agency's readiness to deliver quality service and generate revenue to justify his efforts at revitalising the agency.
According to her, this year, Nigerians would see new significant changes that will make them know that NigComSat is a new company that can compete with its global counterparts.
Latest News on Business Post