Why Developers Transfer from Other Blockchains to BSV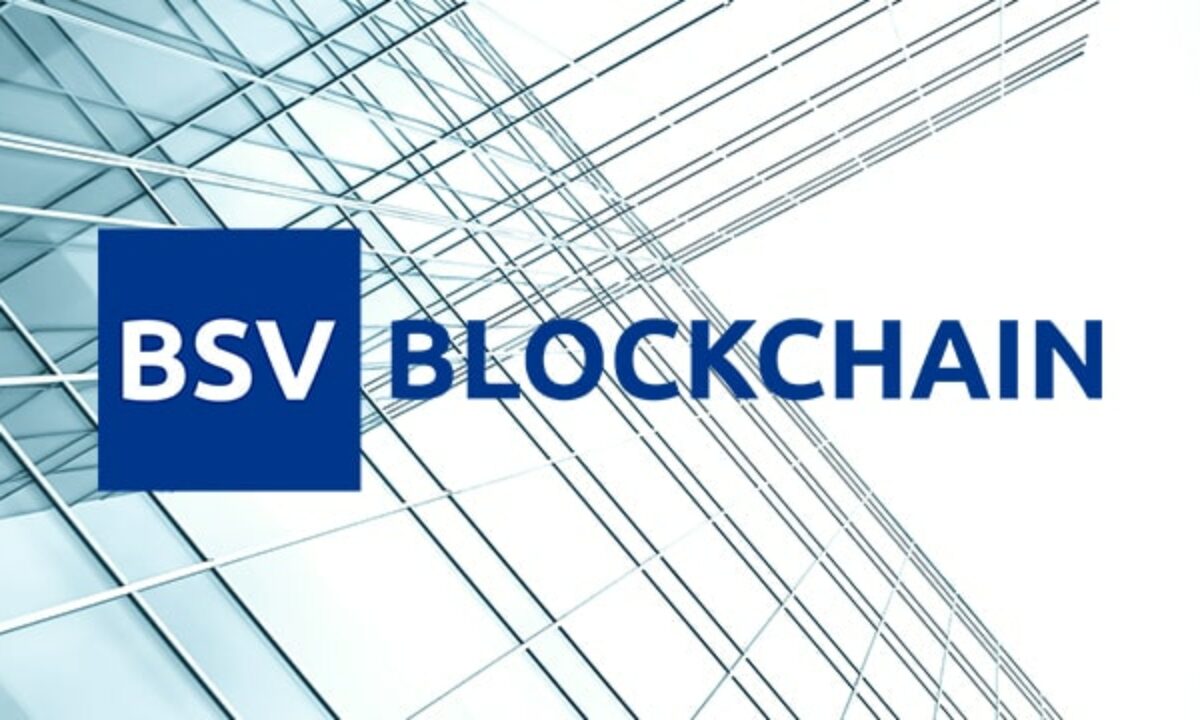 As blockchain-based applications and platforms continue to make waves as means to advance previously stagnant and problem-inundated systems and processes, there must be a clear understanding of the difference between popular digital currencies and blockchain technology.
Bitcoin, being the first functioning implementation of blockchain technology and the pioneer digital currency, has been a top choice for both digital currency trading and blockchain development. ETH, Hyperledger and EOS are also some of the more popular blockchains used by both individuals and enterprises.
While Bitcoin, ETH and EOS all have digital currencies traded in the market, Hyperledger does not have one and is focused mainly on providing blockchain-based solutions to developers. Digital currencies are built on blockchain technology, a decentralized distributed ledger that allows for data to be immutable, transparent and secure.
All digital currency transactions are recorded on that cryptocurrency's blockchain, so there are currently many different blockchain providers all over the world. And while blockchain is essentially a decentralized database, not all blockchains have the same capabilities. And this is the main reason why developers transfer from one blockchain to another—because they are looking for certain efficiencies that their applications need.
The BSV Blockchain
BSV is an implementation of Bitcoin that has restored the original Bitcoin protocol, which creates a rock-solid foundation for developers to build on, and unlocked unbounded scaling. Unlike other popular yet unscalable implementations of Bitcoin, such as BTC and BCH, BSV is able to offer 2GB data blocks, extremely high throughput and the lowest possible fee per transaction.
And because BSV has the ability to scale limitlessly, these numbers are not fixed. For instance, the Teranode update scheduled to be released early next year will effectively increase throughput to 50,000 to 100,000 transactions per second (tps). Once released, data blocks will also become bigger at fees of very small fractions of a penny.
And as the network continues to scale, these numbers will continue to go up and fees will become lower until it reaches billions of tps at terabyte-sized blocks. These are the key capabilities of the BSV blockchain that make it ripe for blockchain development and also the reason why developers from other blockchains switch to BSV.
Other Blockchains vs. BSV
Many have tried building on other blockchains and have found them to be inadequate. One of the main reasons is that other blockchains have to rely on second-and third-tier solutions to make up for the flaw that the base layer, which is actually the blockchain, cannot scale.
If a blockchain is incapable of scaling, then there will always be a limit to what they can do. And when this limit is reached, either the system crashes or fees skyrocket. For instance, the ETH blockchain, which is endorsed and used by many celebrities, have been known to crash at crucial moments. This is because its blockchain cannot handle the surge of transactions.
The current average fee per transaction is at a whopping $37.45, even reaching over $60 last November, which is not practical at all. Coupled with network latency and crashes, many have transferred from ETH to BSV.
"If I am going to build something that I want to be durable and long-lasting, I don't want the protocol to be changed all the time. The low transaction fees are also essential so we can do micropayments and that sort of thing," independent app developer and investor Kevin Healy said when asked why he transferred from ETH to BSV.
The BSV blockchain is currently the largest public blockchain there is. A public blockchain means data is verifiable and available to anyone who is permitted to access the blockchain. This makes for utter transparency of data—something that many global systems lack.
"With a public chain you have to incentivize the public, otherwise it is not a public chain. If you don't incentivize, no one is going to pay the electricity bill for free just to keep your chain happy. And so, if you want to be doing lots and lots of transactions, which ours should be able to do because it's based on API calls, then you need that scalability. And I think that's where the crucial aspect actually lies," Peter Bainbridge-Clayton, founder and CTO of RegTech platform Kompany, explained as to why it is now working with BSV rather than Hyperledger alone.
And although Bitcoin has come under fire this year for its extremely high electricity consumption deemed by many as a waste of precious energy and detrimental to the environment, it has been proven that BSV is the most energy efficient Bitcoin implementation due to its ability to scale and utmost utility as energy efficiency of a blockchain can be measured through its throughput.
"I realized that proof-of-stake is inferior to proof-of-work, and it's simply a marketplace to produce and consume negative space. And then I realized that we can have the whole vision of the Internet on BSV as it's proven it can scale. I'm very passionate about building the whole Internet that is not advertising-based," Rohan Sharan, product manager of cryptocurrency and exchange review platform BlockReview, revealed after trying out EOS and BCH and ultimately choosing BSV.
Because developers themselves know what capabilities are important in a blockchain, many have been transferring to BSV, which in itself is irrefutable proof that the BSV is the blockchain for enterprise adoption.
NITDA Wants Nigerians' Contributions to AI Development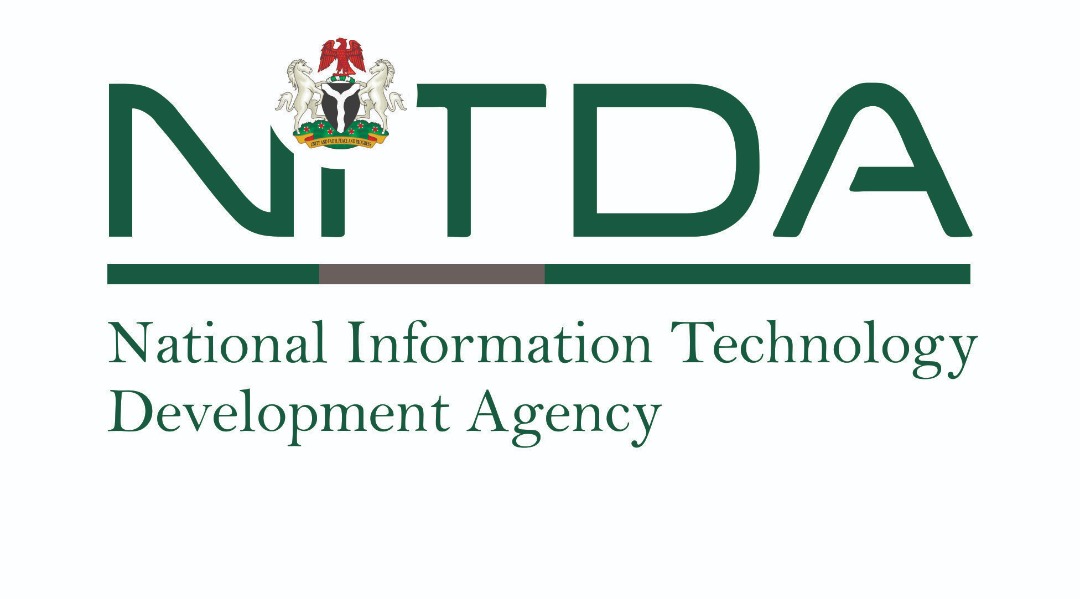 By Adedapo Adesanya
The National Information Technology Development Agency (NITDA) has called on Nigerians to make contributions to the National Artificial Intelligence Policy (NAIP), which will enhance digital innovation and the evolution of technology.
This was disclosed by Mrs Hadiza Umar, Head of Corporate Affairs and External Relations of the agency in a statement issued in Abuja on Thursday.
She explained that globally, countries are grappling with ways to manage the exponential growth of new and emerging technologies to advance their economies.
Mrs Umar said that the cognisance of the exponential growth and potential value of digital technologies is in line with the vision of President Muhammadu Buhari to diversify the Nigerian economy.
This, she said, is through utilising digital technologies and the launch of the National Digital Economy Policy and Strategy (NDEPS).
"It is against this backdrop that Prof. Isa Pantami, Minister of Communications and Digital Economy, directs NITDA to develop a National Artificial Intelligence Policy (NAIP).
"The development of the NAIP is envisaged to maximise the benefits, mitigate possible risks, and address some of the complexities attributed to using AI in our daily activities.
"Furthermore, it will provide directions on how Nigeria can take advantage of AI, including the development, use, and adoption of AI to proactively facilitate the development of Nigeria into a sustainable digital economy.
"The agency, hereby, invites the public to contribute and participate in developing the NAIP," she urged.
Mrs Umar called on interested experts and  volunteers to send their inputs through https://forms.office.com/r/JmgCe8HauK or alternatively to https://forms.office.com/r/nvmpp8Nv65
She directed them to make further inquiries by reaching out to ai@nitda.gov.ng.
NITDA is responsible for developing standards, guidelines, and frameworks for the IT sector in Nigeria, as enshrined in Section 6 of the NITDA Act 2007.
Twitter Introduces Location Spotlight, Others to Benefit Professionals, Businesses
By Adedapo Adesanya
Twitter has launched Location Spotlight globally, a tool designed to help professionals customize and strengthen their business presence and showcase their products to customers directly on the social media platform.
According to a release made available to Business Post, Twitter said, "Professionals – whether they are creators, nonprofits, developers, small business owners, or big brands – come to Twitter every day to drive results that can move their business forward.
"For the past year, we've been developing a collection of foundational, free-to-use products that give this community the tools they need to customize and strengthen their business presence and showcase their products to customers directly on Twitter.
"Today, we're hitting an exciting milestone in this journey: we're making the Location Spotlight available to all professionals on Twitter. This is the first spotlight for professionals to become globally available."
As a tool, Location Spotlight allows professionals with physical business locations to display their business address, hours of operation, and additional contact information so that customers can reach them via phone, text, email, or Twitter Direct Message.
The company noted that, "As we scale the Location Spotlight, we're also giving it an extra boost that can help professionals drive their customers further down the path to purchase.
"Using Google Maps Platform, this spotlight now gives professionals the option to add a map of their business location. Customers can then click on the map for directions to navigate there."
Alongside Location Spotlight, Twitter also announced other professional products and resources it plans to introduce this year. These include – Professional Home, Profile Spotlights, and Taking Care of Business series, among others.
On Professional Home, Twitter said, "For the first time, professionals will be able to access a homepage to track performance, discover product offerings, tap into additional resources and drive performance. Professional Home will become available to all professionals globally in the coming weeks with additional updates and iterations to come throughout the year."
For Profile Spotlights, the company announced that "We plan to test and launch a few additional profile spotlights this year to better serve our broader audience of professionals. Ultimately, these spotlights will enable professionals to encourage potential customers to take the actions they care about most when discovering their account on Twitter. Stay tuned for more information as we begin piloting these spotlights!"
Starting this month, Twitter said it will be offering a monthly, live online workshop series created by Twitter Flight School called "Taking Care of Business." The series is designed to help professionals who are just getting started with Twitter gain a better understanding of the newest products and offerings available to Professionals on the platform or simply need a refresher on how to leverage Twitter to grow their business.
The workshops will cover how to set up Professional Account; how to activate an appropriate spotlight for businesses and how to tweet confidently and engage with your audience.
It also announced #TweetLikeAPro On-Demand Courses on Twitter Flight School.
"In addition to the live webinars, in August, we'll be rolling out 10 a la carte courses on Twitter Flight School that will cover several topics that are top of mind for professionals on how to leverage Twitter to drive customers to buy. Our #TweetLikeAPro coursework will be designed specifically for small to medium businesses and will cover topics like how to Up Your Tweet Game, Creating a Community of Engaged Followers and Keeping it Simple: The 4 Cs of Content Strategy."
"We are proud of the foundation we've laid with the initial suite of products we've unveiled to date and we're excited to continue introducing new ways to help professionals achieve business success on Twitter," it announced.
Nigeria's Broadband Penetration Jumps to 44.5% as NCC Reviews Short Code Services
By Adedapo Adesanya
Nigeria's broadband usage has continued to rise, moving up by 3.6 points from 40.9 per cent in February 2022 to 44.5 per cent in July 2022.
This was disclosed in a statement released on Thursday by the Nigerian Communications Commission (NCC), through its Director of Public Affairs, Mr Reuben Muoka, a figure considered hopeful for achieving the national broadband penetration target of 70 per cent in 2025.
The statement quoted the Executive Vice Chairman (EVC) of the NCC, Mr Umar Danbatta, as making the revelation at the beginning of a three-day public inquiry on five telecommunication regulations and guidelines which began in Abuja yesterday.
"With the technological advancements anticipated in the coming years, it is expected that there will be a proliferation of devices in the industry. It is, therefore, essential for the Commission to ensure that the right regulatory frameworks can accommodate such eventualities," he said.
The agency's boss said the public inquiry, which covered five areas of existing regulations, is aimed at achieving operational efficiency and operational excellence.
He listed the regulatory instruments under review at the public inquiry to include Type Approval Regulations, Guidelines on Short Code Operation in Nigeria, Guidelines on Technical Specifications for the Deployment of Communications Infrastructure, Guidelines on Advertisements and Promotions, as well as Consumer Code of Practice Regulations.
He said the focus areas were already articulated in some important documents guiding the operations of the Commission, which include the Nigerian National Broadband Plan (NNBP) 2020 – 2025, the National Digital Economy Policy and Strategy (NDEPS) 2020 – 2030, NCC's Strategic Management Plan (SMP) 2020-2024, and its Strategic Vision Implementation Plan (SVIP) 2021–2025, which are being implemented towards achieving its mandate.
While stating that these strides are the results of the commission's regulatory efficiency and focused implementation of policies and strategies of the Federal Government of Nigeria, Mr Danbatta said the public inquiry is in tandem with the NCC's strategy of consulting stakeholders in all its regulatory interventions.
The EVC further stated that the amendment of these regulatory instruments was to reflect current realities, one of which is the anticipated deployment of the Fifth Generation (5G) technology, and management of shortcodes in Nigeria, including the Toll-Free Emergency Code 112.
Earlier, Head, Telecoms Laws and Regulations at NCC, Mrs Helen Obi, had stated that public inquiry allows the agency to incorporate the comments and suggestions of industry stakeholders, in the development of its regulatory instruments.
She said the process ensures that the NCC's regulatory instruments are in line with the current realities in the industry as it had done with some regulatory frameworks and guidelines in 2021.
Latest News on Business Post