COVID-19: Arik Air Wants Quick Vaccination of Aviation Workers
By Ahmed Rahma
The Chief Executive Officer (CEO) of indigenous airline, Arik Air, Mr Roy Ilegbodu, has urged the federal government to prioritise aviation workers as the country is set to begin vaccination against COVID-19.
Business Post had earlier reported that Nigeria on Tuesday received nearly four million doses of AstraZeneca/Oxford COVID-19 vaccine, shipped via the COVAX Facility, a partnership between CEPI, Gavi, UNICEF and the World Health Organisation (WHO).
The Executive Director of National Primary Health Care Development Agency, Dr Faisal Shuaib, had enjoined Nigerians who wish to receive the vaccines to register on the website of the NPHCDA, adding that over 2.3 million Nigerians have registered in the past few hours.
Dr Shuaib had also said frontline health workers, amongst others would be prioritised in the vaccination.
Speaking on Wednesday, the Arik Air boss said aviation workers are frontline workers and giving them priority in the COVID-19 vaccination will help keep the economy running and enable more people to travel safely.
He stated this when he met with travel and tourism expert, Mr Ikechi Uko, in his office in Ikeja, Lagos.
Mr Uko was at the Head Office of Arik Air in Ikeja to invite the airline for his Annual Abuja Jabamah Travel Event which is slated to hold on March 27 in Abuja.
Mr Ilegbodu said, "Aviation workers should get priority for vaccination. In Arik, we are trying to see if we can get all our staff vaccinated as soon as possible. This will allow us to serve the public confidently, as we are frontline staff who deal with the public every day."
FAAN Restricts Drivers From Picking Passengers at Terminals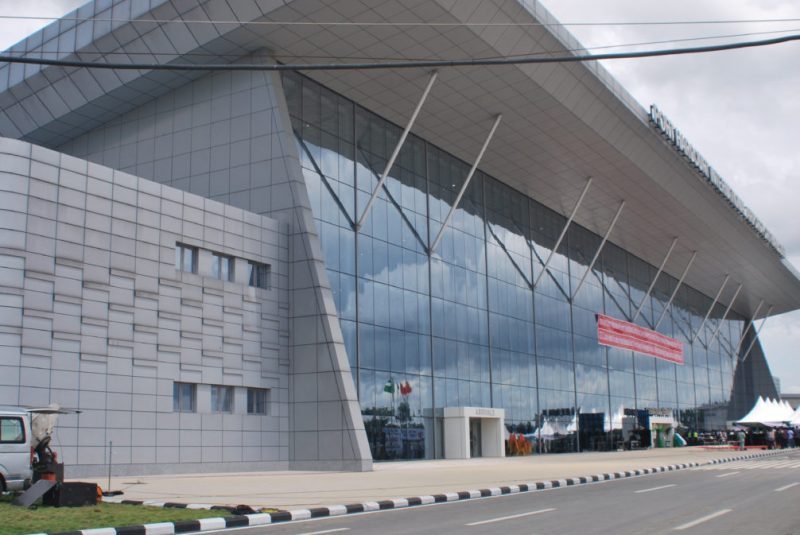 By Adedapo Adesanya
The Federal Airports Authority of Nigeria (FAAN) has said that drivers are prohibited from picking up passengers at the frontage of airport terminals but are to pick them up only at car parks.
This was disclosed in a statement released on Monday, April 12 by the General Manager, Corporate Affairs, FAAN, Mrs Henrietta Yakubu, saying that drivers can only approach the terminals when they want to drop off a departing passenger.
"The authority will like to emphasize that in line with government protocols, arriving passengers are to walk down to designated car parks to board their vehicles. No driver is permitted to pick up arriving passenger(s) at the frontage of the terminals.
"All drivers must park and wait inside the car parks while arriving passengers walk down to the car parks to board their vehicles.
"For departing passengers, drivers are only allowed to drop off passengers in front of the terminals. They are not permitted to wait for any reason after dropping their passengers, it is only a Drop Off zone," the statement read in part.
The agency, therefore, called for compliance with all laid down protocols on COVID-19 to ensure the safety of all airport users to ease facilitation and enhance the safety of all airport users.
"The Federal Airports Authority of Nigeria (FAAN) hereby advises passengers, drivers and other airport users, particularly those at the General Aviation Terminal, Lagos, to always comply with all laid down protocols on COVID-19 to ensure the safety of all airport users," the statement added.
Last week, FAAN advised passengers to get to airports, particularly those at the Nnamdi Azikiwe International Airport, Abuja, early.
The call was done to enable them to complete their check-in procedures in good time and avoid the unpleasant experiences associated with missing their flights.
This advice has become necessary as passengers are likely to go through a little delay at the entrance to the terminals,
The agency noted that it took this decision due to built-up vehicular traffic occasioned by the increase in passenger traffic being witnessed presently.
"The authority will like to assure passengers and other airport users that all hands are on deck to ensure swift facilitation and reduce the congestion to the barest minimum," it said.
The blockchain brings new financing options to the business market. For example, Bitcoin Cash casino has adapted to only using cryptocurrency. This way, it makes it easier for their customers to deposit and withdraw in a BCH casino. Entrepreneurs have taken note of this and are looking to invest more in crypto than in fiat markets.
Latest News on Business Post